Manoa Chocolate Shop and Factory: Making Bean-to-Bar Chocolate in Kailua
Single-origin chocolates from Hawai'i and around the world, all made in this Kailua shop.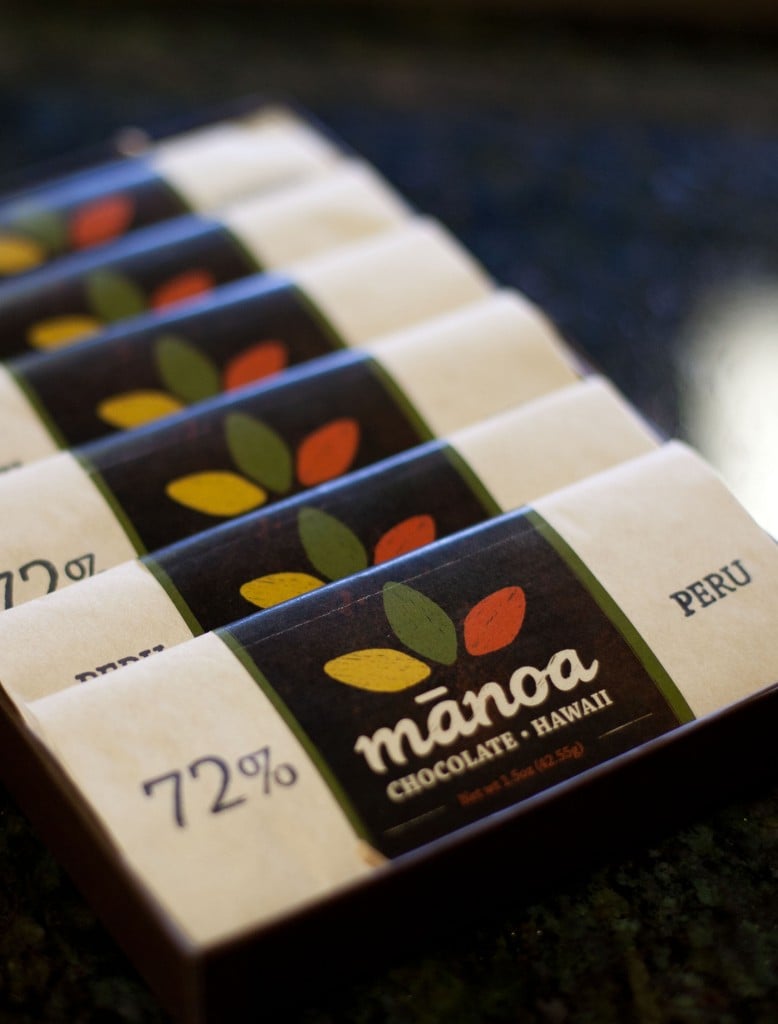 Taste single-origin chocolates and see how they're made at Manoa Chocolate's new factory and retail shop. Currently in stock are 72 percent dark chocolate bars with cacao from Hamakua, Waiahole, Samoa, Peru, Ecuador and the Dominican Republic. Tasting them side by side highlights the differences between regions—the Hamakua is remarkably fruity, tasting almost of tart plums, while the Dominican Republic chocolate is earthier and nutty. It turns out, just like wine, chocolate also has terroir. And, also like wine, every step along the way—from fermenting to roasting to conching (grinding and heating the cacao)—will affect the final flavor. So it might mean that today's Hamakua chocolate bar may not taste like next week's. (A Hershey's bar includes artificial flavors to make each bar taste exactly the same as the next.)
If you like, Dylan Butterbaugh, the 26-year-old owner of Manoa Chocolate, will show you around the factory, demonstrating the winnower (which separates the cacao nibs from the shell) powered by a kid's bicycle, and tell the stories behind all the cacao he sources, much of it directly.
Manoa Chocolate also offers chocolate bars with ginger (dehydrated and sprinkled on top), and the Breakfast Bar with cacao nibs and coffee beans, offering crunch. A new addition is the goat milk bar, creamy and smooth with just a slight tang similar to goat cheese.
(By the way, the shop is in Kailua. Why is Manoa Chocolate in Kailua? Butterbaugh chose the name for its meaning—thick, solid and vast—and because the word is easy to pronounce, no matter what language you speak.)
315 Uluniu Street, Suite 203, Kailua, (808) 343-3040, manoachocolate.com