KaSnack attack! How hot are Red Hot Lava Cookies?
Da cookie das burning up da shelves at KTA Super Stores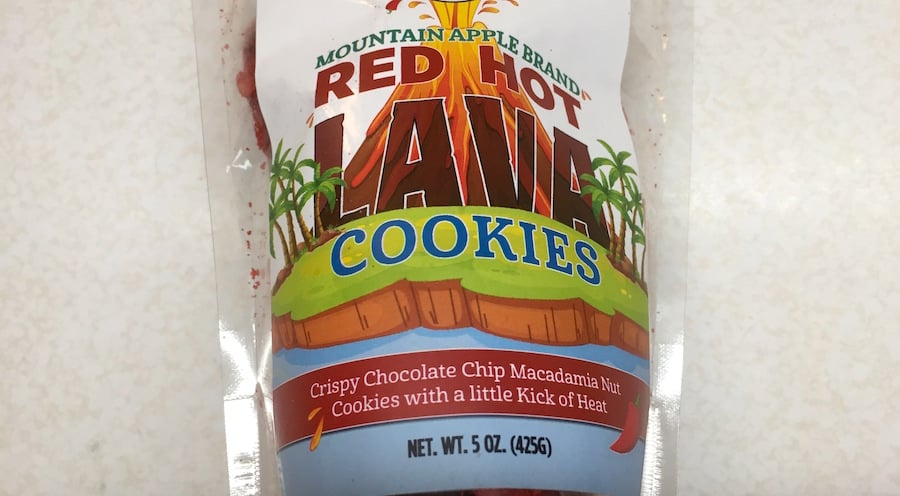 What?
If you buy these cookies, you buying ʻem for one good cause.For every package of KTAʻs Mountain Apple Brand Lava Cookies you buy, 10 cents goes for support Hawaiʻi Volcanoes National Park.KTA Super Stores wen introduce five diffʻrent kine cookies.I went all da way Hawaiʻi Island for go grab da Passion Lovʻah, Taro & Nuts, Berry ʻN Oats, and Kaʻu Coffee ones.But da one I wanted da mostest, nevah get!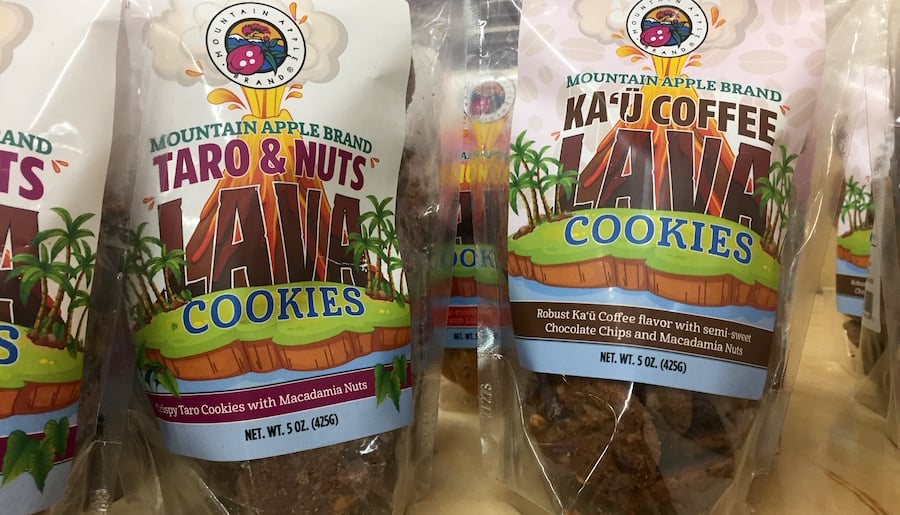 All da KTAs I went ran out of da Red Hot Lava Cookies, which is one Crispy Chocolate Chip Macadamia Nut Cookie "with a little Kick of Heat."Da worker in da store said that one wuz selling out.Dey just had some came in da previous day, but wuz all sold out already.Wuz selling so fast that none of da workers even had one chance for try ʻem yet.Dey all wanted for know how hot it wuz!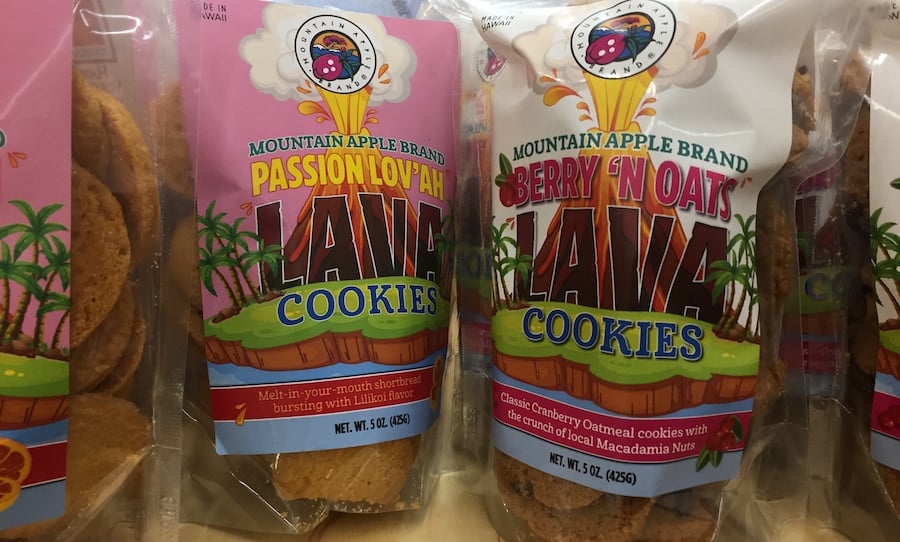 Luckily when I came back Oʻahu, I wuz able for get ʻem at www.ktasuperstores.com. Get all da flavors available online now at da sale price of $2.97.
Every single thing you need to know
I wanted for get some opinions about da hotness of these Red Hot Lava Cookies so I wen go recruit some kim chee lovers.Looking at da label I saw this thing get red pepper flakes for make ʻem hot.We found ourselves eating a bunch of these cookies, yet we wuz still unable for gauge da exact level of heat.I think this wuz difficult because da chocolate chips kinda cooled it down.
Before we knew it, we each had eaten quite a few, which I suppose is one testament to its goodness. We all wouldnʻt have eaten uku-few cookies if wuz junk, right? Da funny thing is da heat did kick in once we stopped eating em. Wuznʻt full on fire kine heat, but it wuz enough for make da tongue kinda tingly. So if you in it for da heat, remembah for take one breath in between cookies.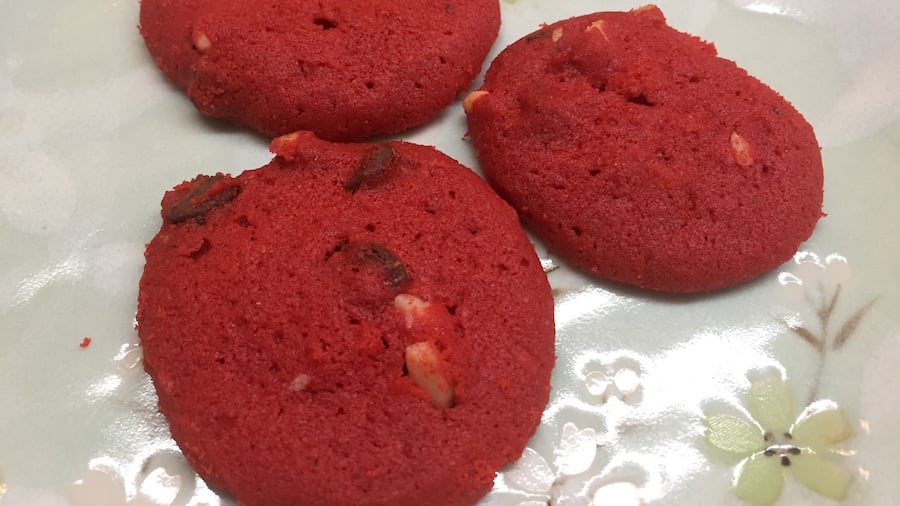 The verdict
Da cookie everyone wuz most curious about wuz this Red Hot Lava one.Cuz for have one spicy hot cookie, das kinda unusual, right?So natural itʻs da cookie most people wanted for give to oddah people for make dem try too, so everybody can share in this mouth-warming experience.
Itʻs one really interesting conversation cookie. Actually itʻs kinda funny. When I asked people which one they would buy, I found that if we wuz buying these cookies for ourselves kine, nobody wanted da Red Hot Lava one. So itʻs one great cookie … for oddah people. Lol.