KaSnack attack! 7-Eleven's Local Style Saimin
It's only $3.79, but is it better than Zippy's or McDonald's?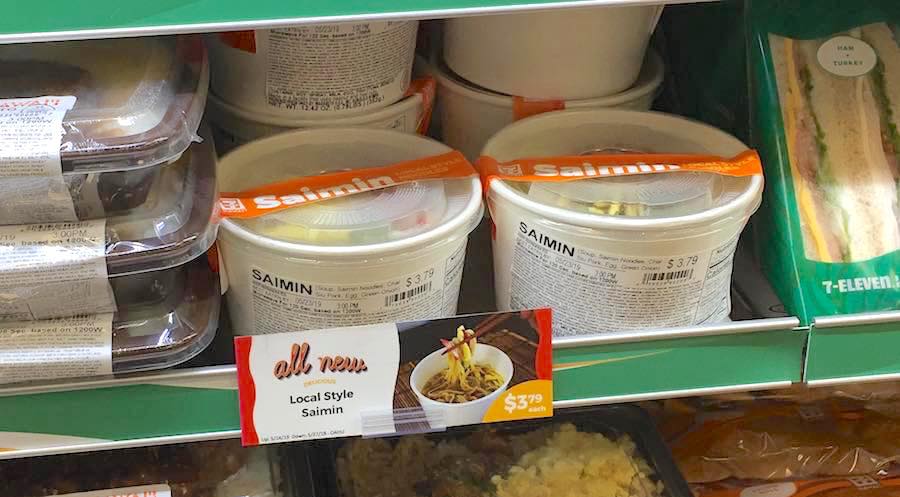 What?
My secret shame wuz going be revealed when my editor texted me one picture of this and asked if I wanted for review 'em. Though I wuz super intrigued, I wuz kinda hesitant for get 7-Eleven's new Local Style Saimin cuz I am … appliance-challenged. We no more one microwave at home. My wife said just go use da one in da store, but I sked use that, cuz who knows how often they clean 'em, right?
I nevah like let my editor down so I took da assignment and decided for use my Aunty's microwave. I no think she clean her microwave all that often either, but at least hers only get family germs.
Every single ting you need fo' know
Da name of this is kinda tautologicals, cuz isn't all saimin local? But whatevs.
At only $3.79, I wouldn't put 7-Eleven's Local Style Saimin in da same class as Shiro's or Shige's or anything li'dat. This is more in da same class as Zippy's regular saimin or McDonald's saimin.
I saw that da directions wuz just one line saying for microwave 'em for 120 seconds. I wanted for make sure I nevah need add water so I asked da 7-Eleven lady. No, no need, she said as I tried for determine if had any water already inside.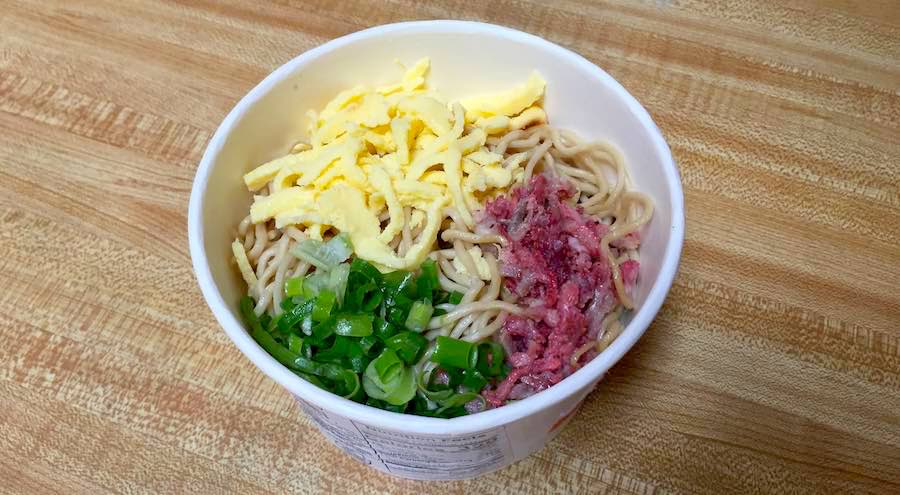 I went my Aunty's house and before I nuked it, I peeked inside for see how it looked. For toppings had char siu, egg and green onion. All da classic ingre-da-ments. Da only thing missing wuz da kamaboko.
When I shook it I could feel da soup liquid swishing around. I wondered, wouldn't da noodles be all mushy if it wuz sitting in liquid all this time? I wuz kinda doubtful that this would taste any good.
Da verdict
I got major facial disgracials. This wuz actually really good. Da noodles wuz cooked perfect. And da dashi wuz really good too. Initially I thought wuz little salty, but as I tried more spoonfuls for figure out what it wuz, it really grew on me. Da soup for this one wuz really fancy: wuz fish base, pork base AND kelp base. Before looking at da label I tried for guess da dashi. I could tell wuzn't shrimp ebi. I could taste da bonito and pork notes. But I nevah would've guessed had kelp powder too. I guess das for some added umami.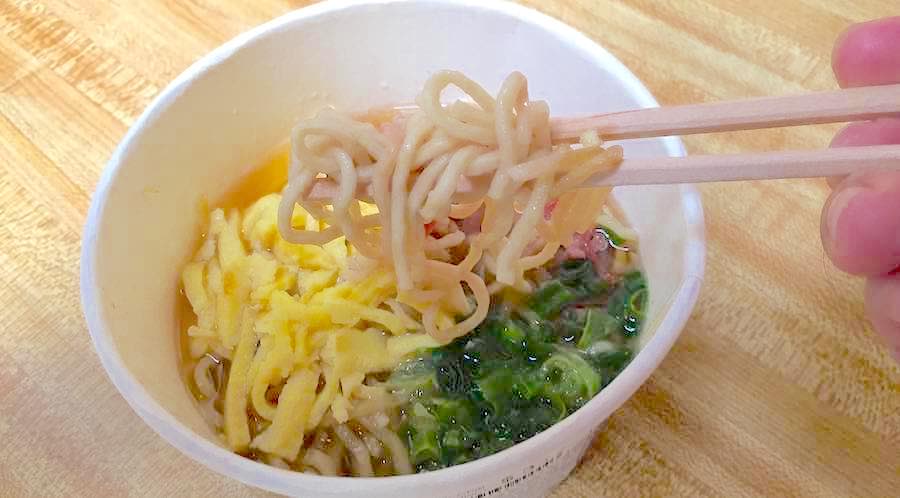 I liked this bettah than instant Sapporo Ichiban kine noodles. And I liked it more than McDonald's and Zippy's regular saimin. Because Local Style Saimin stay so cheap, I had put 'em in da cheaper class, but now I'm thinking if we just put 'em in one nicer bowl and increase da portion size, dare I say 7-Eleven's one can actually compete with da saimin heavyweights from Frolic's Best Saimin: Our Top 5! *Gasp-face emoji* #nomonomoono