The Importance of Licensing and Accreditation
When selecting a private school, you'll want to consider these key factors.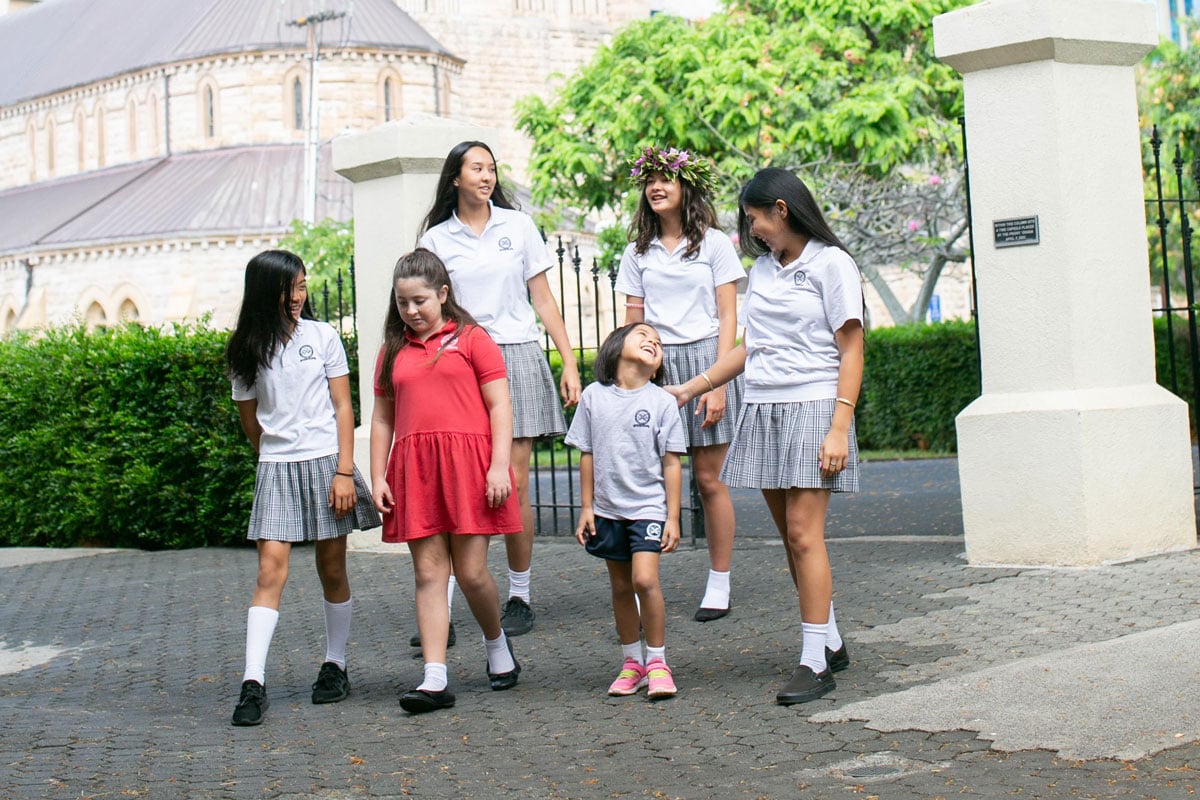 They're more than just stamps of approval—whether or not a school is licensed or accredited can have profound effects on your child's learning experience. And while they're both important, they're not the same. Licensing and accreditation together help ensure parents and students that their school provides an excellent educational program and will be safe, secure and sustainable.
What is it?
All private K-12 schools in Hawai'i are required to be licensed by the Hawai'i Council of Private Schools or accredited by an HCPS-recognized accrediting body to ensure that they meet basic health, safety, operational and education program criteria to operate as a private school, according to Act 188 (1995), Act 227 (2019) and Act 61 (2022).
Entity responsible
Hawai'i Council of Private Schools
Who?
All Hawai'i K-12 private schools are legally required to be HCPS-licensed or accredited by an HCPS-recognized accrediting body.
Why is it important?
It is a legal requirement that all K-12 private schools must comply with. An organization that is not licensed or compliant with the above acts is breaking the law and thus not recognized as a school. Students who attend such an organization will be considered truant under the law unless they're registered with the Hawai'i Department of Education as home-school students.
How do I check if my child's school is licensed?
What is it?
Accreditation is a process of review that certifies schools meet the standards of quality defined by the accrediting body. It is a self-reflective process that involves the entire school community in evaluating how well a school is providing a mission-driven education in a financially sustainable manner.
Entity responsible
Hawai'i Association of Independent Schools or other accrediting bodies. See the abbreviations for these primary accreditations below.
Who?
Any school that wishes to strive for excellence and engage in continual growth may pursue accreditation.
Why is it important?
This peer review process allows schools to hold themselves publicly accountable and assures families and the wider community that their schools meet standards of excellence in education quality, operation, and faculty and staff competence. Many colleges and universities will only accept graduates from schools accredited by specific accrediting bodies.
How do I check if my child's school is accredited?
Primary Accreditations
AACS
American Association of Christian Schools. National Christian accreditation body.
ACSI
Association of Christian Schools International. Recognized by the National Council for Private School Accreditation. Accredits Christian schools from kindergarten through 12th grade.
AMS
American Montessori Society.
AWSNA
Association of Waldorf Schools of North America.
HAIS
Hawai'i Association of Independent Schools. Local umbrella organization that is part of the National Association of Independent Schools.
NADCA
North American Division Commission on Accreditation. Seventh-day Adventist accreditation organization.
NAEYC
National Association for the Education of Young Children. National association of early childhood educators. Accredits preschool through third grade programs, including child care and before- and after-school programs.
NLSA
National Lutheran School Accreditation. Nationwide accrediting body for Lutheran schools.
WASC
Western Association of Schools and Colleges. One of six regional accrediting associations for schools and colleges. WASC covers the West Coast, Hawai'i, other Pacific basin areas and East Asia.
WCEA
Western Catholic Educational Association. Accredits Hawai'i Catholic schools.