HONOLULU Family Holiday Gift Idea: Christmas Eve Boxes
Get keiki ready for the big night with a box filled with all the treats, entertainment and cute clothes they need to wait for Santa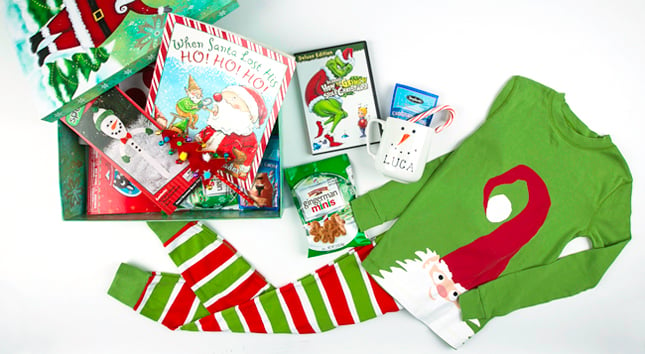 In our family, everyone was allowed to open one present on Christmas Eve. Hide this box of goodies under the tree with an "Open Me Now" tag and begin a special tradition. Save it for the 24th or break it out for the first day of Winter Break and decide how you will spread out the fun in the week before the big day. It's also a great place to stash those small toys they never opened (or completely forgot about) from past parties.
Use a decorative Christmas box or wrap your own.
Ideas to Include
A pair of holiday pajamas and some cozy seasonal socks or slippers.
A special book or movie.
Hot cocoa or cookies. We also have a peppermint popcorn recipe for sweet and salty snacking.
A quick craft project.
Holiday window clings, or materials so you can make your own.
A new board game for the entire family.
Ingredients to bake cookies for Santa.