Make It With the Family: Play Snow for Building Snowmen in Hawai'i
Pack away the Play Doh for the winter. This moldable snow smells great and is so simple kids can mix it up by themselves.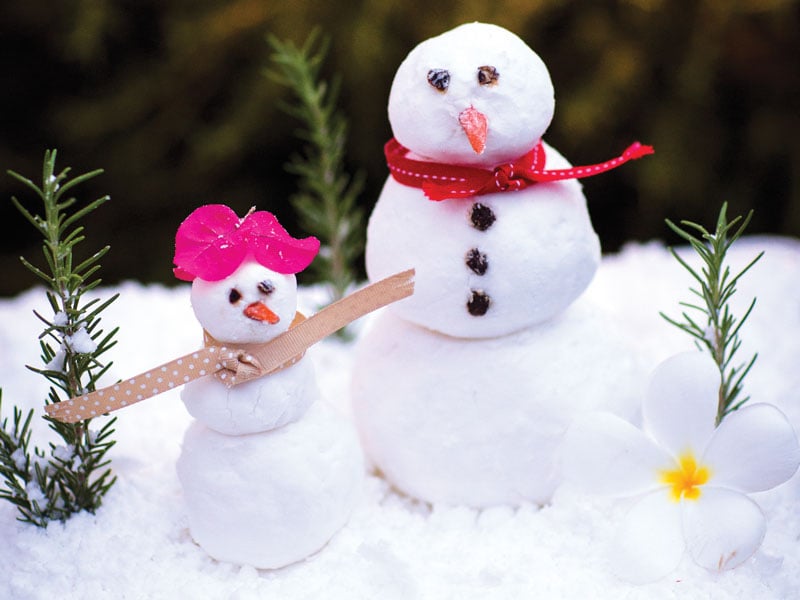 Snow days are great, but most of the time, it's not an option to truck in 30-pounds of freshly shaven ice to your own backyard.
Here is a simple recipe that allows your kids to make miniature snowmen right at home. All you need is two ingredients and a few minutes to mix up the moldable stuff that even feels cool to the touch. The play snow is also simple to clean up, just brush the baking soda off of clothes or vacuum it off the floor. One warning–if you decide to have a snowball fight outside, spray down any debris that falls on the lawn. Baking soda will kill the grass. Have fun!
---
SEE ALSO: Keiki Treat: Frozen Hot Chocolate
---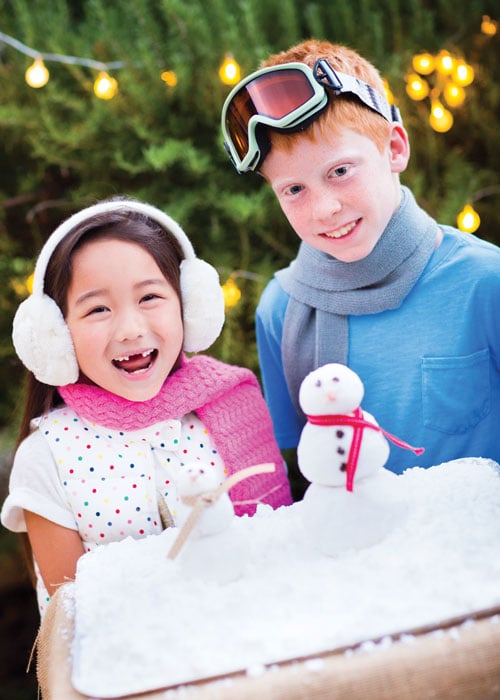 Ingredients
Baking soda
Hair conditioner (we used the cheapest white-colored one we could find).
Instructions
Combine 1/3 cup of conditioner for every 1-pound box of baking soda.
Mix with your hands. Add more conditioner for a wetter, more moldable snow mixture.
Snow Tips!
➸ The play snow will last for days in a closed container. If it dries out, add a little more conditioner until it is moldable again.
➸ After the snowstorm of play, just vacuum up the spills.
➸ Add iridescent glitter for a little extra sparkle.
---
Looking for more family fun? Find more crafts, recipes and events in our Holiday Corner.