Here's a taste of Waikiki's luxe new French-Japanese eatery
Inside the $5,000-a-night Espacio, Mugen's 8-course tasting menus are on par with other upscale prix fixe around town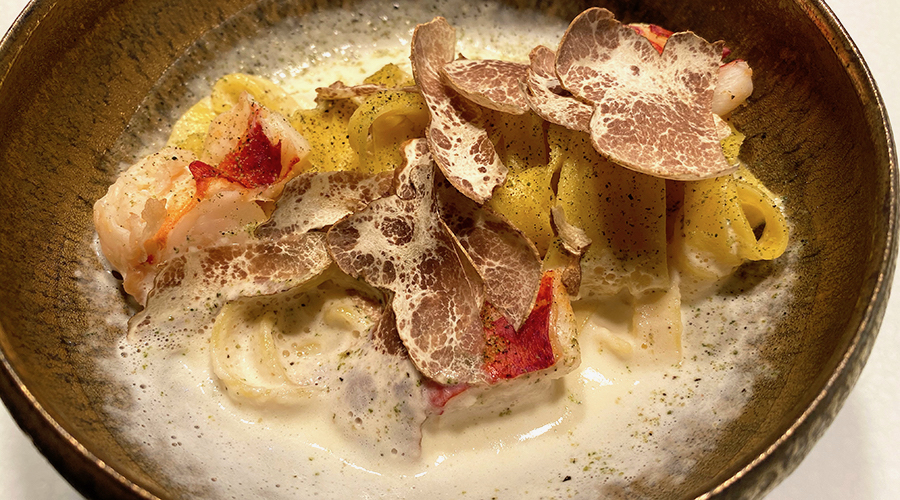 The first time I went to Espacio, Waikiki's new luxury boutique hotel with suites starting at $5,000 a night, I zoomed right past it on Kalakaua Avenue. You don't have to stay there to eat at its restaurant: Mugen, an upscale French-Japanese spot that's a gem within a hidden gem.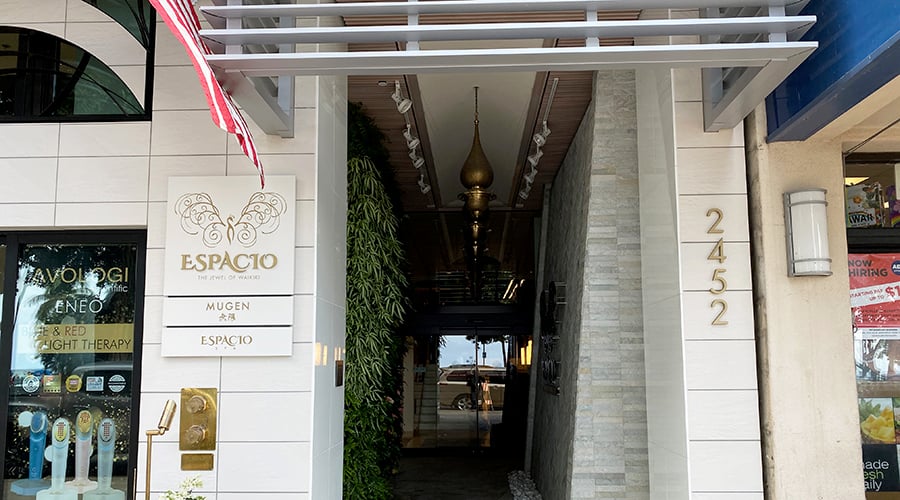 Both hotel and restaurant officially opened in September. Mugen (pronounced moo-gen) means "infinity" in Japanese and is the brainchild of executive chef Jason Yamaguchi, nephew of Roy Yamaguchi. Yamaguchi wanted the restaurant's name to symbolize the countless ways guests can be delighted when dining there. He opened Mugen after a stint as the lead chef at Driftwood Kitchen in Laguna Beach and has worked with California celebrity chefs Michael Mina and Joachim Splichal.
Mugen's dishes highlight seasonal and locally sourced ingredients, so the dinner tasting menu changes often. In fact, Yamaguchi says there will be a different tasting menu each week starting January 2020. Lunch dishes are a la carte and range from $7 to $39, with selections like Miyagi oysters, a lamb belly ragu pappardelle, a Kona abalone bowl with crab rice and Ludovico Farms roasted chicken katsu sandwich made with milk bread and demiglace jam. Dinner is prix fixe only and prices vary with the ingredients, ranging from $120 to $150.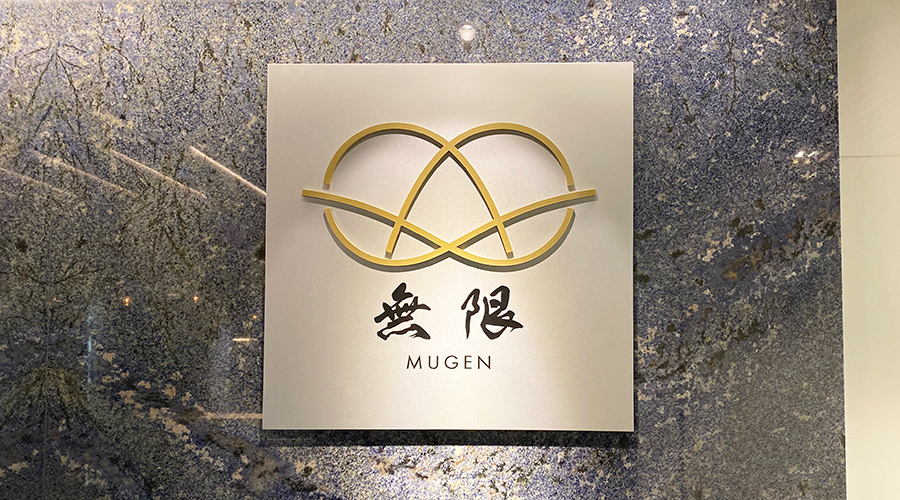 If you go, reserve first: Until the patio is enclosed with air conditioning, meals are being served in the 14-seat dining room. After the renovations it will grow to 44 seats.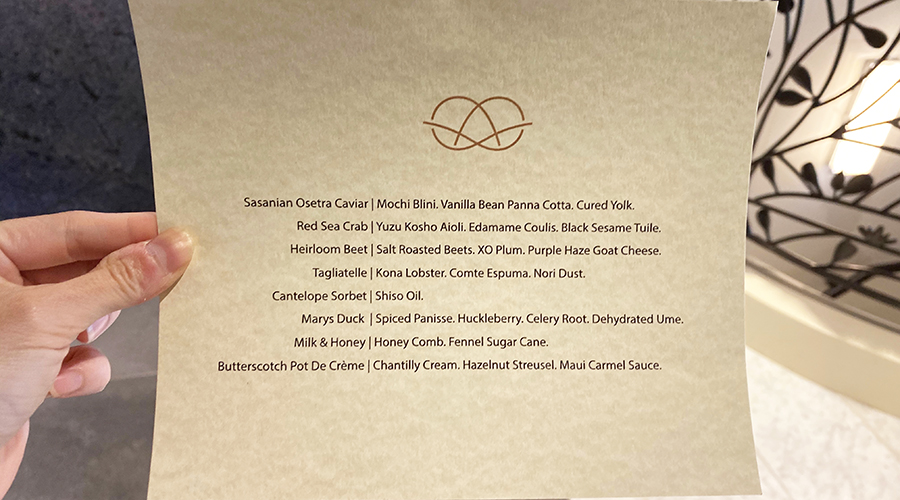 The tasting menu features eight courses, a few of which we got to try at a recent media event. When I returned on another visit, some of the dishes were slightly different.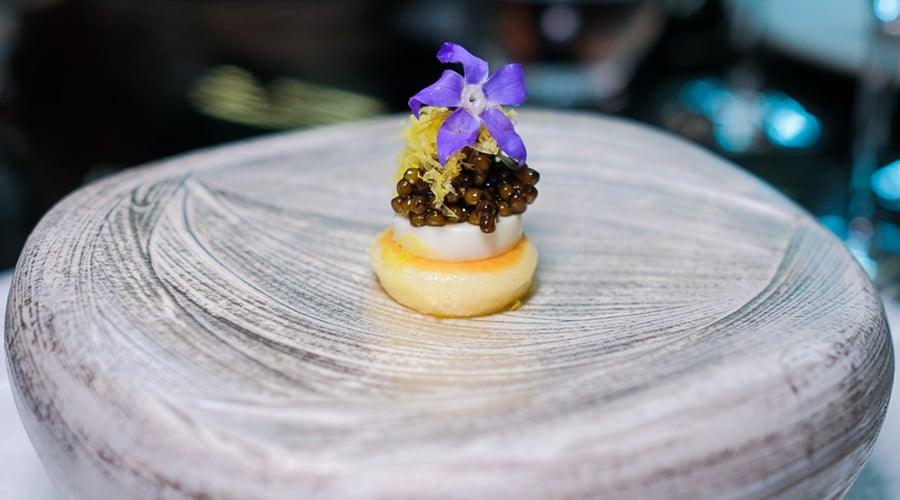 Dinner started with an amuse bouche of Sasanian Osetra Caviar with a mochi blini, vanilla bean panna cotta and cured yolk. The mochi provides a chewy texture against the gentle panna cotta and pops of caviar. Talk about a one-bite wonder that leaves you wanting more.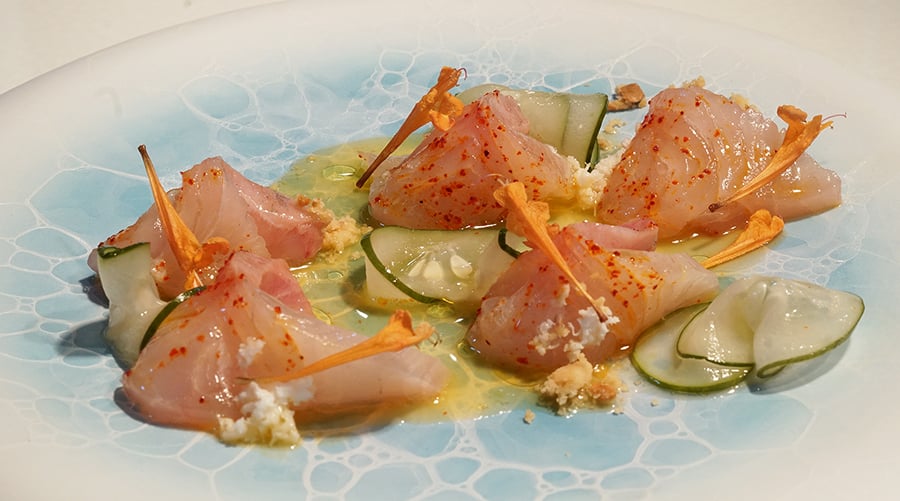 Returning soon because of diner requests will be poisson cru, which the restaurant opened with. The fish may change depending on seasonality and availability. A recent lunch menu lists ehu; we get kampachi. In this version, the Okinawan citrus shikuwasa, pickled cucumber and pineapple broth add a nuanced acidity, while the coconut flakes are a fun change from the usual coconut milk.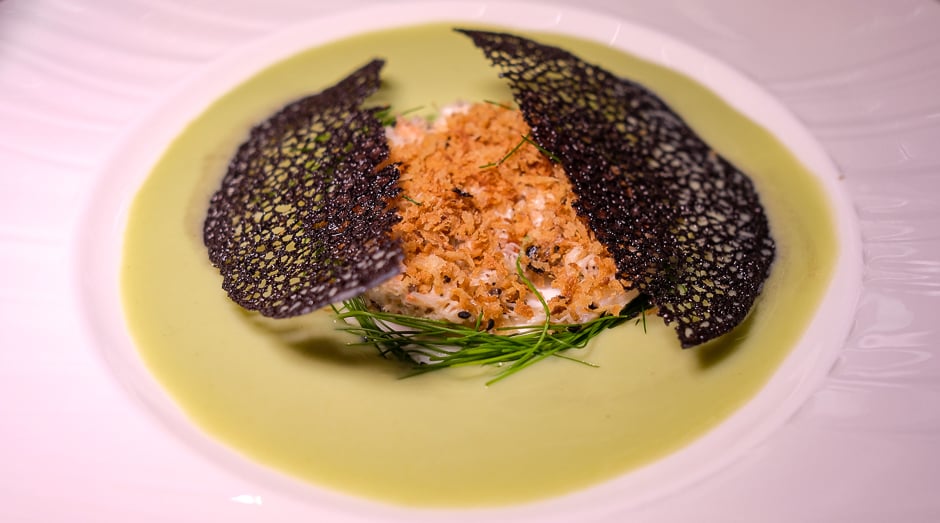 Red Sea Crab is one of my favorites of the evening. There's a generous amount of crab, and the black sesame crisp offsets the creamy dish with a delectable crunch.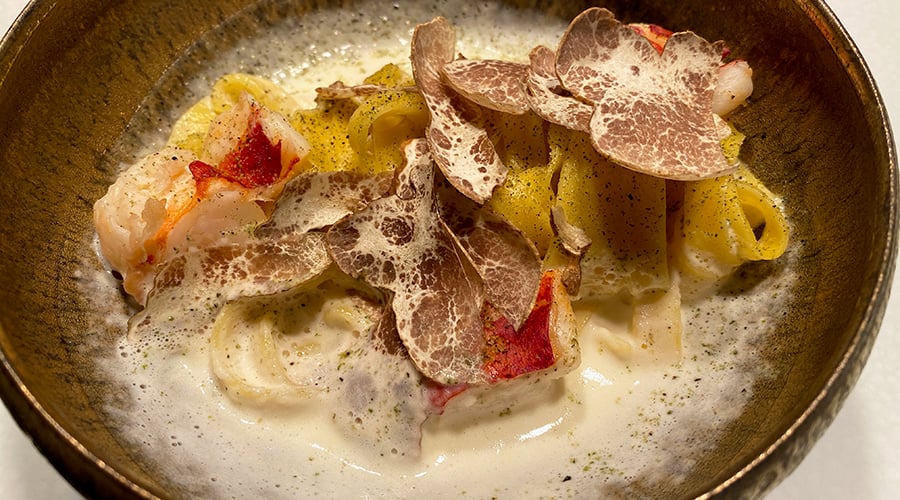 Kona lobster takes this pasta dish with a delicate comte cheese foam, white Alba truffles and nori dust. The foam, frothy at first, becomes creamy after the housemade tagliatelle noodles sit in it for a few minutes. Note the meaty chunks of Kona lobster and truffle shavings. This is next-level luxe.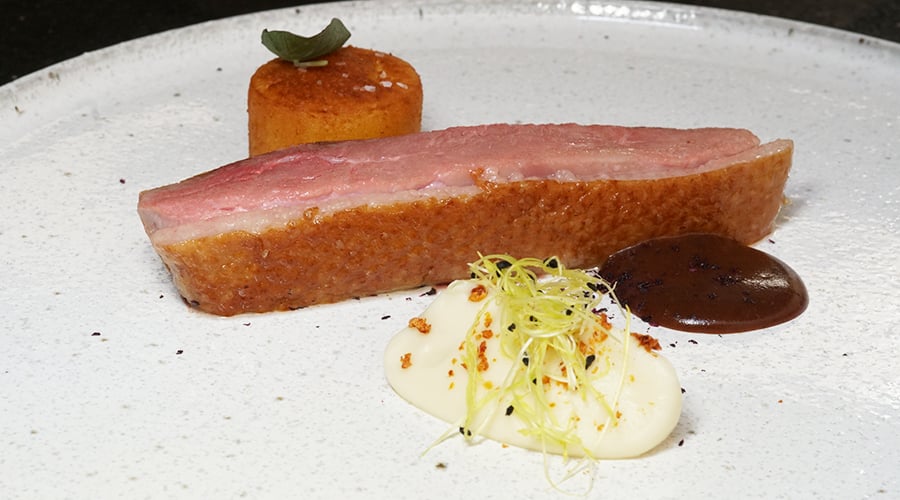 Tender and perfectly cooked, the duck is divine. The petite orange round is a chickpea panisse with a texture similar to a french fry. Speaking of which, Yamaguchi plans to add panisse fries to his lunch menu next year.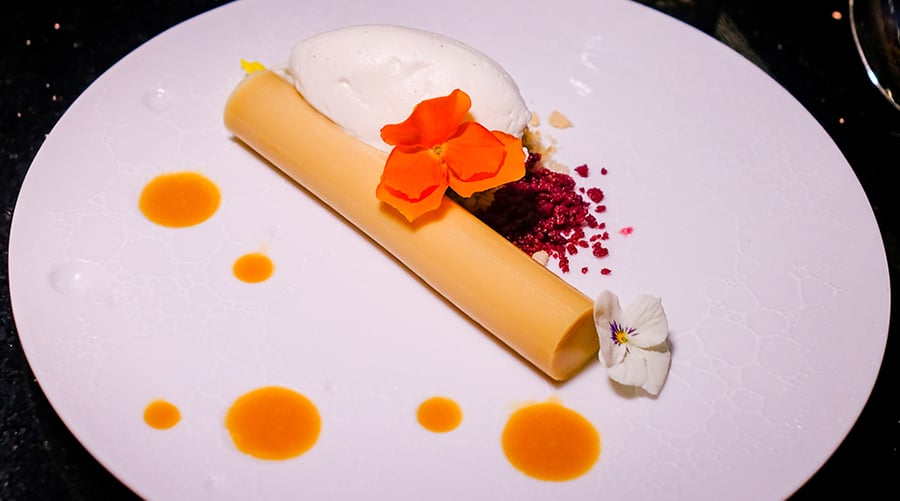 Two desserts close out the tasting menu: Milk & Honey with honeycomb and fennel sugar cane, and butterscotch pot de creme. The latter is extremely Instagram-worthy. It's made with chantilly cream, hazelnut streusel, hibiscus sugar cane and Maui carmel sauce and is the ultimate way to conclude the meal. The creamy butterscotch is sweet with a slightly salty aftertaste while the silky, luscious chantilly cream contrasts delightfully with the sugar cane's grittiness.
Mugen has dinner seatings at 5 and 7:30 p.m., plus an executive chef's table for up to 10 guests. Planned for next year: an afternoon cocktail program.
I still need to try lunch so I'll definitely be back … as soon as they start serving those panisse fries.
Mugen
Espacio Waikiki
2452 Kalakaua Ave.
377-2247
Free valet parking