Give Big Hawai'i: Who Benefits from Nonprofits? Hawai'i Women in Filmmaking
Hawai'i Women in Filmmaking supports representation both on and off screen.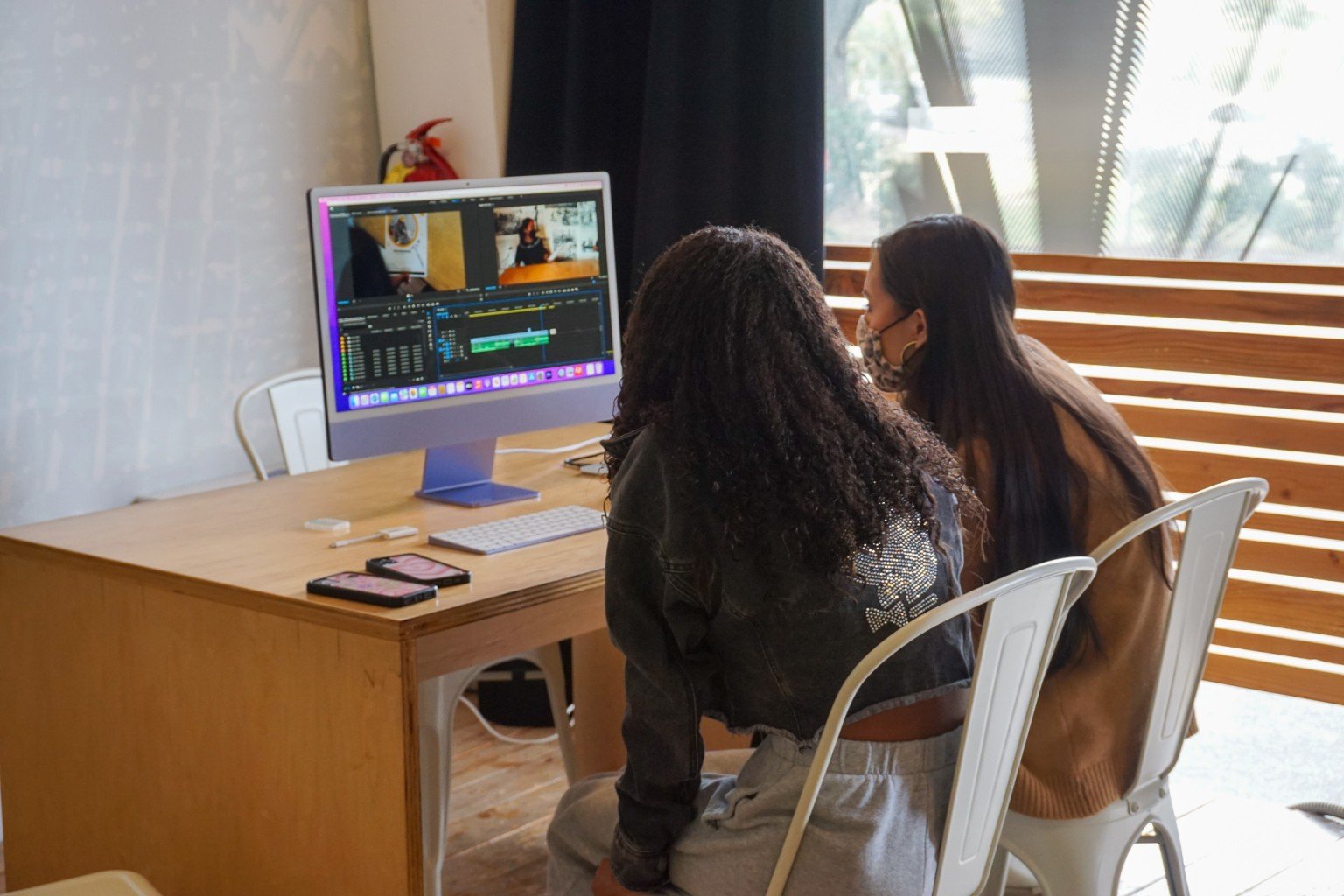 Established in 2011, Hawai'i Women in Filmmaking advocates for women and girls to tell impactful stories through film. "We are concerned not only about the stories that are told, but also about who is telling those stories," says Vera Zambonelli, the organization's founder and executive director. "We're gender and media justice put together. Our [tales] are centered on women's and girls' stories, but we also advocate to make sure there's representation behind the scenes as well."
To date, the nonprofit has served roughly 700 people through about 30 different programs, including camps, workshops and more. And although its name might suggest otherwise, Zambonelli says the group assists "all genders that are in a marginalized position within the industry."
Zambonelli started the organization to build a community where she could feel creative, safe and supported while pursuing her own filmmaking projects.
"We're gender and media justice put together."
–Vera Zambonelli
The group is now at work on season four of Reel Wāhine of Hawai'i, a film series that addresses gender inequity in the film industry by documenting the real-life stories of Hawai'i's female filmmakers. "The way we frame this project is very intergenerational," Zambonelli says. "We bring graduates from our programs on board as production assistant interns. It's an all-female production crew, and we highlight wāhine that are really making a difference in the industry here in Hawai'i."
Jessilyn Wong, a freshman studying creative media at the University of Hawai'i at West O'ahu, hopes to become one of those wāhine. After attending one of the group's Reel Camp programs two years ago, she says she's fallen in love with filmmaking. "It was really fun, every step of the process," she says. "It was a very good introduction into the world of film."
Now that Wong has a couple of years of filmmaking experience, she serves as a mentor, and with her guidance others are learning how to create their own short films. "I wasn't sure I wanted to go into creative media," she says, "but after my experience with HWF as both a mentor and participant, I've decided that it's the field for me."
Along with influencing her career path, Wong says Hawai'i Women in Filmmaking helped her to accept that she's neurodivergent. "It inspired me to try my best to educate people about conditions such as autism and ADHD and challenge the stereotypes and negative perceptions."
Prior to her involvement with the group, she didn't even know she had autism. "I met someone [at a camp] who was also autistic, and they pushed me to get diagnosed and accept this part of myself. Without them, I don't think I would have gotten diagnosed in the first place. I also wouldn't be as comfortable as I am talking about autism.
"The organization's goal is to empower young people, and just looking at myself, I think they succeeded."
Hawai'i Women in Filmmaking advocates for women and girls (cis/trans), femmes, nonbinary, gender-fluid and gender-queer to tell their stories through film with an intersectional lens.