Give Big Hawai'i: Who Benefits from Nonprofits? After-School All-Stars
After-School All-Stars keeps kids safe and engaged in positive activities.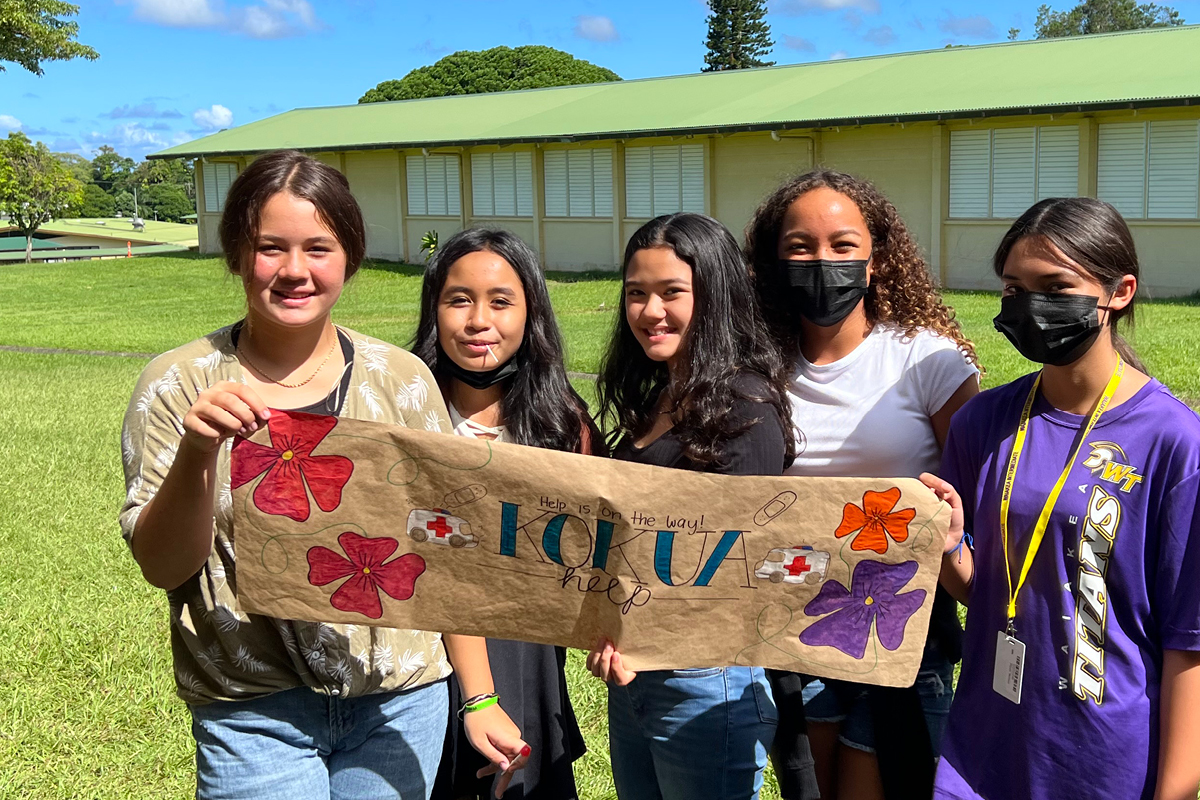 Keeping students busy during after-school hours can be a challenge. More than 70% of keiki in the country have parents who work outside the home. That means 15 million children are left unsupervised for at least three hours a day, from 3 to 6 p.m., Monday through Friday. These students are three times more likely than their counterparts to get involved with drugs, alcohol, sexual activity or violent crime, according to After-School All-Stars Hawai'i, a nonprofit program that helps fill that gap with academic support, engaging activities, and health and fitness programs.
"We provide a safe environment for kids to come together, to be around other kids, and make friendships," says Gavin Moffat, the organization's communications and development manager. "They get free snacks and have a wide array of programs to choose from. It's not your typical after-school program. We offer programs with a purpose and programs that are student-chosen. The students get to have a voice in what they want to pursue for the quarter or the semester."
Noa Arriesgado, a freshman at Farrington High School, was one such beneficiary of the program. Arriesgado's mom signed him up for the free program three years ago.
"I didn't really join until quarter two," he recalls. "I had already signed the papers, but I was too afraid to come because I didn't know what to expect."
Arriesgado eventually made his way over to the group, and he says he hasn't been the same since. "We played outdoor games and did different types of activities," he says, adding that some of the activities involved a lot of students, which forced him to interact with new people.
"I was the shy one who wouldn't really get into that kind of stuff," he says. "I would just watch as things went on, but I'm an outgoing type of student now."
He attributes this change to ASAS, saying that the staff encourages interaction in a way that's fun and motivating. His grades also improved after starting the program and working with the group's team.
"I really like the staff," Arriesgado says. "They're really kind and I liked how they helped us with our work. They really care for us. They were like friendly mentors."
Moffat personally saw how much Arriesgado flourished when he was selected as one of two student emcees at the program's annual gala this past August. "From greeting guests to giving a speech in front of 200 people, he did an excellent job," Moffat says. "He spoke highly of [the organization] and was a great representative of what the programs are about. … ASAS is changing lives and keeping kids safe, and I think Noa is a great example of that."
Arriesgado is one of many students who have thrived with ASAS. Over the past 13 years, the organization has served more than 25,000 local keiki in sixth, seventh and eighth grades. Programs are available at eight schools on O'ahu, as well as three on Hawai'i Island.
"ASAS is changing lives and keeping kids safe, and I think Noa is a great example
of that." –Gavin Moffat
Each of the partner school campuses are in school complexes that serve Title I students, where more than 50% of students qualify for the federal free and reduced lunch program. Every school has its own advisory board, which comprises select school staff, students, parents and community members. This board provides guidance for programs to ensure that the activities at each location are tailored to the populations they serve. Programs typically run for three hours, with the first hour for homework help or tutoring. The rest of the time is dedicated to classes that students choose. There are 113 unique classes being offered, everything from cheerleading and baking classes to volleyball and online gaming—and they are all free to participants.
"We work directly with the schools that we are in, and the school encourages the students to register with us and participate in the program," Moffat explains.
Today, Arriesgado serves as a volunteer student helper with ASAS, making sure younger students have the same opportunities he did back when he was a newbie. "I supervise the kids," he says. "I make sure they're doing their part in the program and are following directions.
"I really encourage people to join. It's a way to discover new activities instead of sticking to the same old regular things that you always do."
After-School All-Stars Hawai'i provides comprehensive after-school programs that keep children safe and help them succeed in school and life.