From Bow Hunting to Bartending, I Became One of Honolulu's Most Certified Citizens in 2 Weeks
James of all trades.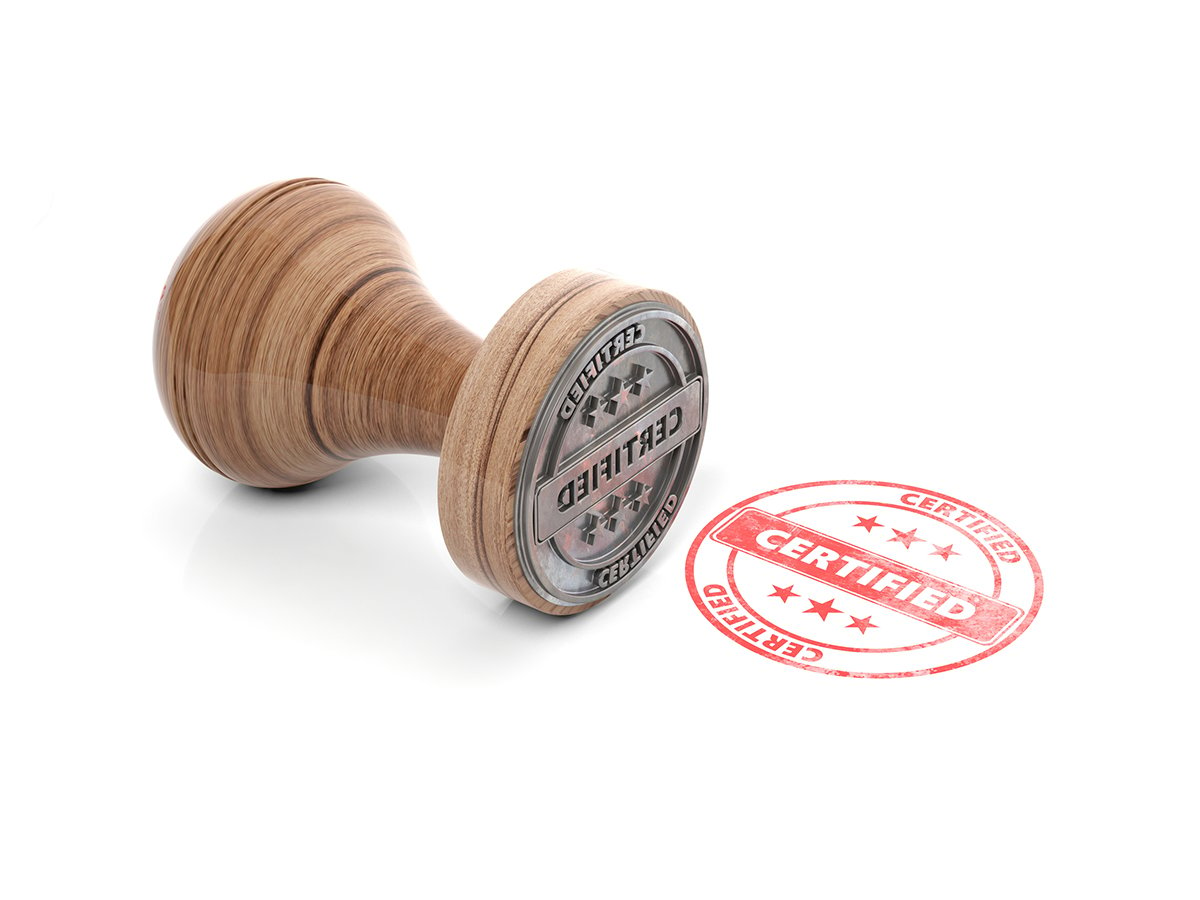 Photo: Getty Images
In July, I officiated the wedding of my best friend and his wife. I had gotten legally ordained years before, mostly for fun, after I heard how easy it was.
You go online (popular options include the Universal Life Church, First Nation Church and even a Big Lebowski-inspired Church of the Latter-Day Dude), fill out a form, pay the fee, then receive a certificate in the mail. Take it to the state Health Department to become legally recognized, capable of signing marriage certificates in Hawai'i. You'll get a spreadsheet to keep track of the weddings you perform and even paperwork with information about how to start your own religion.
I told a friend how I felt nervous but was honored to be part of this couple's hugely momentous occasion. "Well, you probably saved them an equally huge amount of money from having to hire somebody," my buddy said. I later Googled the price of a wedding officiant. The national average can range anywhere from $100 to $800 per ceremony.
More than 18,000 couples got married in Hawai'i last year. I wondered: If my friend's wedding took less than an hour and the total amount of time I spent speechwriting, rehearsing and being nervous added up to maybe six hours, that's seven hours total. Average the price of a wedding officiant (we'll take the midpoint, $450) and say I really hustled and did this 40 hours a week. Earning $450 every seven hours adds up to roughly $2,571 a week. Could I really make more than $100,000 a year marrying strangers, with no additional schooling or training?
Here in Hawai'i, we know all about having side gigs as well as second (or third or fourth …) jobs. Even before unemployment numbers here hit record highs, studies show half of us live paycheck to paycheck, according to a 2016 study for the Hawai'i Appleseed Center for Law and Economic Justice. So I decided to try to collect as many certifications as I could in Hawai'i. Keeping it real, I gave myself a two-week window to see how many I could obtain.
"Here in Hawai'i, we know all about having side gigs as well as second (or third or fourth …) jobs."
Two Weeks' Notice
Day One. I start by researching all the professional licenses I could earn quickly or easily online. Besides becoming legally ordained—which I've already accomplished, hallelujah—state certifications are available for prospective travel agents, boxers, forklift operators, bow hunters, food handlers, boaters, notaries public, MMA fighters, tattoo artists, bounty hunters, private investigators and bartenders. Among others. Some are more expensive (it costs between $146 and $215 to become a registered travel agent) while other licenses are cheap or even free.
For example, the state Department of Health requires at least one person working in a kitchen at any given time to be certified to safely handle food. The DOH offers free classes but they're two hours long and in 'Aiea. Or I could take an $8 online course from eFoodHandlers.com. As someone who dines out regularly, I definitely want my food handlers to have attended the two-hour course provided by the state. But as someone looking to get certified quickly, I go online. Most of the info is common sense. One presentation slide asks, "What is one important rule that can help you avoid cross contamination when preparing food?" I have two options to select from: "Always wash your hands after handling raw meat," or "Wash your hands only when they feel dirty." Hmm, that's a tough one …
I only need to get 28 out of 40 answers correct on the exam (basically a C-) and less than 30 minutes later, bam! I nailed it. I'm now legally qualified to prepare people's food, despite never having worked in a restaurant or professional kitchen in my life. I don't know whether I should be thrilled or depressed.
It's even easier to become a forklift operator. Believe it or not, you don't even need a driver's license, according to the U.S. Occupational Safety and Health Administration. There are more than a dozen forklift schools in Hawai'i, all of which seem perfectly legitimate. But I'm on the clock. CertifyMe.net has (allegedly) been offering online forklift certification since 1999, with basic packages beginning at $60, and the website says its license is OSHA-approved nationwide. I pass the online test by acing multiple-choice exam questions like, "Who should be notified if an accident occurs?" (my two options are either a supervisor or any random co-worker) and "Only trained and authorized operators are allowed to operate a forklift, true or false?" (Lord, I hope true.) They email me a certificate. Two hours later, I'm learning that adult white-tailed deer resemble suitcases from a distance while fawns look more like briefcases—there's actually a picture of a fawn next to a deer, and a briefcase next to a suitcase on-screen—and wisdom like this helps me pass the online bow hunter education course. The next day, I've got my boating license. Although on the question of, "Which of the following is true about the use of alcohol while boating?" (the correct answer is, "It is against the law to operate a vessel while intoxicated"), I couldn't resist picking my favorite two wrong answers: "Alcohol has less of an effect on you while boating because of the fresh air" and "If you feel like you had too much to drink, a dip in the water can sober you up." How do I party on that guy's boat?
"Only trained and authorized operators are allowed to operate a forklift, true or false?" (Lord, I hope true.)
My dumb humor aside, all this is not to say that it's easy to become an actual boat captain, bow hunter or forklift operator, or to work in a professional kitchen. Not by any means. (And to be fully certified as a legit forklift operator or bow hunter, you're also supposed to pass an in-person performance test so you better know your briefcases, buddy.) These are professions that require years of experience to adequately perform, let alone master. But many of these happen to be careers that the state has determined that you legally only really need a piece of paper to attempt.
---
SEE ALSO: What It's Like Getting Busted Smuggling Crack (Seed) at the Airport
---
Seeking Professional Help
Four days into my two-week experiment, I decide to expand to certifications that actually require in-person training and testing, but only take a day or two. That means cosmetologist and esthetician is out—you need at least a thousand hours of practice. I could test to become a private eye, but I would need to prove I have four years of experience working as an investigator for state or federal agencies, for a law firm or under another licensed detective to actually receive a license from the Hawai'i Board of Private Detectives and Guards. Of course, I could always try to bluff my way through—but the people I'd be striving to dupe are literally expert detectives.
There are other licenses I could get, like the one they give you after a two-day motorcycle course at Leeward Community College, but because it doesn't directly translate to a job, I'm skipping it. Another possibility is to become licensed as a registered court interpreter (attend a two-day orientation workshop, pass an English proficiency and basic ethics exam and clear a background check), which pays an impressive $25 to $55 an hour. Unfortunately, I can't speak a second language. Merde!
So I guess I'll become a bartender. The Honolulu Liquor Commission offers liquor cards for bartenders and bar staff upon attending a server training course and passing a written exam administered every Monday, Tuesday and Wednesday. I attend the 8:30 a.m. class where I learn the liquor laws, how to deal with drunk people and the dangers of drinking and driving. (Did you know you can be charged with DUI while riding a bicycle?) At the end of the two-hour course, I pass the multiple-choice test and get my license. The card is good for four years and specifically applies to a single bar (you have to get a new card if you change bars), which in my case is Osoyami Bar & Grill, near where I live in Mō'ili'ili. I know the owner, Blaine Nishizawa, who gave me permission to "work" at his video game/karaoke bar after I explained what I was doing. "Keep in mind, though, that people who work in bars have to get the card to be considered 'legal,'" Nishizawa says, "but it doesn't necessarily demonstrate skill level or even competence."
What do other actual professionals have to say about the value of my assorted licenses? Burgers & Burritos Hawai'i owner and chef Jonathan Hedrick has more than 20 years of cooking experience. I tell him about my Hawai'i food handler's card, which took only 30 minutes to acquire. Would he call me qualified?
"If the Health Department showed up one day and, for whatever reason, you're the only one working, you having that card would allow a restaurant to stay in business. Yes, you are technically qualified to be there," says Hedrick, frowning. "But if you're talking about suddenly working in a commercial kitchen, you're gonna piss off a lot of real chefs because, for all practical purposes, you don't know anything." Ouch. I ask another friend, Justin Doyle, who has more than a decade's worth of experience as a sailor and boatman. Does my boating license make me a seaman? "You're qualified to drive small personal boats. But I don't think being able to and 'qualified' are quite the same thing."
---
SEE ALSO: Here's What It's Like Enjoying Drinks and Pūpū at the Chart House
---
Blood Money
Lack of experience isn't going to stop me  from attempting to become a tattoo artist. All I legally need is to pass a bloodborne pathogen course, which amounts to watching around three hours of online videos and scoring at least 80% on a 40-question multiple-choice test, then filling out the license application and paying a $75 fee. I also need to test negative for tuberculosis and syphilis—fingers crossed! A hepatitis B vaccine is strongly encouraged by the DOH but because it's not mandatory, I'm just going to skip it and hope for the best.
Seeing as how I'm now getting my blood tested, I might as well get screened for hepatitis B anyway, as well as hepatitis C and HIV, because I need it for my application to become a boxer. My doctor laughs in my face when I ask him if I'm ready to go 10 rounds in a boxing ring, but he agrees to give me the physical exam, which consists of testing my mental recall abilities, hand-eye coordination, blood pressure after 100 hops and other assorted metrics. There's a $78 fee to process the paperwork, which also asks about previous ring experience, if any. I call the office of Hawai'i State Boxing Commission Executive Officer Alan Taniguchi and ask an aide who answers the phone if having no experience will disqualify me. She says no but asks whether or not I actually have a match coming up before the end of the year. Feeling like Rocky Balboa, I tell her I just want to get a license to prove to myself that I can "go the distance" and she says fine, if I want to pay the fee, she'll process the paperwork.
"My doctor laughs in my face when I ask him if I'm ready to go 10 rounds in a boxing ring…"
I am the Law
In the meantime, I've been saving the coolest job (at least, to me) for last: becoming a bounty hunter. Although navigating Hawai'i's online DCCA database for this info isn't easy to figure out, possibly to dissuade dozens of would-be Duane "Dog" Chapmans from kicking down doors in pursuit of local fugitives. I need to procure a "resident producer" insurance license, which means filling out an application, agreeing to a state and federal criminal background check (as well as paying the $70-plus state fingerprint fee) and successfully passing the Hawai'i insurance license exam, which asks questions about insurance policies, underwriting procedures and basically what is or isn't allowed as a bail bond agent. Passing the exam, offered by testing company Pearson Vue, is supposed to prove my mettle as a future bounty hunter.
But I'd prefer to learn from the best: Dog the Bounty Hunter. He wasn't available to chat at the time, but I was able to glean insights from a 2013 interview Chapman had with MTV, where he offered tips to the universe's other famous bounty hunter: Boba Fett from Star Wars: "Be sure you know your prey. Be sure you know where he's from, what he's about, what his record is," advised Chapman. "Be sure that you don't go alone, have three or four people with you all the time. And may The Force be with you." Sage advice.
There was only one problem: After filling out all the paperwork, scheduling bloodwork, having the physical with my doctor, waiting on my lab results and taking tests, my two-week window of time was up.
---
SEE ALSO: Are We Cashing in On TV And Film Production Or Is It Just a Hollywood Illusion?
---
Hands-On (Deck)
How do you get a job working in a field without firsthand experience, when the best way to get firsthand experience seems to be by working that particular job? Burgers & Burritos Hawai'i's Jonathan Hedrick, boatman Justin Doyle and Osoyami Bar & Grill's Blaine Nishizawa say to be upfront. Level with your potential employer. "Zero experience in a hands-on job isn't always a deal breaker," says Hedrick, who often finds himself teaching new hires about proper kitchen protocol. Instead of becoming licensed to fake your way into a bartending position (like me), apply to be a runner, who helps behind the bar, to learn the ropes. The same is true even on a boat, where you'll likely be learning the literal ropes: "Talk to the captain, see if you can join a boat as a starting crew member and gain experience that way," says Doyle.
---
DISCLAIMER
HONOLULU Magazine has never hired James Charisma to bartend, operate a forklift or boat, or do any other jobs in these fields. We suggest properly vetting him and any other potential employees.
---