DIY acai kits are a new thing at House of Pure Aloha
This heat wave had us driving to HOPA's Aina Haina store first chance we got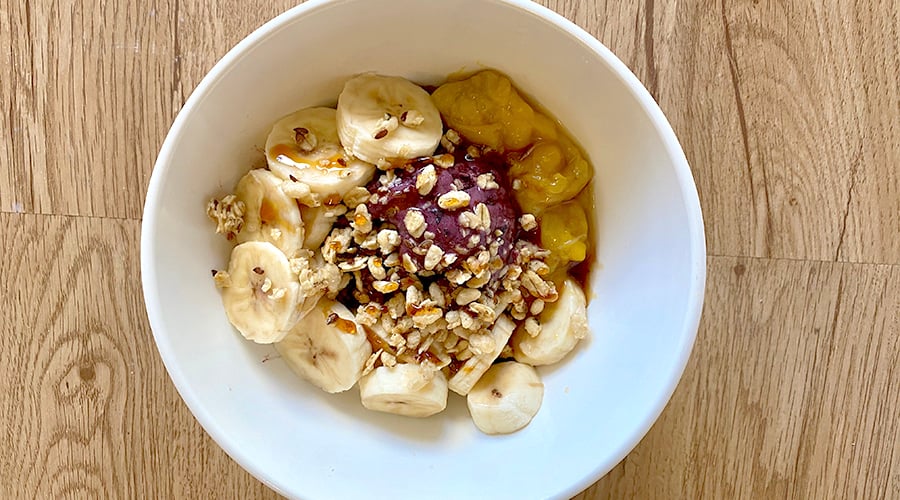 It's only April but it feels like summer. This sudden heat wave has me craving frozen treats. Which is why when Uncle Clay's House of Pure Aloha announced on their Instagram that they were selling acai kits along with popsicles, ice cream pints and ice cream sandwiches, the part about the acai kits stayed on my brain. But it was Friday and with HOPA's Ala Moana Center store temporarily closed and the Aina Haina flagship only open Wednesday to Sunday, I had to wait five days.
Desperate times call for desperate measures. On Wednesday I drove from Salt Lake to Aina Haina and got my hands on an acai kit.
See also: What color you like? Da secret meaning of shave ice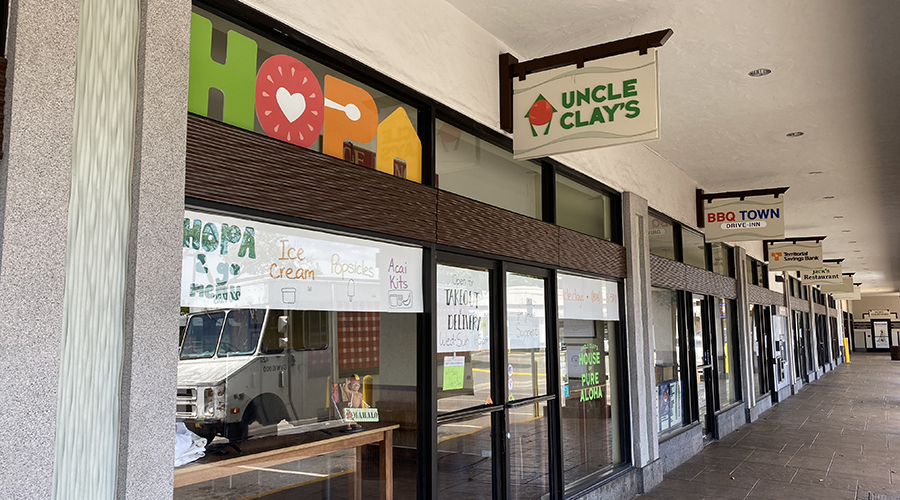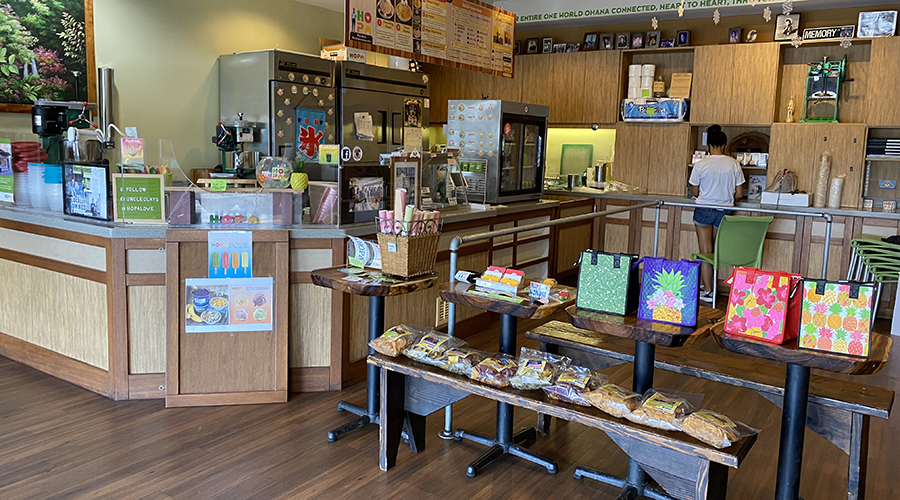 HOPA doesn't have an online ordering system, so you order by calling ahead or walking in. Since the frozen and chilled kit ingredients are sold in a paper bag, I recommend bringing a cooler with ice if you have a long drive home.
See also: Best soft serve ice cream: Our Top 5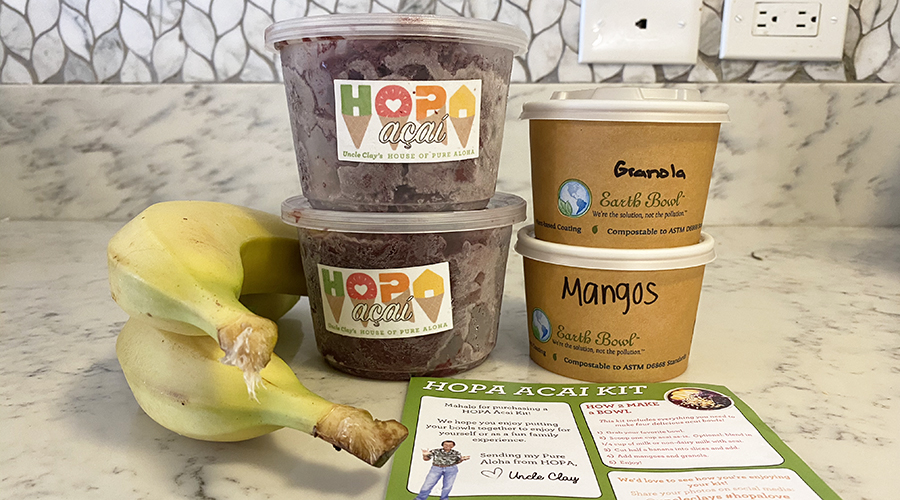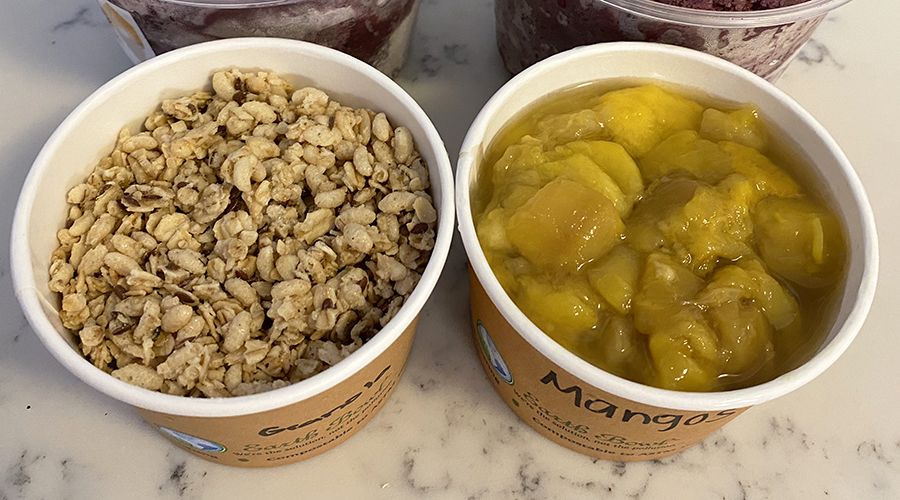 Acai kits cost $24 and come with four servings. That's $6 per bowl, which isn't bad, since loaded acai bowls at other places cost around $8-9.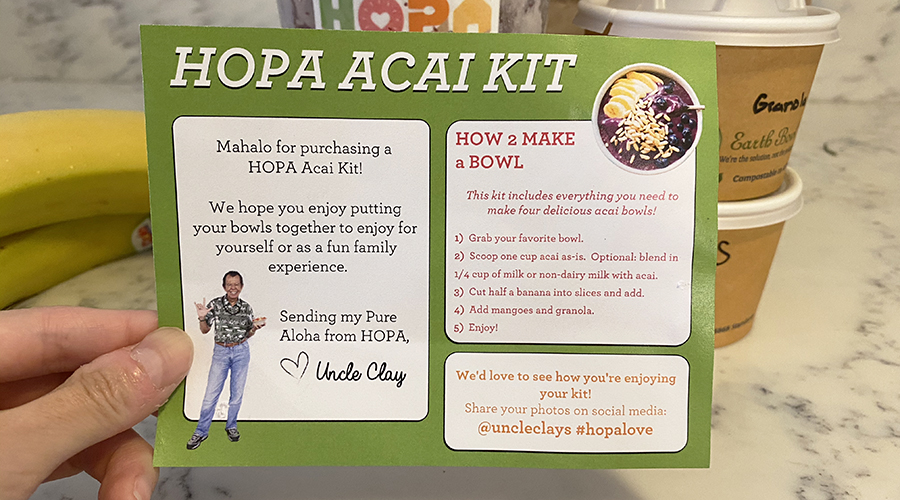 At the recommendation of the HOPA staff, I leave 1 pint of acai out to thaw and put the other in the freezer. It definitely needs to soften — even after the drive home, the acai is icy.
See also: Essential eats: These bakeries want you to know they're open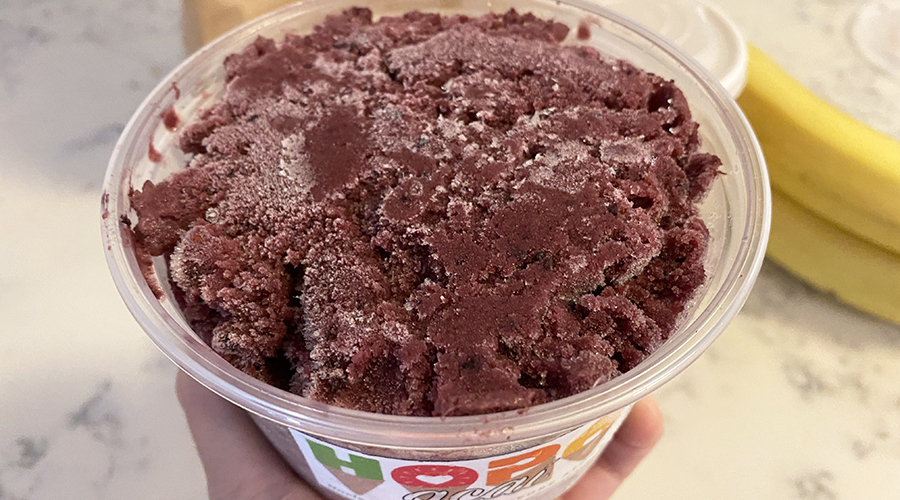 When your acai is soft and scoopable, slice half of one banana per serving.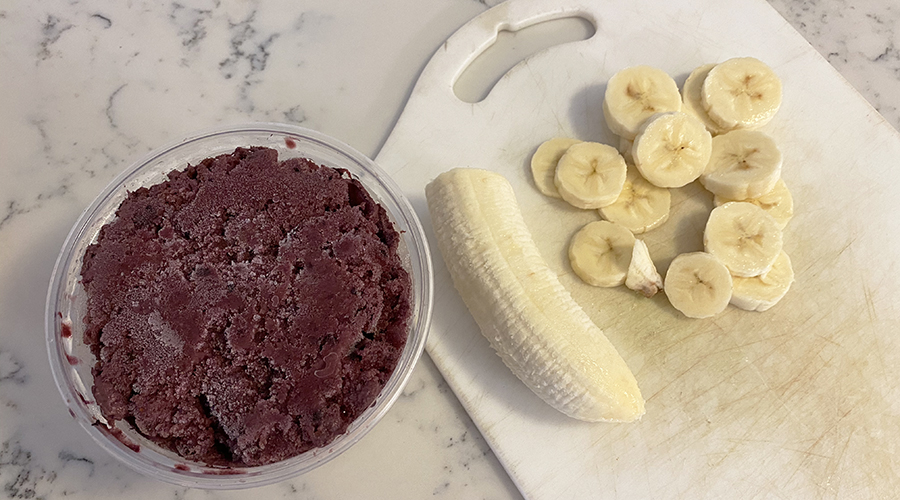 The instructions say you can choose to blend your acai with 1/4 cup of milk or non-dairy milk. I opt to try the acai straight up, but might blend in soy milk next time to see how that compares.
When the acai has softened I scoop half of one container into a bowl. Add banana slices, mangoes and granola on top … and boom, you're done.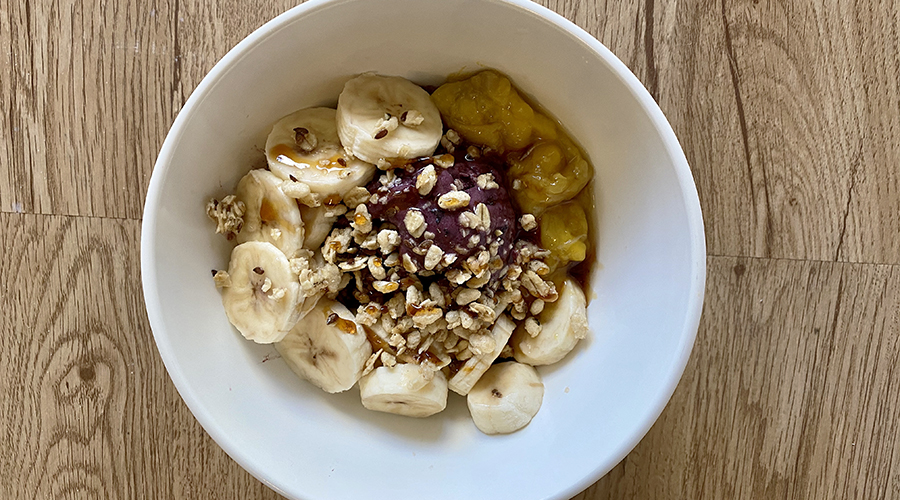 This DIY bowl satisfied my craving for something refreshing on a hot afternoon. The acai blend is slightly sweeter as opposed to tart. The best part about this DIY bowl is you can use whatever you have on hand — strawberries, blueberries, coconut — to customize it. I added a honey drizzle, but next time, I'm stepping up my game with peanut butter.
See also: Best chocolate chip cookies: Our Top 5
Uncle Clay's House of Pure Aloha
820 W. Hind Dr.
Aina Haina
373-5111