Defining progress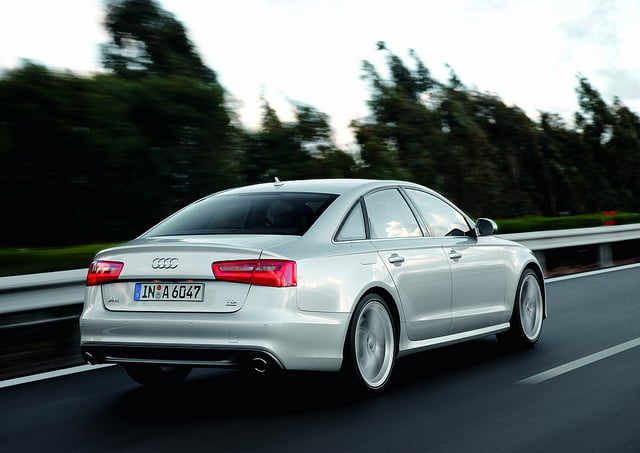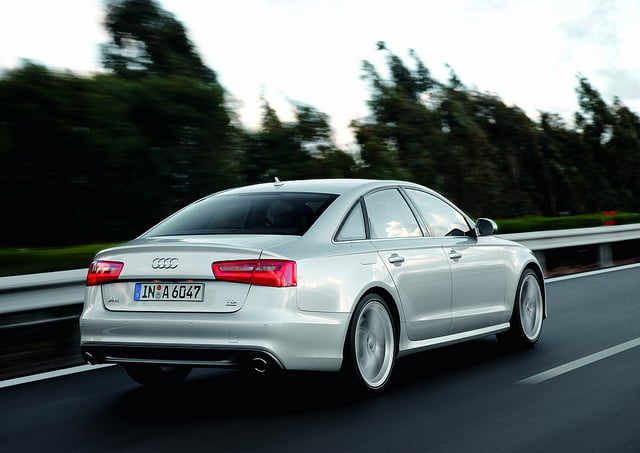 It's been a crazy month. Ups, downs, highs, lows, cheering, silence, debate.
Part of my passion for social media stems in the ability to explore, discover, take risks, and most of all, to learn from experiences and share them with others.
This is the part where I share my experiences.
"Progress" was the buzzword, and everyone was talking about it. What is progress anyway?
Movement, as toward a goal; advance
Development or growth
Steady improvement, as of a society or civilization
To advance; proceed
To advance toward a higher or better stage
I guess you could call this progress.
A DIRECT MESSAGE FROM @AUDI
Being chosen as a finalist in Audi's national #ProgressIs Twitter contest came as a big surprise for me.
Hawaii is often overlooked when it comes to the national spotlight. "Five-dollar-footlongs" are six dollars and "lower 48" is code for "forget it" here in the islands.
As the day went on, the other nine finalists were being announced, and I quickly started to examine my competition.
I had wondered why Audi chose me as a finalist and dug a little deeper into finalists' criteria from Audi's public contest rules:
45% – Relevance to the Theme of "Progress Is"
45% – creativity
10% – Influence of the Tweet on Twitter (i.e. follower base)
My tweet must have been pretty awesome. Some of the other finalists had over 50,000 Twitter followers and massive networks of support that would seem to be the demise of the person with the least clout (or klout if you wanna get technical).
Names like @ChrisHusong and @TechFrog rang bells as names I've seen before, and I quickly realized what I was up against.
I gathered my thoughts and began to formulate a plan. Now was the time to engage with my community in a way that I've never done before.
Along with a chance to win the grand prize of a trip to the Audi Driving Experience in Sonoma, Calif., Audi was also offering a $25,000 charity donation on behalf of the grand prize winner.
As a proud Audi owner, the thought of driving Audi's R8 super car was great, but the ability to give back to a charity really validated these efforts into something worth fighting for.
THOUGHTFUL MESSAGING AND STRATEGIC DELIVERY
Riding the coattails of a clever Super Bowl campaign, Audi would make history as the first company to advertise a Twitter hashtag during the major sporting event.
"#ProgressIs" was the question, and 10 contestants would compete in a nationwide race to engage their social networks to earn points through generating buzz for their efforts.
Points were awarded in a variety of different ways; each very concise and fairly simple:
Get Your Tweet on Twitter ReTweeted on Twitter: For each ReTweet of your original Tweet on Twitter made as described above, you will receive one point.
Get People to View Your TwitPic Photo(s): For each view of your picture(s) uploaded to Twitpic, you will receive two points. In addition, for each comment made to your Twitpic(s), you will receive one point. Limit one comment per Twitpic per person per day.
Get People to View Your YouTube Video(s): For each view of your video(s) uploaded to YouTube, you will receive three points. In addition, for each comment made to your YouTube video, you will receive one point. Limit one comment per YouTube video per person per day.
Write a Blog Post / Article: For each blog/article posted, you will receive ten points. In addition, for each comment made to your blog or article, you will receive one point. Limit one comment per blog post/article per person per day.
I quickly launched a website to outline my efforts and ways to help me score. My messaging was crafted, shortcut URLs were created and a strategy for deploying each piece began to fall into place. I had three days to prep.
The contest was underway at 7 p.m. Hawaii time that Sunday, and I began to blast my first round of tweets from the dinner table at Sam Choy's restaurant during a birthday celebration with my family.
The response was overwhelming. An outpouring of support rolled in from around the island. My entire Twitter stream was filled with calls to action with support for my unique luxury item; the #DeskDiary.
It came as no surprise that Hawaii's social media community would be there to support my efforts. When national recognition arrives on the island, movements are formed and communities come together with pride to support our hometown. Rainbows, Jasmine Trias and Spam musubi. It's what we do.
As day one came to an end, over 5,000 twitpic views were tallied, with hundreds of retweets and several pages of comments centered around the #ProgressIs #DeskDiary campaign.
A quick scan of the competition showed that Hawaii had the clear edge through a sheer volume of retweets and community engagement.
It wasn't enough.
Day one results were finally updated and standings showed that I was in second place. A Topsy.com search for each hashtag was done, and it was apparent that the current standings were dictated by highest number of twitpic views.
TWITPIC: A SLIGHT OVERSIGHT
A retweet is quantified by a singular Twitter account, simply repeating a tweet to the public stream. While easy to do, it took an actual person or account to do it, and with a network of only 4,500, it would take a whole lot of engagement to get people to repeat my messages on Twitter. Each retweet was only worth one point.
A twitpic view on the other hand was worth two points and was fairly effortless to gain. You don't need a large network of engaged followers to view your twitpic. A simple refresh of the page invoked a "hit count," thus gaining two points towards the final tally.
It didn't take a rocket scientist to see that this could be easily gamed. You'd either get a large network of people to click on the link or simply sit there and refresh the page. This didn't sit well with me or several others from the community. On day two, I decided to reach out to the contest organizers.
Concern for a little too much weight being put on twitpic views with no easy way to quantify that unique view. A response was sent by the contest administrators:
Dear Finalist,
Please note, it has been brought to our attention that Twitpic views may have been manipulated to increase page views. If evidence of this practice is discovered, you may be disqualified, in Sponsor's sole discretion.
– Contest Administrator
While this seemed to curb some of the excessive daily page view gains, I hoped that Audi would limit weight on twitpic views and judge by the quality of voice and engagement, but this didn't seem to be the case.
Day three came around and the story remained. This time I dropped to third place. Third most twitpic views.
Without an individual point tally or quantified justification by contest officials, it had to be assumed that the only way to win this contest was to gain the most twitpic views. And so it began.
The tone of the contest suddenly changed, and a frenzy to gain twitpic views over genuine engagement started to fester.
Messaging changed from "RT my message and spread the word" to include a direct link to twitpics in an effort to get the most bang for your buck.
Fair game — day four, I moved into first place and had the most twitpic views.
FINAL HOURS
Throughout the week, I made it a point to continue the actual social interaction, continuing retweets and thanking each and every person for their support. I did an hourly monitor of progress, leader board hashtag traction and twitpic view count comparison.
The other contestants were great with creative offerings of videos, blog posts and unique tactics to gain views and support. It was a close, fun race, but anticipation was growing for the contest to come to an end.
I garnered traditional media, including local television, to bring unique eyeballs to my efforts. But there was a clear shift in contestant mentality, and the buzz was most apparent during the final hours of the contest.
11:59 p.m. ET rolled around, and I ended up finishing with just under 99,500 twitpic views, about 9,000 views ahead of the second place contestant, equating to an 18,000-point deficit.
At the end of the week, I had just over 2,500 retweets according to Topsy.com — equating to 2,500 points, or a measly 1,250 twitpic views.
It took twice the amount of effort for a single retweet with half the amount of point weight. Twitpic views took a fraction of the effort for twice the amount of gain.
Whatever. I was glad this was over. I was consumed with the Audi #ProgressIs campaign. People were sick of me talking about it, and my family was taxed by the continual promotion to other family members and our effort to get the elderly to sign up for Twitter to retweet my message.
We sat in anticipation until midnight without any official word from Audi about who the winner was. Points were being tallied and the winner would be announced. We couldn't wait!
COUNTING THE OFFICIAL SCORE
What seemed to be a simple ongoing tally and page update turned into a weekend long ordeal of waiting for results to be counted. Having invested hours into creating new video content and engaging through comments, tweets and YouTube videos, there was a nice chunk of points being tallied towards the grand total. I still had hope.
A new week arrived and President's Day had passed. Word came down from Audi's social media agency head that an announcement would be made on Tuesday. The Audi website update came with a message that the final results wouldn't be updated until Friday, Feb. 25, one week after the contest ended.
I received a DM from Audi saying to expect contact the next day (Tuesday) with an announcement of my individual standing. Paperwork needed to be filled out and completed by all contestants, and that caused the delay. Totally understandable — I was ready for the verdict.
As promised, I was contacted and told that I took first prize in the contest (2nd place). I was eligible for was an event catered by a personal chef, a $2,500 value — too cool!
While it wasn't the grand prize, I immediately thought about the charities that would benefit from the $25,000 donation and how badly I wanted to be the person responsible for that gift.
Swallowing my pride, I started formulating plans for a tweet-up fundraising event and crafting an alternative plan for giving back.
Traditional media started calling and an interview was slated to announce our efforts as a community and the official score.
As Friday rolled around, the final standings were released and word quickly spread through the socials.
Many were asking for a quantified points tally, not only from an analytical standpoint, but to help substantiate how close the race was, how all of our efforts were being measured and to simply offer a transparent and open results announcement.
Being one of the first market efforts to utilize social media in an out-of-the-box way to promote traditional business, this effort could have fostered great conversation and support for all parties and the over-arching goals of Audi as an organization and key goals for the #ProgressIs campaign.
Instead, the tally process came across feeling incomplete, and the weekend delay without attribution made people question the points system. It happens — which is why it's important to be consistent and immediately address any looming concerns.
KEY TAKEAWAYS
For some crazy reason, coming in second in a national social media contest didn't feel super awesome. As happy as I am for all contestants to spread the word and be part of a fun and charitable effort, I think it could have been handled differently, not because we didn't win first place, but because I felt that the company I invested so much time in could have handled the contest so much better. With Audi's integrity and all that it stands for as a brand, I expected more care in addressing even the most unreasonable request with some kind of response.
As a social media professional, our values are hinged on transparency and openness in an effort to gain the trust and confidence of our networks. There are great lessons to be learned from this experience, and it will continue to be a case study of a pioneering technology and ways to make ourselves better communicators in the future.
One of Audi's social media agency representatives finally reached out via DM and sent a message to one of my supporters from a personal account. It appears to be the only response Audi will be giving:
Hi, I appreciate your passion, & @johngarcia did a great job, but @audi is not obliged to release scores & doesn't plan to.
While I'm grateful to Audi for the opportunity to learn and grow from this experience, and for the awesome second place prize that will be used to further evangelize the message of progress, it saddens me that due to lack of reciprocal communication, a few of my respected industry colleagues can't fully support an un-quantified result and any of my future efforts dealing with this amazing victory not only for myself, but for Hawaii's social media community.
As much as I would love to further discuss this campaign, I feel that enough has been said and it's time to move on from this experience. If you'd like to give me your thoughts, please feel free to e-mail me directly at john@nonstophonolulu.com and I would be happy chat directly.
Stay tuned for details on how I plan to use my second place prize to give back to the community and thank everyone who supported my efforts. Mahalo!