Dean and DeLuca Waikiki improves luxe happy hour, adds daily brunch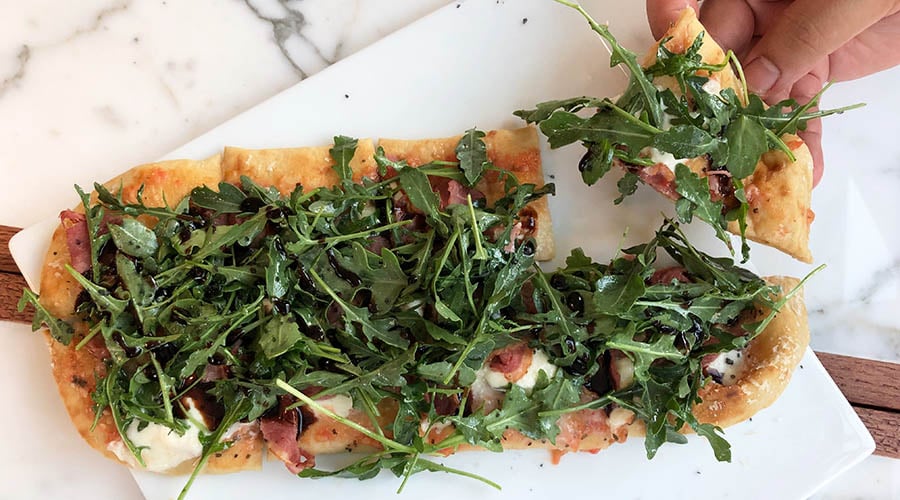 I first visited Dean & DeLuca at The Ritz-Carlton Residences Waikiki with Frolic editor Mari Taketa to check out the happy hour scene. At the time, D&D's second-floor wine bar was a hidden gem, proof that an oasis in Waikiki does exist. The calm, upscale ambiance paired with a bargain of a happy hour was appealing on its own.
Eater reported this summer that the New York-based food emporium was closing stores nationwide. I was a little worried, but I was comforted to learn Dean & DeLuca Hawaii is independently owned and operated by Yohei Takahashi. It's not going anywhere from what I can tell.
That's good news because the menu recently received an overhaul with an infusion of local ingredients during happy hour and a daily brunch service was added.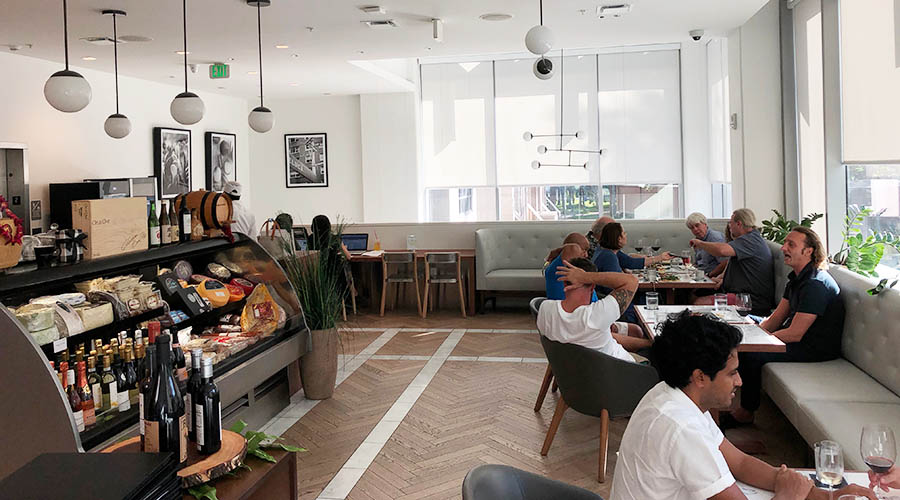 Brunch happens from 10 a.m. to 2 p.m. and luckily, the valet-only parking deal remains the same as happy hour — it's free with validation for three hours when you dine in.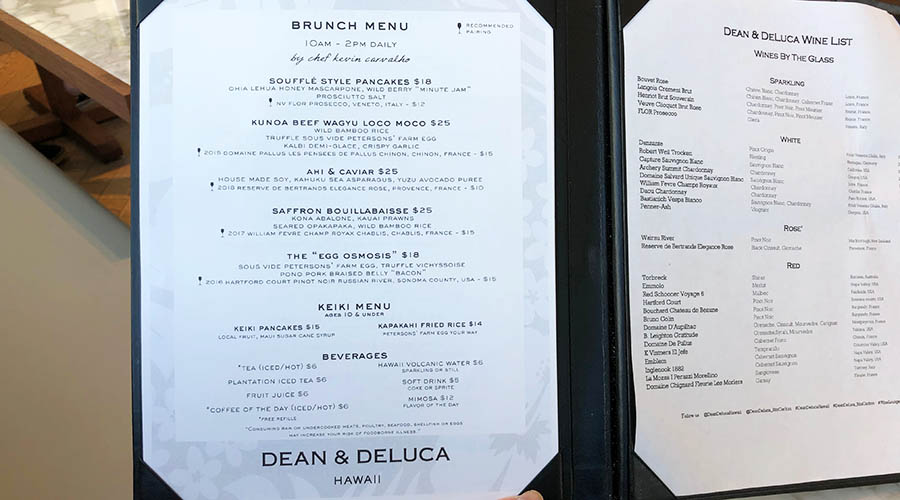 The menu is seasonal with changes anticipated every three to six months. You won't find eggs Benedict, French toast or even continental breakfast staples for that matter. The five entrees, priced either $18 or $25, are a rather luxe affair with pops of caviar, truffle and wagyu mentioned throughout. Wine pairings are highly suggested under each entree and bottomless pineapple mimosas can be had for $20, a better deal than a single $12 mimosa.
During our hosted meal, we order the Kunoa beef wagyu loco moco ($25), one of the most popular dishes thus far, and the saffron bouillabaisse soup ($25).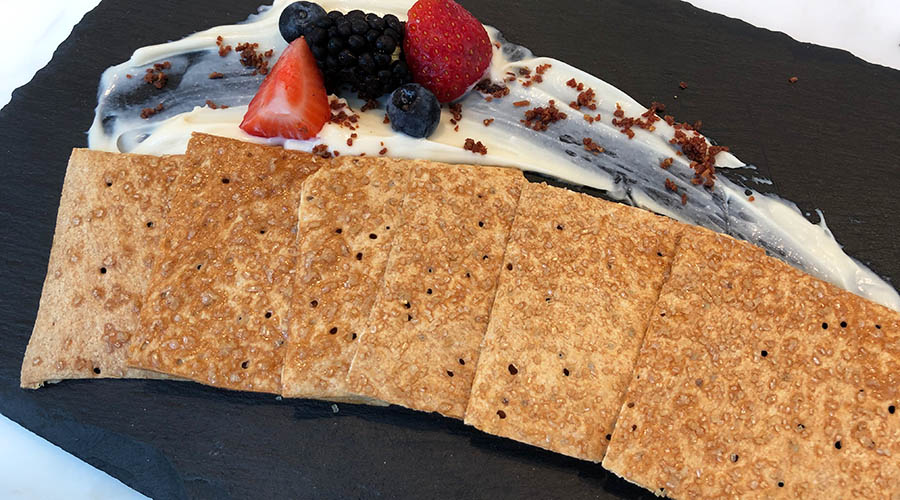 Our meal begins with a complimentary platter of mango lavosh, berries and mascarpone cheese spread. The lavosh flat bread has a subtle flavor but the mascarpone is a game-changer, delivering a sweetness while remaining light. I'd want this over a traditional bread service any day.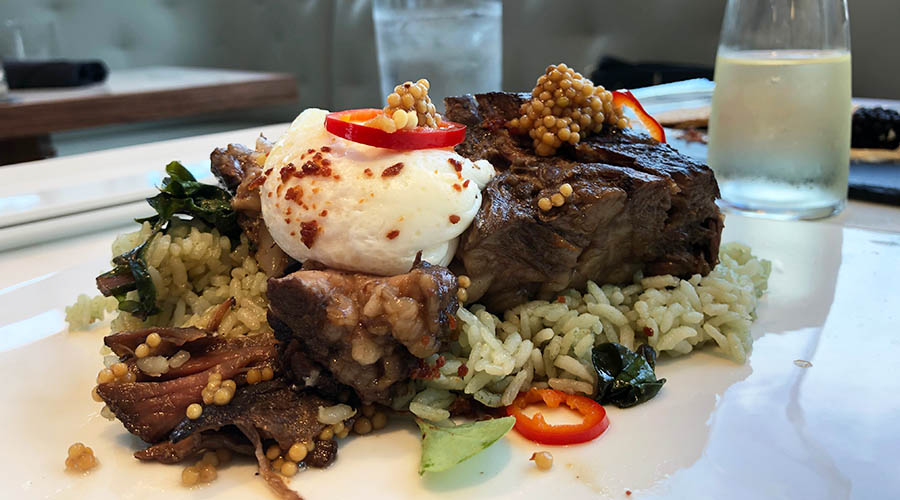 The loco moco boasts a balance of sweet and savory flavors. There's a generous portion of fork-tender Kunoa beef with a kalbi demi-glace that makes for a sweeter approach than your traditional brown gravy. The honey mustard seeds further add a nice texture to the dish. It's served with bamboo rice which is stickier with a risotto-like quality. In all, I'm a big fan.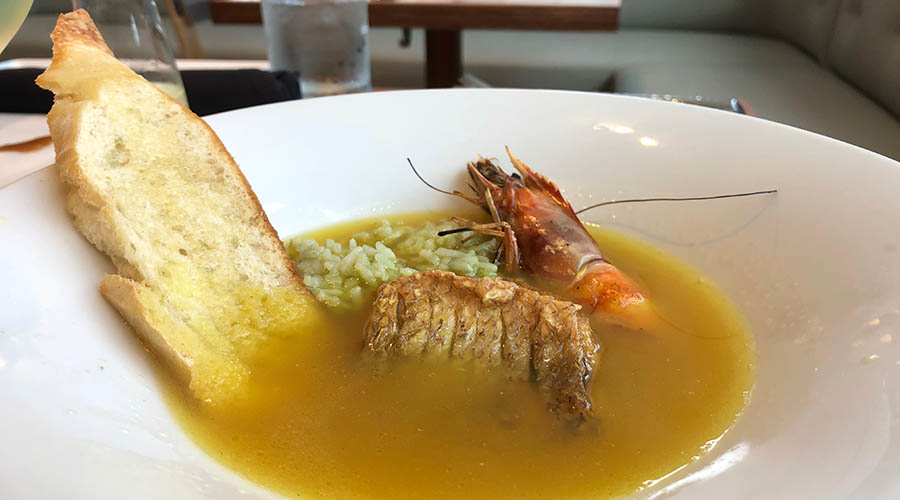 Bouillabaisse is a traditional French soup comprising of a variety of seafood in a stock. Dean & DeLuca's take is all about presentation: Made with Kona abalone, Kauai prawns and seared opakapaka that all rest on a bed of wild bamboo rice, the warm broth is then poured over tableside. Executive chef Kevin Carvalho is an avid fisherman and caught the menpachi and aweoweo used to make the aromatic seafood stock. He also uses a hot pohaku stone to cook the fish – a nod to the traditional style of Hawaiian cooking.
The savory broth is comforting and delicious; I let the crostini soak up all of its aromatic flavors. This light entree delivers in flavor but won't leave you feeling like you ate an ocean of fish.
While D&D won't be my new go-to brunch destination, it makes the perfect place for a relaxing, upscale brunch in a Waikiki.
If I had to choose between brunch and happy hour in the loft, I'm going for the latter. It's been a year since our initial post about happy hour and I was curious to see if it would be crowded. Thankfully it is not — I had no trouble finding a table for two during my most recent happy hour experience.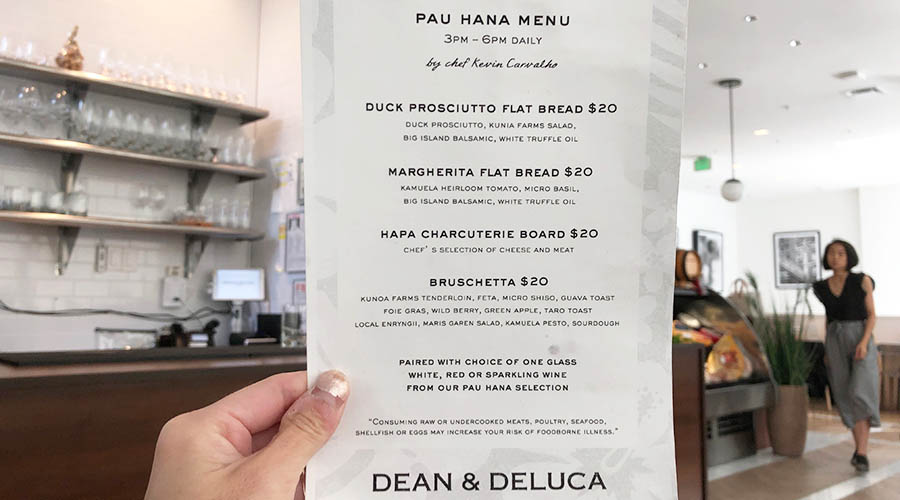 Prices have increased $5 across the board since publishing our $15 happy hour post over a year ago. It's still reasonable for what you get considering you're at The Ritz.
Choose from four dishes paired with a glass of white, red or sparkling wine for $20. They're $20 each on the full-price dinner menu so when it's happy hour from 3 to 6 p.m., you effectively get a $15 glass of wine for free with your entree. The wines included in the happy hour deal are those that cost $15 or less.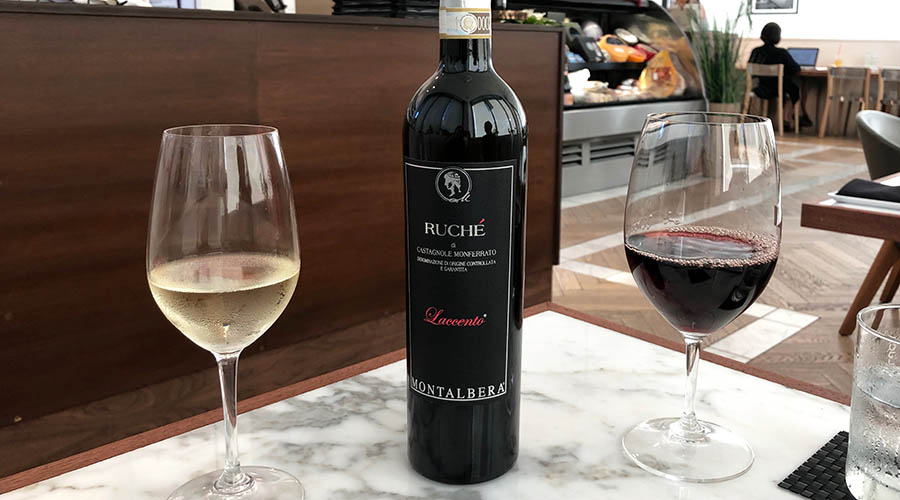 We order the duck prosciutto flatbread and hapa charcuterie board off the happy hour menu, paired with glasses of white and red wine, respectively.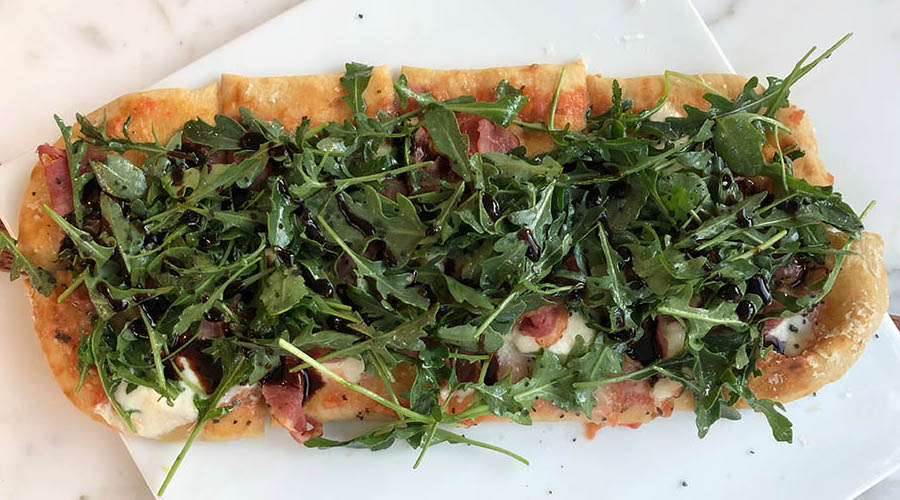 Ohmahgawd is all I can say after my first bite. The flatbread comes with eight pieces and I demolish seven. The prosciutto is thin, salty and savory and I love it, relishing the notes of truffle and balsamic in every bite. There's a generous amount of arugula on top — probably enough for an entire side salad.
Days after, this flatbread is still on my mind, and I've recommended it to anyone I know who's headed to D&D.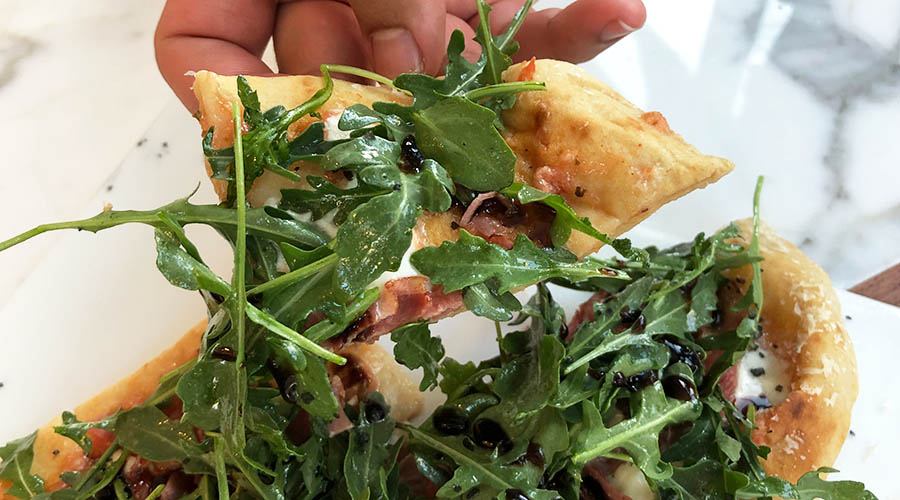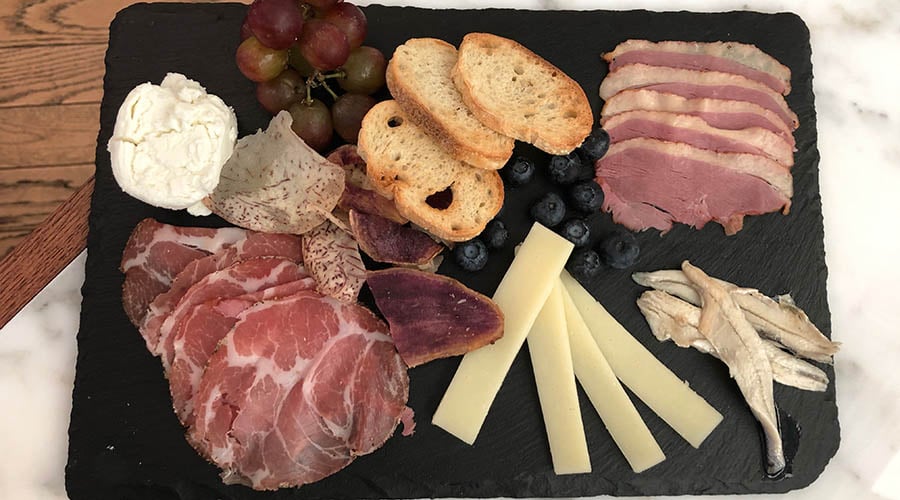 The charcuterie board changes daily and features the chef's selection. Even if you order one board after another, it will have a different assortment of meats and cheese. Ours has prosciutto, goat cheese, parmesan and anchovies, but yours will probably differ. The $20 board is slightly bigger than its $15 predecessor with an additional serving of meats, cheese and fruits.
Note: The lounge menu has a $40 charcuterie board that's double the size and designed to feed five people, which explains the higher price point. Next time, I'm bringing four more friends to test it out.
Because it's Friday night and we feel like treating ourselves, it's a toss-up between the smoked salmon sashimi ($23) and the new Kunoa bone marrow with poke and caviar ($30), which we end up ordering.
I rarely have bone marrow so I don't really know what to expect, but this is probably the most luxurious version I've seen despite its diminutive size. I like the flavors from the pesto and the added texture from the caviar. The coarse salt adds more grit than I was expecting so use it sparingly. The bone marrow is normally served with crostini toasts but we substitute them for taro chips to make it a lighter dish.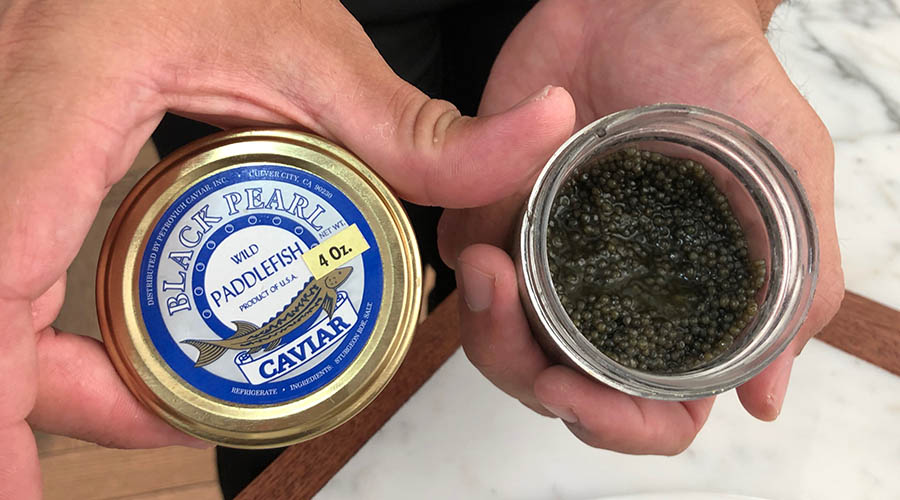 Although gorgeous and fun to eat, I wouldn't order it again considering the portion-to-price point factor. For all of the bone marrow's high-end appeal, it doesn't hold a candle to that duck prosciutto flatbread, which I'm still thinking about.
Dean & DeLuca
The Ritz-Carlton Residences, Waikiki Beach
383 Kalaimoku St.
Waikiki
729-9720
The artisan loft, daily 3-10 p.m., happy hour 3-6 p.m.
Brunch, daily 10 a.m.-2 p.m.
Validated parking for three hours