Brunch spot Bogart's Cafe is doing Italian-style dinners
Think classic pastas, meaty entrees and mouthwatering desserts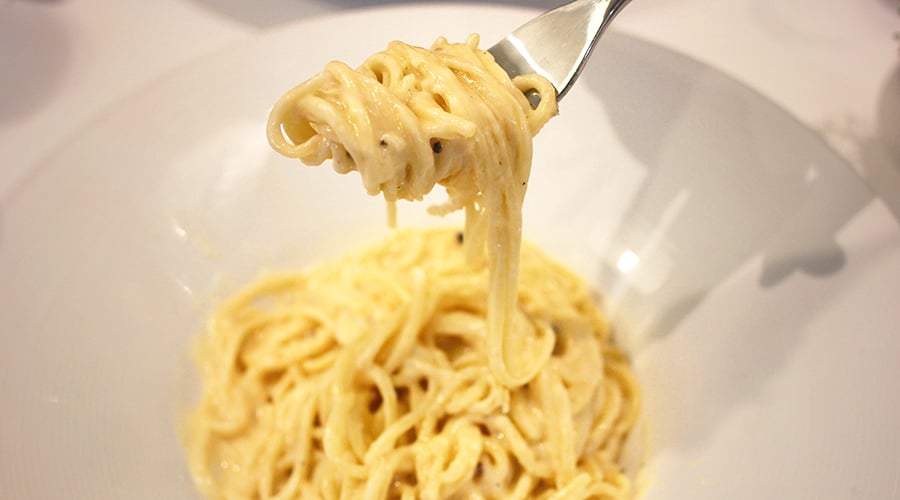 Bogart's Café is known for breakfast and brunch, so I was intrigued when I found out the Monsarrat Avenue eatery has started serving dinner. While the daytime menu is full of brunch faves like pancakes, breakfast bagels, acai bowls, fried rice and omelets, dinner goes in a completely different direction. It's Italian-themed, an homage to Bogart's owner Maria Barnette's time living in Florence.
To start with, white, red and sparkling wines are available by the glass or bottle, but the Waikiki Sunrise cocktail has been a customer favorite. It's made with craft gin, Prosecco, fresh lemon and saffron syrup, plus Bogart's special spice dust.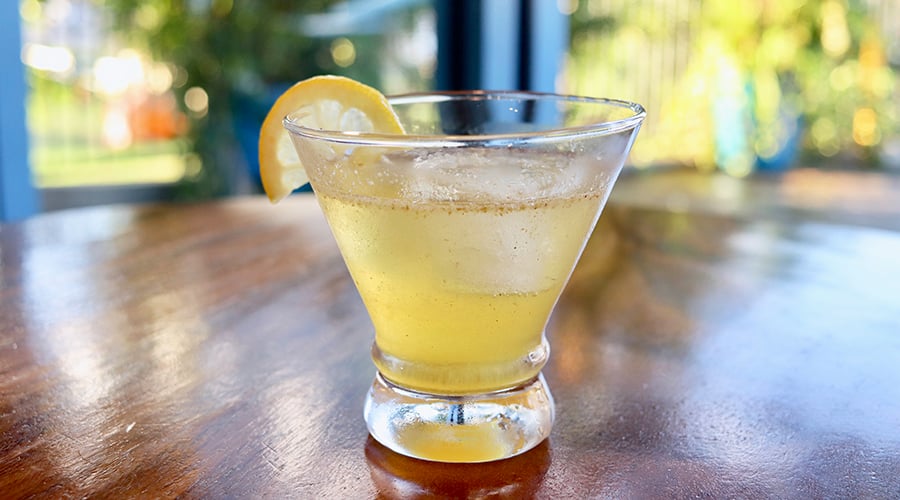 The food menu, while not super extensive, has a good variety of appetizers, entrees and desserts. I went twice — once for a hosted media event and once with a friend — to taste as much as I could.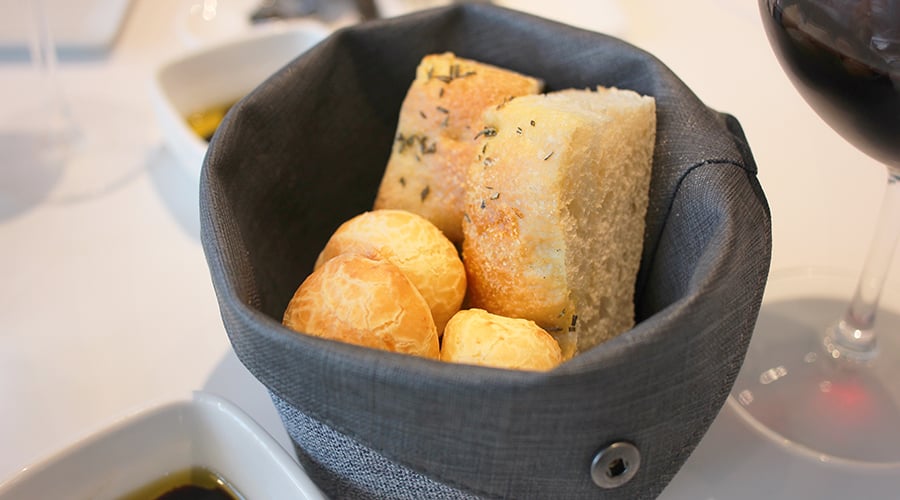 First things first: Complimentary bread service. The housemade rosemary focaccia is divine and the chewy, bouncy parmesan balls are irresistible. They're made with tapioca flour and are reminiscent of the Brazilian cheese bread pao de queijo. You won't be able to stop at just one.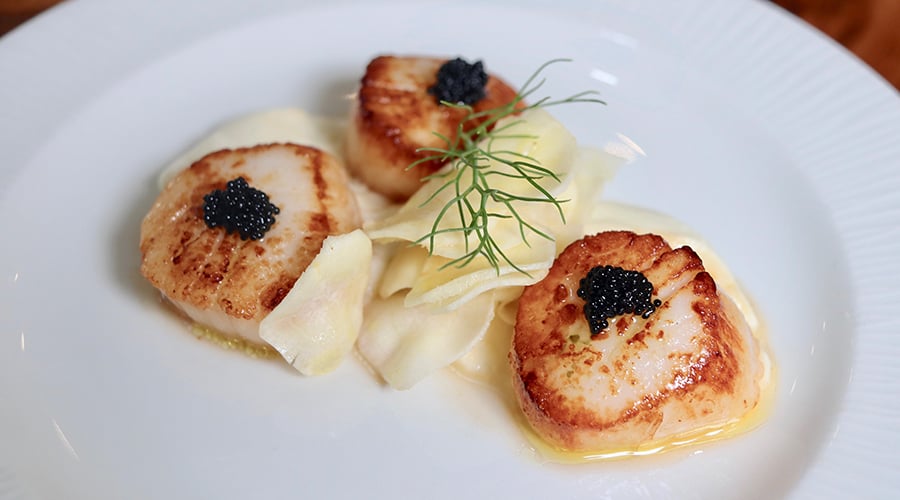 I love scallops and these are a great sharable appetizer. They're bathed in white truffle oil atop cauliflower puree and are topped with black tobiko. The $16 price tag for three pieces is a little steep, but seafood fans will appreciate how juicy and flavorful these are.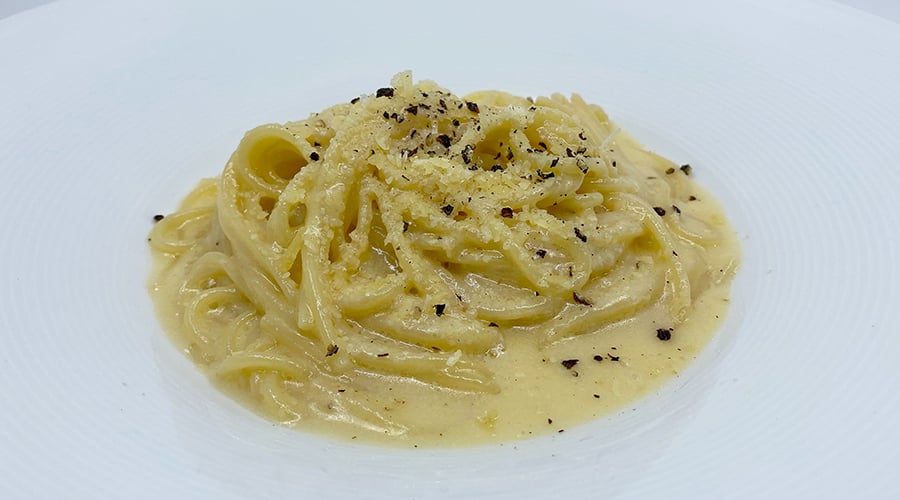 Cheese lovers, take note: Get the cacio e pepe. This is Bogart's signature dish, prepared with fresh pepper and cheese from the Dolomite region in northeastern Italy. Barnette brings the cheese back from Italy every time she goes to visit. The dish is indulgent and superbly cheesy. As much as I love cheese, I can't finish this in one sitting.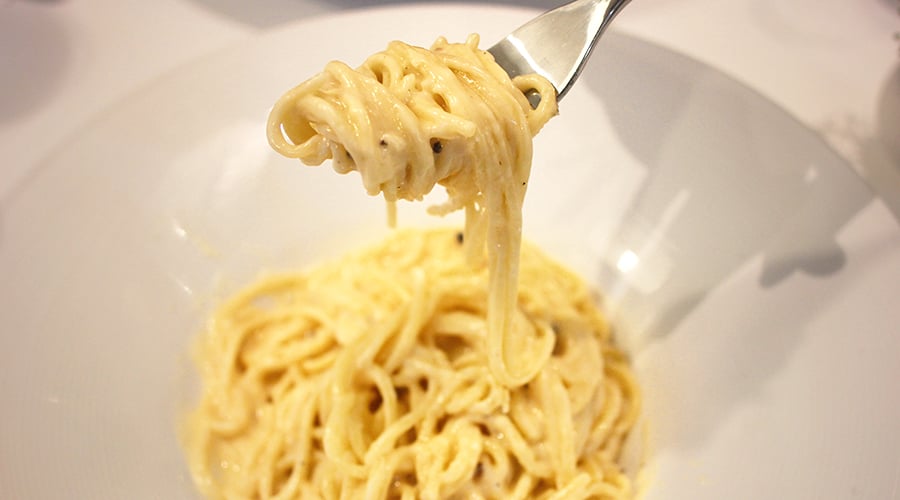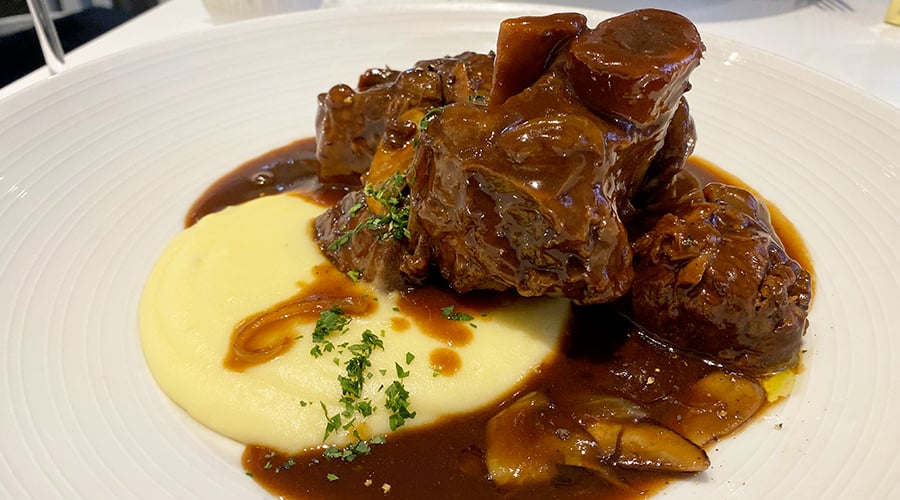 Braised osso bucco is currently the priciest entrée on Bogart's dinner menu, but it'll be modified in coming weeks to feature veal cheeks, the original intent. Barnette made the adjustment when veal proved hard to come by. I order the osso bucco on my second visit; we get the veal cheeks at the media event. Both are fall-off-the-bone delicious and the slightly sweet bordelaise sauce is rich and flavorful. I wish there were more fluffy mashed potatoes so I could mop up all that sauce. This is pricey but worth it if you feel like treating yourself.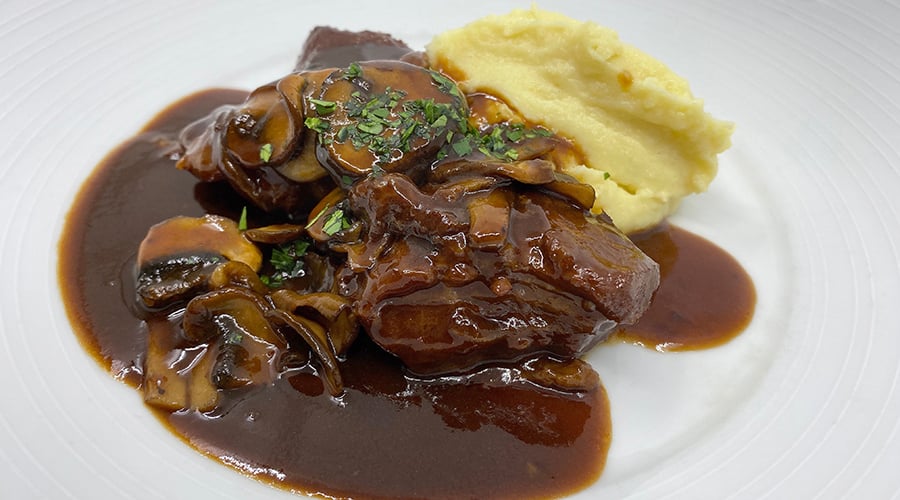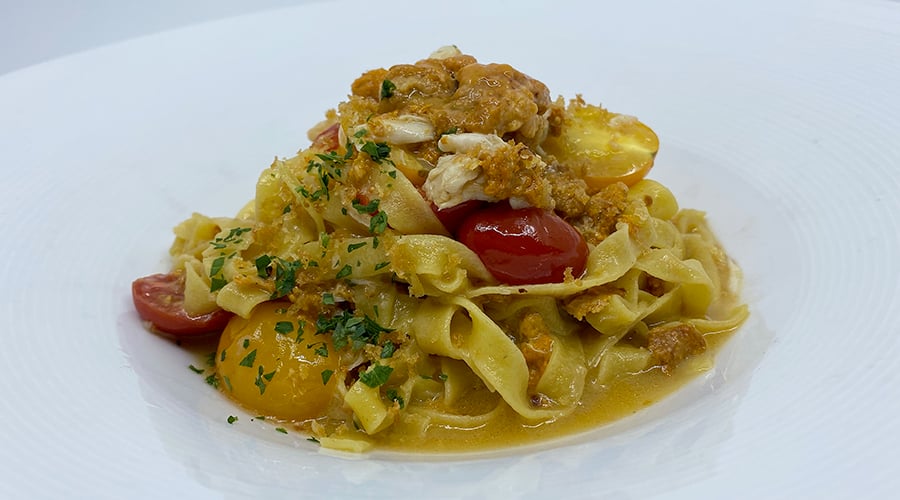 The fresh uni tagliatelle ($25) is a good option if you're looking for something different or if you love uni. It features, slightly al dente housemade tagliatelle, sea urchin and crab and tastes subtly of the ocean.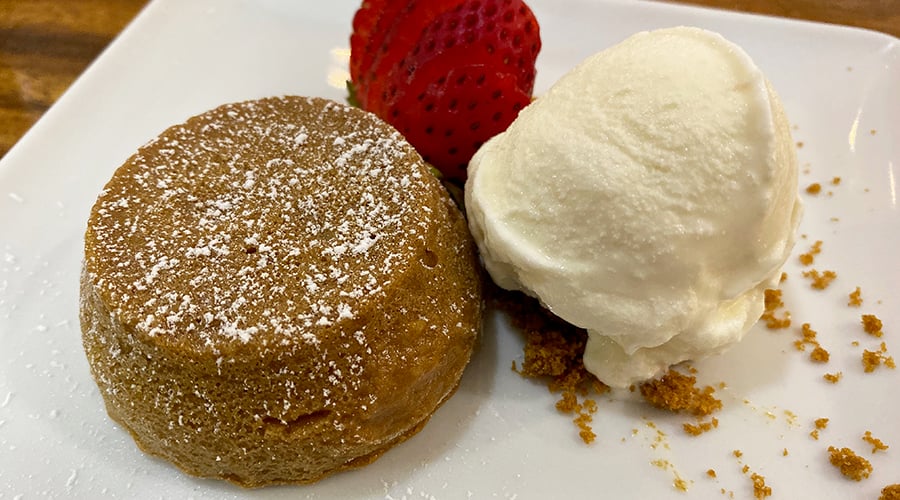 No Italian dinner is complete without dessert, and the caramel mousse cake, profiteroles, coconut panna cotta and dulce de leche lava cake are all tempting. If you're going for something with wow factor, get the lava cake. It comes oozing with caramel and a petite scoop of vanilla bean ice cream on the side. The photo shows the individual portion at the media event, but the regular-sized cake isn't much bigger. I wish I had photographed the oozing "molten" caramel — it's the star of the show.
Currently Bogart's is only open for dinner Wednesday through Sunday from 5:30 to 9 p.m. The restaurant plans to eventually serve dinner every day.
Bogart's Café
3045 Monsarrat Ave.
Diamond Head
739-0999
Dinner Wed-Sun 5:30-9 p.m.