Boba Map: New Bubble Tea Places Around Honolulu
Three new places to put on your bubble tea radar.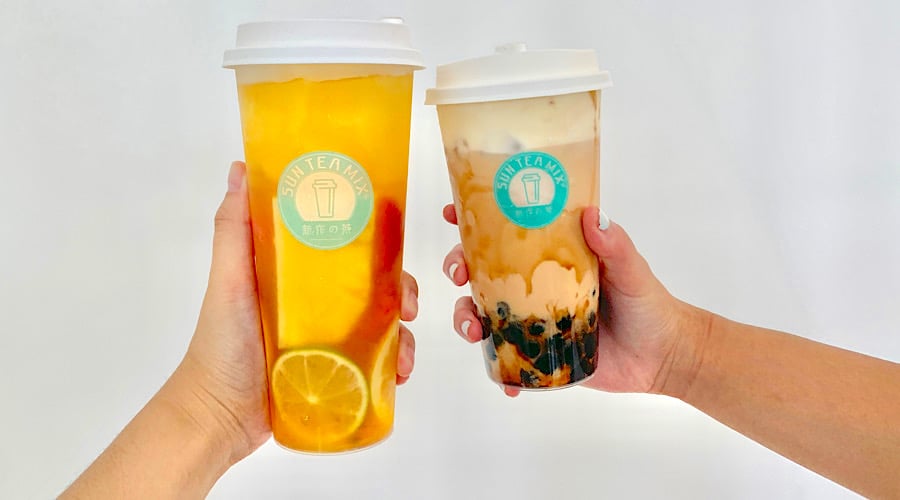 Yes, O'ahu, our boba map is still growing. At least three more bubble tea shops have popped up on our radar—you'll find the details at the top of our boba list below the map.
Sun Tea Mix
The signature drink at this Kaka'ako café is also my favorite: Sun Tea Mix's brown sugar boba milk with cheese foam ($6.25) tastes like a brown sugar boba cheesecake. Fruit milk teas in the $6 range also get buzz, smoothie flavors include grapefruit and peach ($6.50), and the souffle pancakes, ranging from $8.99 and $9.99, are all over my Instagram feed. The wait for the crème brûlèe soufflé pancakes is about 15-20 minutes, but worth it. The pancakes are extremely fluffy and airy, and the salty-sweet sauce seals the deal. Bonus points for the café's bright, all-white decor that lights up your TikToks and Instagram photos. —Taylor Nakaoka
400 Keawe St., #107, Kaka'ako, (808) 219-5749, @sunteamix808
---
Summer Café Hawai'i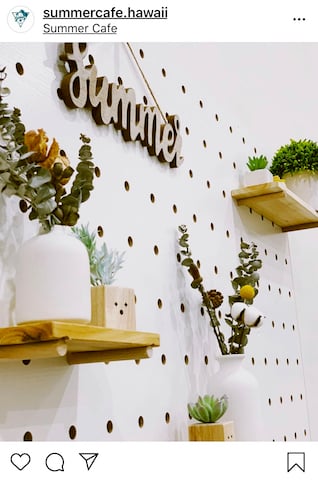 Décor like tiny vases filled with succulents on the wall make Summer Café adorable, as do cut flowers you can buy. The best-seller at this Kapahulu spot near Leonard's Bakery is the signature Thai mango-coconut milk limited ($5.95). Seasonal Boom Boom teas come with fresh fruit like mango and black grape ($5.95), and add-on toppings include boba, grass jelly, lychee and cheese foam for 75 cents and brulee cheese foam for $1. There are coffee drinks and desserts; milkshakes, taro ball desserts and a limited-edition Hong Kong milk tea are coming soon. —TN
909 Kapahulu Ave., Suite 4, Kapahulu, (808) 888-1088, @summercafe.hawaii
---
Heeretea Hawai'i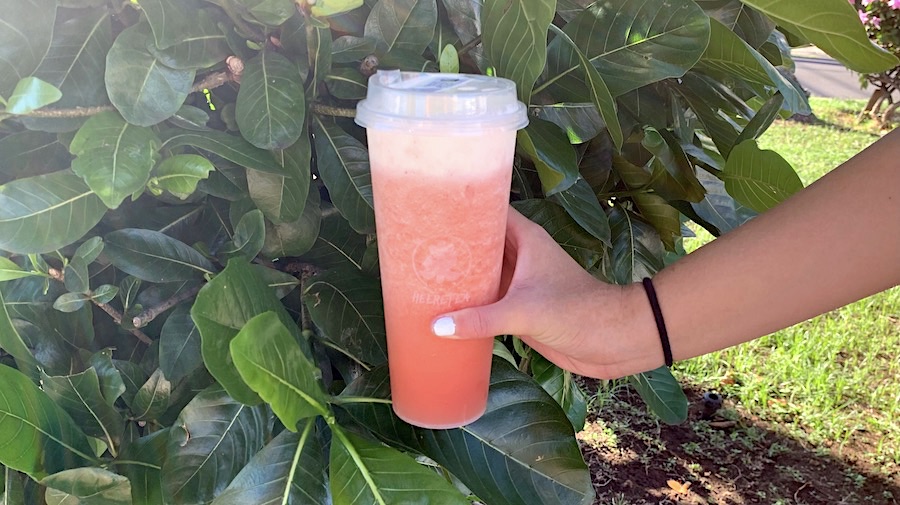 Known for its variety of cheese fruit teas (which are only available in large sizes), Heeretea Hawai'i also has milk teas ($3-$4) and specialties like Purple Devil milk tea and an avocado rice yogurt drink for $5 to $6. Cheese watermelon tea (pictured, $6.25) sounds weird, but tastes exactly like a juicy watermelon; the cheese foam complements the flavor with a sweet and salty balance. Parking at this Kalihi shop is limited, so come early, and be advised that the stalls are small. —TN
1810 N. King St., Kalihi, (808) 888-8066, @heereteahawaii
---
Cowcow's Tea
The newest shop to open in town has brown sugar boba and milk teas galore—but it's their line of drinkable yogurt with chewy purple rice that's drawing a (socially distant) crowd. The smooth yogurt drink comes in plain, banana, matcha, taro, seasonal mango and other flavors with pieces of blended fruit. It's creamy, tart and completely different from everyday boba. Cowcow's claims to be the first shop in Hawai'i to offer purple rice as a topping and we have to say it's probably an acquired taste—not quite as sweet as regular tapioca pearls but healthier if you want something to chew on without the extra calories. —Erika Huang
 3620 Waialae Ave., Kaimukī, (808) 888-0708, @cowcowstea
---
Momo Tea
Momo Tea used to be across Pālama Supermarket on Makaloa Street. Maybe it was the scarce parking, but they quietly shut down and reopened on Ward Avenue with much more parking and some new menu items. Fruit tea, loaded with fresh fruit, comes in a square cup with a fork attached. Smoothies, milk tea and other fresh teas are also sold here. —EH
320 Ward Ave., #116, Kaka'ako, (808) 492-1117, @momoteahawaii
---
SEE ALSO: Our Go-To: Milk Tea
---
It's Tea
It's Tea is a tiny shop run by a husband-and-wife team that is super knowledgeable about their tea. There's a wide variety, some of which can be made into milk tea. Their iced tea with flavorings complement their pure teas well. Brown sugar boba milk, which features no tea, is a best-seller. It's street parking only, but worth it. —EH
435 Kamake'e St., #102, Kaka'ako, (808) 469-9159, @itsteahawaii
---
Top Tea + Espresso
Top Tea + Espresso used to be the beloved Friend Cafe on Kapiolani Boulevard. Now in Liliha Square near Times Supermarket, it's run by the same people but with a new name that gives a better idea of what they sell. Their bubble tea comes with various toppings and there's a reusable plastic milk carton-shaped drink cup that you can buy and bring back for a small discount on your next order. There's also gelato and a small selection of tiramisu and other cakes. —EH
1425 Liliha St., Ste #10, Liliha, (808) 524-3888, @topteahawaii
---
SEE ALSO: Boba Lovers Can Have Their Cake and Eat It Too
---
Cloud Nine Cafe
Known for their soufflé pancakes, Cloud Nine offers a Taiwanese-inspired menu of food and teas including their signature milk teas. The caffeine-averse can get blended fruit smoothies. Located in Market City between the University of Hawai'i and Chaminade University, this is a student-friendly spot. —EH
2919 Kapiolani Blvd., Kapahulu, (808) 739-9988, @cloud9cafe_hi
---
Fortune Tea
Fortune Tea popped up with their new "cloudy" and "yoyo" (yogurt) smoothies and I'm tempted to grab all of them. They have a cheese cap and are known for their fruit teas and the cute scratch-off fortunes stuck to the outside of your cup. The shop is near Pali Long Drugs and Safeway, at Pali Highway and Kukui Street in the same building as Asato Family Shop. If you need more reason to go, they also have savory and sweet breads and cakes. —EH
1302 Pali Hwy., Downtown, (808) 5728-0170, @fortunetea808
---
SEE ALSO: Market City's New Taiwanese Café Has Fluffy Soufflé Pancakes
---
Rabbit Rabbit Tea Hawai'i
This Alice in Wonderland-themed cafe in 'Aiea is cute and whimsical. With drinks like the Alice in Wonderland mojito and cloud smoothies, this place brings cutesy to a whole new level. A mural on one wall is—what else?—totally cute and perfect for your Instagram. —EH
99-115 'Aiea Heights Dr., Suite 250, 'Aiea, (808) 488-8811, rabbitrabbitteahi.com