Boba lovers can have their cake and eat it too
At Miss Chen's Cake, Asia's latest bubble drink craze arrives in cake form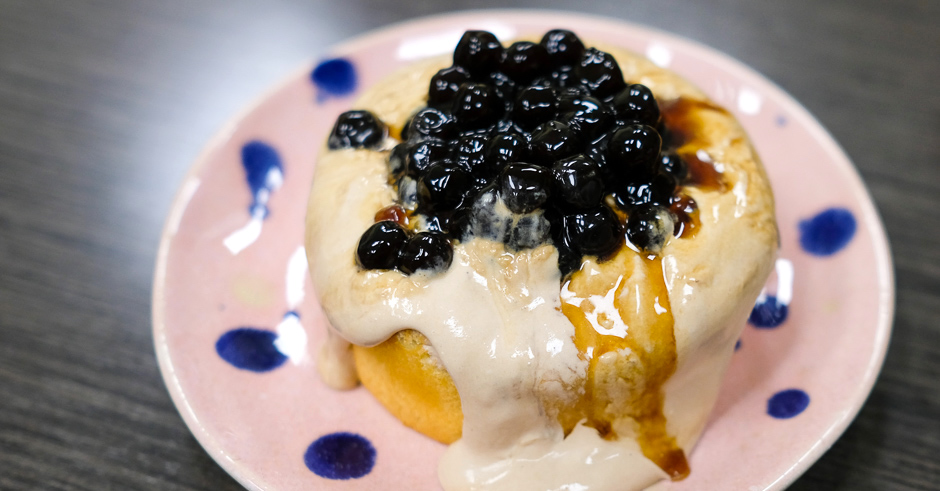 I spend almost every waking minute on Instagram. It's so bad, I have a warning on my phone that saves me from getting sucked into the endless scroll. I hate to admit being that engrossed but it's my job, so it's OK, right?
One of the benefits of consuming so much content is that I discover new foodie finds on the daily. But whether it's pure food porn or a seductive caption that draws me in, it's actually rare that I'll drop what I'm doing to obtain what I see. Well, that rare occasion happened when I refreshed my feed and one of Miss Chen's Cake creations stopped me in my tracks.
The brown sugar boba lava cake ($15) is Miss Chen's take on the brown sugar milk boba drink that's having a moment in Asia. People queue for hours for a simple drink of tapioca pearls steeped in smokey brown sugar caramel and icy cold milk. The creation is credited to Tiger Sugar, a Taiwanese boba chain named for the streaks of brown sugar that coat their cups' walls like a tiger's stripes, and it is very worthy of adding to your Instagram feed. The craze has swept through Asia like a typhoon and finally it has reached our shores of Hawaii, although not quite with the same crowd-forming fervor.
The love child of brown sugar boba and moist pound cake is perhaps one of the best dessert mashups of all time. The round of buttery cake is set with a cellophane liner and topped with a luscious black milk tea creme – if you're staying in to eat, they'll top it with warm brown sugar boba. If you're taking it to go, they'll pack the boba separately so you can top it when you're ready to devour it. Release the liner and watch as the milk tea cream oozes down the sides for the money shot. Swirl the boba around to achieve the tiger striping and dig in.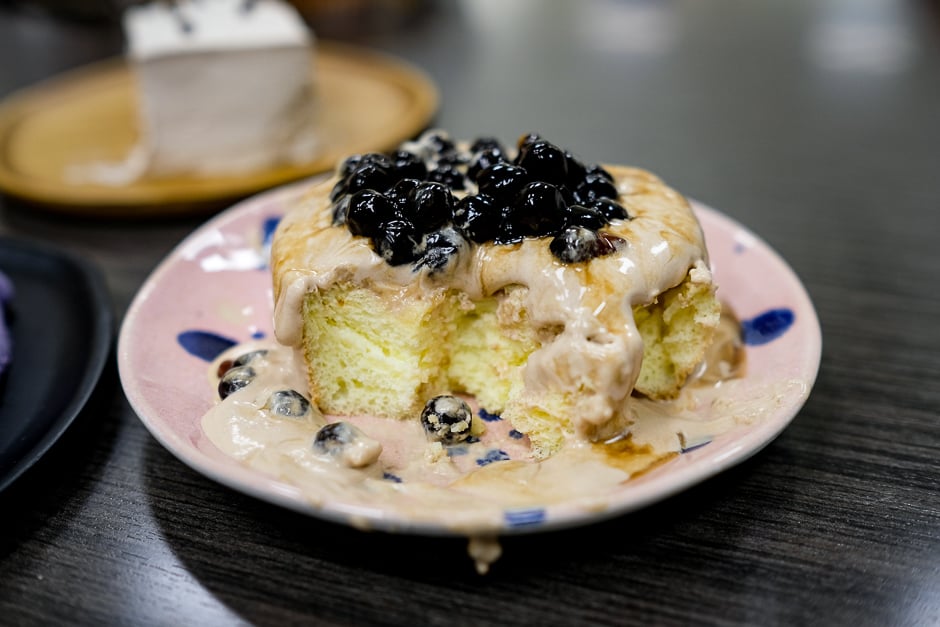 Despite being predominantly flavored with sugar, this cake is only mildly sweet. The roasty caramelized brown sugar syrup is deep in flavor and plays nicely with the textures of the chewy tapioca pearls and fluffy milk tea cream. The cake itself isn't flavored heavily but serves more as a vessel for the toppings.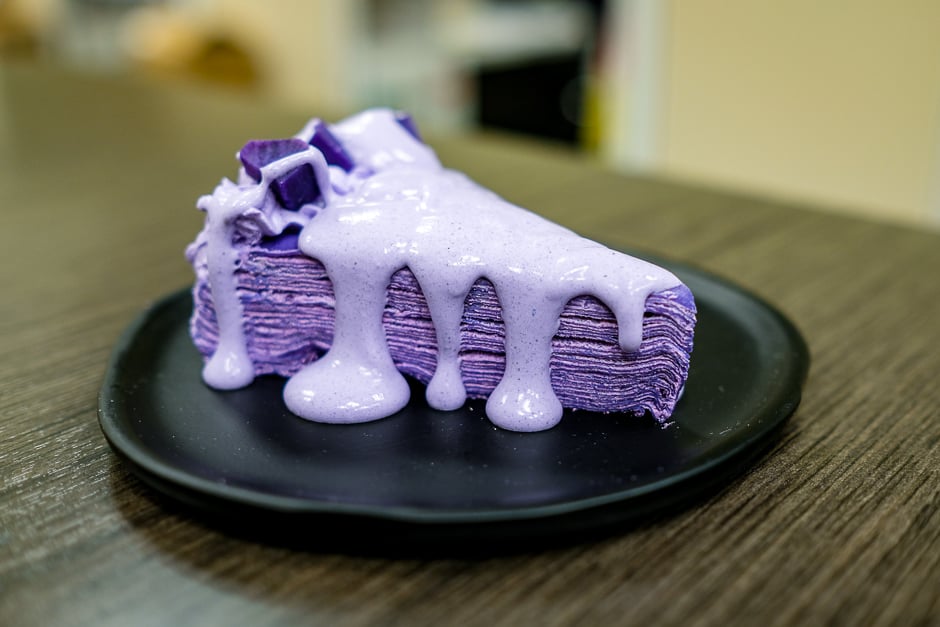 Miss Chen's Cake started as a referral-only bakery business on WeChat and eventually gained enough momentum to open a storefront at the 808 Center in April. Miss Chen's specialty is custom theme cakes with whimsical and kawaii details, but they've become known for their rainbow of mille crepe cakes that look as if they were ripped from the pages of a Dr. Seuss book. Durian, as co-owner Jai Cheung (Miss Chen's hubby) informed me, is their most popular flavor alongside ube, with its vivid violet hue and an extra helping of lovely sweet purple yam cream to pour on top.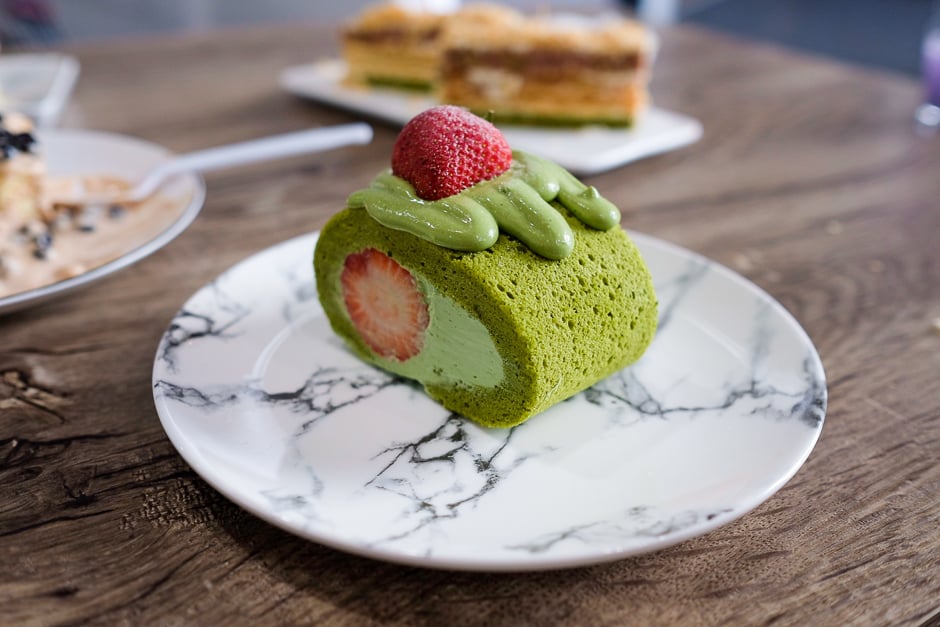 Both cakes were made for Instagram but they taste just as luscious and heavenly as they look.
Miss Chen's Cake
808 Center, next to parking driveway
808 Sheridan St.
Keeaumoku
Daily 11 a.m. – 10 p.m.