Best of HONOLULU Family 2018: Play
Our readers' and editors' 10 picks for the best places to play.
Best Annual-Pass Value
Readers' Pick
Wet'n'Wild Hawai'i
The smiles say it all. More than 350,000 people stop to slip, slide and splash at this water park every year. Now it's easier to pay and find a place to park your gear. In 2018, Wet'n'Wild started a payment schedule for Season Passes, so you can play right away while paying in installments, and an option to reserve four chairs and an umbrella as a home base on crowded days.
400 Farrington Highway, Kapolei, (808) 674-9283, wetnwildhawaii.com
Best Garden Playground
Editors' Pick
Keiki and Plow
Living in Hawai'i doesn't always leave a lot of room for large gardens or, in the case of downtown dwellers, backyards. Keiki and Plow opened just about a year ago, but already the family-owned organic farm has become a favorite stop for our team. Kids can pick crops from kale and carrots to sunflowers. But, that's only if you can pry them out of the play area with its rustic kitchen, swings, pirate ship and chickens that lay organic eggs nearby.
587 Pākalā St., (808) 208-2740.
---
See Also: 🌱 We Tried It: Keiki and Plow
---
Best Cool After-Closing Tour
Editors' Pick
Twilight Tours at the Honolulu Zoo
Eliminate the crowds and avoid the heat at this after-hours tour at sunset. The zoo relaunched its Twilight Tours last year and our editors have enjoyed seeing animals that are normally snoozing during the day up and photo ready. The guides were fun and always up for questions from curious kids, and we appreciated the cooler temperatures. Do note that you will have to stay with the group, and if your kids' favorite part of the park is the playground, sorry, that's not part of the tour.
151 Kapahulu Ave., (808) 926-3191 ext. 114, honoluluzoo.org/twilight-tours
---
See Also: 🎉 Best of HONOLULU Family 2018: Party
---
Best Bowling Alley
Readers' Pick
'Aiea Bowl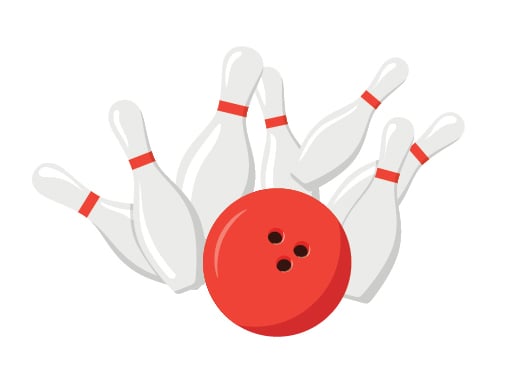 Sure, there is bumper bowling and the ever-popular glowing cosmic bowling, but we're betting the food has helped put this more-than- 50-year-old spot on our list. 'Aiea Bowl is home to The Alley, which offers a full menu ranging from its award-winning Tasty Chicken and Furikake 'Ahi to salmon salads and oxtail soup. After you go 10 frames, don't split without a slice of lemon crunch cake.
99-115 'Aiea Heights Drive, 'Aiea, (808) 488-6854
Best Place to Go on a Rainy Day
Readers' Pick
Hawai'i Children's Discovery Center
With three levels of hands-on fun all under one roof, it's no wonder that this perpetual kid-favorite spot is our parents' pick for rainy days. Kids can work on a car, play on stage with sound effects, deliver the mail, serve up imaginary dishes and more on the first floor; blow giant bubbles and board an airplane for takeoff on the second floor; and, starting in early May, explore new cultures in a fun village of homes from around the world in the renovated "Our Rainbow World" gallery on the third floor.
---
See Also: 🌈 We Tried It: New "Your Rainbow World" Gallery at the Hawai'i Children's Discovery Center
---
Rest of the Best
Best Amusement Center
Readers' Pick
Dave & Buster's
1030 Auahi St., (808) 589-2215, daveandbusters.com/honolulu
Best Family-Affordable Getaway
Readers' Pick
Hilton Hawaiian Village Waikīkī Beach Resort
2005 Kālia Road, (808) 949-4321, hiltonhawaiianvillage.com
Best Family-Friendly Hotel
Readers' Pick
Aulani, a Disney Resort and Spa
92-1185 Ali'inui Drive, Kapolei, (866) 443-4763, disneyaulani.com
Best Movie Theater for Families
Readers' Pick
Consolidated Theatres Ward
1044 Auahi St., (808) 594-7044, consolidatedtheatres.com/ward
Best Place to See a Family Show
Readers' Pick
Honolulu Theatre for Youth
Shows are at Tenney Theatre, 229 Queen Emma Square, (808) 839-9885, htyweb.org