Beer Lab's new brewpub opens Saturday at Pearlridge
The third full-service taproom will feature grinds from Flyin' Ahi and Sistah Truck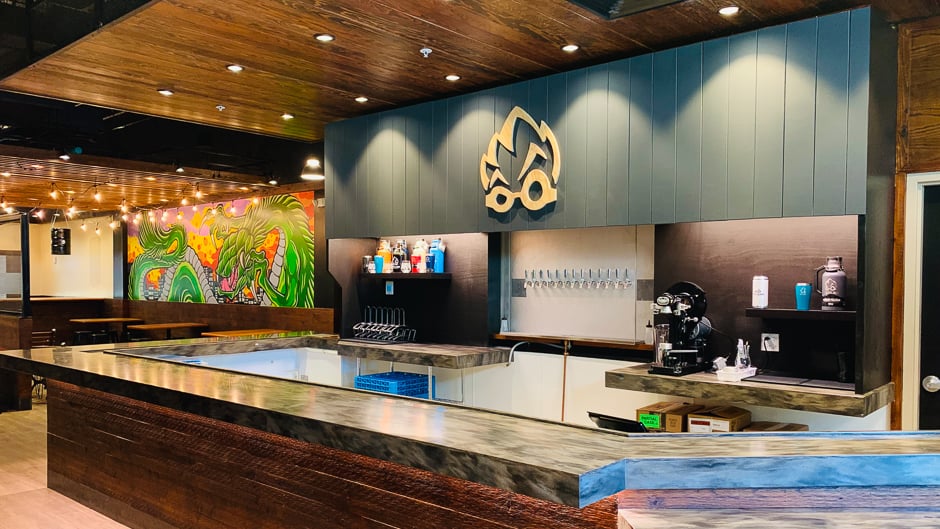 Nine months in, 2020 is full of speedbumps for businesses statewide. For Beer Lab HI, the stay-at-home orders and increasing restrictions on bars and restaurants are not stopping them from opening their third full-service brewpub this Saturday, Sept. 26, at Pearlridge Center Mauka in the former Applebee's space.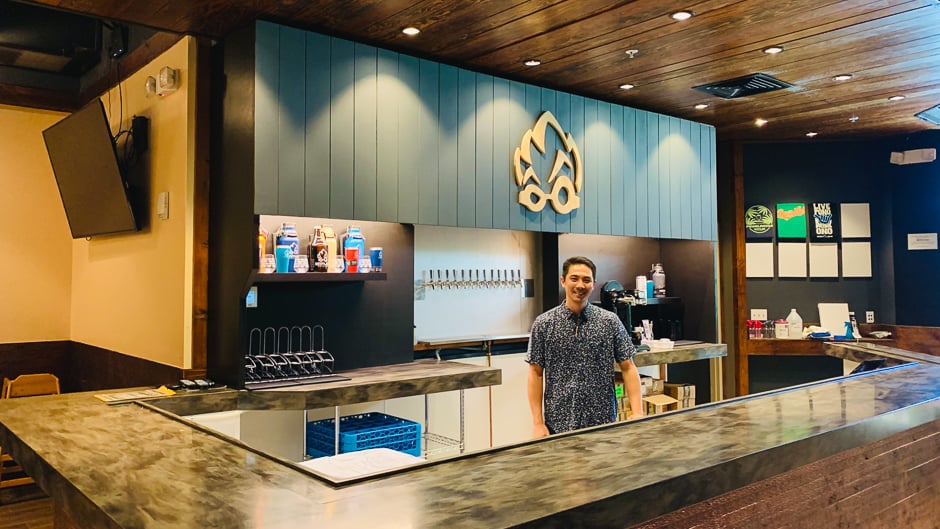 "We thought it was a cool space and it fit our needs" explained Beer Lab founder Nicolas Wong while touring the large kitchen and refrigeration space. There are tables for large and small groups, antique benches and chairs, a large standing bar near the mall windows and a traditional bar around the taps.
Wong emphasizes a sense of working together, seeing this expansion as an opportunity to help the crippled restaurant community. They had the option to develop their own kitchen and menu, but ultimately decided to open it up for collaboration by highlighting local food truck chefs. His thought is that it will give them a platform to gain exposure and eventually transition into their own restaurant space in the future.
"We are a brewpub that functions as a restaurant," says Wong. "We're giving the chefs free rein of the menu to explore their creativity."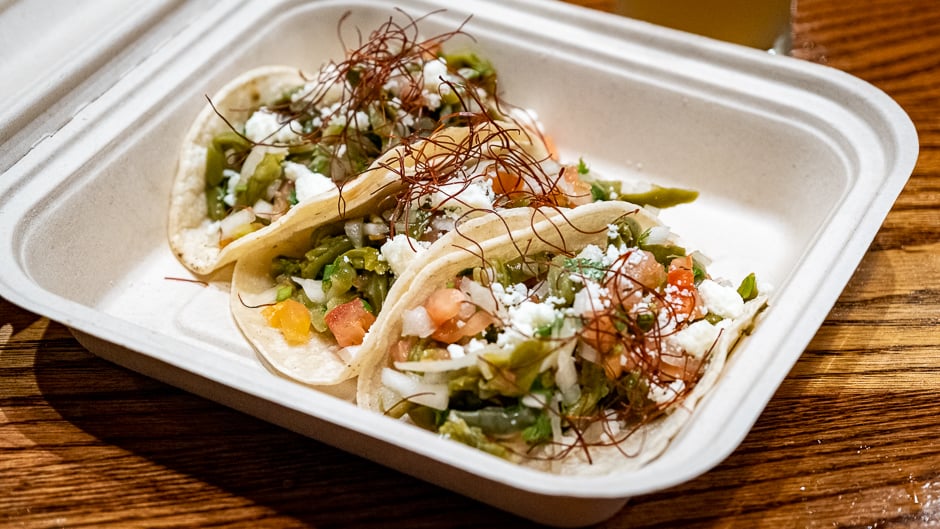 The first featured truck is Flyin' Ahi, which will prepare poke and seafood dishes on Sundays, Mondays and alternating Fridays and Saturdays. The second truck, Sistah Truck, specializes in Korean-Mexican fusion and will be in the kitchen Tuesday through Thursday and on alternating Fridays and Saturdays. You may have had their food to go but this is your chance to enjoy it seated a table with a cold local brew.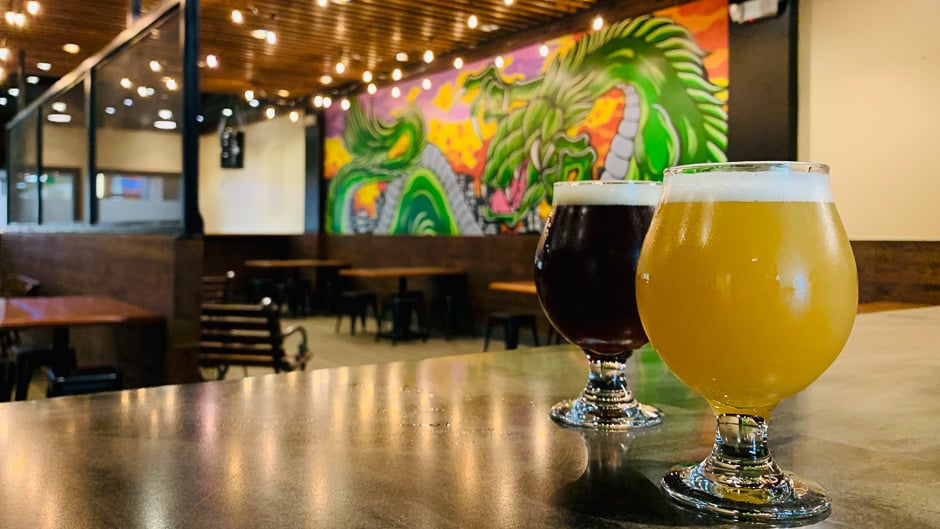 The most recent stay-at-home order afforded Beer Lab more time for the buildout and to focus on finishing touches like the hand-painted hop dragon mural by Stan Supapo of Banzai Tattoo in Pearl City.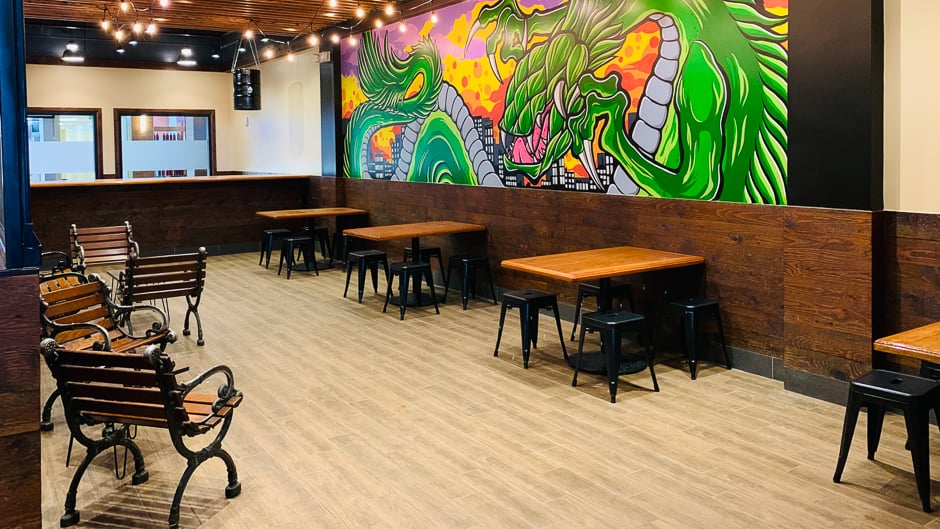 Although this location will not brew on-site, it will maintain 14 taps with 10 of their ever-changing selections of fresh beer, plus kombucha and other surprises down the line. Tap selections will be available in various sizes for dine-in including 4-ounce flight tasters, 8-ounce half-glasses, and 16-ounce full pints. Prices are dependent on the strength and ingredients of a given beer and typically range from $2 to $7.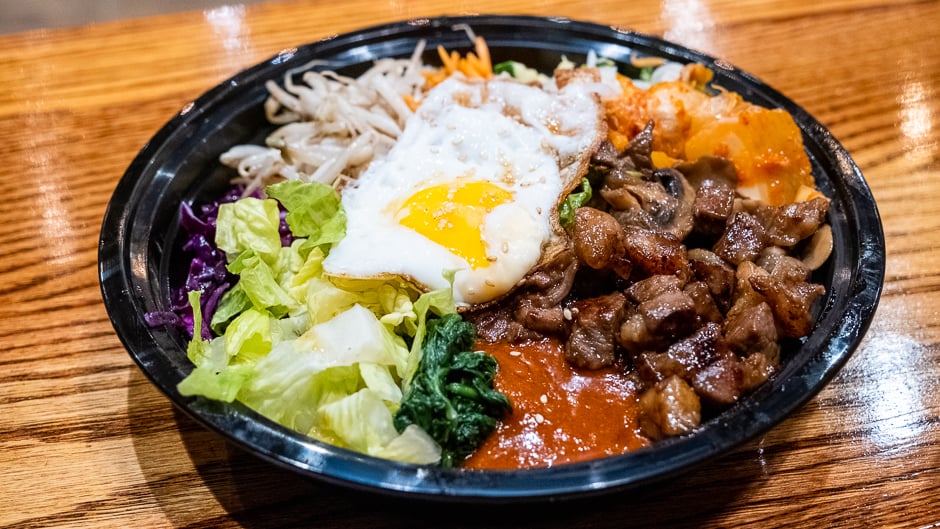 For those looking to enjoy their beer at the beach or at home, this location will offer 32-ounce crowler fills. What began as a thank you special for loyal customers during the first shutdown, their buy-one-get-one 50% off promotion is now permanent and includes limited release cans. Beers can be ordered online for pickup.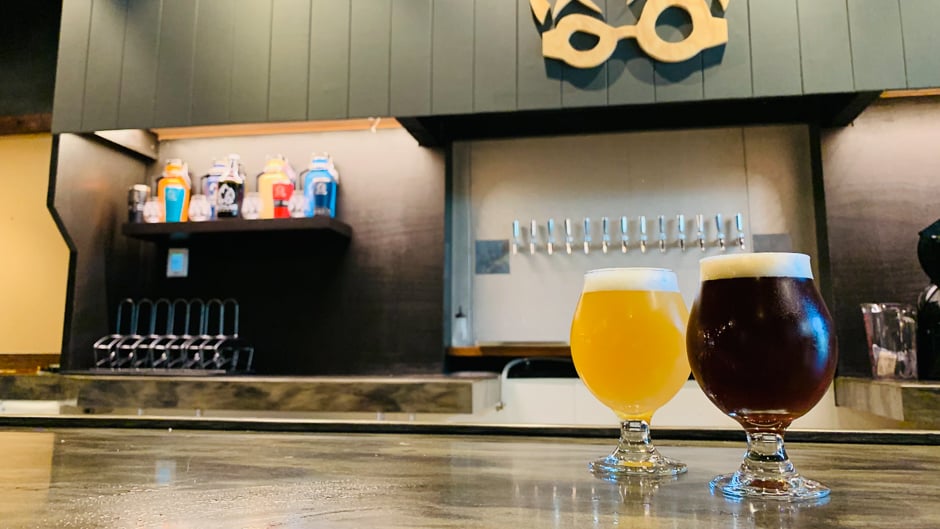 Beer Lab institutes a number of sanitary procedures including offering hand sanitizers on all tables and maintaining dedicated restrooms in the restaurant, independent from the mall. With high ceilings, excellent ventilation and socially distanced tables, it is a comfortable place to enjoy beer in-person. Food and beer menus are prominently displayed on chalkboards or accessed from mobile devices via QR codes on the table.
Starting this weekend Beer Lab at Pearlridge Center will be open 11 a.m. to 10 p.m., with hours expected to change in the future. With a private entrance to the right of Pearlridge's Mauka building awning, they can stay open beyond mall hours. Ample parking is available outside Beer Lab's main entrance, or enter through the mall.
Prior to this, Pearlridge Center approached Beer Lab with the idea to open their kiosk bar also in the Mauka (Uptown) phase two years ago.
"Malls are a changing business, I think they're always looking to see what's new and different," explains Wong. The kiosk bar isn't a permanent location, but it helped a lot with brand exposure. He hinted that Pearlridge is surprised how popular it became. For regulars that enjoy sipping on a beer while shopping, the kiosk bar will stick around for a little longer.
Beer Lab Hawaii started in a former bank with a small production system on University Avenue in Honolulu. They quickly outgrew the space and opened their main production facility in Waipio in August 2018. The Waipio and University locations will join Pearlridge opening this weekend for beer and food, including Beer Lab's
house-cured salami
and fermented vegetables.
Beer Lab HI
Pearlridge Center Mauka
98-1005 Moanalua Rd.
Aiea
Daily 11 a.m.-10 p.m.
Flyin' Ahi
Sistah Truck