Audi #ProgressIs day two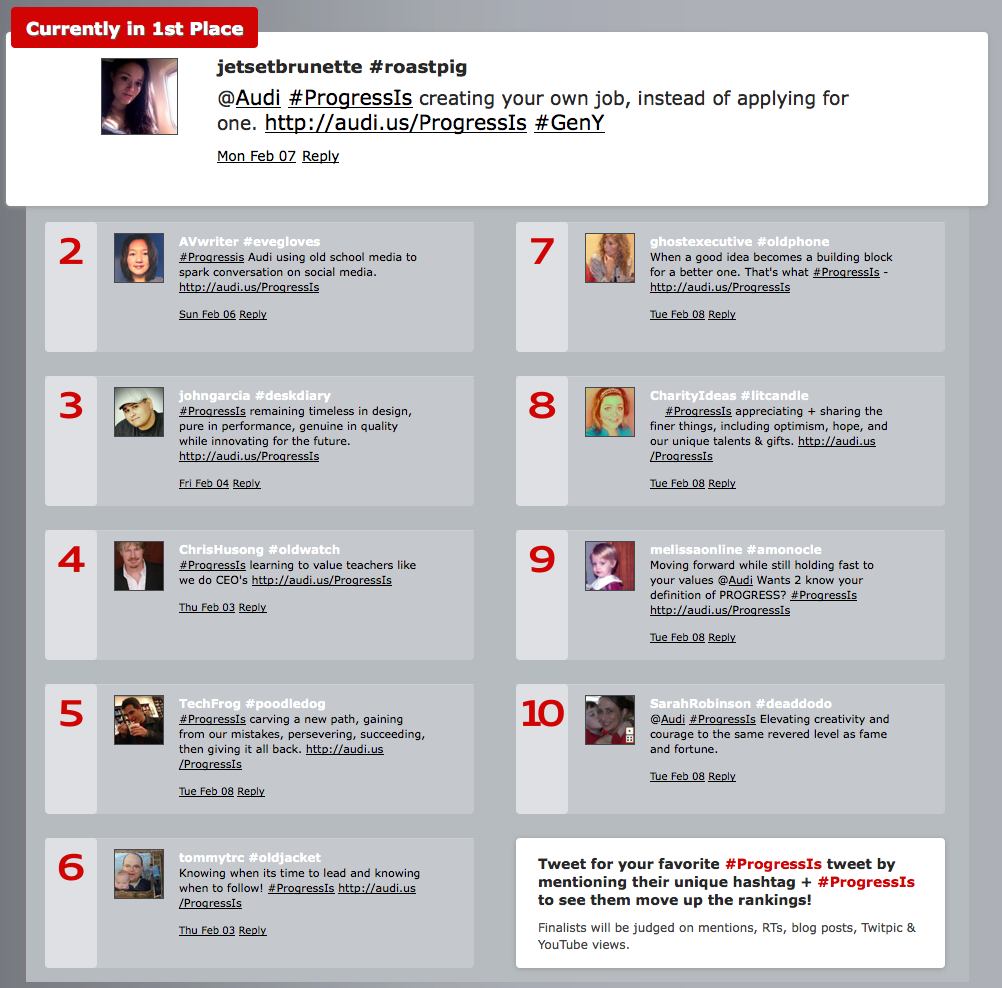 Day two has come to a close for the Audi #ProgressIs Twitter contest finalists.
We're just about half way through, and I've dropped in the standings to third place, but I'm confident that we'll be a strong contender until the end. Here's the current leader board: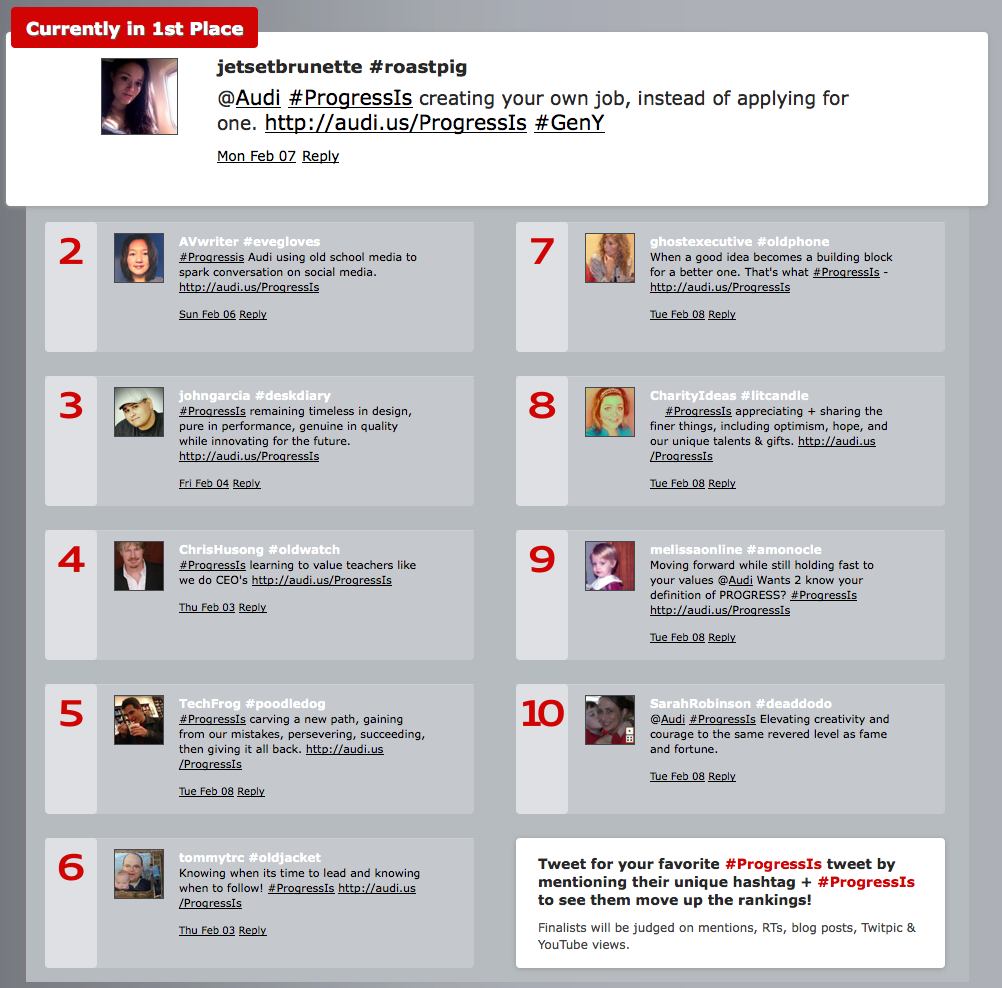 Today was filled with RTs and with the addition of my first #ProgressIs YouTube video, I was able to gain an extra 120 views, worth +3 points each.
We also got a great mention from @Audi on the heels of a tweet from Ryan Ozawa's: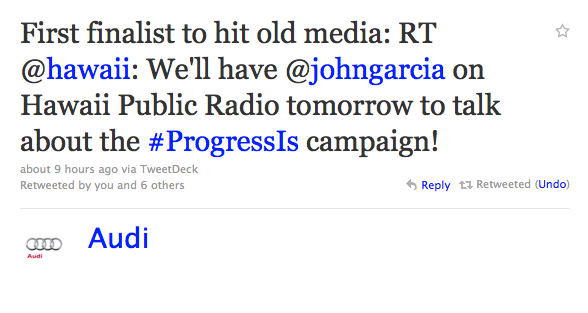 Tune in to Bytemarks Cafe tomorrow evening at 5 p.m. on KIPO 89.3 FM for an interview by Burt Lum and Ryan Ozawa about the Audi #ProgressIs Twitter contest and ways you can help me to win $25k for charity from Audi.
Your continued support is greatly appreciated and the response is truly overwhelming. Mahalo!
Ways to help:
Retweet my tweets that contain the #ProgressIs and #DeskDiary hashtags
View my official #DeskDiary twitpic
Watch my #ProgressIs YouTube videos
Blog about my efforts