ARVO Reopens in Kaka'ako With More Australian Food
The food menu with an Aussie bent expands beyond avocado toast and chia pudding.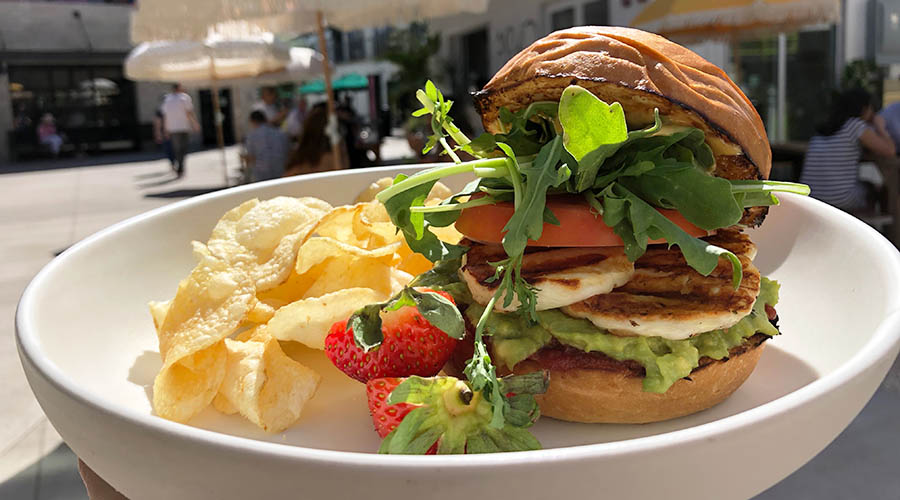 I'm no hipster but I have been impatiently waiting for Arvo to re-open. The Aussie-inspired coffee shop is famous for its avocado toast and trendy matcha and charcoal lattes but it's one of my favorite places to enjoy a velvety iced mocha.
I've been stalking ARVO's Instagram since mid-May when it was projected to re-open after closing in March. The wait is over: Arvo soft-opened this week in Salt at Our Kaka'ako in the space previously occupied by Mr. Tea Cafe, below Butcher and Bird.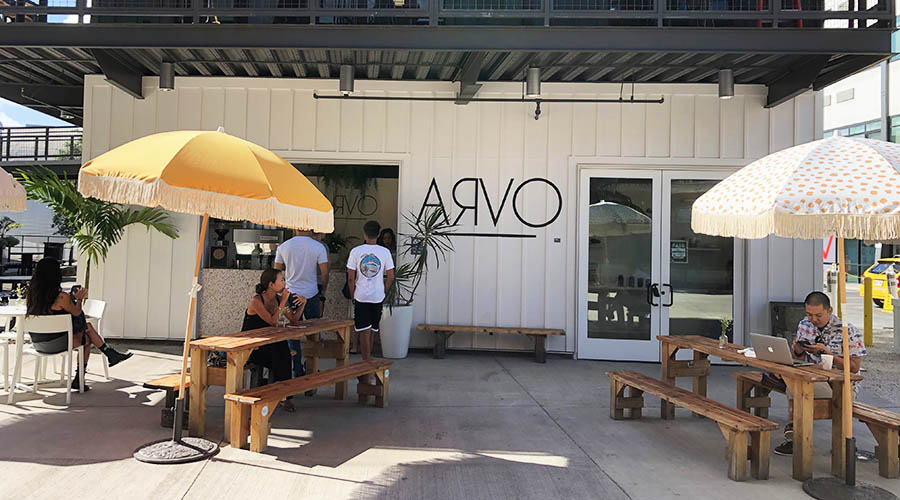 Arvo still has that trailer-esque feel but the cafe is more of a walk-up window. You can go inside but it's only big enough for a bench and their retail shop. The new location offers more outdoor seating with smaller tables that seat couples and wooden benches that seat more.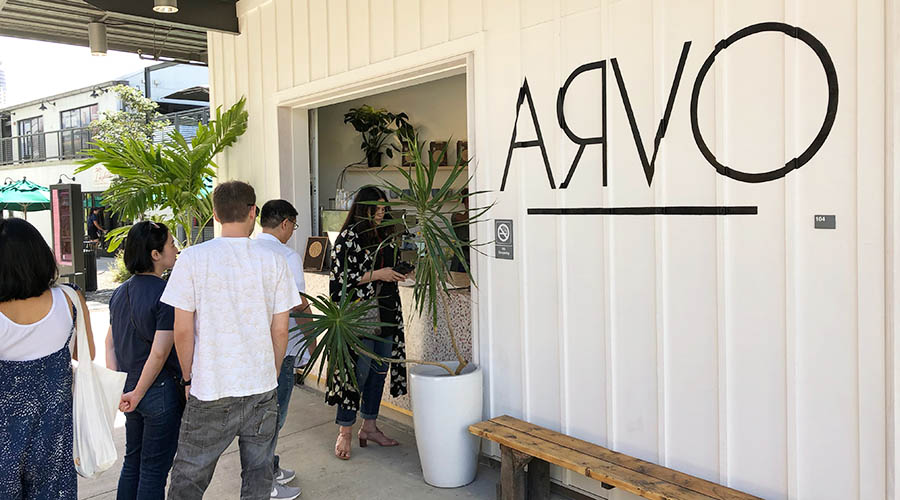 I went on day three of their soft opening, just after 9 a.m. (opening time), and a line was already forming. Forty-five minutes later, a crisis emerged — they're already out of cold brew. Crazy.
So is everyone lining up for their matcha and charcoal lattes? Do they want avo toast that badly?
It turns out the food menu is revamped with more variety: it's not just chia pudding and toast. Although I was perfectly happy with the previous menu's offerings, Arvo food 2.0 has me excited all over again.
First things first, coffee. The beverage selection hasn't changed … yet. The barista says they're working on more drinks in the coming months. Meanwhile, it's good to be reunited with my silky iced mocha again.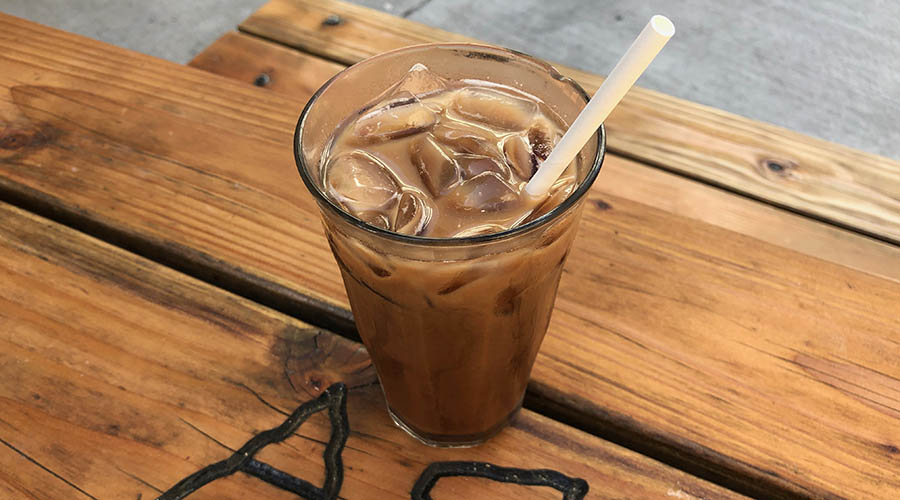 Arvo still has that Pinterest-like decor that's super photogenic. I take a ton of photos of my coffee before the food starts coming out.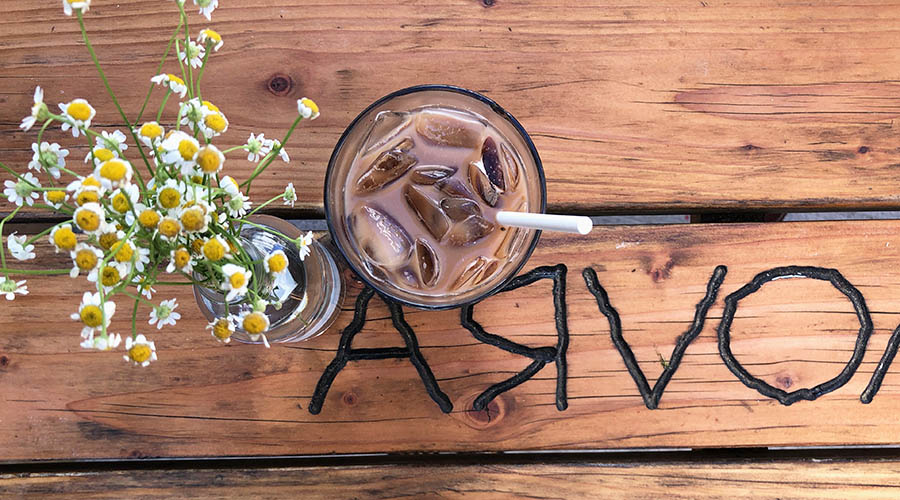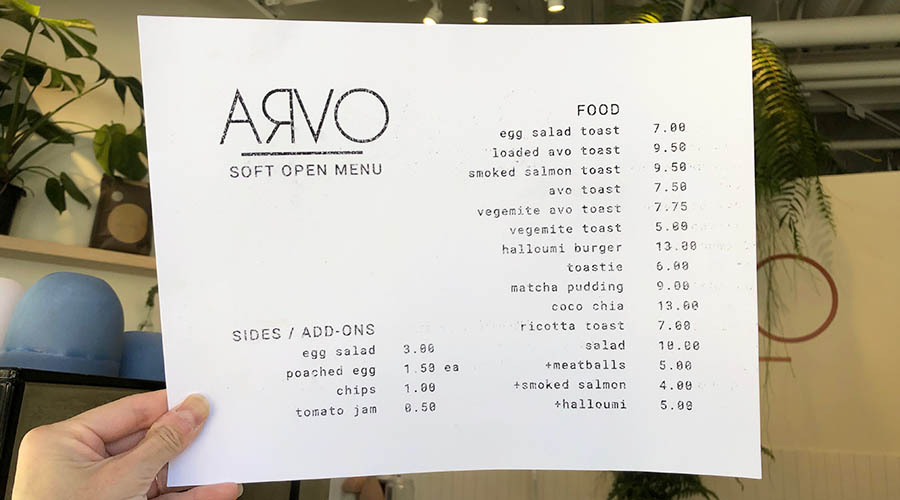 The toasts, including the original avo and its luxe iterations loaded avo, smoked salmon, egg salad and vegemite toasts remain the same. The matcha pudding ($9) also remains the same but the new coco chia ($13) is like its swanky cousin. It's a parfait of homemade coconut yogurt, chia seeds, fruits, honey and granola. ARVO's other new dishes immediately catch my eye: meatballs ($5), toastie ($6), halloumi ($5) and halloumi burger ($13).
Meatballs for breakfast? Don't mind if I do.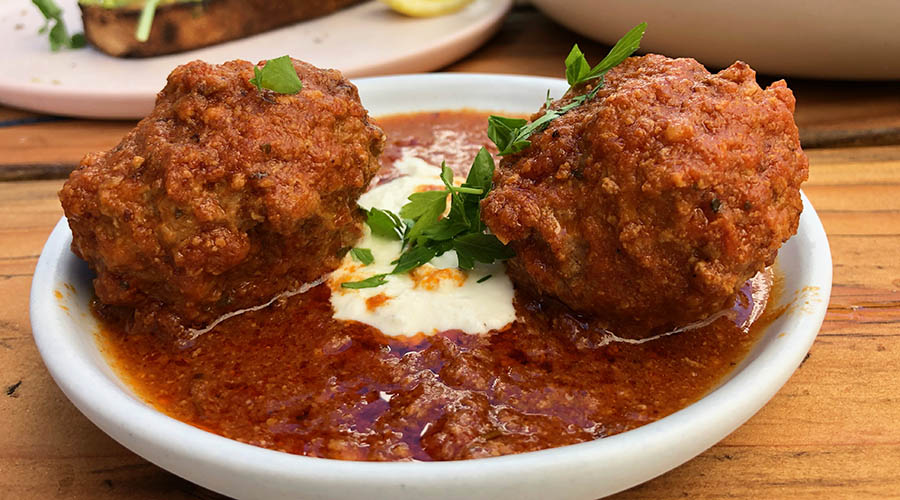 The meatballs are as juicy as they look. I'm not sure why they added them to the menu but it totally works. The marinara sauce is savory and creamy and the meatballs are the perfect size, whether you want them as a side or to go with your avocado toast. I saved one for later and it was still moist and tender after reheating.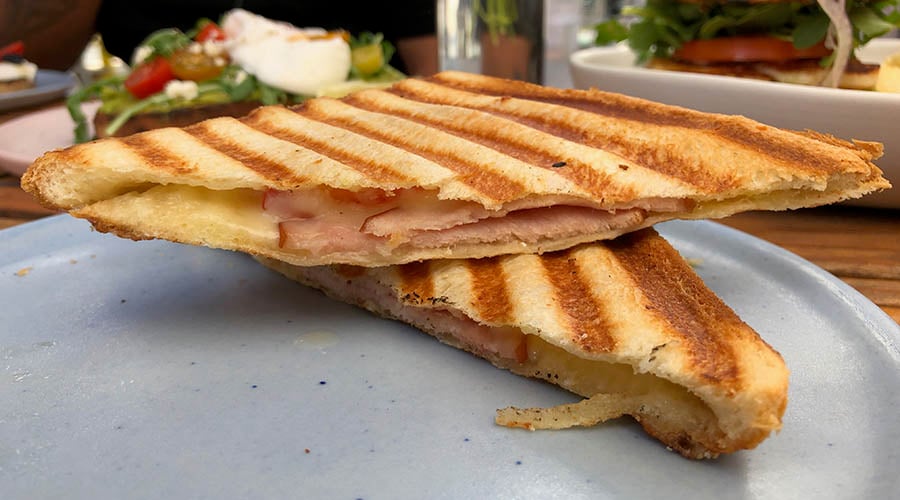 The Toastie is the former prosciutto and cheese croissant, leveled up. I had no complaints about their twist on a traditional grilled cheese sandwich but they've swapped out prosciutto for Canadian bacon and added sharp cheddar cheese and tomato. It's all melted together in a panini press. The result is a thinner sammie with more cheesy flavor. It's a fancier ham and cheese panini, perfect if you want something savory but not too filling.
I ask about halloumi before ordering; I've never seen it during any previous trips to Arvo. Actually, I've never seen it on any menu on O'ahu. The barista explains halloumi is a dense goat cheese that's grilled. It's available as a side for $5 and could prove to be a popular avo toast topping.
Intrigued, I go all-out with the meatless halloumi burger. It features a La Tour artisan bun filled with tomato jam, aioli, arugula, avocado, red onions, tomatoes and a thick piece of grilled halloumi acts as the patty.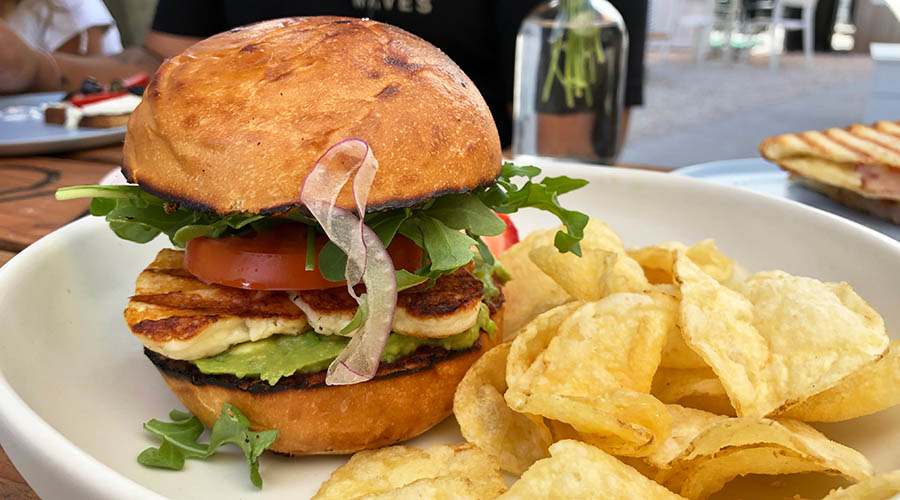 Cheese lovers won't notice the meat missing from this burger because the halloumi looks and has the same texture as chicken. That dense slab of goat cheese is mind-blowing good. I love the creamy blend of aioli, avocado spread and slightly sweet tomato jam while the soft, pillowy bun holds everything together. If you only order one thing, order this.
A visit to Arvo isn't complete without one of those famous avocado toasts. Of all those on the menu, I like the loaded avo toast best. It's topped with avocado, cherry tomatoes, arugula and feta cheese. If you're feeling egg-stra, add a poached egg to anything on the menu for $1.50. The toast is just as good as I remember it being but an egg oozing yolk makes everything better.
If you're wondering where the Nutella toast went — it's gone. R.I.P., my sweet, sweet hazelnut option. The $7 ricotta toast is ARVO's new sweet toast topped with whipped ricotta, fruit and honey. I liked the Nutella toast but I love ricotta so I'll give this a try on my next visit … along with that popular cold brew.
ARVO
SALT At Our Kakaako
324 Coral St.
Kakaæako
Soft open hours: Daily 9 a.m. to 2 p.m.