8 Honolulu Bakers Band Together for a Stand Against Hate Pastry Box
Bakers Cristina Nishioka of Beyond Pastry Studio and Harley Tunac of The Local General store organize a pastry box with 100% of sales donated to groups fighting for Asian American and Pacific Islander rights.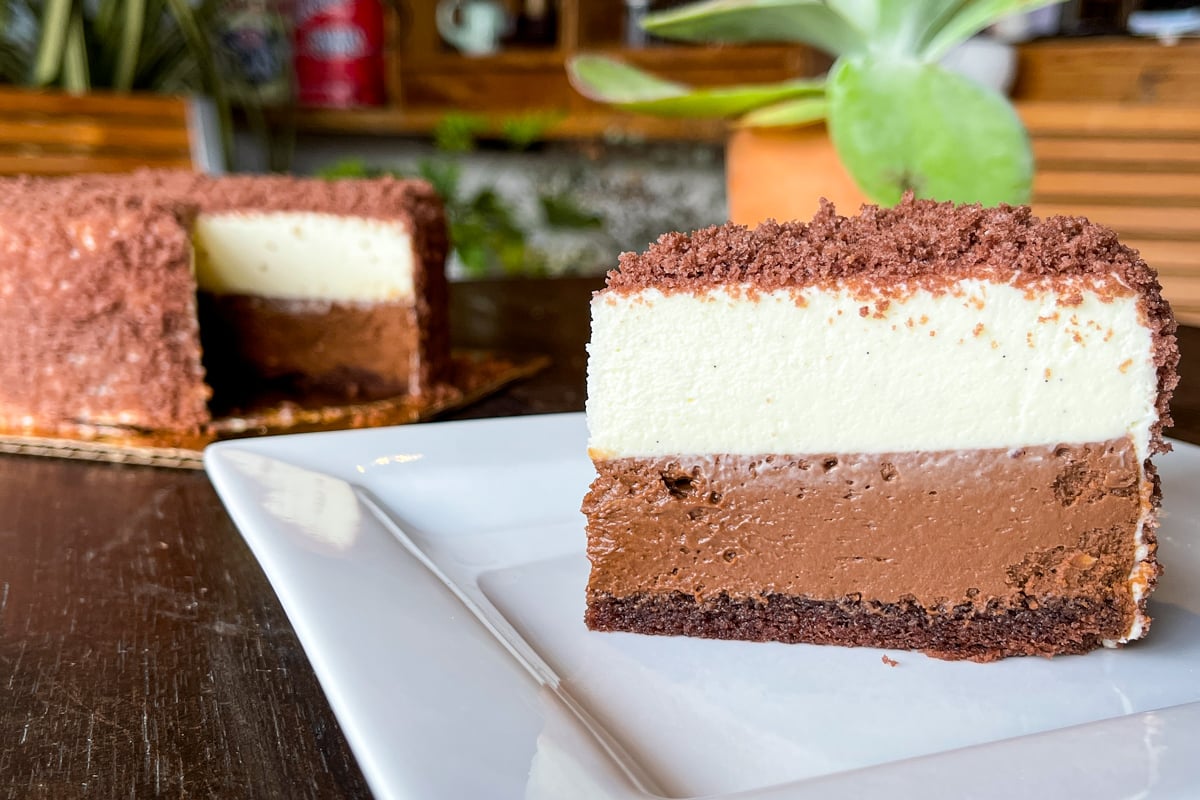 For bakers Cristina Nishioka of Beyond Pastry Studio and Harley Tunac of The Local General Store, creating a Stand Against Hate pastry box is as much about speaking out against hate crimes nationally as it is about building a community locally. Six other bakers and pastry chefs will join them to compose a pastry box, with 100% of the sales donated to the CommUNITY Action Fund by national grass-roots group Hate is a Virus.  
---
SEE ALSO: New Pastry Pop-Up's Breads, Butters and Cheesecakes Are Worth the Calories
---
"It's a way for us to stand in solidarity with the AAPI community given that there is a heartbreaking and rampant surge of anti-Asian hate in the country," says Nishioka. "Being an immigrant, the violence against the Asian community is really disheartening. It makes me feel scared to travel outside Hawai'i. And honestly, it makes me ask questions like when will people [ever] stop seeing us as foreigners."
Tunac says, "I have a hard time being extremely vocal about things. If I'm going to do something to show that I'm against all the recent hate crimes, why not do what I do best." For her, that's baking. "And I'm really happy to do this with other bakers and build a community among us." She hears from friends in the rest of the U.S. that are afraid to leave their homes, and while she hasn't felt similarly here in Hawai'i, she says, "I think sometimes we get stuck in this little bubble here. We have to remember that there's a world existing outside of us as well."
---
SEE ALSO: The Local General Store Offers Pastry Boxes and Virtual Butchery Classes Focusing on Local Farmers
---
Mimi Mendoza, pastry chef at Senia, says she's participating in the pastry box because "I am Asian and the attacks feel very personal. I live in comfort living in Hawai'i where these physical attacks are almost unheard of. [But] worrying about the safety of my family and friends on the mainland consumed me during the pandemic. To see our pain ignored and not taken seriously has exhausted me personally. I'm pretty numb when I hear of another hateful attack … As it is a part of our culture, I was always taught to be mindful of others, but no one seems to have the same respect for the AAPI community."
Chris Sy of Breadshop, who is also contributing to the effort, says that the past year has sharpened a sense of responsibility to the community. "We started to make a point to try to show up and do things that we believe in," he says, such as by bringing awareness and donating sales to organizations fighting social inequality, food insecurity and racism. "As much as it pains me—it's just not my nature—to speak up about things, it's not ok to not participate." In response to the Asian hate crimes, he says, "Growing up and being Asian in Hawai'i is really a privileged space.  We have a privilege and responsibility—so what do you with that? You support people that don't have the privilege."
---
SEE ALSO: Taste Test: We Tried (Almost) Every Bread at Breadshop in Kaimukī
---
The lineup of bakers also includes Rachel Alvarado, formerly of Kona Coffee Purveyors; Heather Lukela, previously the pastry chef at Top of Waikīkī; Regino Ojano III and Alison Yokouchi, both previously pastry chefs at The Pig and the Lady; and Ellen Stavro, Tunac's colleague at Jane the Baker in San Francisco, and who recently moved to O'ahu with her partner Javier Flores to start Wallflour Bake Shop. 
Here's what you'll find in the box:
Fuji apple cinnamon walnut muffin top by Rachel Alvarado (@bakingforfunsies)
Bibingka brownies by Heather Lukela (HB Baking Inc.)
Strawberry, matcha and adzuki bean tart by Mimi Mendoza and Malia Nishimura (Senia)
Mini chocolate epicurean cheesecake by Cristina Nishioka (Beyond Pastry Studio)

Dulce de leche banana bread by Regino Ojano III

Liliko'i sticky buns by Ellen Stavro and Javier Flores (Wallflour Bake Shop)

Miso apple turnover by Christopher Sy and Amanda Tabadero (Breadshop) 
Housemade longanisa croissant by Harley Tunac (The Local General Store)
Banana pudding by Alison Yokouchi (@madebyaliyoko)
Each box is $85 and sales will go live on Tuesday, 4/20 at 9 a.m. at beyondpastrystudio.com. All boxes will be available for pickup on Sunday, 4/25 at Kaimuki Superette (3458 Waialae Avenue) between 9 a.m. and 1 p.m.