5 questions with Jose Garces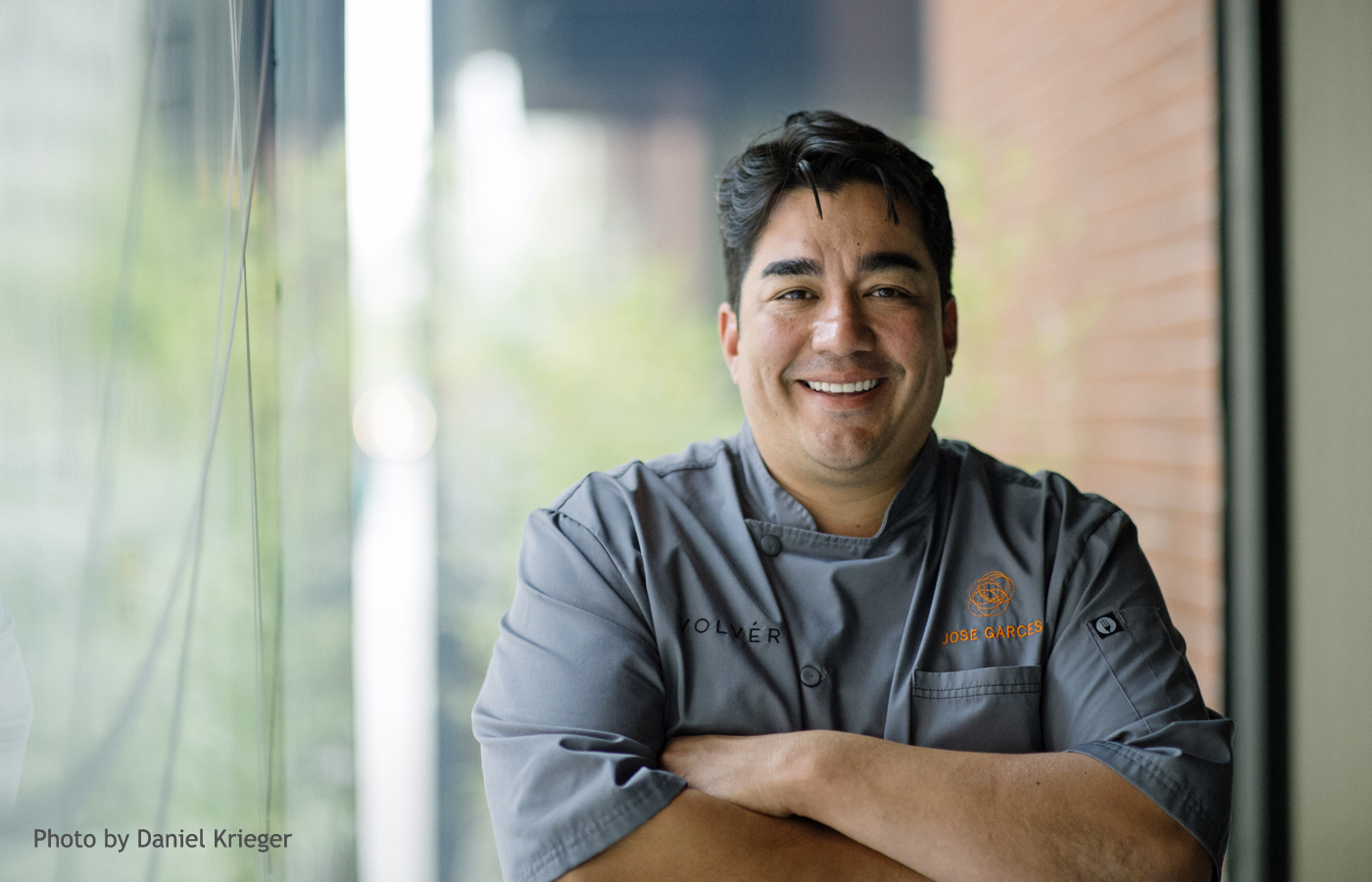 As an official media partner of this year's Hawai'i Food and Wine Festival, we'll be interviewing several of the noteworthy chefs who be attending this year's event, which runs Aug. 29 through Sept. 7.
This is chef Jose Garces' first Hawaii Food and Wine Festival, and he will be cooking at the Halekulani Master Chefs Gala and Laulima at He'eia ahupua'a on Friday, Sept. 5 and Battle of the Brunch Showdown on Sunday, Sept. 7.
In 2005, Garces opened his first restaurant and never looked back. The chef and restaurateur received the 2009 James Beard Foundation's "Best Chef Mid-Atlantic" and also won the title of Iron Chef. He now owns a dozen restaurants across five cities stretching from California to Washington D.C. He is known for his Latin American and Ecuadorian influences inherited from his parents and grandmother.
This is your first Hawaii Food and Wine Festival, what are you looking forward to most about this experience?
I visited Maui over the holidays in 2010 and had a blast, so I was thrilled to receive the invitation to the festival and for the opportunity to return to Hawaii. I'm looking forward to learning more about the culinary scene and the local ingredients, working alongside such amazing chefs, and being surrounded by the island's natural beauty.
Where is the first place you're going to go after landing in Honolulu?
The beach! I love the ocean, and swimming and snorkeling will be just the sorts of activities I'll need to unwind and rebalance after the long journey from Philadelphia. Makai!
We remember your Iron Chef debut where the secret ingredient was Hawaiian moi; what ingredients from Hawaii do you enjoy using in your cooking and why?
I'm excited to learn more about and work with with the ingredients from the island. I keep hearing incredible things about the goat cheese. The most delicious cheese comes from happy animals, and I'm sure a goat who lives in Hawaii is the happiest goat!
Which Hawaii restaurants are you most excited to try?​​
In Honolulu, I'd love to check out Alan Wong's Restaurant and Roy's Waikiki, especially since chefs Alan Wong and Roy Yamaguchi are the festival's co-chairs. Even though it's not a restaurant, it would be great to roam around one of the Hawaii Farm Bureau Federation's farmers' markets, too. I can only imagine that it would be a sea of perfect local produce and tropical items we just don't see that often back east.
What else do you have planned for trip? (activities, sight-seeing, etc.)
I'm a big golfer – it relaxes me – and I'm sure the courses nearby are framed by breathtaking scenery that will make for an unforgettable experience. Other than that, I'll see where the wind takes me. I plan to ask locals for the best recommendations when I arrive.​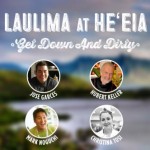 Laulima @ Heʻeia with Jose Garces, Hubert Keller, Mark Noguchi & Christina Tosi Friday, September 5, 2014. He'eia ahupua'a, $50. Cultural experience, 9 a.m. lunch provided 11 a.m. Buy tickets
Learn from Hawaiian cultural practitioners what it takes to care for the Heʻeia ahupuaʻa, an 800-year-old fishpond and loʻi on the Windward side.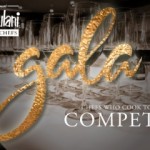 Fourth annual Halekulani Master Chefs Gala Series: Chefs Who Cook to Compete Friday, September 5, 2014. Halekulani Hotel, $1,000. Cocktail reception at 5 p.m. Dinner at 6 p.m. Buy tickets
Some of the most competitive chefs in the world will plate up a lavish six-course dining experience. The gala will be an evening of elegant fine dining and extraordinary wine pairings.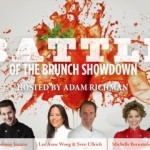 Battle of the Brunch Showdown hosted by Adam Richman Sunday, September 7, 2014. SHOR at Hyatt Regency Waikiki Beach Resort & Spa. VIP Pool Party $1,200 | General $95. 11 a.m. to 1 p.m. Buy tickets
Hosted by Adam Richman, this Sunday brunch features a battle of the chef duos, as three female master chefs get paired with three of their male counterparts to cook up tasty breakfast and lunch dishes. Guests will determine the winning duo.
Q&As with other Hawaii Food and Wine Festival chefs
5 questions with Christina Tosi
5 questions with Masaharu Morimoto
5 questions with Marcel Vigneron
5 questions with Ming Tsai