5 questions with Christina Tosi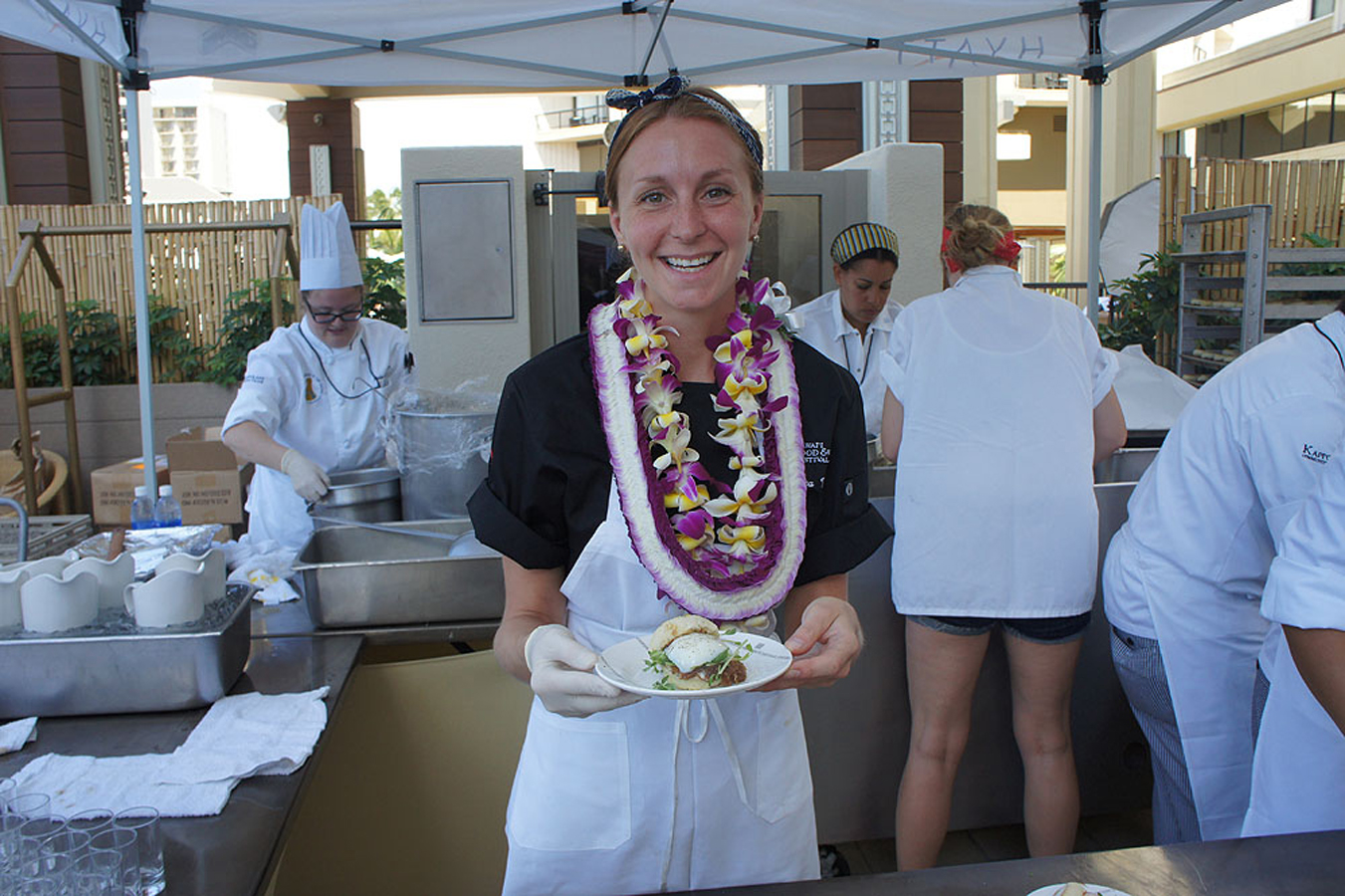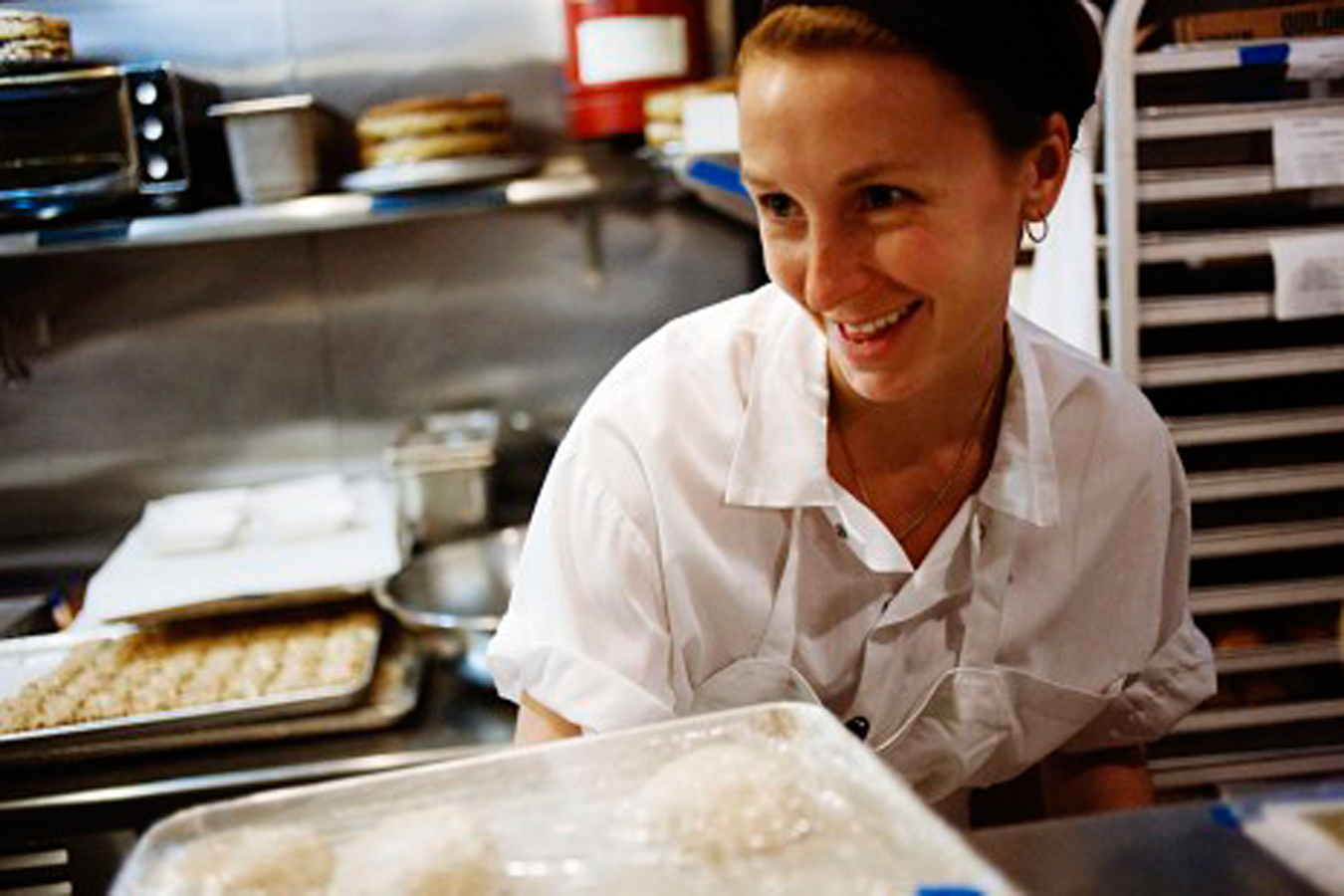 As an official media partner of this year's Hawai'i Food and Wine Festival, we'll be interviewing several of the noteworthy chefs who be attending this year's event, which runs Aug. 29 through Sept. 7.
Chef Christina Tosi is a returning veteran to the Hawaii Food and Wine Festival and will be cooking at Laulima at He'eia ahupua'a on Friday, Sept. 5 and Hawaiian Airlines presents Corks & Forks at the Hawaii Convention Center on Saturday, Sept. 6.
A recipient of the 2012 James Beard Rising Star Chef of the Year award and finalist for the 2014 James Beard Outstanding Pastry Chef, Tosi is the founder of the famed Momofuku pastry program in New York. She helped Momofuku Ko and Momofuku Ssam achieve international recognition and serves as a chef/owner at the wildly popular Momofuku Milk Bar in Manhattan.
You're back for another Hawaii Food and Wine Festival! What did you enjoy most about your previous festival?
I adore everything about the festival! From the moment I land to the minute I'm forced to say goodbye. Hawaii is my favorite place to travel to. The festival has such great programming at such lovely venues, from the cocktail reception and tasting events to the cultural experiences. I get to spend time with my buds in the biz and take in the aloha spirit. I can think of nothing else I'd rather do.
Are you planning on finding some serious eats here in Hawaii? Where?
I have eating requirements I ALWAYS make happen:
Waiola & Matsumoto (for shave ice)
Rainbow Drive-In for a plate lunch
McDonald's for fried pies
Leonard's for malasadas
Tamura's Fine Wine & Liquors for poke
Romy's for garlic shrimp
Ted's Bakery for pie
Town
Lunchbox
Diamond Head Market & Grill
MW Restaurant
From there, I eat my way through new spots I have not yet discovered!
What Hawaii ingredients are you most excited about using during the festival?
I love exploring the fresh fruit. I always discover my love for pineapple, coconut, guava, the basics. when I return to Hawaii (nothing in NYC compares for the obvious reasons). Taro / Poi has become my favorite ingredient that continues to stump me. I am incessantly trying to re-imagine poi on Milk Bar terms, on my terms….
What's the first thing you do once you arrive here in Hawaii? Eat, beach, shop, cook?
I have a nibble, then hit the beach. Jet lag usually hurts the most the first night, so I hit the hay early, then wake up at sunrise and run/hike Diamond Head then stop at Diamond Head Market & Grill for my first real meal. From there, I never stop eating, swimming in the ocean, catching up with friends, or soaking up the aloha spirit.
What else do you have planned for trip? (activities, sight-seeing, etc)
Have a family reunion planned with Gooch (Mark Noguchi), which I'm super pumped about. I always rent a car and head to the North Shore for the day, too, which ends up being one of my favorite days of the year!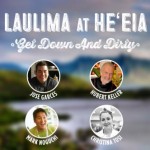 Laulima @ Heʻeia with Jose Garces, Hubert Keller, Mark Noguchi & Christina Tosi Friday, September 5, 2014. He'eia ahupua'a, $50. Cultural experience, 9 a.m. lunch provided 11 a.m. Buy tickets
Learn from Hawaiian cultural practitioners what it takes to care for the Heʻeia ahupuaʻa, an 800-year-old fishpond and loʻi on the windward side of Oʻahu.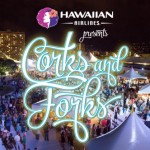 Hawaiian Airlines Presents Corks & Forks Saturday, September 6, 2014. Rooftop garden at the Hawaii Convention Center. VIP $500 | General $225 Buy tickets
This extraordinary event will feature 20 world-renown celebrity chefs and 20 of the Napa Valley's Greatest Wine Estates, each to be pouring their flagship wine. You'll enjoy these celebrated Napa wines while dining on some of the most exquisite, finely crafted dishes featuring the freshest local ingredients available in Hawaii.
Q&As with other Hawaii Food and Wine Festival chefs
5 questions with Masaharu Morimoto
5 questions with Marcel Vigneron
5 questions with Ming Tsai