$15 happy hour: Basalt Waikiki
ABC Stores' upscale restaurant has affordable pupus and validated parking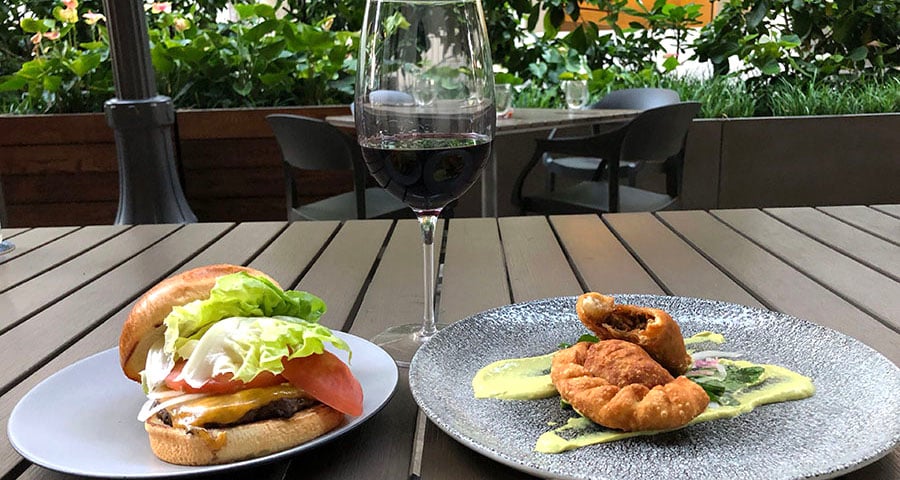 We can't get enough of Basalt Waikiki. After a menu overhaul of new dishes, it has one of the best happy hour deals in Waikiki.
The scene
Basalt is ABC Stores' first restaurant. As you head into Dukes Lane Market & Eatery on Kuhio Avenue, keep going past the burger and gelato counters and you'll see Basalt toward the rear of the food hall. With patio seating on Dukes Lane, a spacious bar and indoor dining, Basalt has an upscale, relaxing vibe tucked away from the craziness of Waikiki.
Happy hour is daily at the bar and on the patio from 3 to 6 p.m.
What you can get for $15
A lot, as it turns out. The happy hour menu has $6 craft cocktails, $3 and $4 beers, $5 wines, appetizers that range from $5 to $9 and sides that are $2 to $3.
The $5 happy hour burger alone is a steal. It comes with a 4-ounce wagyu beef patty, cheddar cheese, lettuce, tomato, sweet onions and Hawaiian Island dressing. But here's the kicker: The dinner burger has an 8-ounce wagyu beef patty and costs $19. That entrée includes fries, but at happy hour you can order a side of fries for $2 or $3 and you're still saving around $10. In fact, you could get two happy hour burgers and happy hour fries and still come out ahead.
The duck empanadas are plump, deep-fried, golden-brown pockets of goodness stuffed with aged goat cheese, brandied cherry and pickled jalapeno and topped with avocado lime crema. It's two empanadas per order and they are filling. The goat cheese and slight kick make them love at first bite.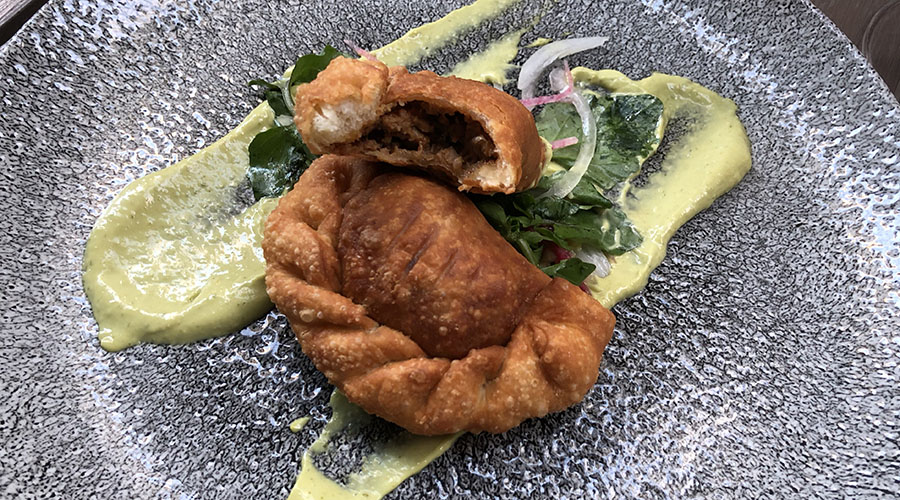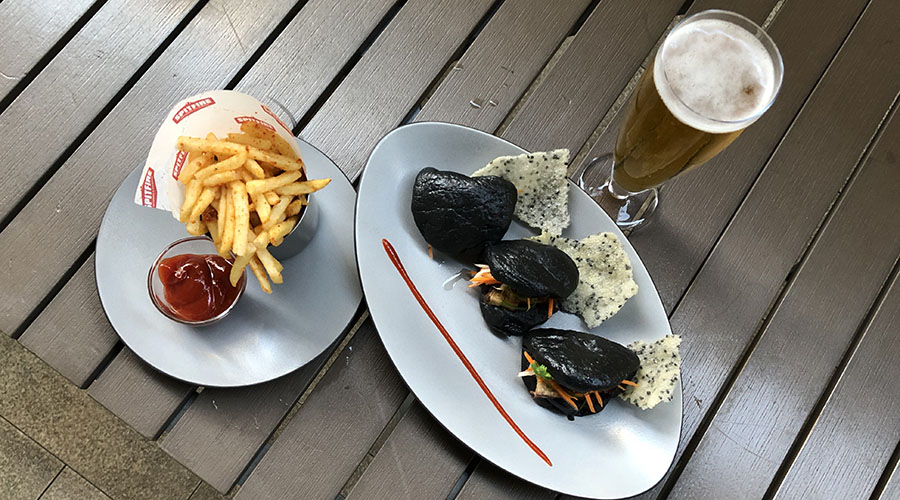 Addictive is the word that comes to mind with the pork belly buns and toga fries. Three soft charcoal bao buns come with a succulent piece of pork belly, pickled vegetables and a hoisin sriracha drizzle. Oh, and those white crispy triangles? They're Basalt's version of rice crackers.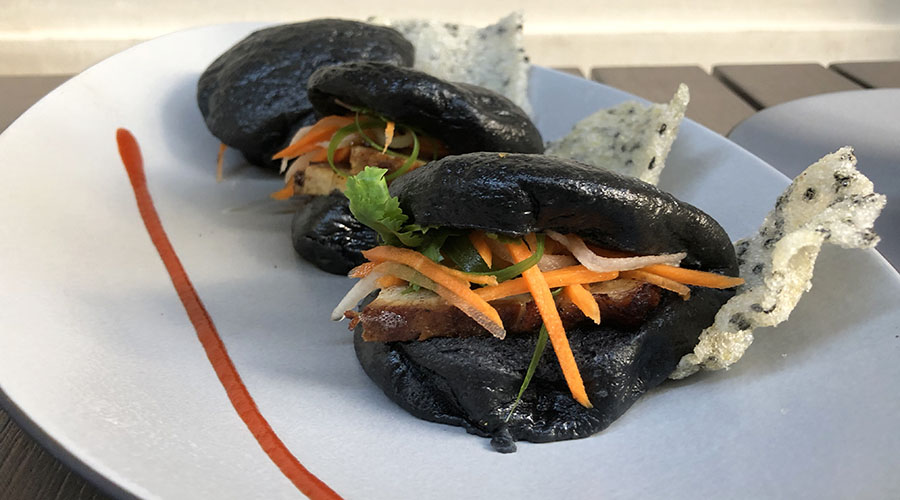 The toga fries are sprinkled with the red Japanese chili flecks and seasoned with garlic. The $3 price point makes them a no-brainer, especially because the generous portion is enough for two.
Plus tip
Get three hours' free validation when you self-park in the Hyatt Centric (last driveway on Diamond Head side of Seaside Avenue, just before it meets Kuhio). It's in the same building as Basalt.
Basalt Waikiki
2255 Kuhio Ave. (inside Dukes Lane Market & Eatery)
Waikiki
https://www.basaltwaikiki.com/
Happy hour daily 3-6 p.m.
Thirsty for more $15 happy hour? Check out the series:
Merriman's Honolulu
Brick Fire Tavern
Japanese Restaurant Aki
Agu Ramen
Morimoto Asia Waikiki
Dean and DeLuca