12th Ave Grill is now Kaimuki's new DeliCafe
Lobster sandwiches with bacon bread, pastrami French toast, possibly the best fries ever — and new outdoor seating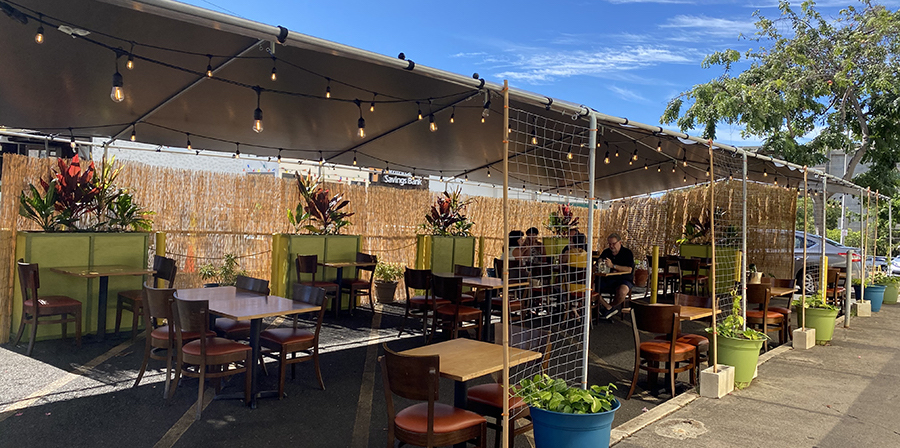 12th Ave Grill, a Kaimuki institution for many, was closed through much of the pandemic. So it was news when it re-emerged recently with a new format, a new menu and for the first time, outdoor dining. Once I saw photos of the newly named 12th Ave Grill DeliCafe's sandwiches and lobster eggs benedicts on Instagram, I had to check it out.
If you know Kaimuki and 12th Ave Grill, your first question is probably where's the outdoor seating? It turns out the DeliCafe has set up a covered open-air space next to the restaurant, in the parking lot area that formerly was one of the entrances from 12th Avenue. The restaurant space now has indoor seating with tables spaced 12 feet apart. If you're eating there, you order at the counter, find a table and they'll bring your food and drinks, but there's no restaurant-style table service. Or you can get your entire order to go.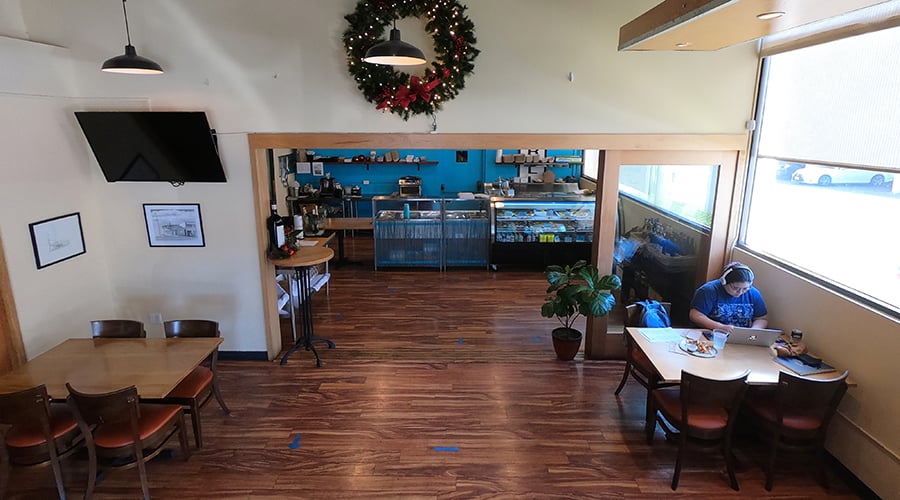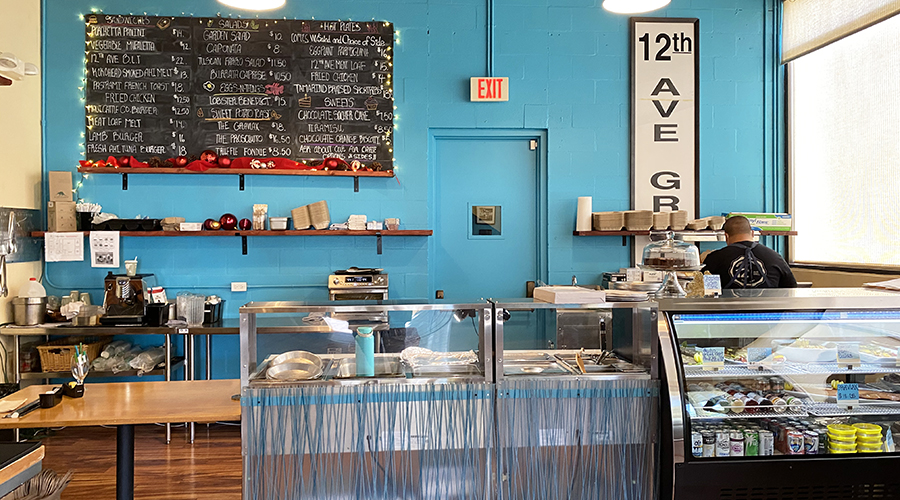 There's also a new chef in the kitchen: Mauro Gramuglia (pronounced grah-moo-lee-ah), who cooked at Mediterraneo and was chef de cuisine at Waikiki's TBD… As you might expect from the DeliCafe name, the new menu has sandwiches, salads, hot plates, brunch-type entrees and sides like the restaurant's famous baked mac and cheese.
So, where to start?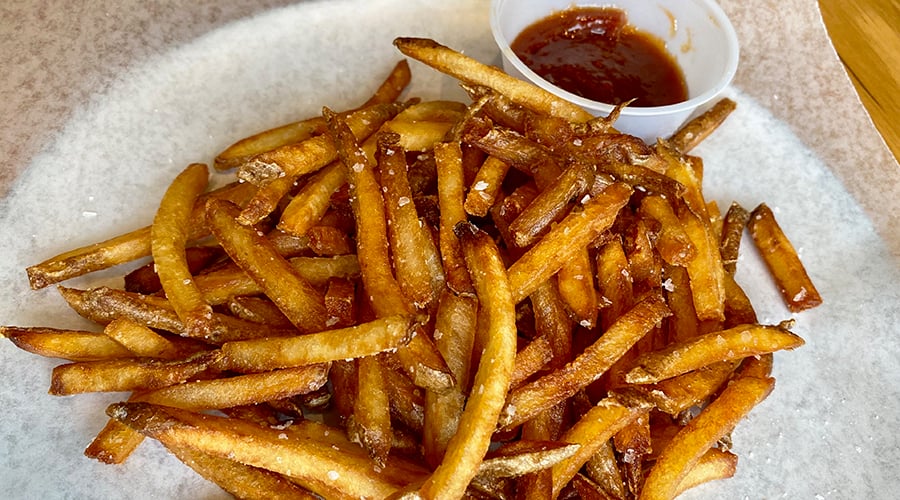 There's a lot to like on this menu. My top pick is seemingly simple, only it's not: the $5 side of fries. Days later, I'm still drooling over them. They take three days to make and they're always fried to order. The potatoes are sliced and left overnight, blanched at 275 degrees the next morning, then frozen. Once fried, they're salted and served with a nuanced ketchup made with local tamarillo tree-grown tomatoes.
The fries are thin and lightly crispy but airy and soft inside, like eating clouds of potatoes. The tamarillo ketchup is definitely tangier than Heinz, but the fries have so much flavor by themselves that I eat them plain. Our group of four devoured a plate in 5 minutes. They're a steal at $5, which means I'm getting two orders for myself next time.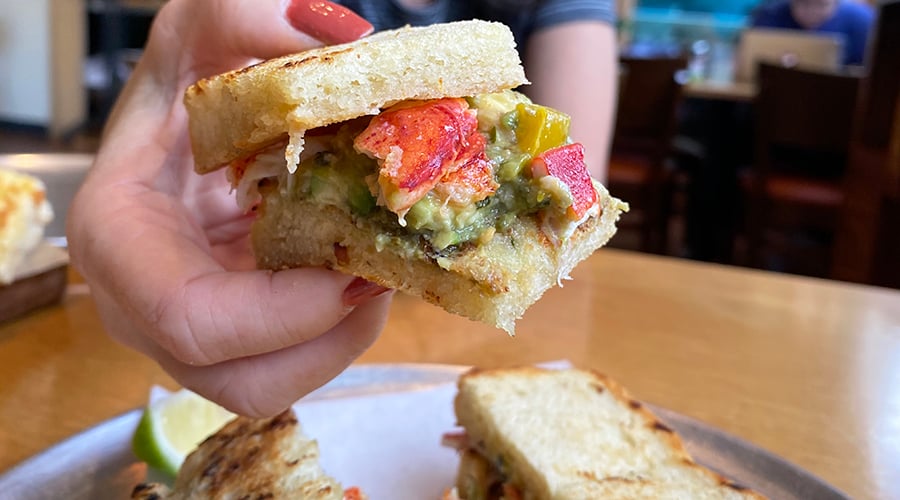 The 'l' in the 12th Ave B.L.T. ($22) stands for lobster and the 'b' for butter. Four ounces of butter-poached Kona Maine lobster and a relish of avocado, roasted tomato, basil and garlic sit on grilled house-made bacon bread.
The photo shows a quarter of one sandwich. It looks like a panini, but the bacon bread takes it to the next level. Bite-sized lobster chunks are succulent and the creamy, savory relish holds the sandwich together well.
See also: Where to find lobster rolls in Honolulu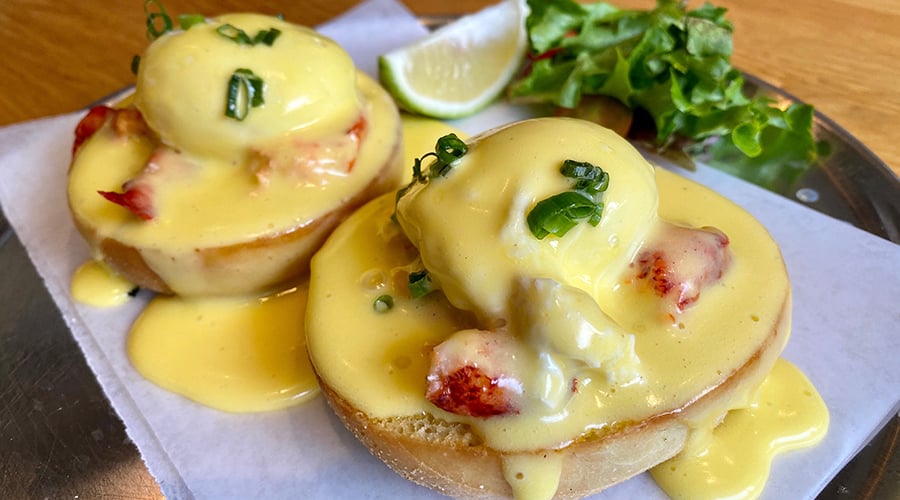 Speaking of lobster, I also liked the butter-poached lobster benedict with lobster-infused hollandaise sauce and house-made English muffin. It's as rich and indulgent as it sounds, with plenty of buttery, lobster flavor in the hollandaise. The English muffin is the perfect vehicle for mopping up the sauce.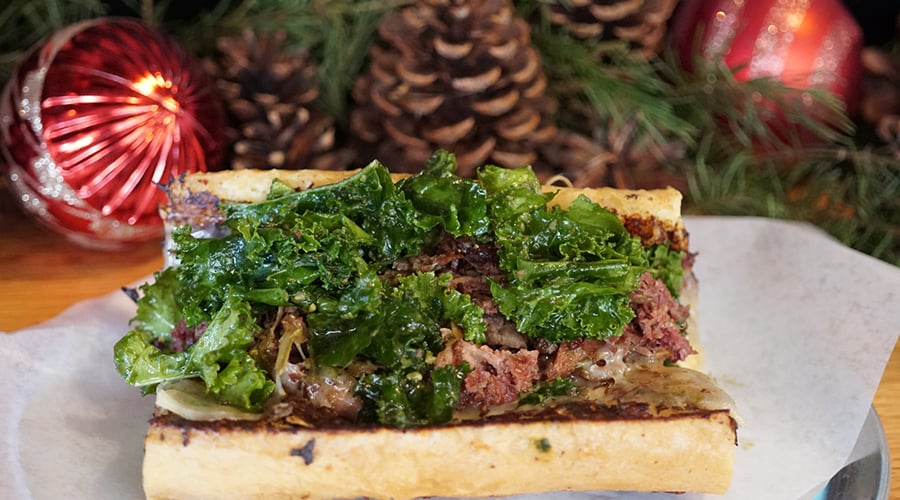 The pastrami french toast sandwich (you read that right: This is a savory french toast) substitutes a house-made baguette for the toast. The pastrami is cured in-house for a week and topped with kale pesto slaw and Irish white cheddar. The slaw has a grest pesto flavor and keeps the sandwich from feeling heavy. For cheese lovers like me, the only regret is it could use more cheese.
Outside, we run into a lunch meeting of Frolic managing editor Mari Taketa and Honolulu Magazine staffers. They swear by the meatloaf sandwich, an unexpected hit they say is fantastically light and savory, especially with its cheese toppings; the delicate octopus terrine; and of course, the fries.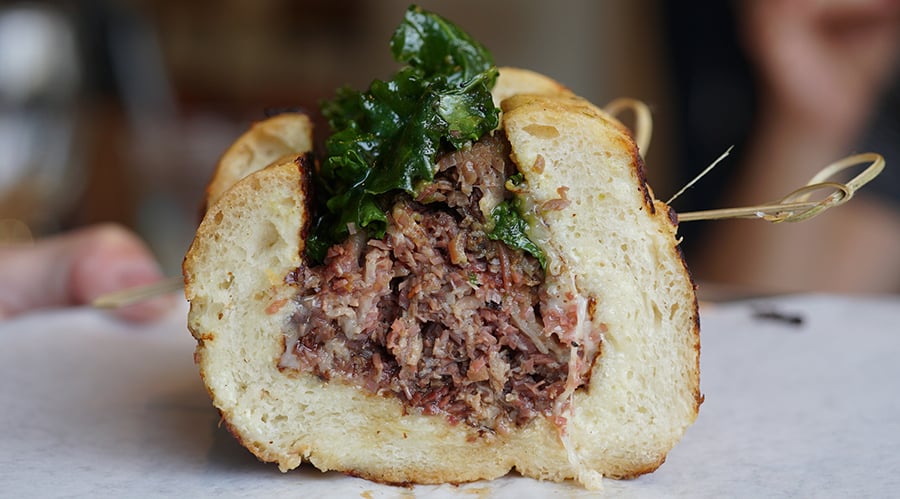 Save room for dessert. Trust me, you'll want to get all of these.
The recipe for the DeliCafe's tiramisu is from Gramuglia's mother. Lady fingers soaked in coffee and marsala are interspersed between silky layers of cocoa and mascarpone cream. Each flavor come through in a light, airy, creamy dessert. This is what tiramisu dreams are made of.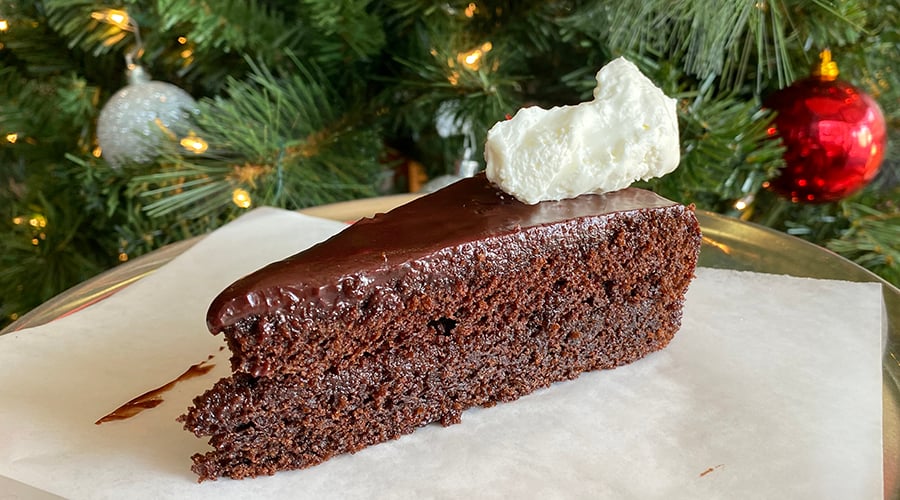 For chocoholics, the sacher torte is a must-have. This decadent chocolate tarte has a thin layer of apricot jam, a drizzle of brandy, chocolate icing and a dollop of unsweetened whipped cream on top. The chocolate flavor is intense, but the cake is light and the jam and whipped cream prevent it from being overly sweet.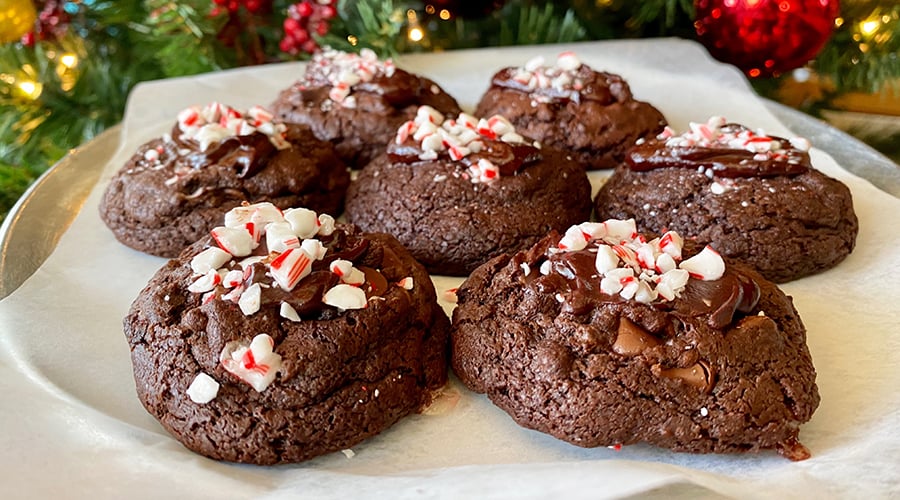 The DeliCafe brought out desserts as a preview of its holiday menus. (We had intended to go as paying customers, but the restaurant waived the entire bill.) Of the three we tried, the triple chocolate candy cane cookies (3 for $2.50) are my favorite. They're studded with chocolate chips, filled with velvety ganache and topped with peppermint candy crumbles. The cookies are soft, chewy and super chocolatey — my favorite kind! The ganache makes them extra rich and crunchy peppermint candies provide the perfect minty contrast. I'm definitely ordering some, but not for Santa!
There are still a bunch more dishes I want to try: the open-faced smoked tuna melt, garlic-lime fried chicken, truffle fondue sweet potato toast, the meatloaf: the list goes on. I'll be back soon.
1120 12th Ave.
Kaimuki
732-9469
@12thavegrill
Wed-Sun 11:30 a.m.-7 p.m.