13 Classic and New Books We Love for Read Across America Day
Happy birthday Dr. Theodor Seuss Geisel! In honor of his big day and Read Across America, we asked our team for their favorite kids books.
There is certainly no shortage of great kids books right now. But beyond the graphic novels and recent bestsellers are some great classic reads that we think deserve a fifth, sixth and seventh look. We asked some of our favorite bookworms—the HONOLULU staff—for their favorite small-kid-time titles and a few their children love now.
SEE ALSO: 📚 30 Hawai'i Keiki Books to Add To Your Library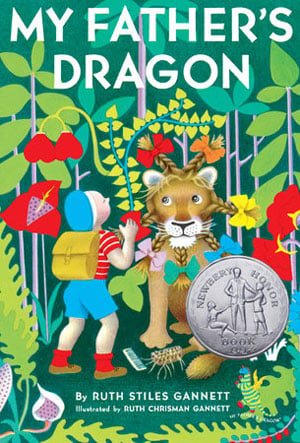 My Father's Dragon
Ruth Stiles Gannett
I don't recall the first time I read this imaginative 1949 Newbery Award winner. But it is one of the first of my childhood favorites that my daughter enjoyed. Stiles vivid writing about a boy's adventure to the island of Tangerina to rescue a dragon conjures up images of lollipop-licking alligators, gum-chewing tigers and always leaves me craving a tangerine. —Christi Young, editorial director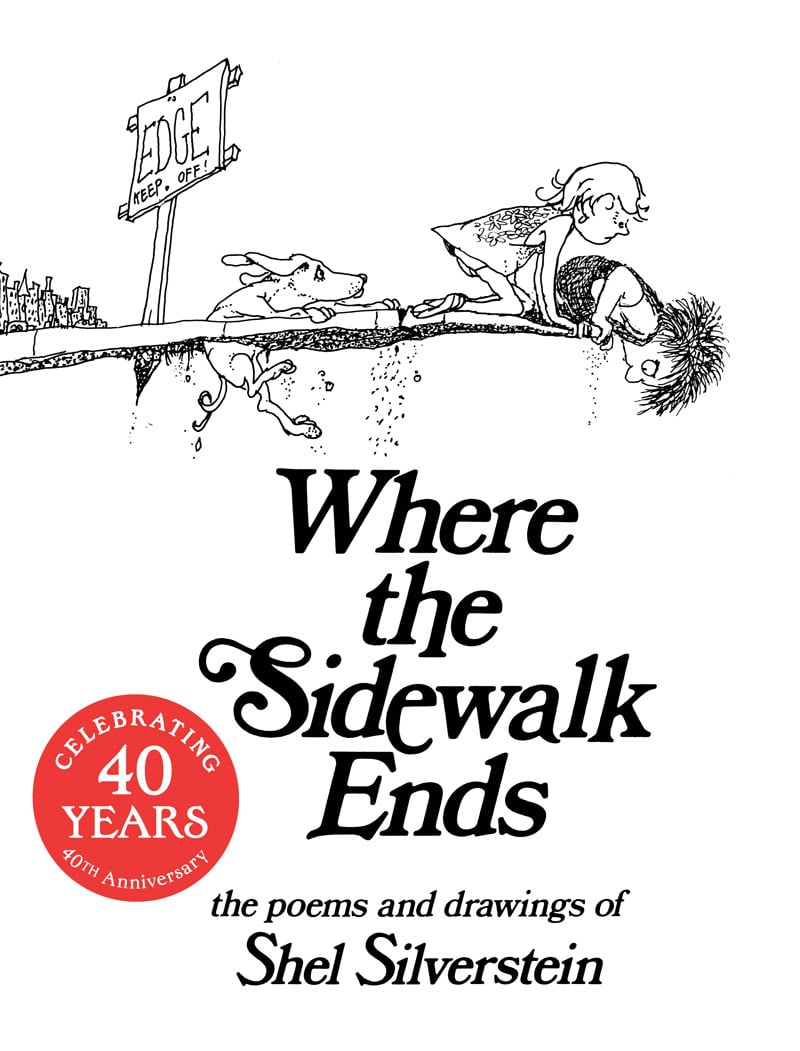 Where the Sidewalk Ends
Shel Silverstein
My ultimate favorite was (and still is) Shel Silverstein's, Where the Sidewalk Ends.  I loved all of the wonderful, magical, curious, funny, relatable words he strung together to make the most comforting poems.  And my favorite – Band-Aids, because I was obsessed with them as a kid. —Michelle Stofle, strategic partnerships
Grimm's Fairy Tales
The Brothers Grimm
I've always loved fairy tales, probably due to the poufy box set of the Brothers Grimm tales I had as a kid that came in a little flip-top carrying case. I remember the rich reds and purples on each little book more than the stories themselves, but they got me into reading. A friend sent me a much larger, gold-embossed anthology of Grimm tales for Christmas recently and I love how the large type and illustrations by Arthur Rackham bring me back to childhood. — Katrina Valcourt, managing editor
The Little Prince
Antoine de Saint-Exupery
Heartwarming and heartbreaking, with lessons for everyone, from age 4 to forever. —Martha Cheng, HONOLULU food and dining editor
The Legend of Rock, Paper, Scissors and The Day the Crayons Quit
Drew Daywalt
I was introduced to Drew Daywaltʻs quirky stories by HONOLULU's managing fashion editor, Brie Thalmann, who bought The Day the Crayons Quit for my daughter. I laughed out loud while reading this collection of letters from some fed-up crayons colors to the boy who is abusing/not using them. We bought The Legend of Rock, Paper Scissors at a school book fair and still read the saga of three formerly unbeatable fighters (rock, paper and scissors) seek a foe they cannot best. Fair warning: be prepared for your children to yell "peach crayon" or "fuzzy little butt" and dissolve into giggles at inopportune moments.  —CY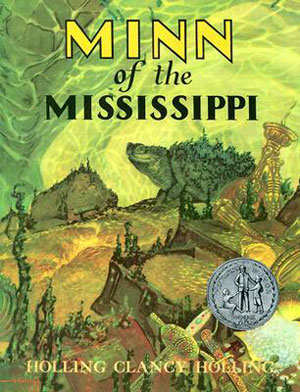 Minn of the Mississippi
Holling Clancy Holling
Oh, so many … But for sheer beauty of story and illustrations. Also truly loved Paddle-to-the-Sea also by Holling. I've been launching toy boats ever since.  —Don Wallace, contributing editor
Tikki Tikki Tembo
Arlene Moser
My daughters' and I love Tikki Tikki Tembo because of the compelling story of the two brothers who didn't listen and what happened to them. To this day, someone needs only to begin to say the long and fabulous name of the older brother and any one of us will happily finish it. This book does not strive to sugar-coat life — as so many children's books do — and  includes both a near-death experience and an old man who doesn't particularly want to be bothered with the children. It's an adventure not easily forgotten.—Robbie Dingeman, HONOLULU Magazine editor at large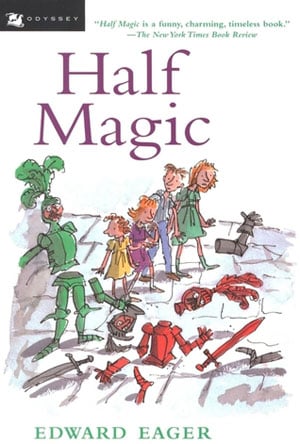 Half Magic
Edward Eager
Before Harry Potter (which I read voraciously when the books debuted) and the whole genre of magical series it inspired was Edward Eager's gentle junior books about British siblings Jane, Mark, Katherine and Martha who stumble across magic at every turn. The first, Half Magic, hinges around a mysterious coin that they discover grants only half of your wish. And they quickly learn the importance of details.—CY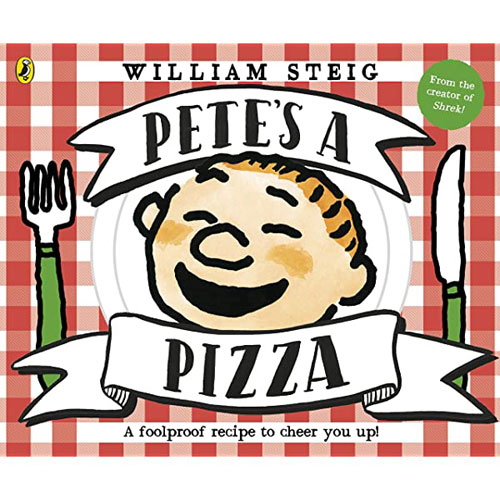 Pete's a Pizza
William Steig
My youngest loves the book.  He lays on the ground and we pretend he is the pizza we are making and follow along with the story.  I use a water bottle and mist him when the pizza needs olive oil, and we sprinkle him with shredded paper (the "cheese").  It's always a fun read and ends in lots of giggles.—Donnie Ford, account executive
Urashima Taro
Robert B Goodman
I heard this story in fourth grade and the classic moral—dreams of riches, beauty and immortality can never replace home and loved ones—has stuck with me ever since.—Stacey Makiya, senior stylist
Betsy, Tacy and Tib
Maud Hart Lovelace
They wore high button shoes, traveled by horse-drawn carriage and dreamed of the day they could sweep their hair up into a pompadour. The trio of girls in Maud Hart Lovelace's sweet series also used their imaginations to turn picnics on the hill at the end of their street and everyday visits into grand adventures. I enjoyed their childhood escapades in Betsy and Tacy Go Over the Big Hill and Betsy-Tacy and Tib, their high school drama (and descriptions of teenage life in the Victorian era) in Betsy Was Junior and their life as young adults in Betsy's Wedding and Heaven to Betsy. —CY
The Phantom Tollbooth
Norton Juster
I love books that grow up with you. This adventure of the oh-so-bored Milo through the worlds of Digitolpolis and Dictionopolis in entertaining even for elementary students. But it wasn't until I was older that I understood all the nuances of Juster's fantasy: Milo's escape from the land of Doldrums, the Humbug, subtraction stew and the world's tallest midget. —CY
Harold and the Purple Crayon
Crockett Johnson
A friend gave me a box of purple crayons all in different shades with a notepad, knowing that one of my favorite childhood books was Harold and the Purple Crayon. I loved the gift and used it immediately to draw everything I could imagine. —SM