30 Hawai'i Keiki Books to Add To Your Library
Rainy days means more time inside. Take a break from the tech with some great books by local authors and publishers.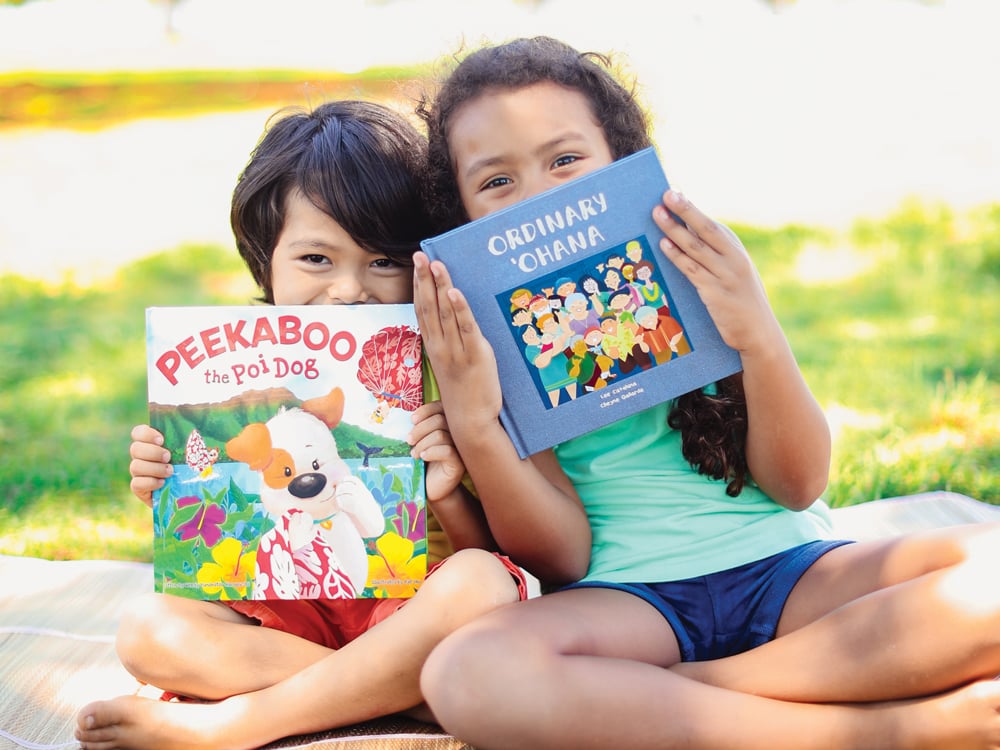 Photos: Karen DB Photography, Aaron K. Yoshino and David Croxford
They never need batteries, charging or lose their visibility in the glare of the sun. Books are the ultimate portable entertainment, at least that's what I tell my kids. I love reading, and summer is the perfect time to find new favorite stories.
Instead of heading to the national best-sellers list, start by discovering local stories that reflect the unique culture and communities where we live. HONOLULU Magazine recently reached out to well-known writers, booksellers, publishers, academics and book reviewers for their list of essential Hawai'i books. HONOLULU Family pulled the children's and young adult titles, asked librarians for their input and polled our team for our favorites. Here are 30 classic and new titles worth tucking into your beach bag.
All of these books are available at the Hawai'i State Public Library.
Preschool
Aloha Is …
by Tammy Paikai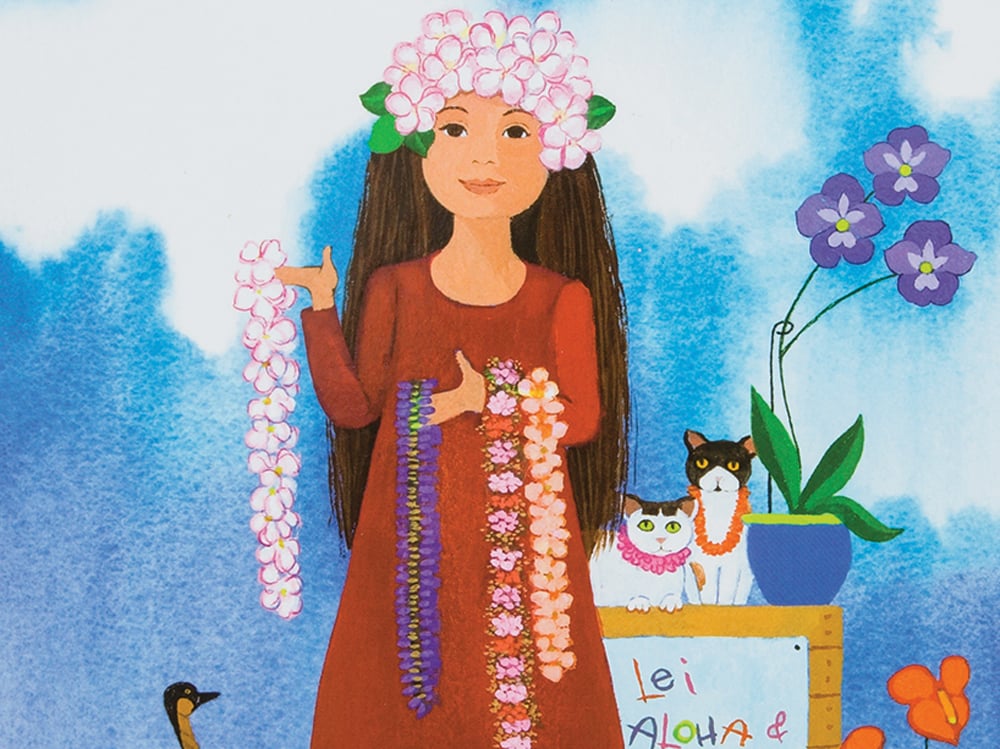 Aloha means "hello," "goodbye" and so much more. Little ones learn the real meaning of the word and how they can express it every day (including helping mom and dad!) through the beautiful illustrations and sing-song rhymes of this playful book.
Goodnight Hawai'i
by Adam Gamble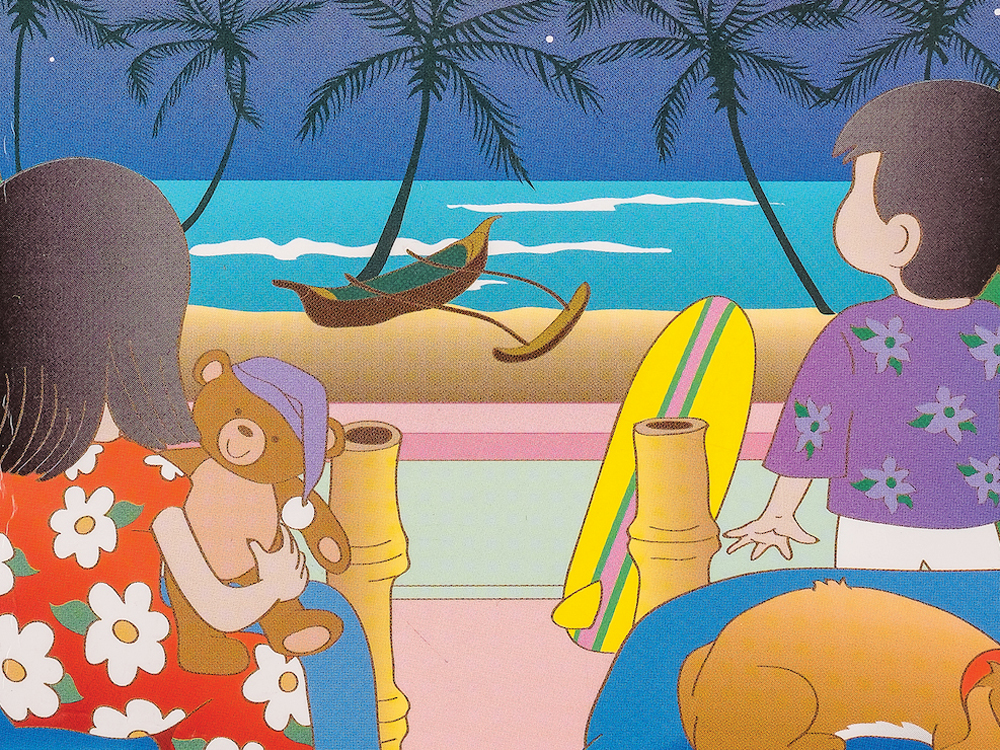 Although this whimsical board book wasn't locally produced, the simple bedtime story explores the Pacific Ocean's treasure trove of humpback whales, coral reefs, colorful fish and dolphins, local foods and flowers.
Hawai'i is a Rainbow
by Stephanie Feeney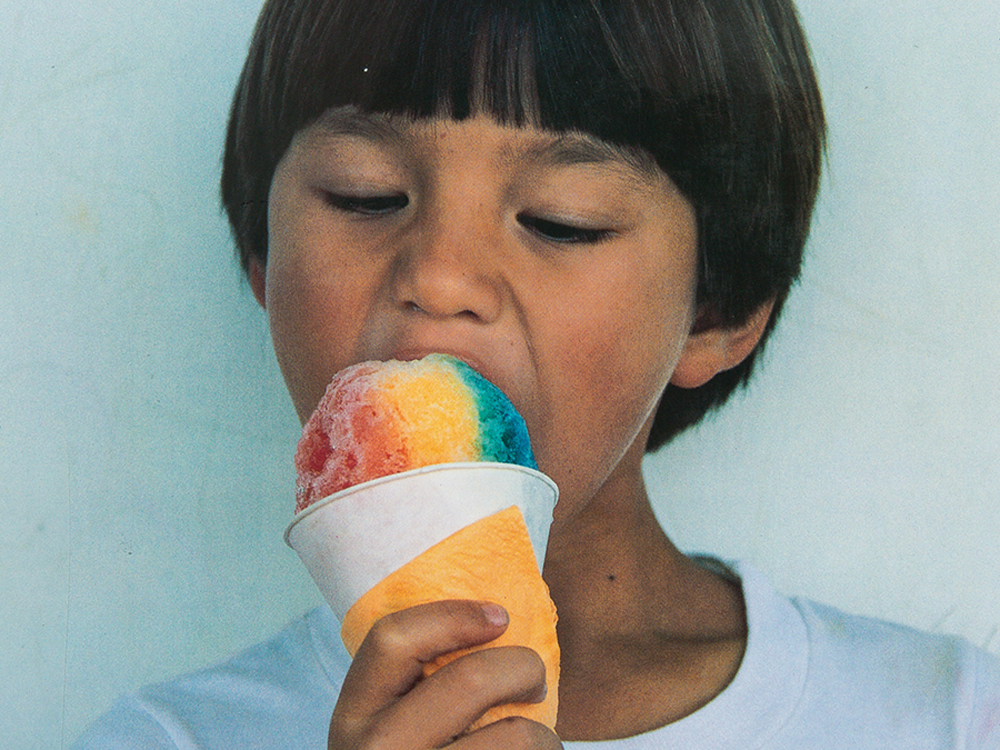 Shave ice, tropical plants and rainbows—there's no better way to teach kids about colors! This classic reader, first published in 1985, never goes out of style.
University of Hawai'i Press, $15.99
Limu: The Blue Turtle
by Kimo Armitage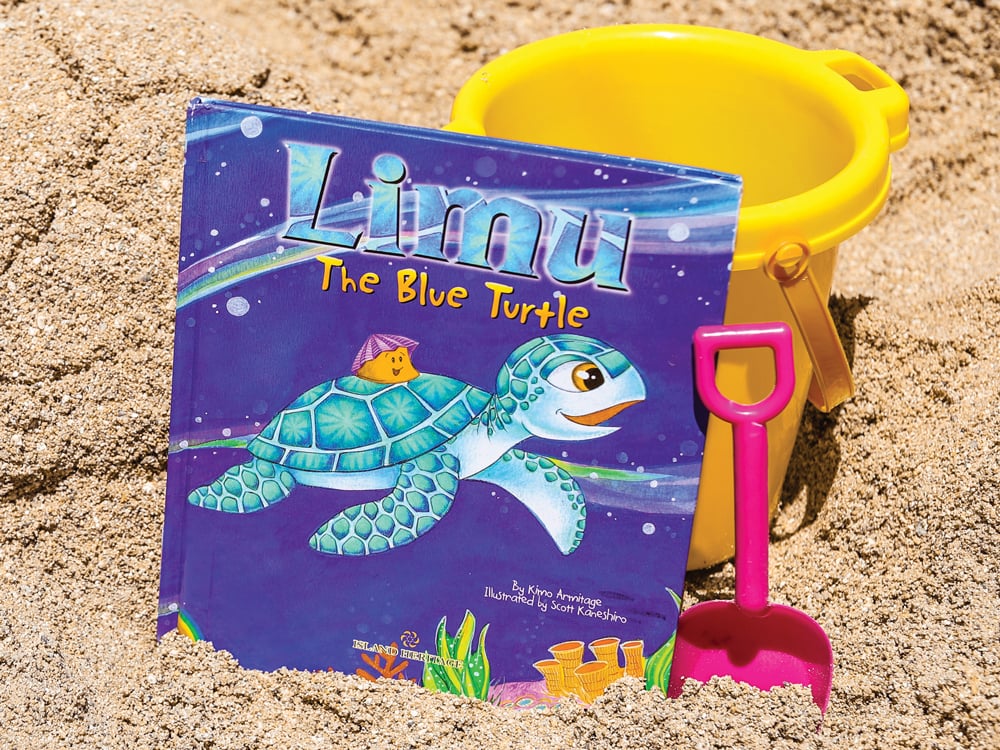 Limu's sea turtle friends are green. But he was born blue! That doesn't stop him from cruising through life and having fun with his sea creature buddies. Lesson learned: Outward appearances do not always matter.
Noodles for Baby
illustrated by Jamie Meckel
Who doesn't love noodles? Keiki will work up an appetite for the oodles of noodles mentioned in this board book. Ramen, chow fun, fettuccine, pad thai, pancit and other Island favorites are detailed in a fun, messy, rhyming tale.
Ordinary 'Ohana
by Lee Cataluna
Told through the eyes of a boy named Kainoa, this book reinforces the idea that there is no such thing as an ordinary family. Columnist and playwright Lee Cataluna explores the meaning of 'ohana in every way. It is a true reflection of Hawai'i's intergenerational, multicultural families.
Tūtū Nēnē: The Hawaiian Mother Goose Rhymes
by Debra Ryll
Author Debra Ryll takes the traditional Mother Goose and turns her into Tūtū Nēnē, telling classic rhymes with an Island spin.
Grades K–3
A Coconut Named Bob
by Austin Weaver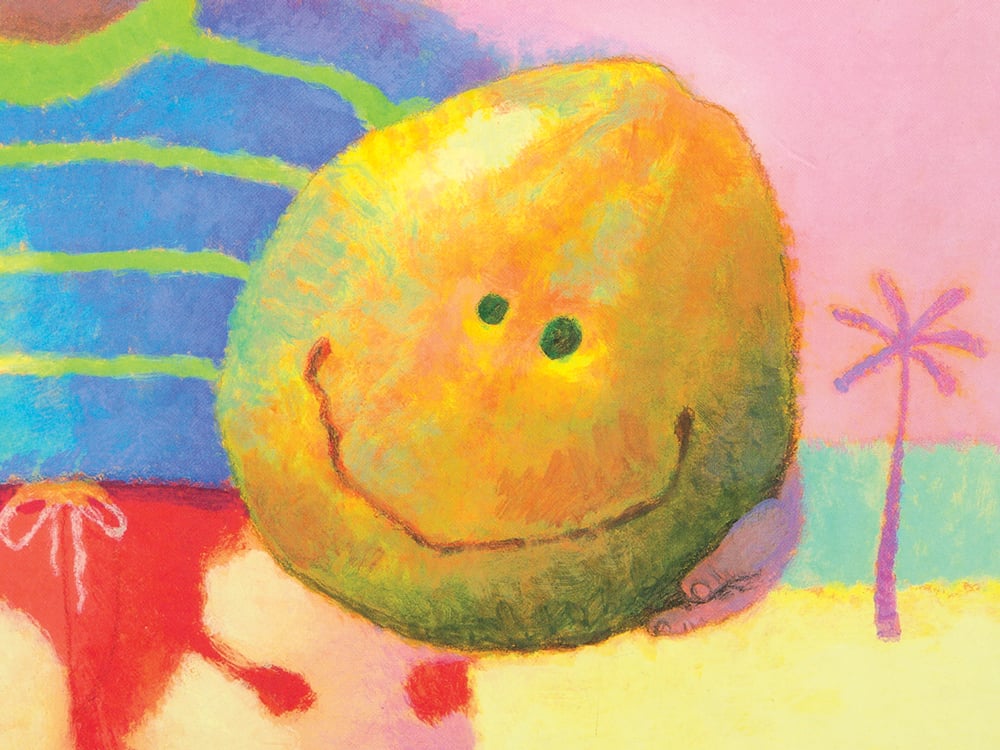 When the son of a fisherman finds a little coconut, he discovers a new best friend. The inseparable duo embarks on adventures together—until Bob falls overboard during a fierce storm. Bob washes up on a remote island where he begins creating new life in his new home—and it all comes full circle when a surprise visitor arrives.
Geckos Slide and Peek
illustrated by Jon J. Murakami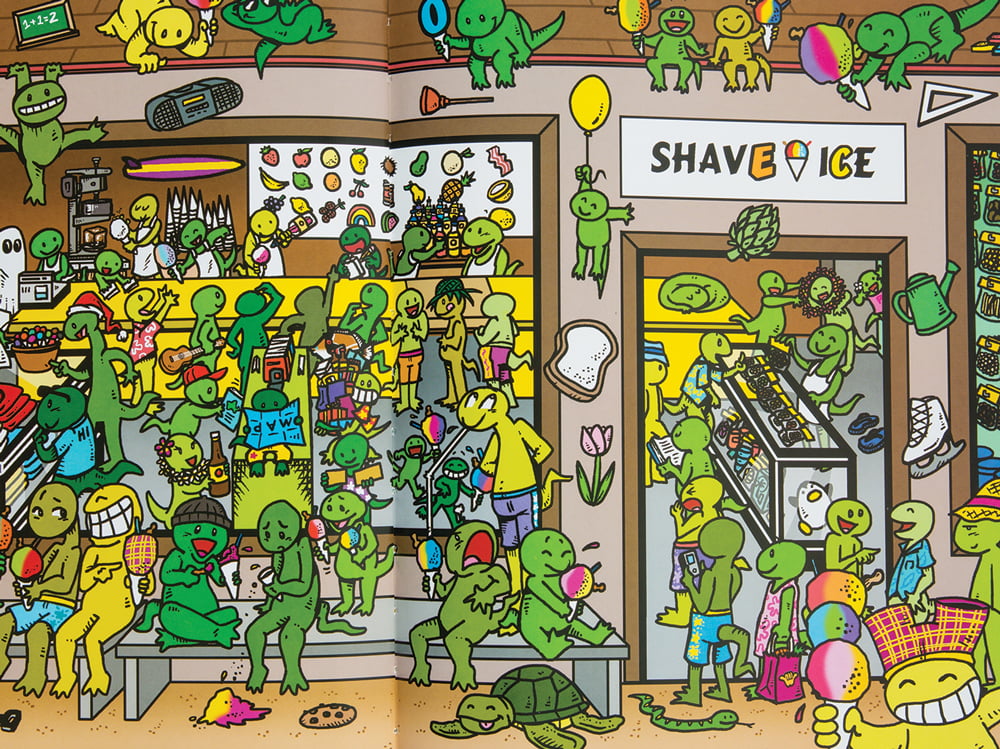 It's like "Where's Waldo" with a fun local twist. Kids search for two playful geckos while spotting other Hawai'i favorites hidden in a shave ice store, a conveyor-belt sushi restaurant, the beach and more. My daughter has spent hours looking at all the quirky details in Jon Murakami's joyful drawings.
The Goodnight Gecko
by Gill McBarnet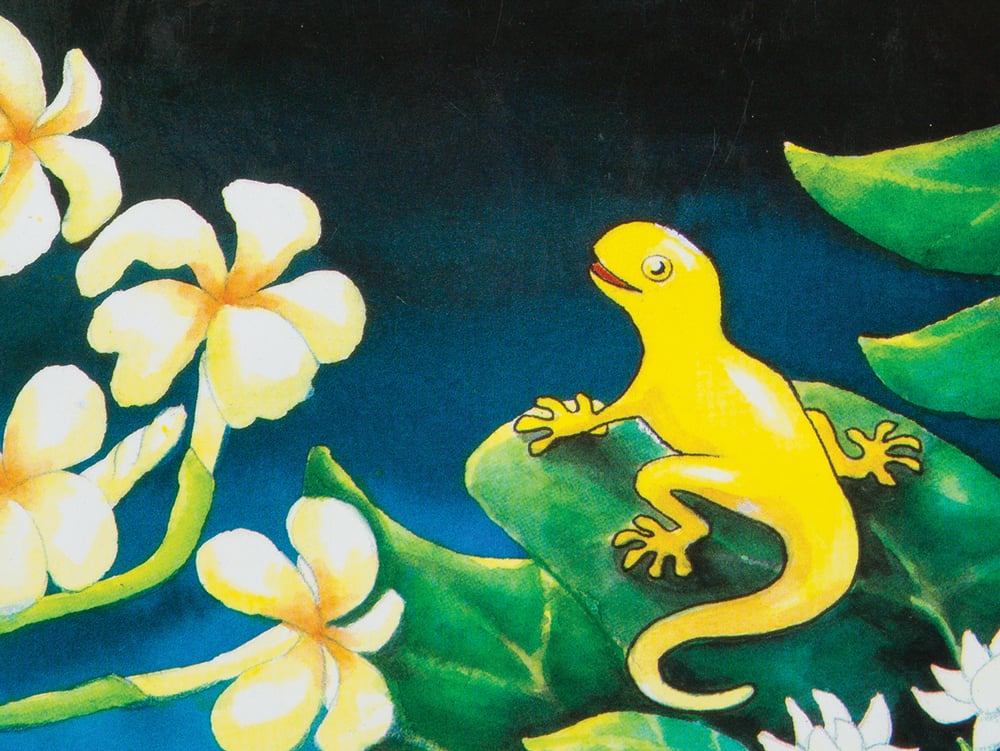 Baby gecko refuses to leave his warm nest after dark, preferring to play instead of sleep during the day. But his oh-so-patient mommy lovingly shows him the beautiful sights of a Hawaiian night, told in soothing rhyme. A local bedtime classic for more than 25 years.
Grandpa's Mixed Up Lū'au
by Tammy Paikai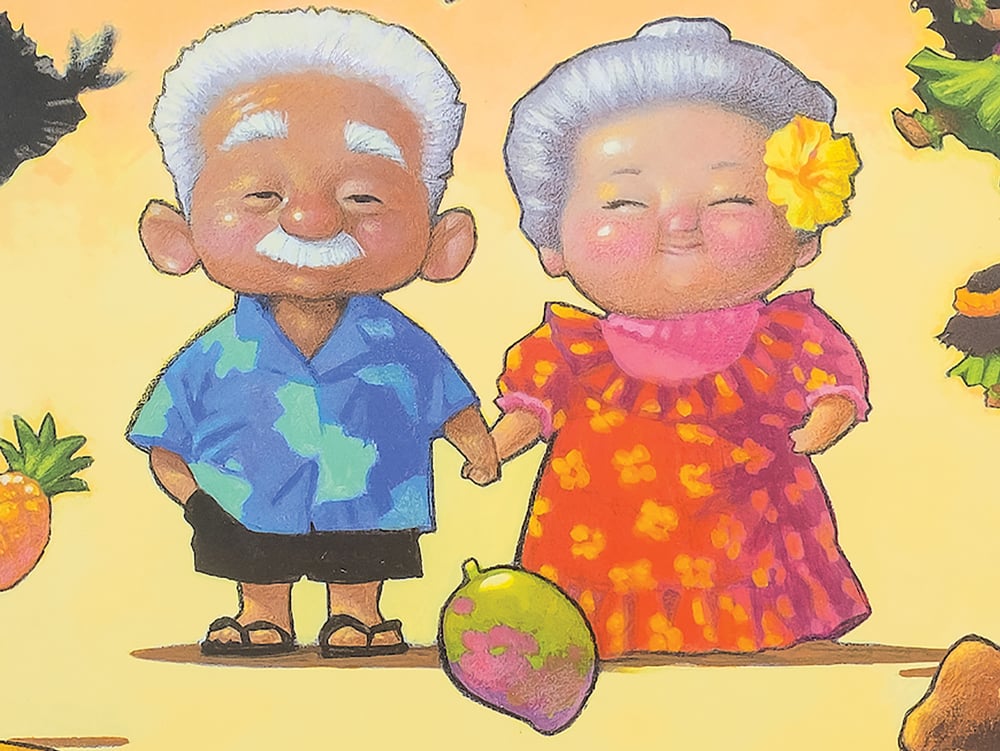 What happens when Grandma asks hard-of-hearing Grandpa to go shopping for a lū'au? When she sends him for haupia, Grandpa returns with the little girl next door, Malia. The series of comical misunderstandings will lead to giggles and a happy ending with new friends!
Peekaboo the Poi Dog
by Wendy Kunimitsu Haraguchi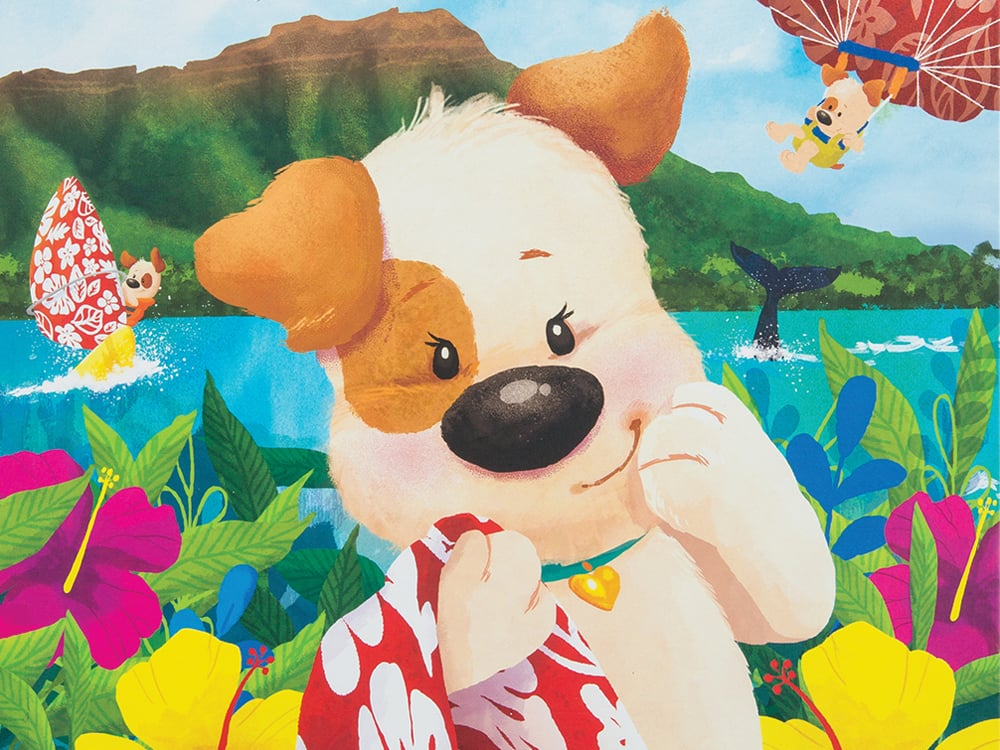 What should a poi dog do on a rainy day? Peekaboo picks up her favorite beach towel and instantly she is flying off the Pali, windsurfing in Kailua and heading anywhere her imagination can take her in this adorably illustrated book for little dreamers.
How the B-52 Cockroach Learned to Fly
by Lisa Matsumoto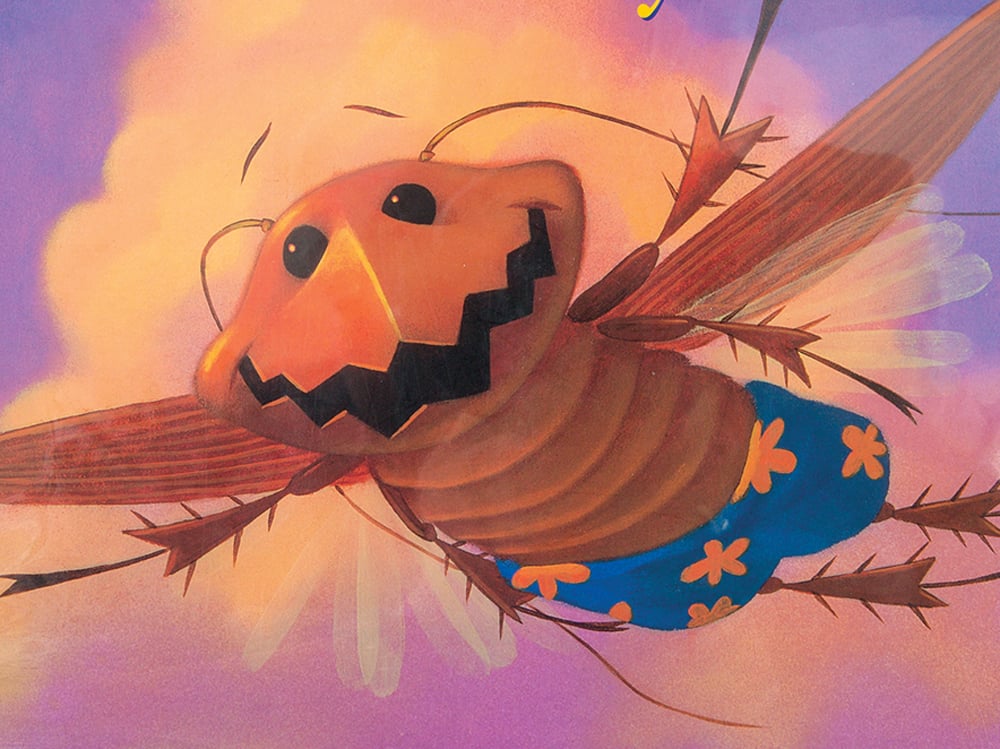 Can a giant cockroach spread its wings and chase its dreams? Find out when Kimo the cucaracha leaves his smelly garbage home to create a better life for himself.
Iki, the Littlest 'Opihi
by Tammy Yee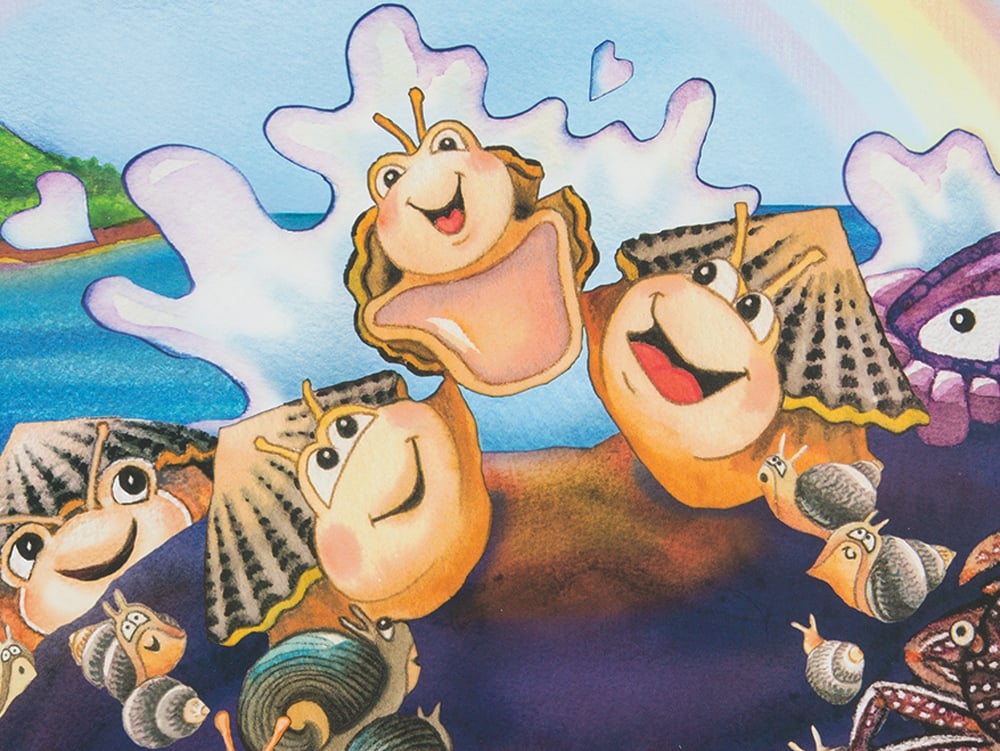 An adventurous 'opihi goes against the tide when he decides to leave his rocky home for the open ocean. But after peeling away from some sticky situations, 'opihi returns home. A surprise twist at the end teaches keiki about tenacity, loyalty and group harmony.
Island Toes
by Christin Lozano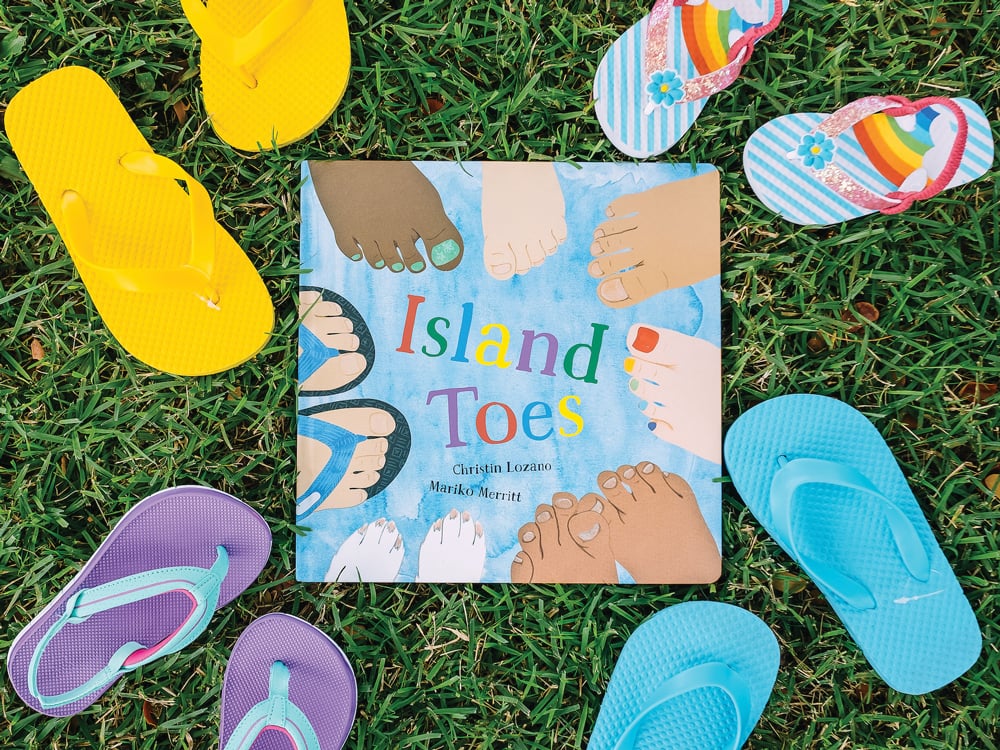 Island Toes takes readers around the Islands, where shoes are optional and toes have the freedom to explore. What kinds of experiences do toes have? From snorkeling toes, to wheelchair toes and strap-in-between toes, just how many toes can there be?
Moon Mangoes
by Lindy Shapiro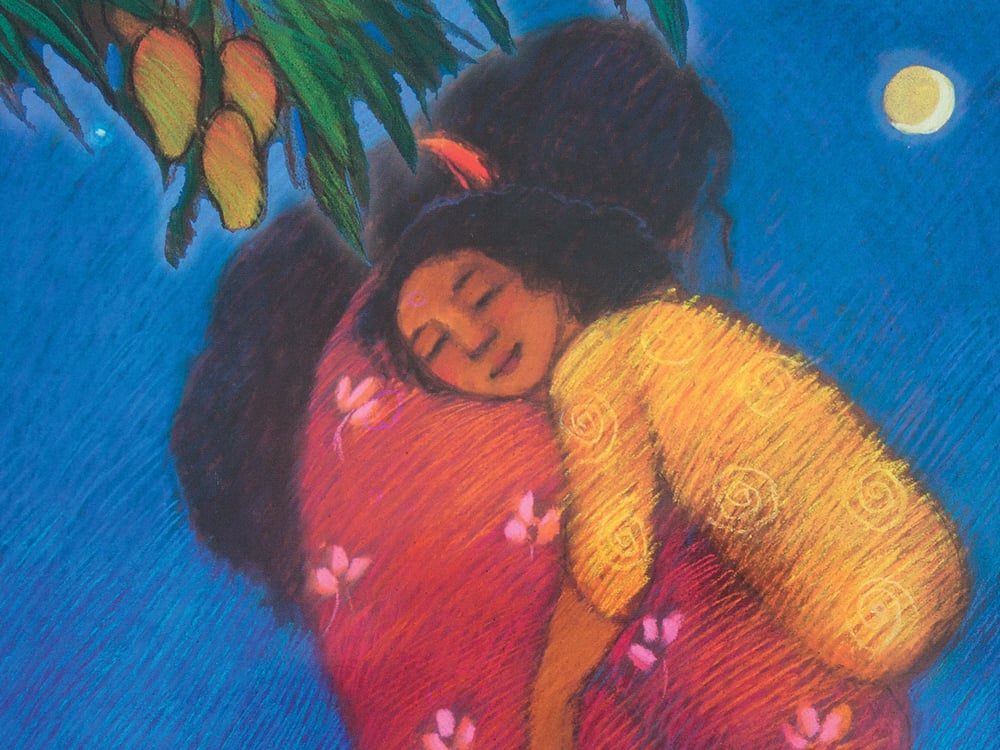 A full moon, a little blue house and a dark Hawaiian night set the tone for sleepy Anuenue, who asks Mama: "What if I ate up all those mangoes one by one and I got so full that I turned into a mango tree?" Anuenue's emerging independence, coupled with her strong attachment to Mama, are beautifully depicted in this bedtime story.
Pele and the Rivers of Fire
by Michael Nordenstrom
Pele's fiery effect on Hawai'i is told through engaging illustrations and text treatment. Keiki learn about the difference between the two types of lava and how the goddess of fire's feud with her sister, Nāmakaokaha'i, the sea goddess, sent them on a chase through the islands before ending at Kīlauea.
Too Many Mangoes
by Tammy Paikai
Mango season is here, and a tree is burying a family in the sweet island fruit. Two children take off with a wagon to share their riches with the neighbors and return with new mouthwatering treats in this story of generosity and sharing.
Where Are My Slippers?
by Dr. Carolan
What happens when keiki lose their slippers at the Honolulu Zoo? Just ask the monkeys, flamingos and zebras who fancy their own footwear. Playful rhymes and colorful illustrations in this book will captivate your keiki.
Wordsworth the Poet
by Frances Kakugawa
Wordsworth is a dreamer. His classmates don't get him and his parents keep pushing him to be like the other mice. Only his friend Emily understands. When she becomes sick, Wordsworth must ease her mind with his words. Frances Kakugawa tells her story in prose, poetry and even haiku, giving children a chance to stretch their imagination.
Grades 4–6
Calvin Coconut #1: Trouble Magnet
by Graham Salisbury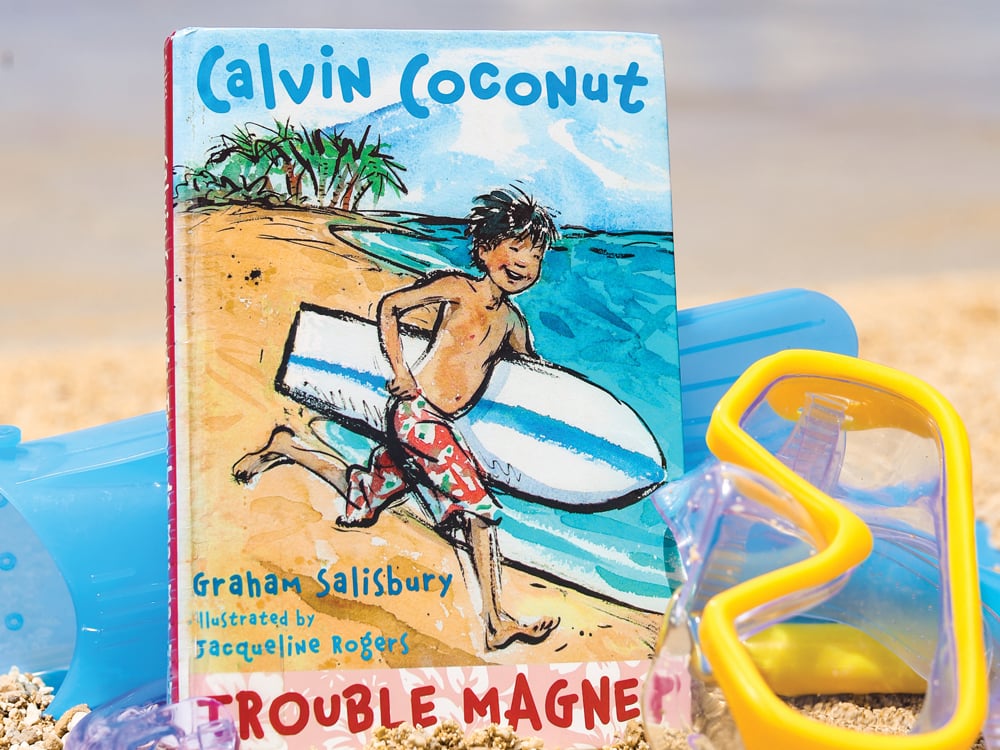 A humorous chapter book about a fourth-grade boy who experiences the fun of growing up in Hawai'i. Calvin Coconut lives near the beach in Kailua, with his mom and his little sister. Graham Salisbury wrote nine stories in this award-winning series so there are always more adventures for young readers.
Cacy & Kiara and the Curse of the Ki'i
by Roy Chang
Cacy and Kiara are sixth-grade cousins who couldn't be more different from each other. When their two schools take the same field trip to Hawai'i Volcanoes National Park, Cacy and Kiara are thrown into an adventure filled with mystery and murder. In order to save the park and themselves from certain destruction, they call upon their family 'aumakua (personal gods); receive guidance from the goddesses, Hi'iaka and Pele, and befriend the inhabitants of a secret Menehune village.
Hawai'i
by Shelley Gill
Join Patrick and his father as they tour the Aloha State. They kayak around the Big Island, drive to Haleakalā Crater, visit the paniolo on Parker Ranch, and so much more. Learn about history, natural science and culture, as well as some Hawaiian words and fun facts in an easy-to-read format.
Pidgin to da Max
by Douglas Simonson, Ken Sakata and Pat Sasaki
When's the last time someone "wop yo' jaw"? The comic-style book captured pidgin as it was in 1981, with hysterical illustrations and definitions. Although some of the phrases are out of date, at least according to my middle-school nieces and nephews, it's a great and entertaining introduction to Hawai'i's own creole language.
Middle School
Between the Deep Blue Sea and Me
by Lurline Wailana McGregor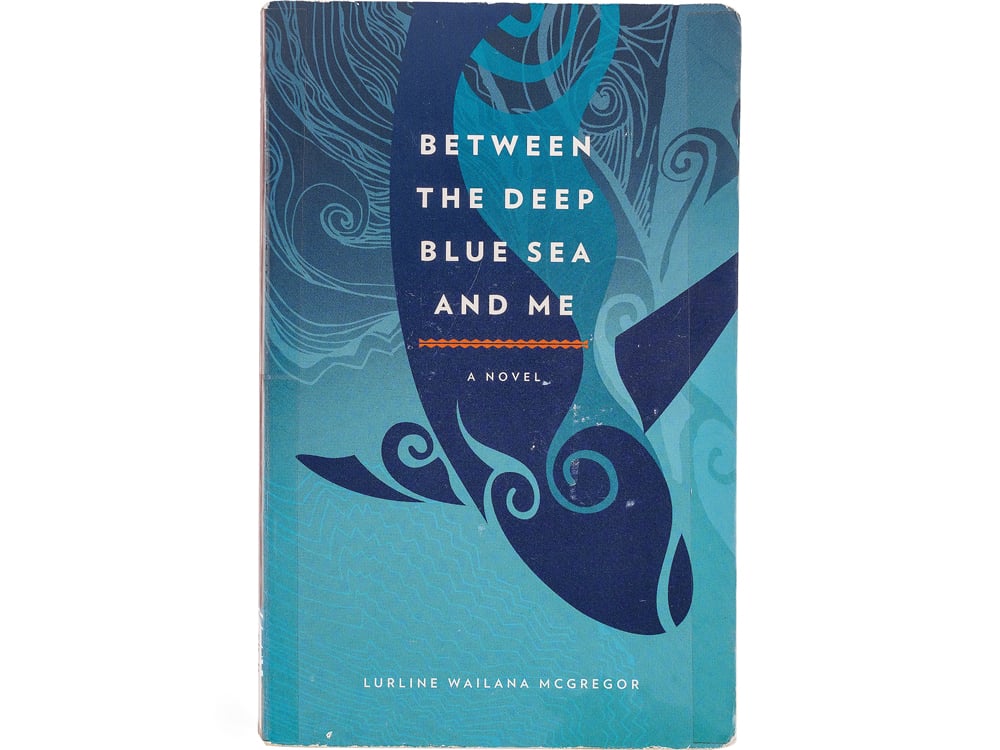 Moana Kawelo is excited to be working as a museum curator in Los Angeles until her father unexpectedly dies. When she returns home to Hawai'i, Moana begins to question her glamorous life on the Mainland and must find a balance between her ancestral responsibilities and her role as a Hawaiian.
One Boy, No Water (The Niuhi Shark Saga, Volume 1)
by Lehua Parker
Zader is the weird kid allergic to water who sits and sketches all day. When a bully keeps targetting him, Zader relies on his older brother, Jay, to keep him safe. But Zader has secrets, like the frightening Man with Too Many Teeth and his friendship with Dream Girl, a mysterious girl who haunts his nights. When Jay has a shark scare that keeps him out of the ocean, events are set in motion that forever change the destinies of the brothers and their friend, Char Siu.
The Healers
by Kimo Armitage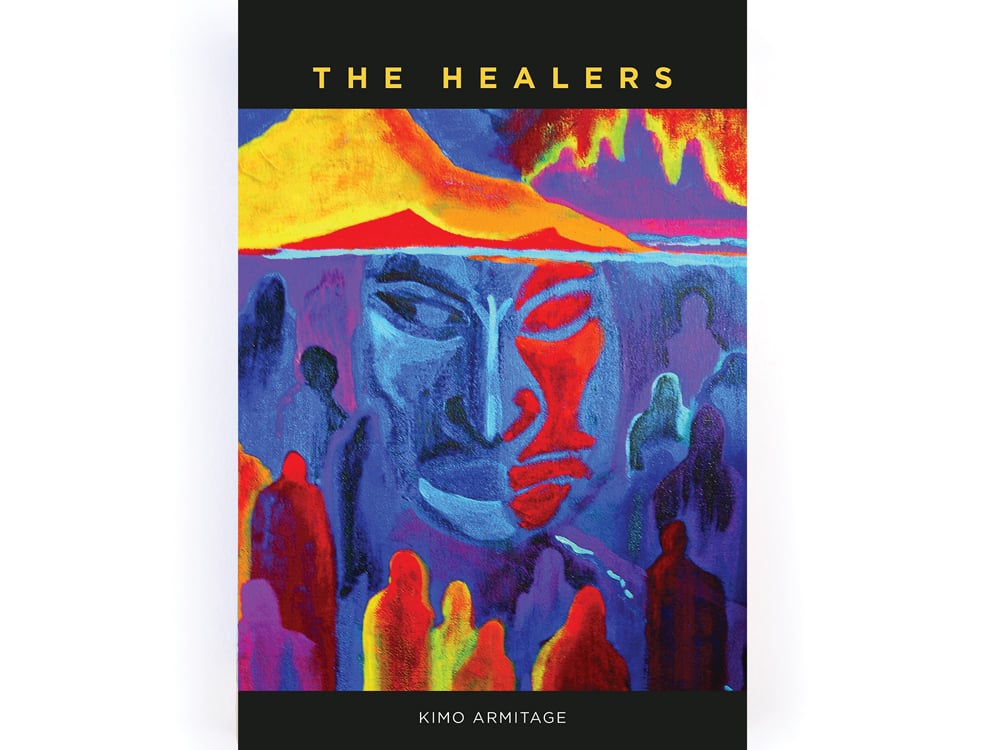 Keola and Pua are supposed to be the next healers in their family. The cousins learn about plants that heal and treat their family and friends alongside their grandmother. Then, circumstances split the two apart just as they are about to face a life-threatening challenge. Saving those facing death will require all their skills and ancestral knowledge.
The Islands at the End of the World
by Austin Aslan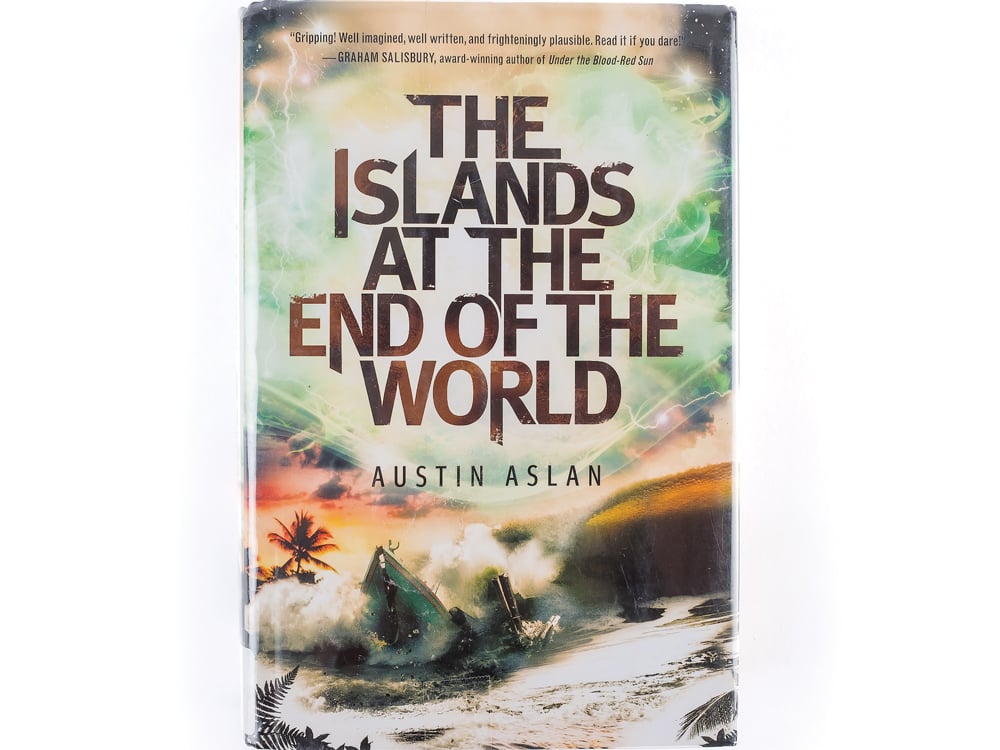 In this fast-paced, powerful survival story, electronics fail worldwide and the Islands become completely isolated as a strange starscape fills the sky. Leilani and her father start a nightmare odyssey from O'ahu to their home on the Big Island. Leilani's epilepsy holds a clue to the disaster, if only they can survive as the Islands revert to earlier ways.
The Red Shark
by Ruth M. Tabrah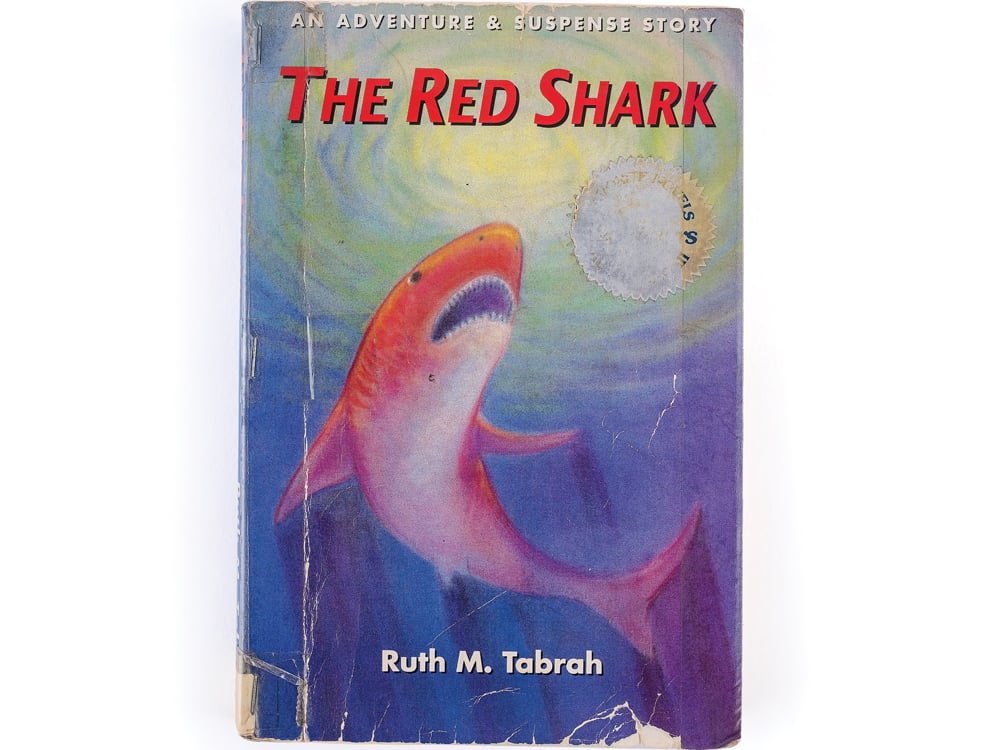 A ninth-grader from Chicago moves with his family to the island of Hawai'i, where he discovers traditional spirits and finds respect for the local culture. Published nearly 50 years ago, this book continues to enthrall youth with suspense and mystery.
Under the Blood-Red Sun
by Graham Salisbury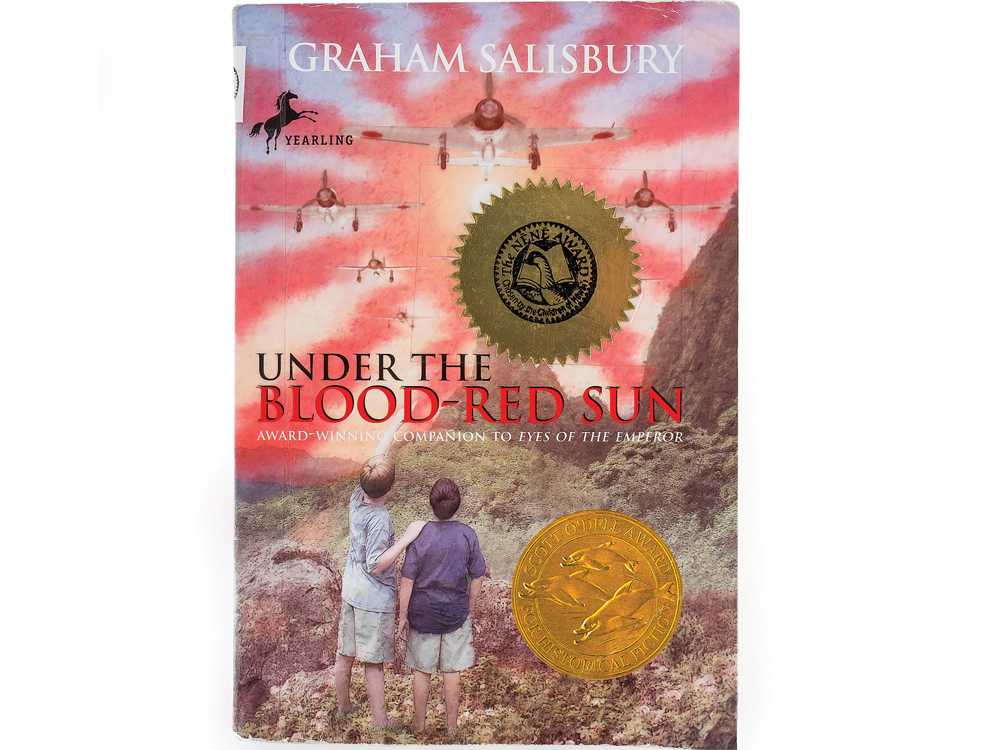 Set in Hawai'i in the 1940s, Tomi and his Japanese-American family learn to adapt to Western values while encountering racism and World War II hardships. When Tomi's grandfather and father face internment, he honorably steps up to become the man of the house.
---
Interested in finding the best local reads for adults? See "50 Essential Hawai'i Books" in the May issue of HONOLULU Magazine. It is available on newsstands now or online at shop.honolulumagazine.com.