Your Weekend: The Best Family Fun in Hawai'i for January 20–26, 2022
Eat breakfast in the Cretaceous period, run a pet-friendly obstacle course, celebrate Chinese New Year with some playtime and register to volunteer as a family.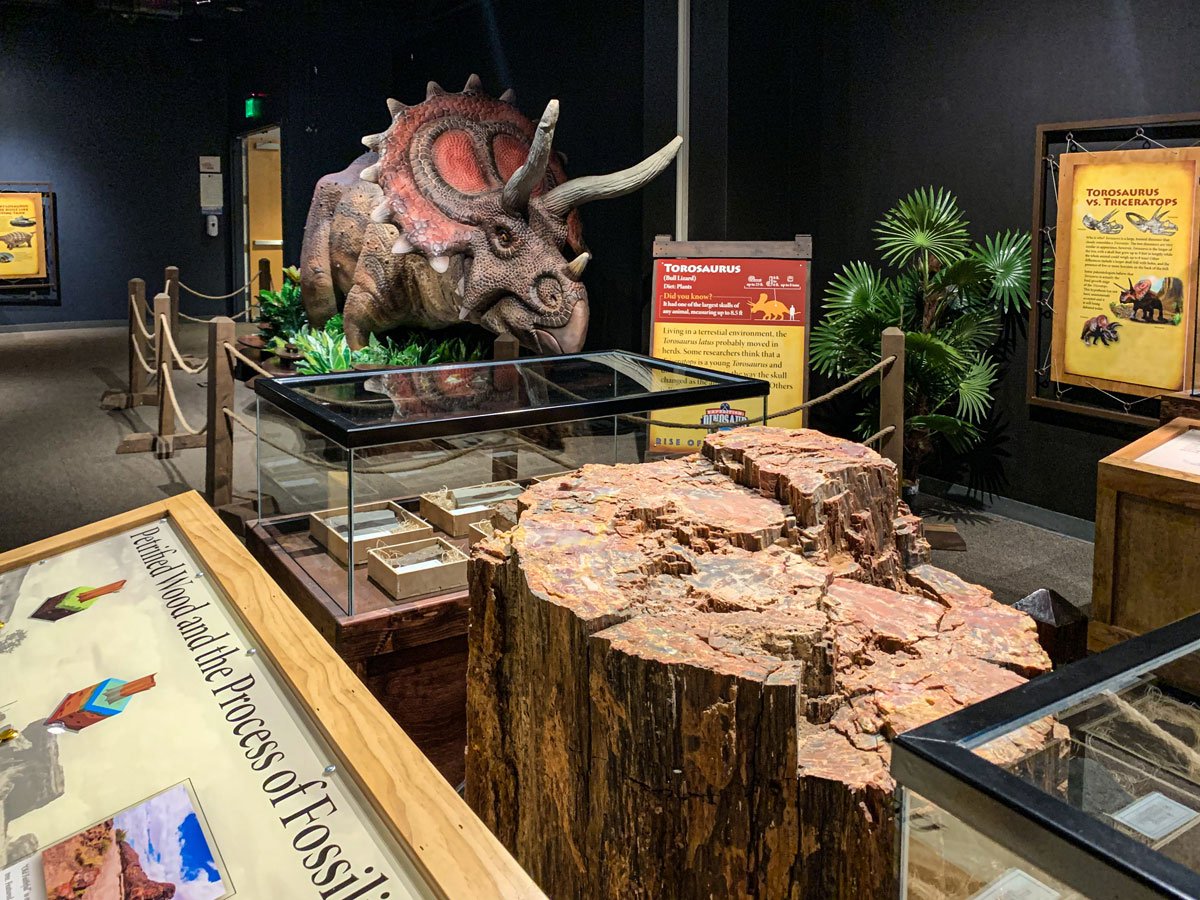 Donuts and Dinos
Bishop Museum's dinosaur and mammal exhibit is closing this weekend. And it's going out with one more early-entry event for families who want to get in one last roar. Tickets get you into the exhibit one hour before the museum opens at 9 a.m. with doughnuts, cocoa and coffee to start your day. You may also catch a glimpse of baby dinosaur, Mo'o Nui, wandering around the area. You can visit the rest of the museum as well, when it opens.
All ages
$20 for adults, $15 for kids 4 to 17 years, kids 3 years and younger are free.
Sunday, Jan. 23, 8 a.m.
1525 Bernice St.
(808) 847-3511
Bark in the Park
Run your pet through a doggie obstacle course, learn how to keep them safe in case of a fire and shop for treats and accessories in Kaka'ako. All pets are invited, though organizers say they expect mostly dogs, to the event in Kaloko'eli Courtyard, between H Mart and Earl Kaka'ako. Register online for your time in the obstacle course and be ready for some owner and pet stretches to follow. Every hour, Eddy Project will have talks about pet fire safety. Aloha Crisps will have pet jerky treats and Ports + Paws will be selling bandanas and leashes.
All ages
Free
Saturday, Jan. 22, 2—6 p.m.
444 Keawe St.
Happy Chinese New Year!
Indi and Dash Co. has a new design to help usher in the Year of the Tiger. Mom-of-two Tori Santos opened her Kāne'ohe shop, named after her two kids, after the wood signs she posted on Facebook got thumbs up all around. Now, you can pick up a DIY kit for a Chinese Yoda or, for Valentine's Day, a cute penguin, bespectacled boy or girl hearts, and a "love" emblazoned hot air balloon sign. $20.
Valentine's Day sets range from $16—$20.
45-480 Kāne'ohe Bay Drive, Suite C-01M, Kāne'ohe
Keiki Kaukau has a new set to wish little ones Gung Hee Fat Choy. We're in love with Chinatown Treats ($35), which includes a break apart gau, moon cake, tangerine, custard tart (dan taat), red envelope (lai see) made out of sturdy responsibly sourced wood and a pouch to store it all in.
Register: 'Ohana Volunteer Day at Waimea Valley
Next Saturday is family volunteer day at Waimea Valley, which comes with a morning of hands-on work, followed by the opportunity to spend the day in the valley. When HONOLULU Family held our volunteer days there, kids got dirty—and had fun!—pulling weeds and clearing the area around the gardens. There are only 30 spaces available and you do need to register ahead of time.
All ages, but work is geared for kids 12 years and younger and their parents.
Free
Register now for the workday on Saturday, Jan 29, 9—11:30 a.m.
59-864 Kamehameha Highway, Hale'iwa
(808) 638-5855
Register by emailing volunteers@waimeavalley.net
Parent's Night Out
Drop off the kids for some art fun. The first KidzArt Hawai'i Parent's Night Out in 2022 at is three-and-a-half hours which includes arts, activities and story time. A pizza dinner for your child is included, now you just have to figure out where you'll go for your date/errand night. Groups are limited to 20 kids and masks are required.
3 to 12 years
$55, 10% discount for siblings
Friday, Jan. 21, 5:30 to 9 p.m.
St. Christopher's Church, 93 N. Kainalu Drive, Room 102, Kailua
(808) 354-5905
Register at kidzart.com/franchise/windward