Your Weekend: The Best Family Fun in Hawai'i for January 13–19, 2022
Visit wild birds (and call them by name), go hunting in a gallery, start to celebrate the tigers in your life and gather your bottles for a local teenager's nonprofit.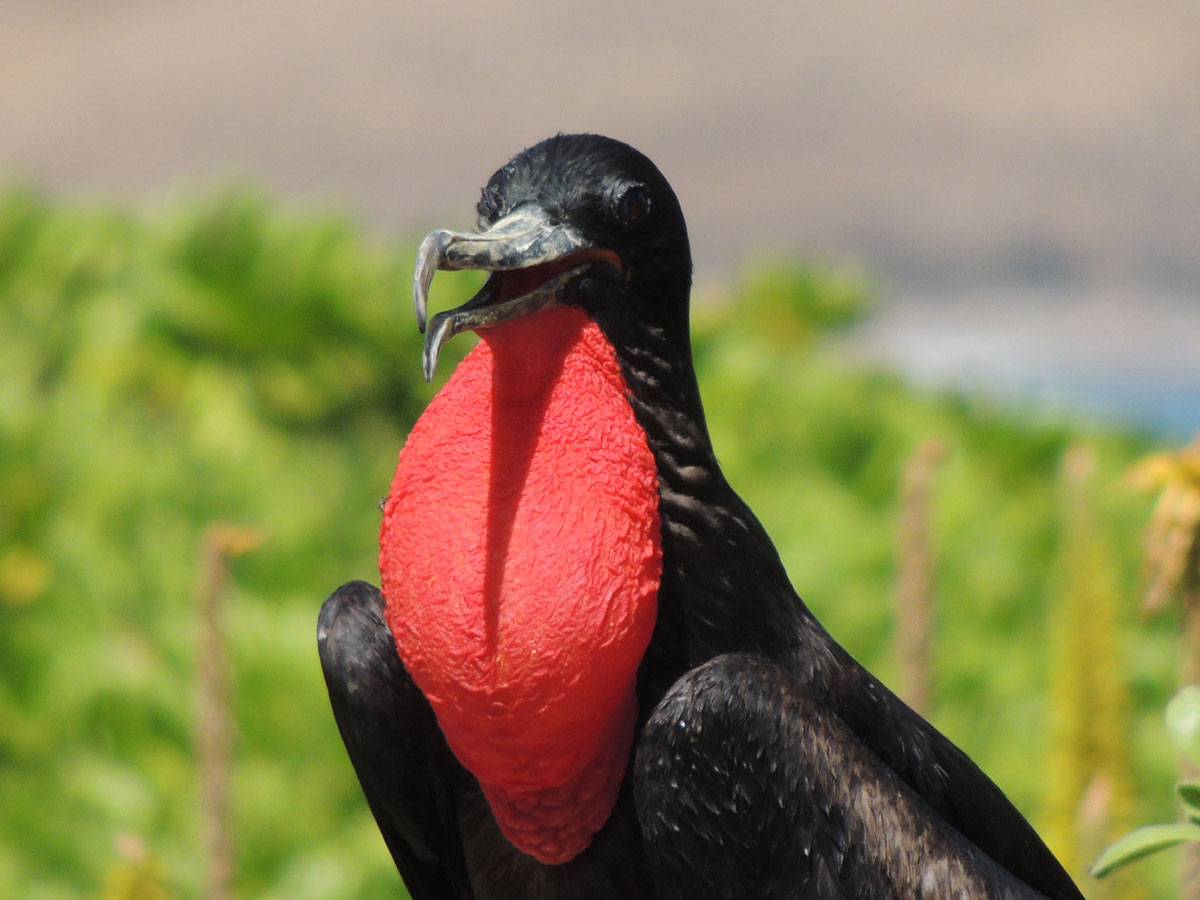 Sea Life Park Bird Sanctuary Blessing
Whenever our families have visited the Waimānalo park, the aviary has been a highlight. But this weekend, seabirds will be the focus with the blessing of Sea Life Park's newly renovated seabird sanctuary and rehabilitation center. This is where park staff care for hundreds of injured birds until they can be released back to the wild every year. The birds who cannot live on their own will stay in the sanctuary for the rest of their lives. Kids can learn about some of the 22 species that call Hawai'i home, how to protect them and go on an educational scavenger hunt. Vote by Thursday, Jan. 13 to help select the new names for two birds who have recently joined the other five permanent residents: a curious wedge-tailed shearwater and a brown booby. Both winning names will be announced Saturday.
All ages
$24.99 for general admission, $19.99 for kids 2 to 12 years old, free for kids 2 years and younger.
Saturday, Jan. 15. The blessing is at 11:15 a.m.
41-202 Kalaniana'ole Highway, #7, Waimānalo
(808) 259-2500
Honolulu Museum of Art Family Sunday
The in-person, on-campus (and did we mention free to kama'āina?) day is back in 2022. Sunday's theme is "Community" which includes a reading of Mac Barnett's book Extra Yarn at 11 a.m. and noon, a shaka sign to color and take home, and the gallery hunt.
Free
All ages
Sunday, Jan. 16. Kids activities are 11 a.m.—2 p.m. The museum is open 10 a.m.—6 p.m.
900 S. Beretania St.
(808) 532-8700
SEE ALSO: 🧧 How to Celebrate Chinese New Year in Honolulu Like You're Really Chinese
Chinese New Year Activities
So far, there are plans for celebrations in Chinatown. To start preparing for the Year of the Tiger at home, the Hawai'i Children's Discovery Center has a DIY hand drum kit you can pick up. Older kids, 12 years and up, can crochet a tiger charm at Housemart Ben Franklin, borrow or buy a tiger-themed book for home reading, or just wait anxiously for the release of the movie version of the award-winning youth book The Tiger Rising on Jan. 21.
Bottles4College Drive
We're always fans of donating when you can, but when you can help support a student-run nonprofit, it's even more fulfilling. This weekend, 14-year-old Genshu Price will be gathering recyclable cans and bottles for his organization, Bottles4College, which intends to use the funds to create scholarship opportunities for local kids. In 2021, he collected more than 325,000 recyclables, and wants to gather a ton in the two days alone. You can read more about Price (who appeared with his brother in HONOLULU Family a few years ago) on HONOLULU Magazine's website.
All ages
Free
Saturday, Jan 15 and Sunday, Jan. 16, 8 a.m.—4 p.m.
Pearlridge Center, Sears side, 98-1005 Moanalua Road, 'Aiea
SEE ALSO: 🙋🏾 Volunteering Opportunities Families Can Do Right Now in Honolulu
Register: Mālama Loko Ea 'Ohana Volunteer Day
Mālama Loko Ea accepts small groups of volunteers every Saturday to help clear and maintain the fishpond and surrounding grounds. At past HONOLULU Family Volunteer Days, families had a blast getting their hands into the water and in the dirt for a good cause. You will need to sign up online, complete a COVID-19 waiver form and wear a mask when you arrive. Bring sunscreen, water, a towel or change of clothes and lunch so you can picnic nearby once the work is done.
All ages
Free
Register now for Jan. 22, 9–10 a.m.
Loko ea Fishpond, 62-540 Kamehameha Highway, Hale'iwa
Register and fill out the waiver forms on lokoea.org