Volunteering Opportunities Families Can Do Right Now in Honolulu
We are delaying our HONOLULU Family Volunteer Day this year, but there are still fun ways for keiki and parents to get outside and help out.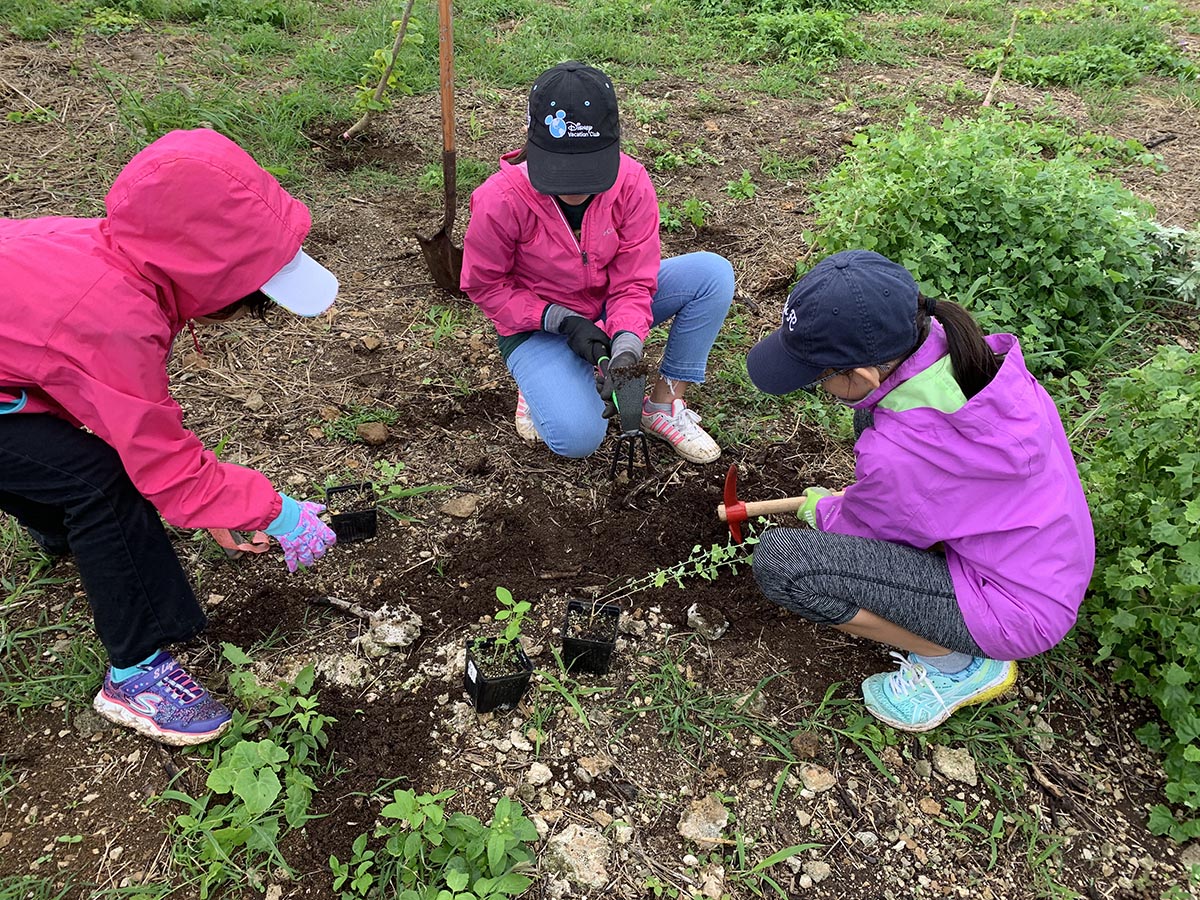 I was a bit crushed when Jan. 2, 2021, came around and the HONOLULU Family team was not outside pulling weeds, cleaning theaters or working in a loʻi with other local families. Since 2016, the first Saturday in January has been our HONOLULU Family Volunteer Day.  This year, we had to put that gathering of more than 200 families on pause. We are hoping to coordinate our day of giving back in the fall but, in the meantime, we checked in with some of the nonprofits that we've worked with for this day of service and fun to see which are still holding volunteer days.
Smaller group size limits mean that spaces fill up quicker than in years past. But, as someone who has worked at almost every one of these sites, I can tell you that all of these opportunities are fun and fulfilling ways to spend a day. In general, you will need to bring a few things to these outdoor activities: a water bottle, sunscreen, a hat, clothes you don't mind getting dirty and closed toe shoes. Most require some sort of COVID-19 screening prior to the event or on site.
See also: Good Reads: Books That Inspire Kids to be Helpful and Kind
808 Cleanups
The group dedicated to cleaning beaches, parks and other public places never stopped its work. Instead, organizers have been putting out weekly calls through Facebook and Instagram for workdays, although each site is capped at four volunteers for every staff person. A more flexible idea for families may be the Adopt A Site program where you can commit to a certain place and then work on it on your own schedule.
808 Cleanups provides supplies. (808) 892-3464, 808cleanups.org
---
Children's Discovery Forest
On the third Saturday of every month, five volunteers get the chance to work on the Hawaiʻi Forest Institute's native Hawaiian garden at the Honolulu Zoo. We did ask, and larger families will be allowed as long as all members live in a single household. When we volunteered there, kids weeded, planted, harvested and just got dirty in the garden. January is already booked so you should email to get on a waitlist for February or March.
Located at the Honolulu Zoo, 151 Kapahulu Ave. hawaiiforestinstitute.org/our-projects/Honolulu-zoo-discovery-forest, email lmduling@hawaii.edu about opportunities.
---
Mālama Loko Ea
The North Shore loʻi hosts volunteers every Saturday morning. Only 10 volunteers are allowed each session, so sign up early. Kids and parents can either work in the water or on the grounds around it. Mālama Loko Ea will lend you gloves and tabis, and you'll need a mask to check in but can remove it while working if you are far enough away from other groups. You are invited to bring a lunch for a picnic on-site.
62-450 Kamehameha Highway, Haleʻiwa. lokoea.org/come-to-community-work-day, @lokoeafishpond 
---
Mālama Maunalua
Socially distanced huki are scheduled during the week and weekdays when the tide is low at Maunalua Bay. Email volunteer@malamamaunalua.org to find out when the next one will be. Groups are limited to 10 people, you must wear a mask and stay at least 6-feet away from other groups.
malamamaunalua.org, @malamamaunalua
---
Waimea Valley
The park across from Waimea Bay has been welcoming back volunteers since the summer. ʻOhana Volunteer Days are held twice a month and are limited to 20 people. Kids and parents will weed, plant and work on the native Hawaiian plants in the garden. After working, you are free to spend the day in the valley. Email volunteers@waimeavalley.net to reserve a space or inquire about upcoming volunteer days.
59-864 Kamehameha Highway, Haleʻiwa. (808) 638-5855, waimeavalley.net, @waimeavalleyoahu