Good Reads: Books That Inspire Kids to be Helpful and Kind
These fun stories teach keiki lessons in kindness, resourcefulness and how to help others.
As parents, we're constantly seeking new ways to teach keiki to be kind, resourceful, service-oriented and grateful. One way is to introduce them to great books. Here are some of HONOLULU Family's top picks. (We did not choose the titles based on the characters—the bunnies were purely coincidental.) These books are available on Amazon.
---
PRESCHOOL AND KINDERGARTEN
Moneybunny Series
by Cinders McLeod
Teach young keiki to identify needs from wants with the "Moneybunny Series," comprising three books on financial literacy. Spend It! is about a boisterous bunny named Sonny who receives a weekly allowance of three carrots and learns to not spend everything on toys. Earn It! is about Bun, an ambitious rabbit who dreams of becoming a famous performer—yet she refuses to practice and take lessons. In the book Save It!, Honey earns two carrots a week for babysitting five loud, obnoxious siblings. She wishes for quiet time alone, so she learns to save money to buy herself occasional treats.
Nancy Paulsen Books/Penguin Random House.
---
PRESCHOOL TO GRADE 2
The New Neighbors
by Sarah McIntyre
The bunnies upstairs are thrilled to learn that rats have moved into the first-floor unit of their apartment building! The neighbors, however, are worried. They think rats are dirty, smelly and steal food. Can everyone in the apartment building get along? When the neighbors finally meet the new rats, the unexpected happens. This story uses humor and cuddly animals to highlight serious topics, such as discrimination, xenophobia and prejudice.
Penguin Random House.
---
PRESCHOOL TO GRADE 2
Be Kind
by Pat Zietlow Miller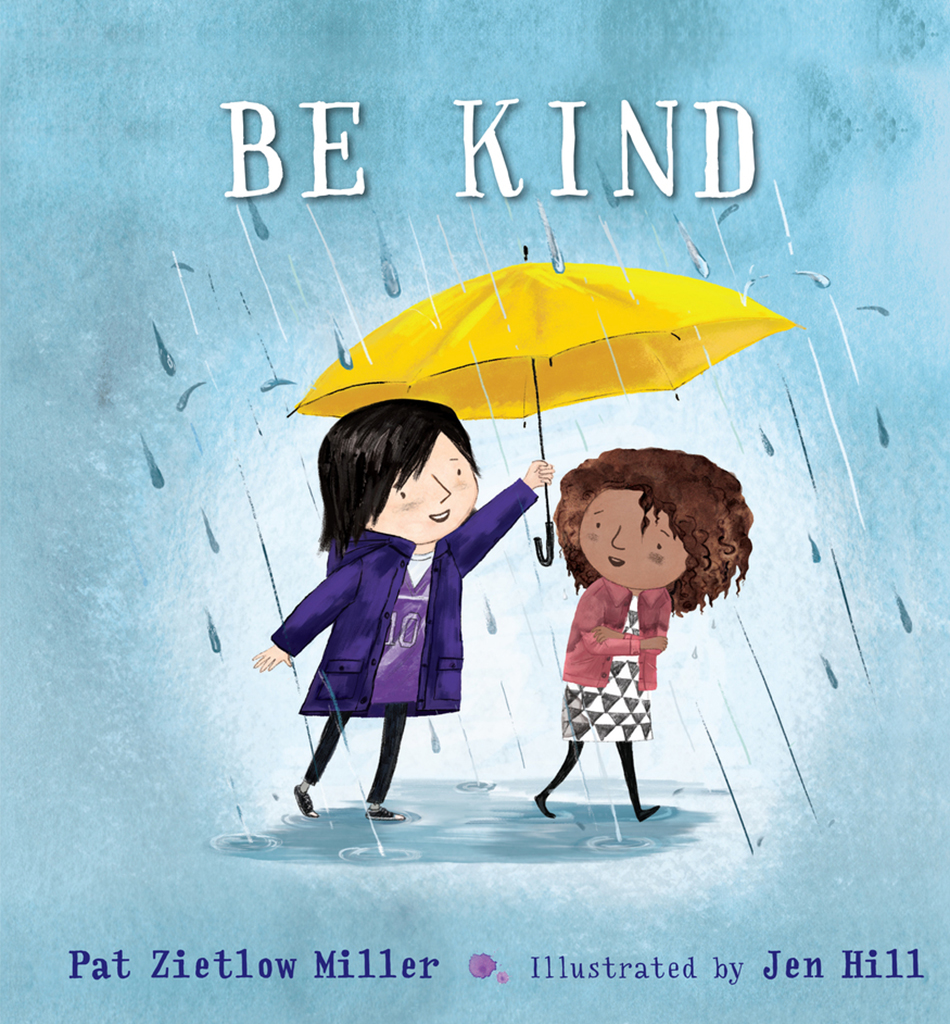 Photo: Amazon
When the new girl at school, Tanisha, spills grape juice all over her dress, classmates make fun of her—except for one girl who wants to make her feel better. The problem is, she doesn't know how. Should she spill grape juice on herself so the other kids don't focus on Tanisha? Should she sit next to Tanisha in art class? This New York Times bestseller explores different ways to show kindness. Keiki discover that small acts can make a global impact.
Roaring Brook Press.
---
PRESCHOOL TO GRADE 1
Tomorrow I'll Be Kind
by Jessica Hische
This uplifting book introduces young children to a vocabulary of emotions. They'll learn what it means to be helpful, patient, gentle, honest, generous, grateful and kind. Each word is written in colorful letters and accompanies cute characters in different scenarios. The book's mission is to encourage children to do their best every day. Author and illustrator, Jessica Hische, is known for her New York Times bestseller Tomorrow I'll Be Brave.
Penguin Young Readers Group.
---
GRADES 2-4
Evie and the Volunteers
by Marcie Blessy
This book series for older readers follows 10-year-old Evie and her friends who do service projects around their neighborhood. The group helps at an: animal shelter, nursing home, food pantry, hospital, military support program and after-school program. Although the kids get into some trouble in every book, they always learn a heartwarming lesson.
CreateSpace Publishing.
---
GRADES 4-6
The Kid's Guide to Service Projects: Over 500 Service Ideas For Young People Who Want to Make a Difference
by Barbara A. Lewis
As older children understand the feel-good emotions that come from helping others, they'll be inspired to volunteer in their communities. This handy guide lists hundreds of ideas for kids' service projects. Also included are keiki-friendly tips for fundraising, petitions, publicity and creating surveys. This book was published a decade ago and was highly recommended by Helena Ying, children's librarian at the Hawaiʻi State Library. Free Spirit Publishing.