Young rocker: This 9th-grader's releasing an EP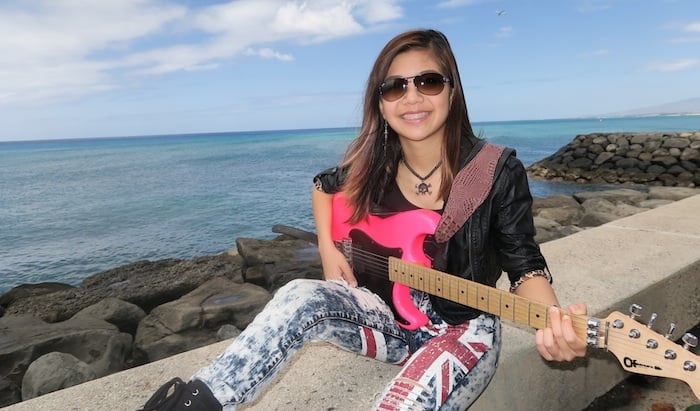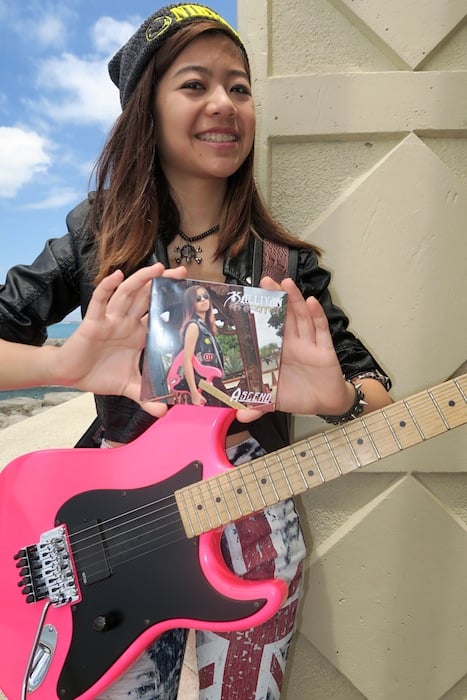 By Lance Tominaga
She's performed at West Hollywood's famed Whisky A Go Go. She's jammed onstage in front of thousands of fans. And now she's releasing her very own EP, "Ascend."
Oh, yeah. Kalliyan Davis is just 14.
We recently sat down with Davis, a 9th-grader at Punahou and the lead guitarist and vocalist for Hawaii's youngest classic rock band, Chaotic Five, to talk about her debut solo EP.
Frolic: How did the EP come about?
Davis: Well, it's something that I had been dreaming about for a while. I started writing some songs last fall. The process itself – thinking of a subject and putting it into lyrics and music – is really hard for me, but it feels good when I get it all out. The EP took many hours of work, but I really like the finished product.
Frolic: There are four songs on the EP. Describe them for us.
Davis: The first song, Turning My Back, was inspired after we had some trouble in the band [Chaotic Five]. People were leaving, and there were some other internal problems. The song is more alternative with a poppy sound, but it still keeps the guitar element. Whispers is an alternative rock song about speaking up and standing up for yourself. Broken is hard rock, kind of metal, and is kind of an empowering piece dealing with corruption. And Ascend is the title track. It's about rising above negativity and people who give off negative vibes.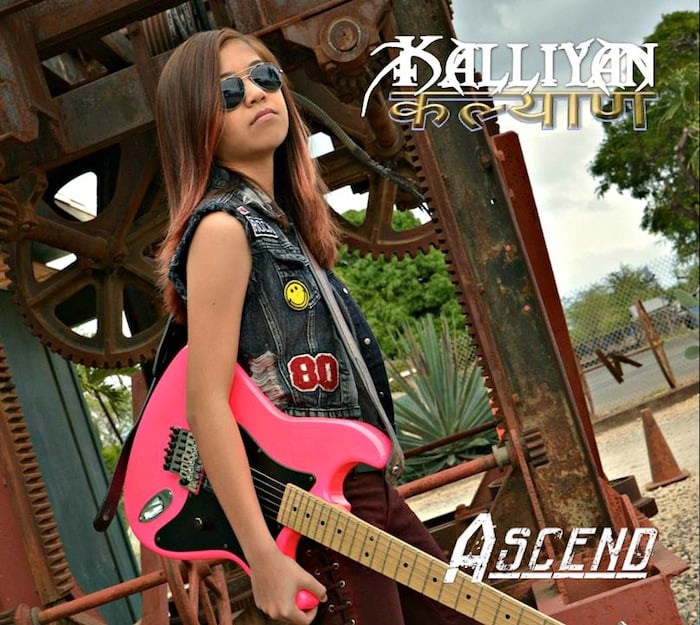 Frolic: Who are some of your musical influences?
Davis: I listen to a lot of bands like Avenged Sevenfold, Cage the Elephant and Young the Giant. I also listen to classic bands like AC/DC and Black Sabbath. I like to take parts of their music and see how I can change them up and put them into mine.
Frolic: When did you start playing guitar?
Davis: I started playing when I was eight, but I loved music all my life. When I was little, I used to watch Baby Einstein and Baby Mozart videos. I started playing piano when I was five.
Frolic: Last question. What advice do you have for young children who are pursuing dreams of their own?
Davis: My advice? If there's an obstacle in front of you, you have to find some way to get past it. You either have to go over it, find a different path around it or just go right through it!
The public is invited to Kalliyan Davis' EP release party this Sunday, May 17 at Crossroads at Hawaiian Brian's, 1680 Kapiolani Blvd. There is no cover charge for the event, which starts at 7 p.m. (doors open at 6). The EP will be available for sale and live music will be performed by Above Reproach, Fat Jesus and Chaotic Five.
Here's an impromptu taste of Kalliyan unplugged, though she's better known for her electric guitar covers of Judas Priest and Santana.