You Voted: Here's the New King of Frolic's Poke Fest 2020
Did we take your picture? Check out video and photo recaps of the Oct. 17 drive-thru event.
You voted, and the results are in: For the second time in a row, Tamashiro Market takes the title of King of Poke Fest. Here's the market's Real Kine Poke with real kine crab, real kine scallops and real kine shrimp (we just checked: This is available at the Kalihi store as long as it sells). Like many Poke Fest poke, Real Kine Poke was a special creation for the Oct. 17 event. Congratulations!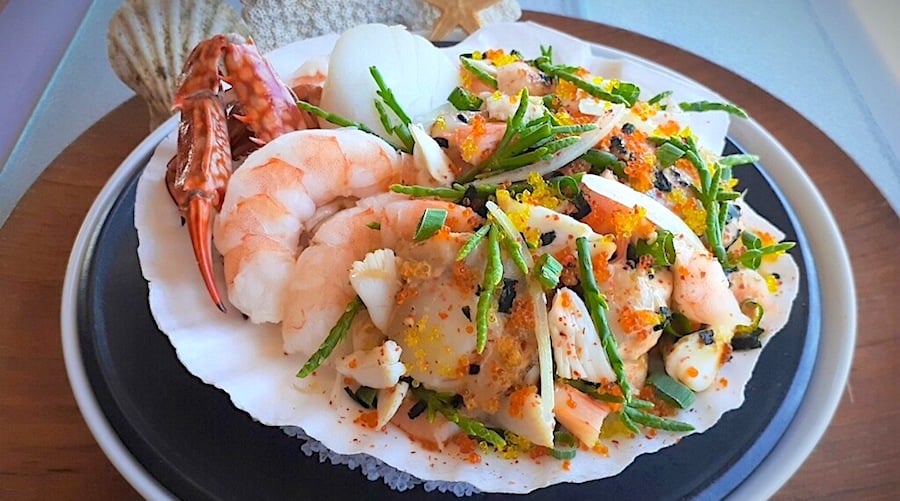 Thanks to all who voted in our online poll and to all who helped make Frolic's 3rd Poke Fest a sold-out success. And thanks to our awesome vendors for all kinds of ono and creative poke: Alicia's Market, Dean & DeLuca, Hibachi, Kalapawai Market, Nico's at Pier 38, Off the Hook Poke, Redfish Poke and Tamashiro Market! For the record, every poke got votes, so in our minds every one was a winner!
If you drove through to pick up your poke that day, there's a good chance we snapped your photo. Check out this photo gallery recap of the drive-thru event.