X-1 heroes fight: Kala Hose vs Niko Vitale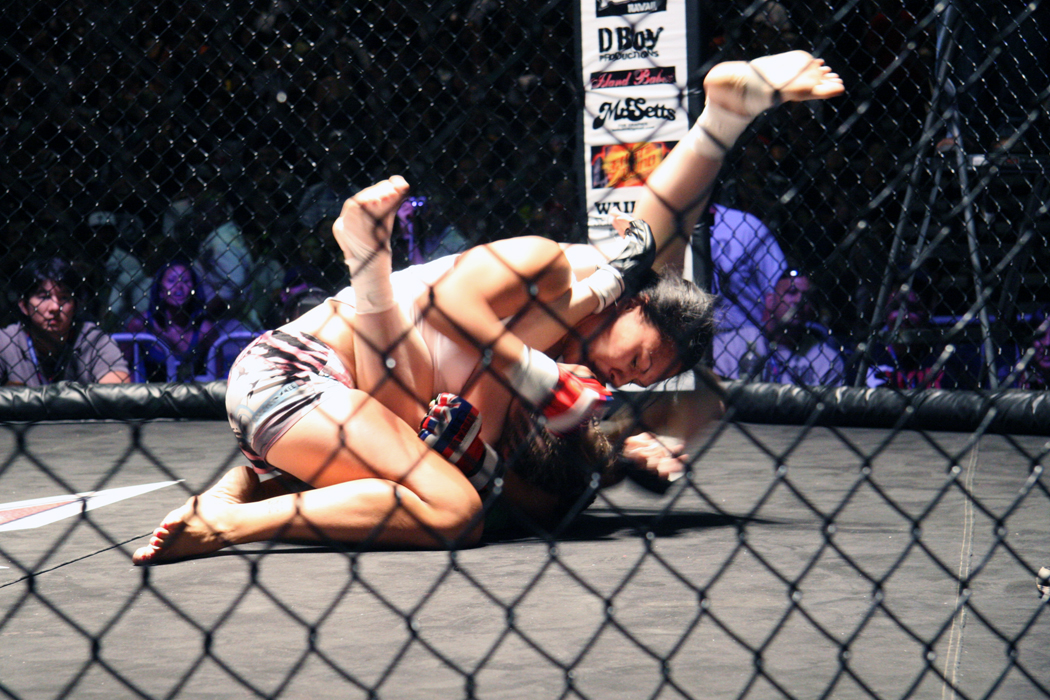 Saturday was the highlight of my weekend. I went off to sit ringside at one of Hawaii's long awaited fights between local fighters, Kala "Kolohe" Hose and Falaniko Vitale at Blaisdell Arena. Having wrestled in high school, I'm a big MMA fan.
Some come to see the ring girls or for the food, but most come to support the fighters and witness awesome fights. This fight could have been purchased on pay-per-view, but the atmosphere is a lot more intense when the ring is in front of you.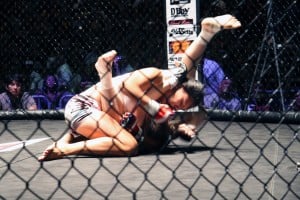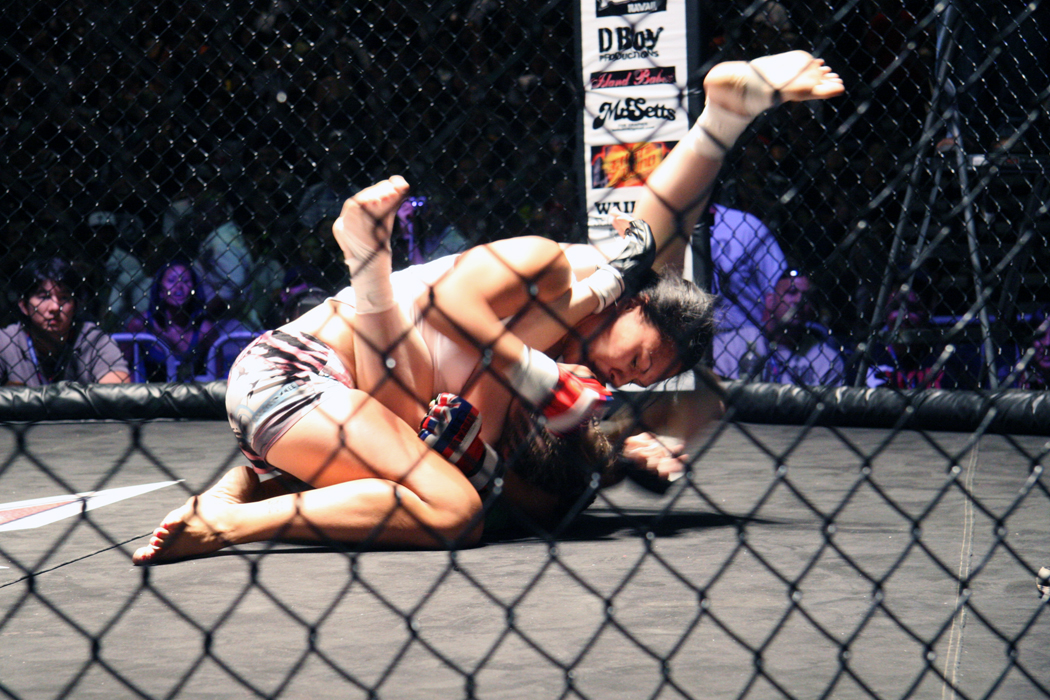 The only female undercard fight was Raquel "Rocky" Paaluhi vs. Sarah D'Alelio in the 135 lb. weight division. D'Alelio caught Paaluhi in the first round in an arm bar, injuring her opponent and winning the fight. It was great to see women participating in what is a male dominant sport.
There were also new title holders at Saturday's X-1 135 and 145 lb. weight classes. During the 135 lb. fight card between Russell Doane and Bryson Hansen, Hansen entered the ring as the current undefeated champ. Doane tapped Hansen out in a triangle choke to become the new belt holder. Doane's proud girlfriend must have motivated him because out of everyone in the crowd, she was cheering the loudest — no joke. During the 145 lb world championship fight between Ricky Wallace and Strikeforce veteran Alvin Cacdac, Wallace worked Cacdac to the ground. Cacdac tried to bridge out multiple times, but was defeated by a choke hold in the third round.
Semifinalists in the light heavyweight division included fights between California's Roy Boughton and South Korea's San Soo Lee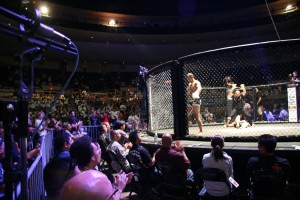 and Hawaii's Poai Suganuma vs. Russia's Vitaly Shemetov. The South Korean took Boughton to the third round and won by decision. The fight between Suganuma and Shemetov was ridiculous. Suganuma missed his firefighting physical test to fight on Saturday, so losing was not an option. In the beginning of the fight, Suganuma took a big kick to the head, but knocked out his opponent in the first round in one minute and 28 seconds. Lee and Suganuma will fight for the light heavyweight championship title on Nov. 6th.
It was the fight that everyone had been waiting for, the X-1 World Middleweight Championship between Hose and Vitale. Vitale, a veteran to Hawaii's MMA scene, returned to the ring to defend his title. The crowd went berserk! You had Hose fans on one side wearing white shirts, and you had Vitale fans on another stand wearing black shirts. You'd hear name chants left and right. At one point during the match, two ladies who were sitting in the front row were screaming "Kala" and "Niko" at each other. Vitale defeated Hose by tap out in the fourth round.
Overall, the fights showed true sportsmanship. Hose even helped place Vitale's belt around his waist. Both fighters admitted that they would rather train with each other and compete against out-of-state fighters. It was great to watch the blood and sweat. Below are pictures from Saturday's fight. Till the next MMA fight…
On a side note:
I'm so happy to be back on an entertainment website dedicated to bringing Hawaii's social scene exciting events. My blog Social Encore will cover a wide set of events and eateries, along with other subjects that are wandering through my brain. I'm a pretty random person that loves all different types of scenes, so hopefully one of my blogs will be right up your alley.
I look forward to your insights and comments. Contact me through Twitter: @jermel_lynn or email me at jermel@nonstophonolulu.com