Worried About Hurricanes Iselle and Julio? Here's How Forecasting has Improved Since Hurricane Iniki
Weather forecasting has come a long way since Hurricane Iniki devastated Kauai 22 years ago. These days we can tell what's coming more accurately and much farther in advance.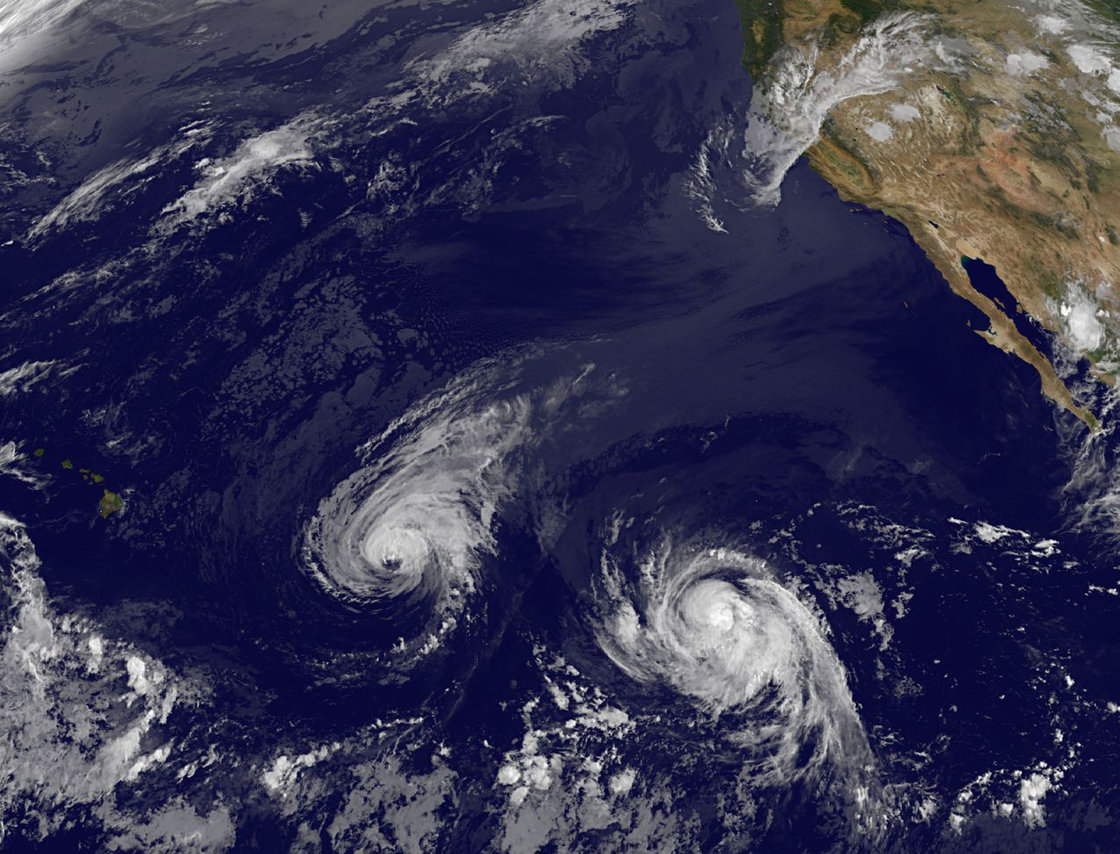 In 1992, the only satellite capturing images of Iniki sat in geosynchronous orbit roughly above Texas. It was so far east, and at such an oblique angle to Hawaii, that its imagery was of limited use to National Weather Service meteorologists tracking the storm.
Today, the weather service has a satellite stationed above the eastern Pacific, offering a more direct view of the Islands. Its images have four times the resolution of the Iniki-era satellite's, and it has a microwave camera that allows scientists to peer right into the structure of the eyewall. In addition, meteorologists today have more sophisticated computer hurricane models, as well as a Doppler radar system that can track nearby weather (up to 200 miles from Hawaii) on a minute-by-minute basis. This all adds up to better forecasts. Hurricane warnings are now issued 36 hours in advance, compared to 24 hours in '92, and the weather service can take a stab at predicting where a hurricane will be five days out, rather than three.
This article was originally posted as part of a story about Hurricane Iniki on Sept. 11, 2012.
READ MORE STORIES ABOUT HURRICANE ISELLE: