Win tickets to 'Big Trouble in Little China'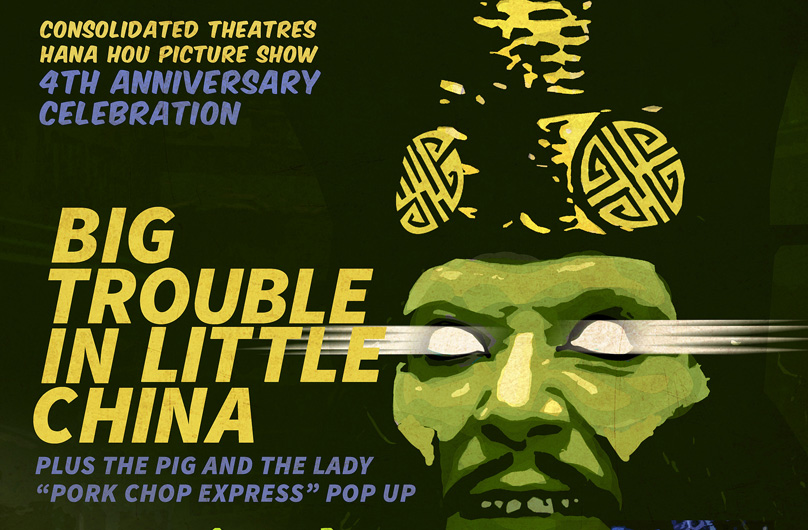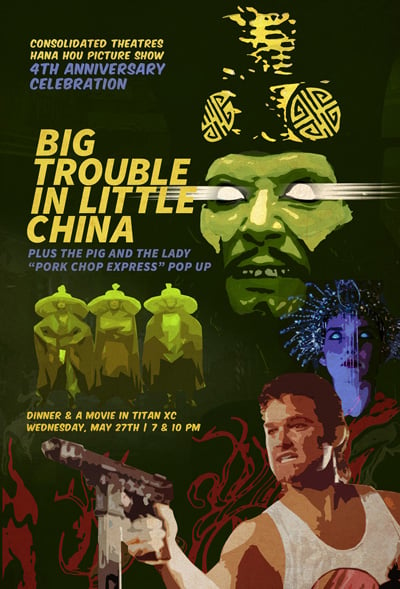 The classic '80s action flick "Big Trouble in Little China" screens Wednesday, May 27 as part of Consolidated Theatres' 4th anniversary celebration of the Hana Hou Picture Show, and we're giving away six pairs of tickets!
Three lucky winners will each receive a pair of tickets for the 7 p.m. show, and three more winners will get two tickets for the 10 p.m. screening. To enter, just fill out the form below to subscribe to our Frolic Hawaii newsletter. Even if you're already subscribed, you're eligible to enter. Six winners will be randomly selected. The contest ends on Friday, May 22 at 4 p.m.
As part of the Hana Hou anniversary celebration, Pig & the Lady will be there with a "Pork Chop Express" pop-up from 5:30-9:30 p.m., allowing movie-goers a chance to purchase yummy bites. The first 200 people attending the anniversary show will receive a complimentary Bacon Piggy Cookie from Pig & The Lady. Here's our Q&A with Pig & the Lady's Le brothers, who turned their restaurant bathroom into a shrine to "Big Trouble."
Starring Kurt Russell, "Big Trouble in Little China" is a cult favorite set in San Francisco's Chinatown, dealing with an underground world of magicians and magic, monsters and martial arts fighters. Here's the trailer: