Win free car washes for a month at The Car Parlor
This high-tech experience is made for drivers on the go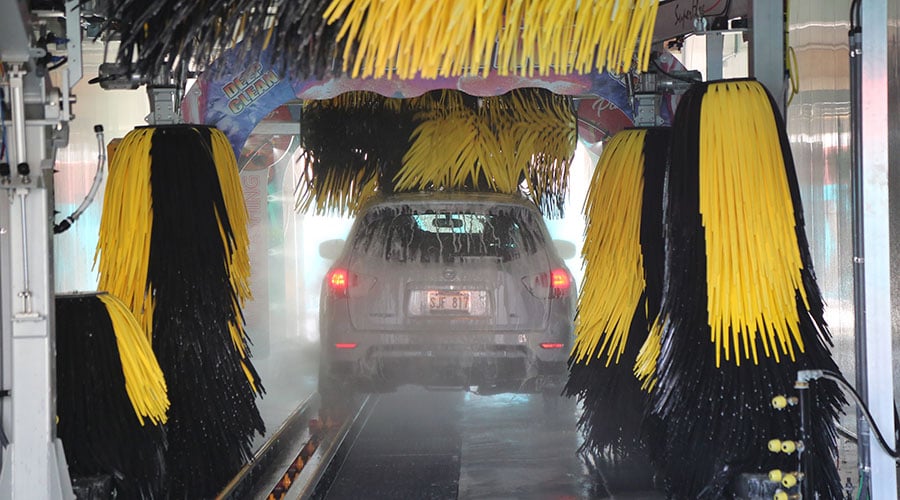 Sponsored
Ring in the new year with a clean ride! We're teaming up with The Car Parlor to give away four one-month unlimited wash passes, so you can spruce up your vehicle as many times as you like.
The Car Parlor, Hawaii's first and only high-tech express car wash, offers a new, innovative option designed for customers on the go. The 21,000-square-foot car wash features a 360-degree wash, impressive LED light show, special FM music playlist when tuning into station KHPH 88.7FM and aroma scent experience. Choose among three car wash packages and pay using a credit card, gift card or using The Car Parlor app available on Android and iPhone platforms.
The best news of all — this car wash doesn't take long. The average wash time per vehicle is less than five minutes, from start to finish, and new vehicles enter the tunnel every 30-45 seconds. You never have to worry about long wait times, and the wash's ultrasonic sensors can gauge each car's size and shape, guaranteeing a customized cleaning every time.
The Car Parlor is located at 1111 Kapiolani Blvd. and is open daily from 7 a.m.-10 p.m.
To enter for a month of free car washes, simply complete the entry form below. The unlimited monthly passes are valued at $80 each. By entering this giveaway, you agree to receive emails from Frolic/The Car Parlor. We'll be picking two winners on Wednesday, Jan. 3, 2018 and on Wednesday, Jan. 10, 2018 at 10 a.m. To be eligible, you must enter by 5 p.m. HST on Tuesday, Jan. 2 and Tuesday, Jan. 9. Good luck!