Will Same-Day Voter Registration Law Fix Hawaii's Poor Voter Turnout?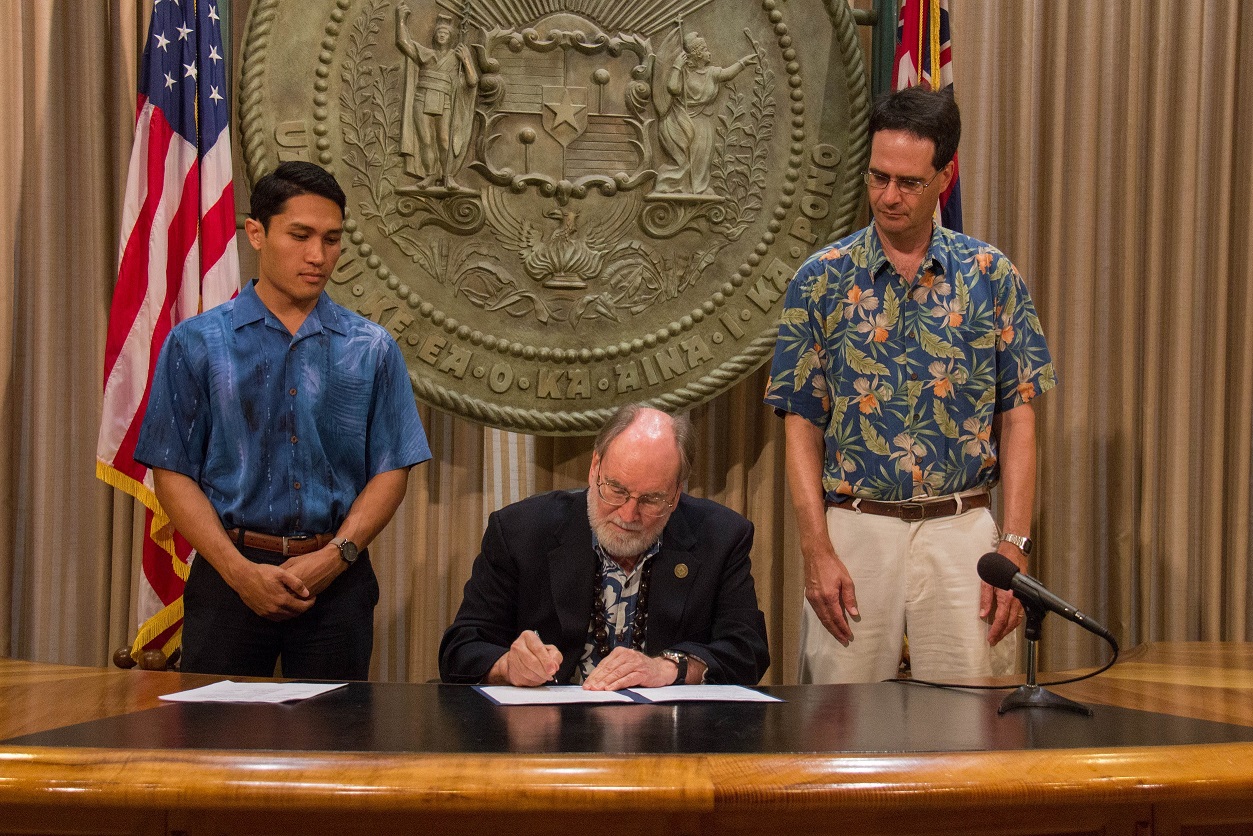 On June 30, Gov. Neil Abercrombie signed legislation into law that will eventually allow same-day voter registration, first at absentee polling places beginning in 2016, and at all precinct polling places on Election Day starting in 2018.
Lawmakers hope the adoption of HB 2590 will improve Hawaii's abysmal voter turnout. Allowing same-day registration in other states, including Connecticut and Colorado, has boosted voter turnout. Other studies have shown election-day registration can increase turnout between 7 and 14 percentage points.
Hawaii has one of the lowest voter turnouts in the nation, with just 44 percent of eligible voters actually casting ballots in last year's presidential election, even when local boy Barack Obama was on the ballot.
"Our system of government depends on individuals exercising their right to vote, one of our most cherished duties as citizens," Abercrombie says. "I applaud members of the Legislature for advancing HB2590 in the interest of removing barriers to voting, and I support the measure as long as it can be achieved from a sound technical standpoint."
The legislation's passage is encouraging, although state elections officials don't know exactly how many voters have actually been turned away at the polls because they weren't registered.
One thing is clear; voting in Hawaii hasn't made waves. So how did we land at the bottom of the list?
It's not for lack of interesting races, although they tend to be among Democrats. Take the neck-and-neck election this fall, deciding who will serve the remainder of the term of the late Senator Dan Inouye's seat, Brian Schatz or Colleen Hanabusa.
The easy-going attitude and way of life here in Hawaii has also been blamed. We could say we're too busy surfing to care. But the issue reaches beyond that.
Hawaii once could proudly point to more than 90 percent of the registered voters in Hawaii turning out for elections. That was in the 1960s, when Hawaii was an infant state and citizens were passionate about the political possibilities.
Enthusiasm has slowly faded. Today, a tiny portion of the electorate makes decisions that affect the quality of life for everyone in Hawaii, including those who do not vote.
As a member of a generation tagged as less engaged, I have heard my peers express disappointment in a particular government or political decision, but when asked if they vote, the answer is a short and simple "no."
The issue I've discovered is that people don't realize that making the trek to the polling station could actually affect issues that they are concerned about. Whether it's about the pothole on the road, tutu's Social Security check, or whether or not we should build a mass-transit rail system, there are good reasons to vote. Hawaii cares, but just doesn't realize it.
This legislation is a first step in re-invigorating voter participation. But more could be done. High schools could ensure that civic participation and democracy are being covered in the curriculum. A report from the National Center for Education Statistics found that 32 percent of U.S. high school seniors did not learn about voting, political parties or elections.
Online or texting voter campaigns have also proven to increase turnout in the younger generation. Studies have shown that when Facebook friends see you're voting, they'll be encouraged to vote as well. Eventually, a transition to online voter registration and even online voting could boost participation. For now, we will wait two years to see how same-day registration will affect Hawaii's voter participation.