Why you need to see 'Batman: The Killing Joke'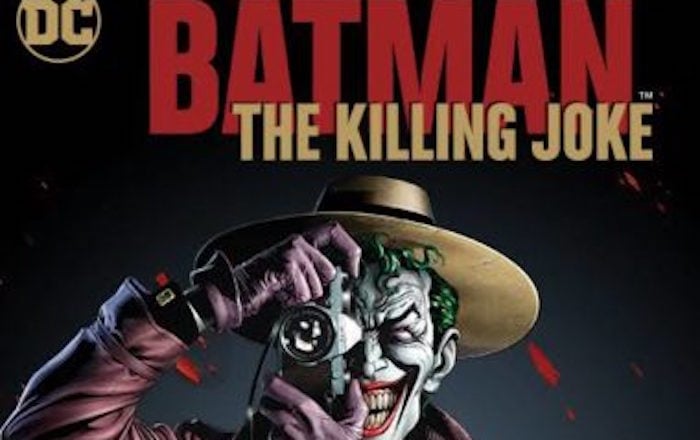 I have to be honest. As a child, I wasn't a fan of Batman. Although I had read Frank Miller's "The Dark Knight Returns" at my local library and recognized the masterpiece for what it was, my young mind couldn't get past the fact that Batman had no superpowers. To me, a superhero was defined by his powers. Oh, the folly of youth.
I saw Michael Keaton and Tim Burton's big-screen version, but it wasn't until high school, when Bruce Timm and Paul Dini's "Batman: The Animated Series" began airing on TV, that I was introduced to what would become the definitive version.
Now comes "Batman: The Killing Joke." It plays today and tomorrow only, and you should you make the effort to see it. Here's why.
This new animated film is based on what's considered one of the greatest Batman and Joker stories of all time. The original comic of the same name was conceived as a one-shot, standalone story with no intended impact on the DC comics universe. It offers a possible origin story for the clown prince of crime, The Joker. It surmises about the impact that one bad day can have — much like the impact "The Killing Joke: eventually had on DC comics, as many elements were incorporated into later issues of Batman.
I haven't seen the film yet but I have one cause for concern: It's for a limited time only. I recommend buying your tickets online. This was originally positioned as a one-day showing, but demand has been so great that a second day was added. If you don't get a chance to see the film in theaters today or tomorrow, you'll have to wait until August 2nd, when it's released on Blu-ray and DVD.
What's so great about animated Batman? The animated series showed us a dynamic, fluid, combative superhero who relies less on gadgets and more on physical prowess, martial skills, intelligence, deductive reasoning and awe-inspiring fear. We witness why Batman is The World's Greatest Detective and The Dark Knight. And we hear his voice.
Kevin Conroy, the one and only voice of Batman for me and many others, gives him his signature gravelly sound. There's enough gravitas to be taken seriously, enough implied menace to be feared – and enough undertones of brightness to tell us that he fights on the side of the angels. When fans hear the voice of Batman in their heads, I guarantee it's the voice of Conroy.
And when they hear the voice of his nemesis, The Joker, I guarantee it's the voice of Mark Hamill. Who imagined Hamill would find a prolific career as a voice actor after his Jedi Knight days? Imagine a cackle, a whine, a growl that lingers on the edge of depravity. That's Hamill's Joker.
A superhero is often defined by the villains in his gallery. Batman is no exception. Hamill's Joker is the perfect foil to Conroy's Batman. Since the end of "Batman: The Animated Series" and subsequent DC animated shows, we haven't heard much of the dynamic duo of Conroy and Hamill — until "Batman: The Killing Joke."
This is the first Batman movie to receive an R-rating. If you've read "Batman: The Killing Joke," you'll understand the need for the R-rating. The mind of the Joker isn't a place for children. Lunacy and depravity aren't for anyone of any age, but we'll take that ride anyway and we'll take it with a smile on our face. Because the Joker's the conductor and I got myself tickets for the first showing.
Batman: The Killing Joke
Monday and Tuesday, July 25 and 26
Dole Cannery Stadium
Pearl Highlands
7:30 and 10 p.m.