Who Makes the Best Lemon Peel Gummy Bears?
Seven top lemon peel gummies go head to head in this blind taste test.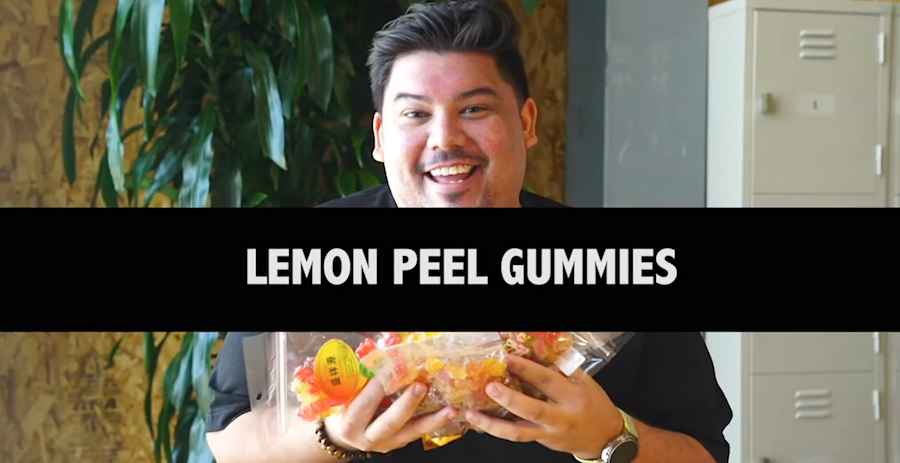 If you're not already addicted to lemon peel gummies, you know someone who is. Guaranteed. These local snacks have become so popular that entire store shelves have been wiped out of not only lemon peel gummy bears, but lemon peel, too. Diehard fans and those addicted enough to want to keep costs down will buy up this crack seed varietal and their favorite brands of gummy bears and make their own. Others swear by their favorite store-bought versions.
Because lemon peel gummies are so much more than finely minced lemon peel and gummy bears. What kind of gummy bear? Where's the lemon peel from? Is it wet lemon peel or dry? What's the balance of sweet and puckery salty-bitter?
---
SEE ALSO: Where to Find Crack Seed on O'ahu
---
Most importantly, who makes the best? We wondered, too. So we collected seven samples from places known for their lemon peel gummies and put them to the test.
The taster: Frolic assistant editor Thomas Obungen, a known lemon peel gummy addict who keeps a stash at his part-time job to munch on between customers. Thomas is so addicted, he polished off a quarter-pound of gummies after a friend dropped them off after dinner—that same night.
The format: Seven lemon peel gummy bear samples identified only as A, B, C and so on. The names of the shops they came from were carefully hidden from Thomas' view. We even gave him crackers midway through so his palate wouldn't suffer from lemon peel gummy fatigue.
---
SEE ALSO: What Color You Like? Da Secret Meaning of Shave Ice
---
The results? They surprised Thomas. And given his Top 3 picks, you'll be surprised, too. Guaranteed.