Where to get Girls' Day mochi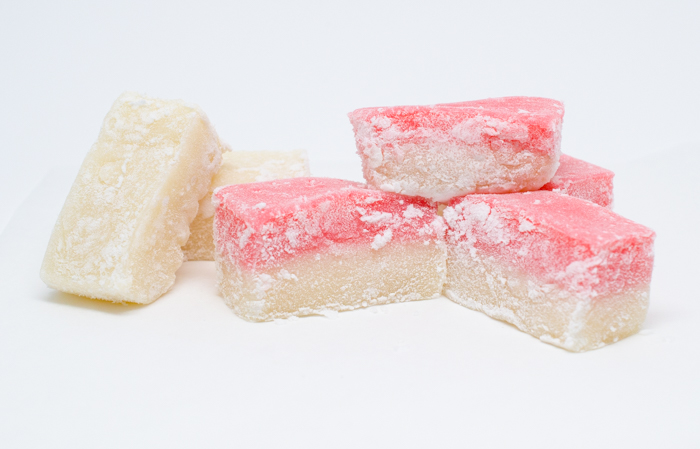 Thursday is Girls' Day, the happy third day of the third month when it's traditional to eat Japanese mochi. With spring in the air (in Japan at least), sakura mochi are popular (pink mochi wrapped in salted cherry leaves), as are hishi-mochi, which have layers of pink (for blossoms), white (snow) and light green (new growth).
These might not be easy to find, but in Honolulu you can get oishii chichi dango, whole-strawberry ichigo daifuku, gyuhi mochi and suama mochi. Call in your order soon, though, as there are deadlines for advance orders.
Here are the best places in town to score your Girls' Day mochi: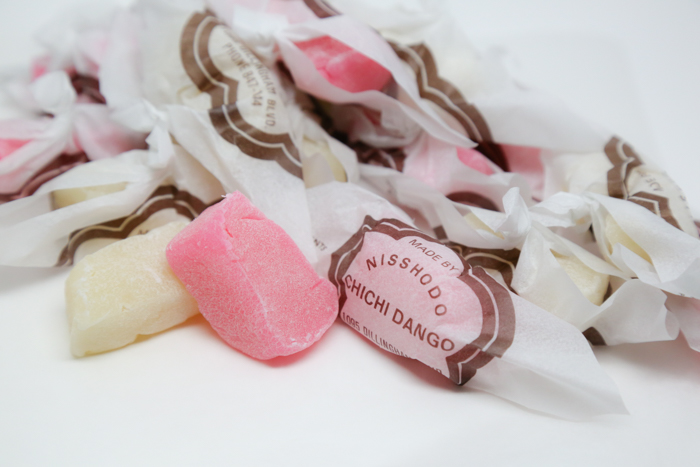 Nisshodo Mochiya
At 90 years old, Nisshodo is one of Hawaii's iconic mochi makers. Their firm chichi dango are sweet, milky and have a slightly bouncy texture. They're individually wrapped in paper droplets and sold by the pound or half-pound. Nisshodo also carries kinako dango dusted in the sweet powder of roasted beans, plus lots of other traditional mochi and manju varieties.
Chichi dango is $7 a pound; filled suama (a steamed version of mochi) are 80 cents apiece.
Call ahead to place your order at 847-1244.
1095 Dillingham Blvd. • Kalihi • 847-1244 • nisshodomochicandy.com • mhirao@hawaiiantel.net
Minamoto Kitchoan
Minamoto Kitchoan specializes in wagashi, or Japanese sweets, and their gourmet confections are beautifully packaged. We found a white peach mochi (8 pieces for $15.20 or 12 pieces for $19.80) filled with a sweet white peach bean paste.
The shop has an extensive selection of mochi and other sweets. Just walk in and pick up a box or two.
Ala Moana Center • 1450 Ala Moana Blvd. • 947-0870 • Website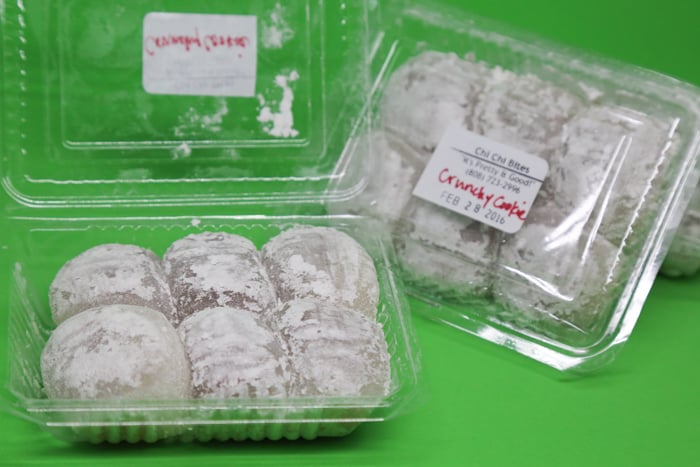 Chi Chi Bites Mochi
Chi Chi Bites is best known for their handmade mochi with fillings like peanut butter, crunchy cookie, chocolate, azuki and Nutella. They also make chichi dango in plain, strawberry and coconut flavors. The mochi texture is very soft and pliable, like delicate gyuhi mochi.
Single packs are $5 for one or three for $12. Two platter sizes are available for $20 and $35.
Check out their menu here. Then call or text your order to 723-2996. You can also email them at chichibitesmochi@hotmail.com. Once your order is confirmed, Chi Chi Bites will arrange for pickup or delivery.
chichibitesmochi@hotmail.com • 723-2996 • Website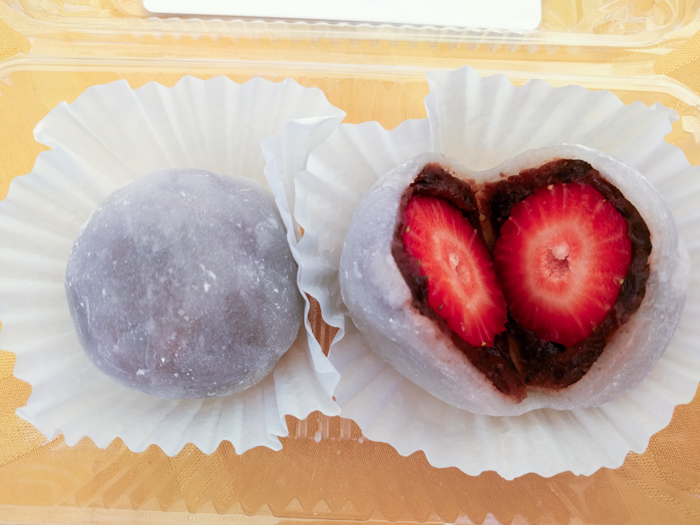 Made in Hawaii Foods
Made in Hawaii Foods has two factory stores on Oahu as well as booths at farmers' markets. They are best known for their ichigo daifuku filled with sweet red bean paste and incredibly sweet Kula strawberries. Once you've had these, you'll know exactly why I'm obsessed. The shop's Saturday Grandma's line includes ichigo daifuku as well as other types of mochi.
Two pieces of ichigo daifuku are $6.95, three are $7.95.
Call 484-0052 to order from the Pearl City shop, or 947-9022 for Moiliili. Walk-in customers are welcome.
2071-A S. Beretania St. • Moiliili • 947-9022 • madeinhawaiifoods.com
• 98-718 Moanalua Rd. • Pearl City • 484-0052
Choco Le'a
Choco le'a is an artisan chocolate truffle shop that makes special mochi truffles for Girls' Day in addition to their other truffles. Although pre-orders are now closed for mochi truffles, the shop has limited quantities available. Choco le'a uses Nisshodo mochi for their special truffles so expect a smooth dark chocolate exterior and a chewy mochi center.
Walk-ins welcome while supplies last.
2909 Lowrey Ave. • Manoa • 371-2234 • chocolea.com • yourchocolatefamily@chocolea.com
Fujiya Honpo
Fujiya has the softest mochi on our list. Each piece of gyuhi mochi melts as you bite in. Choose from chichi dango, large daifuku and traditional mochi. You'll find sakura mochi (habutai mochi wrapped in a salted cherry blossom leaf) and special Girls' Day treats including regular and haupia chichi dango ($8.10 a pound unwrapped, $8.60 a pound wrapped).
Call 845-2921 to place a pre-order. Walk-ins welcome.
454 Waiakamilo Rd. • Kalihi • 845-2921 • fujiya.us
Happy Hearts Mochi
Happy Hearts Mochi is known for beautifully made peanut butter, haupia, chooclate haupia and hazelnut coffee haupia mochi. The mochi are packed neatly in colorful sets, bentos and party trays to accommodate everything from individual appetites all the way up to big family gatherings.
Prices start at $3 for a single ichigo daifuku, haupia or peanut butter mochi and $12 for a four-pack sampler, and go up to $150 for a 50-piece party tray.
Pre-ordering is strongly recommended. Call 382-5714 or email happyheartsmochi@hawaii.rr.com with 48 hours notice.
Natsunoya Tea House • 1935 Makanani Dr. • Alewa Heights • 382-5714 • happyheartsmochi.com • info@happyheartsmochi.com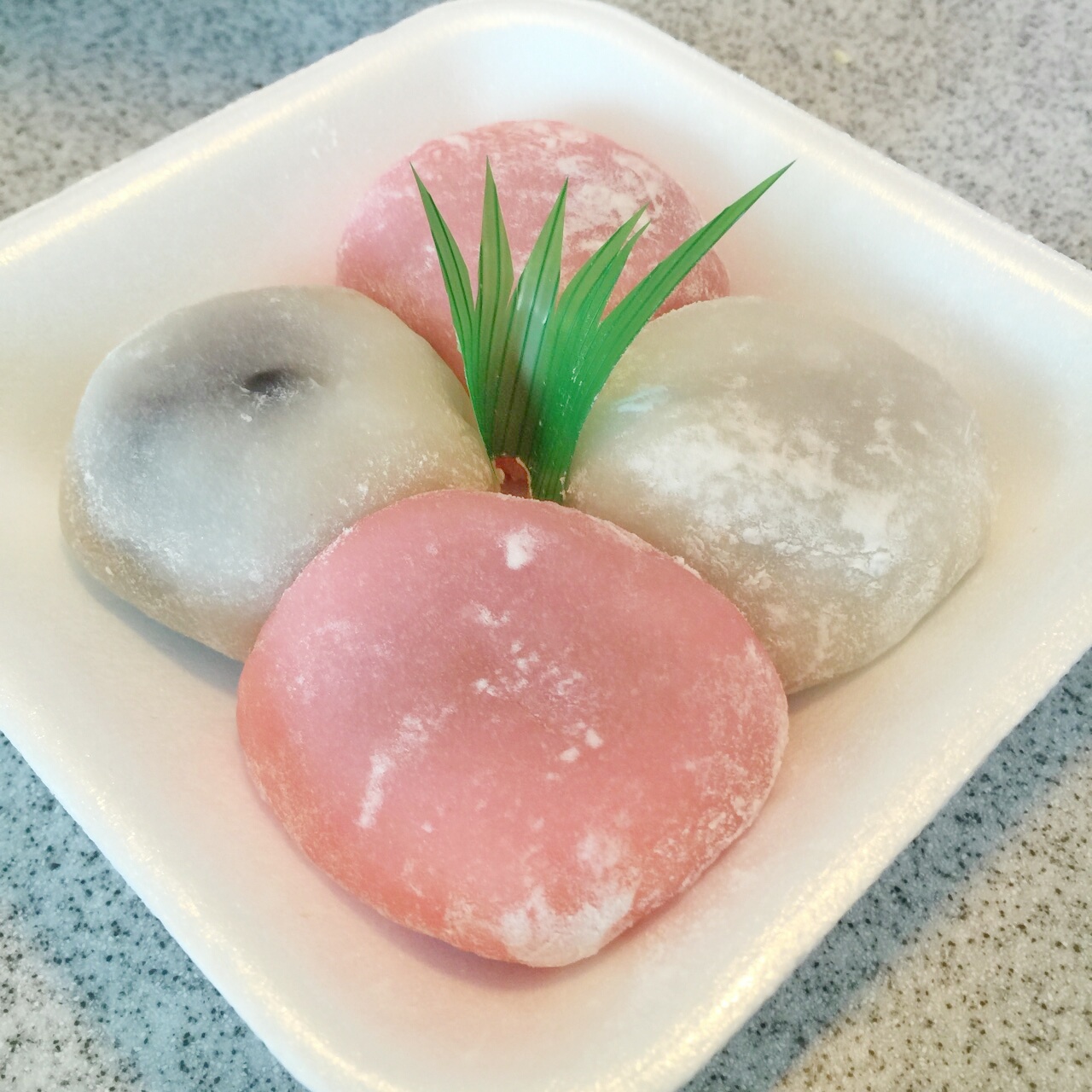 Kansai Yamato
This cash-only kiosk in Ala Moana Center's Makai Market food court has an assortment of mochi available for purchase daily, perfect for those who save mochi-shopping for the last minute. The broad selection of fruit-flavored large daifuku mochi and bean paste-filled daifuku will satisfy most mochi lovers.
Specialties here include daifuku filled with an (red bean paste) and kushi dango, which are skewers of firm mochi balls drenched in a sweet, umami-rich soy. For Girls' Day, check out their sakura mochi wrapped in the cherry blossom leaf.
Visit the kiosk to check out the daily selection of mochi.
Ala Moana Center • 1450 Ala Moana Blvd. • 955-9588 • cash only