Where to get corned beef and green grub this St. Patrick's Day
Dine-in or takeout, get your green on with these Irish-inspired dishes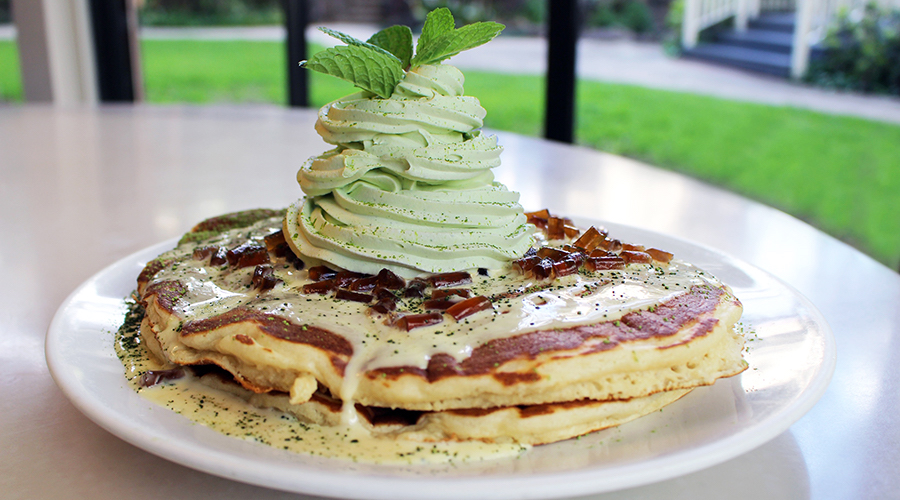 Editor's note: Some people are hunkering down at home; others are trying to support struggling restaurants by ordering takeout or dining in small groups. Frolic understands that in these uncertain times, readers are doing their best. So will we: We'll continue to monitor the evolving situation surrounding restaurants and COVID-19 to bring you updates you can use.
St. Patty's Day is here and dine-in or takeout, you can still get your green grub on. Here's a roundup of limited-edition dishes inspired by the luck of the Irish.
Butcher & Bird: Corn beef sausage, pastrami on rye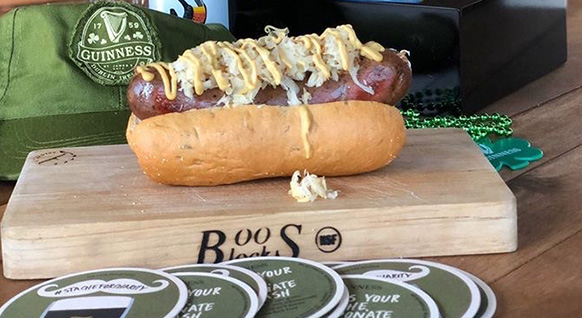 When: March 17
Where: 324 Coral St., Kakaako, 762-8095
Details: Corned beef sausage ($13) features all-beef sausage, warm sauerkraut and Guinness mustard in a rye bun. Pastrami on rye ($18) has house-cured pastrami brisket, sauerkraut, 1000 Island and Swiss cheese on rye bread.
Hard Rock Cafe: Sham-Rock N' Roll menu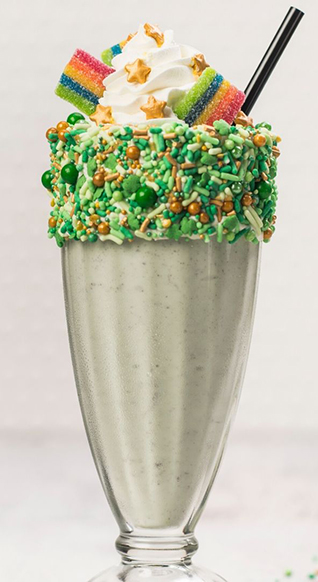 When: Through Wednesday, March 18
Where: 280 Beachwalk Dr., Waikiki, 955-7383
Details: This fun menu features Irish-inspired dishes like a Guinness and bacon jam cheeseburger ($18.95); St. Paddy's Shake ($13.95) with vanilla ice cream, Oreo cookies Absolut Vanilla Vodka mint topped with white chocolate whipped cream; and a boozeless version called the Lucky Leprechaun Shake ($9.95).
The Kahala Hotel & Resort: Three-course menu featuring Irish classics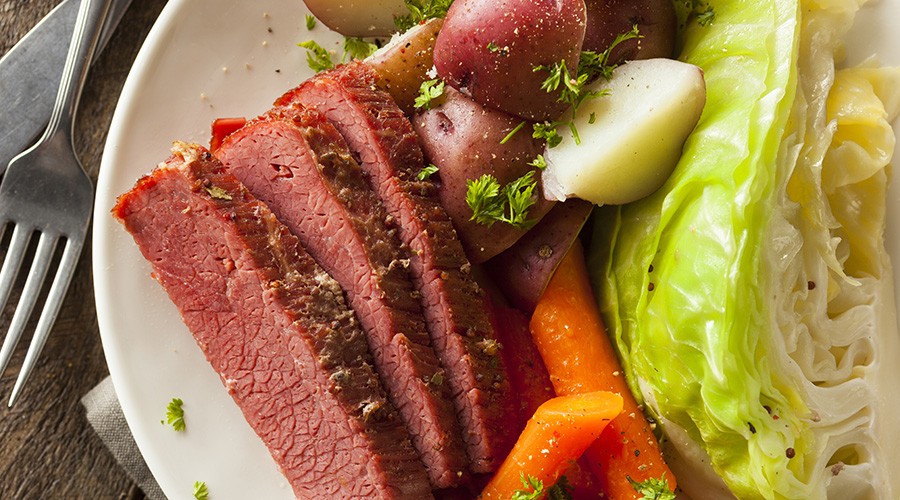 When: March 17, lunch 11 a.m.- 2 p.m., dinner 5:30-10 p.m.
Where: Plumeria Beach House, 5000 Kahala Ave., Kahala, 739-8760
Details: The three-course menu features a fresh green wedge salad, corned beef and cabbage with housemade beer mustard, carrots and potatoes, and a dessert "Irish-Gato" with Irish coffee, crispy biscuit, whipped cream and vanilla ice cream.
Big City Diner: St. Patrick's Day specials for breakfast, lunch and dinner
When: Tuesday, March 17, while supplies last
Where: Various Big City Diner restaurants; takeout available
Details: There's a breakfast special fresh corned beef plate with Ka Lei eggs ($14.99), a lunch and dinner special of corned beef with cabbage ($19.99) and desserts of Oreo cookie mint sundae ($5.79) and a double mint chocolate chip shake ($6.29).
Tiki's Grill & Bar: St. Patrick's Day specials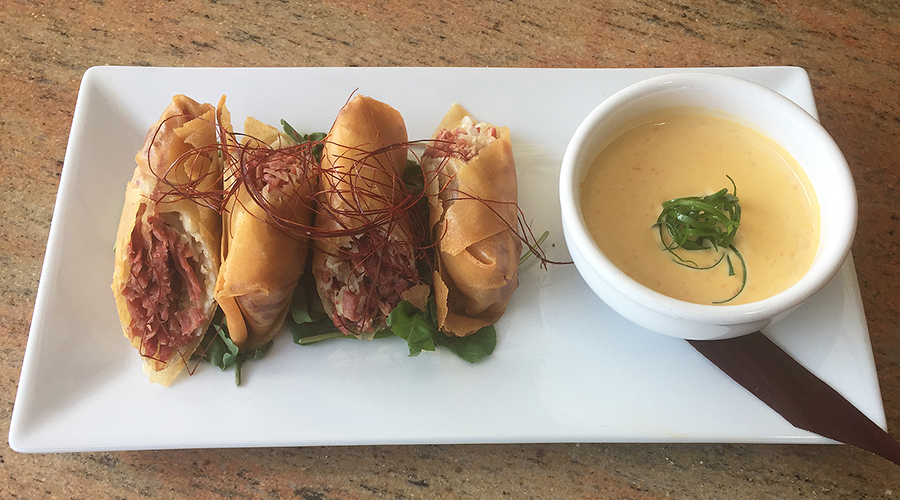 When: March 17
Where: 2570 Kalakaua Ave., Waikiki, 923-8454
Details: Island-style St. Patrick's specials include crispy Reuben lumpia ($8.50) filled with housemade corned beef, sauerkraut and Swiss cheese and served with Guinness Stout cheese sauce; an Irish Mule ($9) with Jameson, housemade ginger syrup, soda and fresh island mint; and an Irish Float ($8) with Guinness Stout, vanilla ice cream and Skrewball peanut butter whiskey.
Zippy's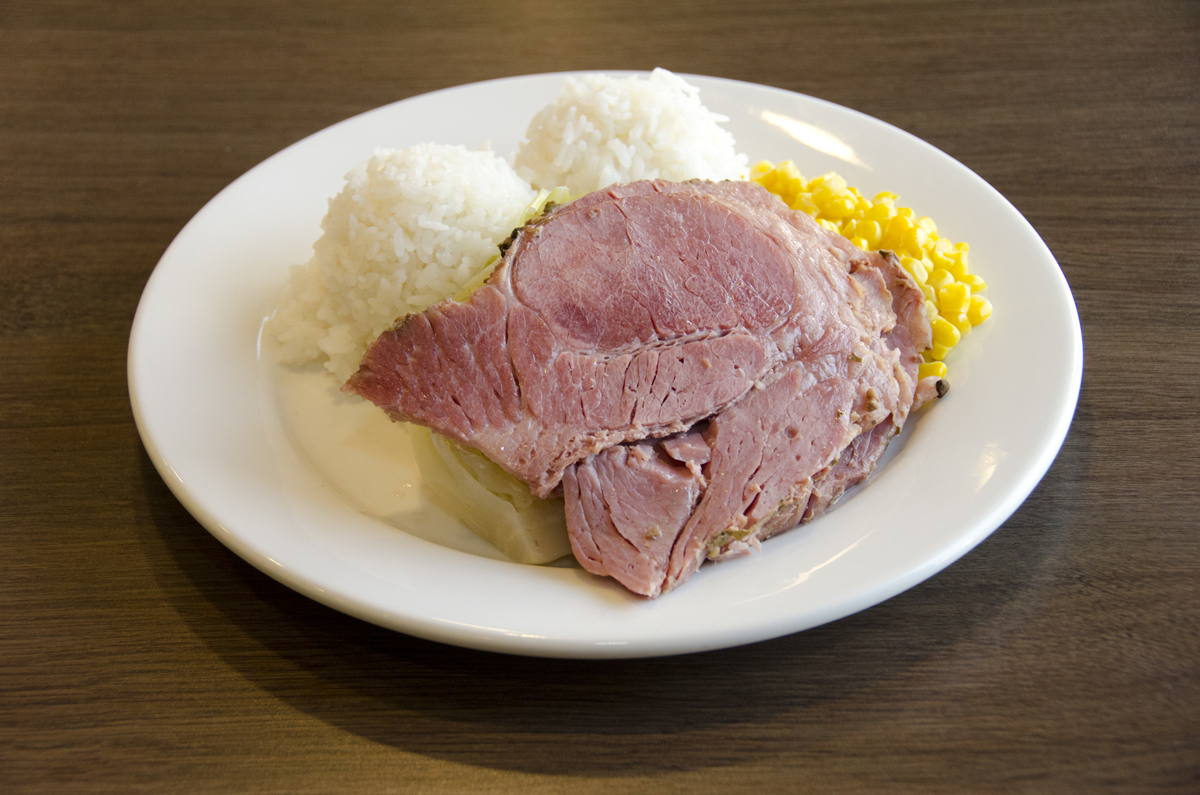 When: March 17-18, 10:30 a.m.-9:30 p.m.
Where: All Zippy's locations; takeout available
Details: Get your fill of corned beef: fresh corned beef and cabbage, mini corned beef and cabbage and a fresh corned beef sandwich.
M.A.C. 24/7: Corned beef and cabbage, matcha latte pancakes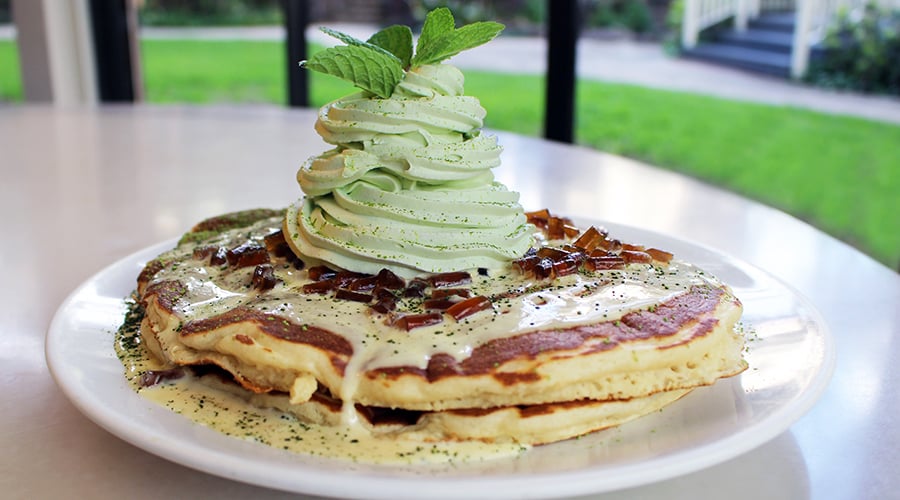 When: March 17
Where: 2500 Kuhio Ave., Waikiki, 921-5564; takeout available
Details: M.A.C. 24/7 will have a corned beef and cabbage plate ($19.50) and green pancakes: matcha latte ($18) is the featured pancake flavor of the month and they're topped with green tea whipped cream, vanilla creme anglaise and brown sugar jelly. Drink specials include $5 green beers (16-ounce Bud Light Draft), Irish Coffee ($6.50) and Jameson's Irish Whiskey ($7.50).
Mid-Pacific Country Club: Irish buffet
When: March 17, 5-7:30 p.m.
Where: Mic Pacific Country Club, 266 Kaelepulu Dr., Kailua, 262-8161
Details: Dress in your finest green attire for a dinner buffet featuring specials like corned beef and cabbage and shepherd's pie. The regular dinner menu will also be available. Open to MPCC members and guests; make reservations at http://www.mpcchi.org/.
The Buffet at Hyatt: St. Patrick's Day buffet
When: March 17, 5-9 p.m.
Where: Hyatt Regency Waikiki Resort and Spa, 2424 Kalakaua Ave., Waikiki, 923-1234
Details: Buffet specials include slow-roasted lamb leg with mint and garlic herb vinaigrette, rosemary and thyme and braised corned beef with steamed cabbage and mustard alongside regular offerings like kiawe-smoked 'alaea salt crusted, slow-roasted prime rib, chilled King crab legs and snow crab legs, assorted makizushi, fresh poke, housemade desserts, soft serve and more. It's $65.95 per adult and $19.95 for children; kamaaina discount is 25%.
Ke Nui Kitchen: St. Patrick's Day dinner
When: March 17, 5-8 p.m.
Where: 59-864 Kam. Hwy., Haleiwa, 638-5000
Details: A special menu and Irish-inspired pupus at the Proud Peacock pub include loaded fries ($14) with Guinness-braised lamb sausage, pearl onion and sharp cheddar sauce; Hawaiian Scotch eggs ($12 for four halves) with Spam, furikake, garlic crips, farm egg and unagi sauce; open-faced Irish breakfast toast with currants and orange, Irish banger, heirloom tomatoes and a fried egg; Boxty ($12) with green onion, potato and creme fraiche. Dinner is $39.50 per person and reservations are required. Purchasing in advance guarantees a table reservation with a paired 8-ounce green beer. Entrees include fish and chips, corned beef cabbage, shepherd's pie and vegan stuffed cabbage; dessert is dark chocolate mint pie.
Sky Waikiki: Drink specials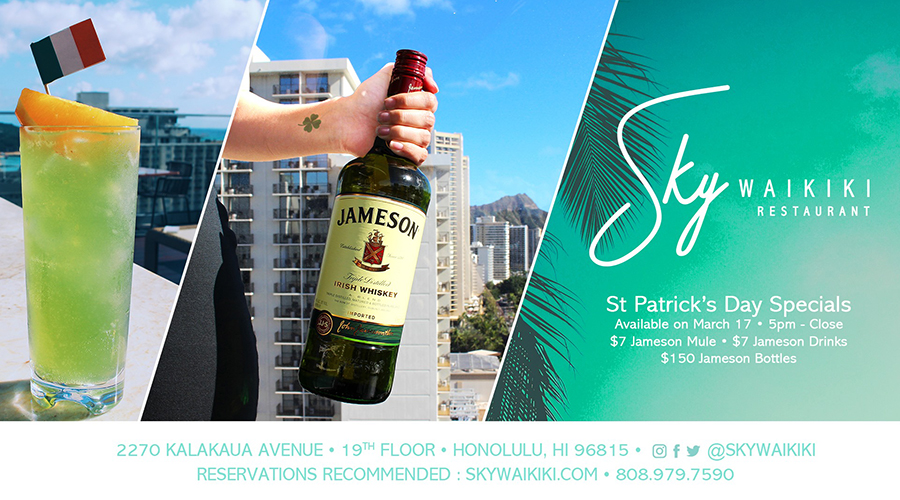 When: March 17, 5-11 p.m.
Where: 2270 Kalakaua Ave., Waikiki, 979-7590
Details: St. Patty's Day drink specials include $7 Jameson drinks like a Jameson mule and $150 Jameson bottles. There's a two-battle maximum per table at this price; offer may not be combined with any other promotions or discounts.
12th Ave. Grill: St. Patrick's Day specials
When: March 17, 5:30 p.m.
Where: 1120 12th Ave., Kaimuki, 732-9469; takeout available
Details: Specials include Hawaii Ranchers house corned beef and "Shamrock" Niihau lamb shephard's pie. The restaurant is opening its semi-private dining rooms for added comfort; ask for the semi-private dining area when you call for reservations.