What I found at Costco: Herdez Guacamole Salsa
Mexico's best-selling salsa brand is in the 808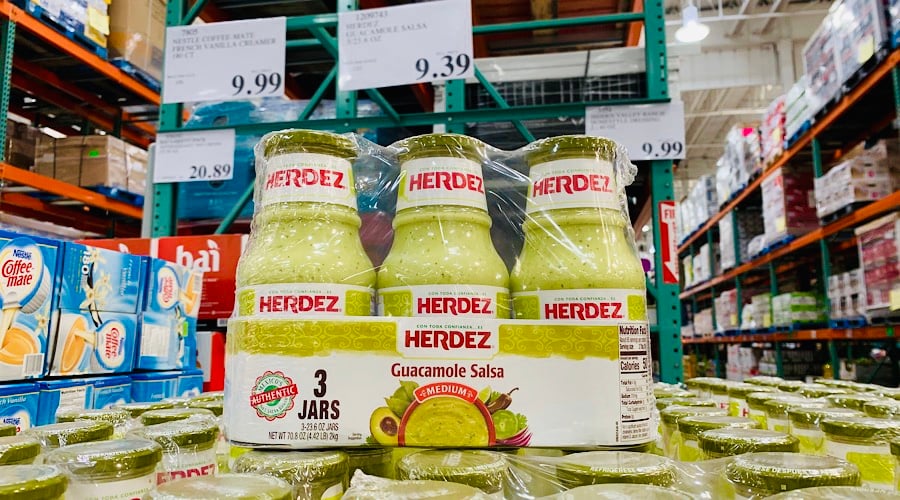 What: Herdez Guacamole Salsa
Where: Dry goods section of Costco Hawaii Kai and other supermarkets
Cost: $9.39 for a pack of three 23.6-ounce glass bottles
Q: Can this SoCal favorite replace your favorite salsa?
After years of living in southern California, especially in the past year when I've been flying back and forth between Hawaii and San Diego, I have become quite the Mexican food addict. In addition to scouting out delicious Mexican restaurants, I've been checking out Mexican groceries in San Diego and peppering local friends with questions about their Mexican food heritage. So naturally I started to notice what they were all putting in their carts: Herdez salsas!
Though most SoCal folks seem to have a salsa recipe in their pocket, it can be a bit of work or require ingredients you may not have on hand. And bottled salsas can be hit or miss. Some are watery, ketchupy or bland, others are home runs with good texture, flavor and spice. Having a shelf-stable salsa in the pantry is must for last-minute snacks and rushed weeknight meals before hangriness sets in, but I rarely turn to bottled salsa because I prefer the tang, spice and texture of fresh.
The exception is Herdez. My eyes lit up and my Mexican-food-loving heart did a little dance when I came across Herdez' cheery green guacamole salsa at Costco. Herdez is Mexico's best-selling salsa brand. More importantly, it's crazy tasty and deliciously spicy.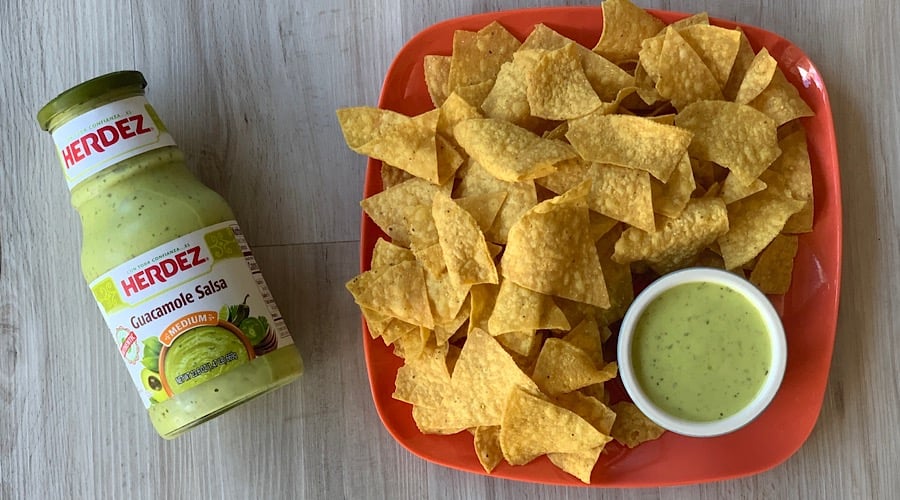 Upon opening the bottle, you'll get a whiff of chiles and may involuntarily salivate. Grab your favorite tortilla chips and dip. The flavor is bright with the tartness of lime and tomatillos. There's the bite of onions, followed by the creaminess of avocado. Then there is the slow burn that may make you question the "medium" heat designation on the bottle. The spice hits right at the back of your throat. I love it, and other spice lovers will rejoice at finding a saucy new best friend, but if you do not like spice, this is not for you.
The texture is on the watery side. There are tiny specks of chopped cilantro in a sea of lime-green. This will be your go-to for enchiladas, marinades, over poke and pretty much everything.
Answer: Sí ¡Órale! (Go for it!)