Welcome back, Real gastropub
After 17 months, Real reopens in Kakaako with all-day craft beer and serious eats
A year and a half. That's how long it's been since Real Gastropub drained its kegs in a farewell with customers at Ward Village. That original space has given way to redevelopment, but Real's new digs a few blocks away at Keauhou Lane have the same edge, albeit with higher ceilings and more windows. The hightop tables and chairs are familiar, as are the beer-logo banners, tap handles lining the walls and industrial aesthetics of a place built from scratch.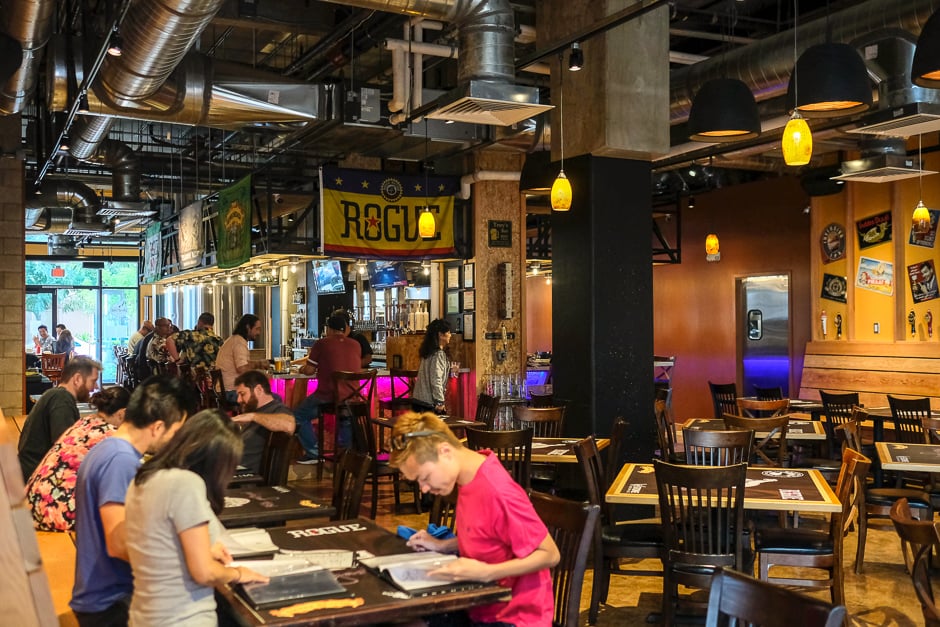 When Real opened in May 2012, Hawaii's thirst for craft beer was in its infancy. Real was a space where Troy Terorotua, a certifiable beer nut-turned-buyer for Whole Foods Kahala, could show and tell his craft beer passion. He rotated a list of curated and hard-to-get brews through 30 taps and stocked over 200 labels at any given time. In a state flooded with green bottles, Real was revolutionary.
Weeks later, Pint and Jigger opened on South King Street with its triefecta of craft beer, innovative cocktails and tasty bar bites (Scotch eggs!). In 2014, Geoff Seideman opened Honolulu Beerworks in a converted warehouse on Cooke Street. Since then, well over 20 microbreweries, taprooms and brewpubs have emerged. With Kakaako at their epicenter, it remains the perfect home for Real.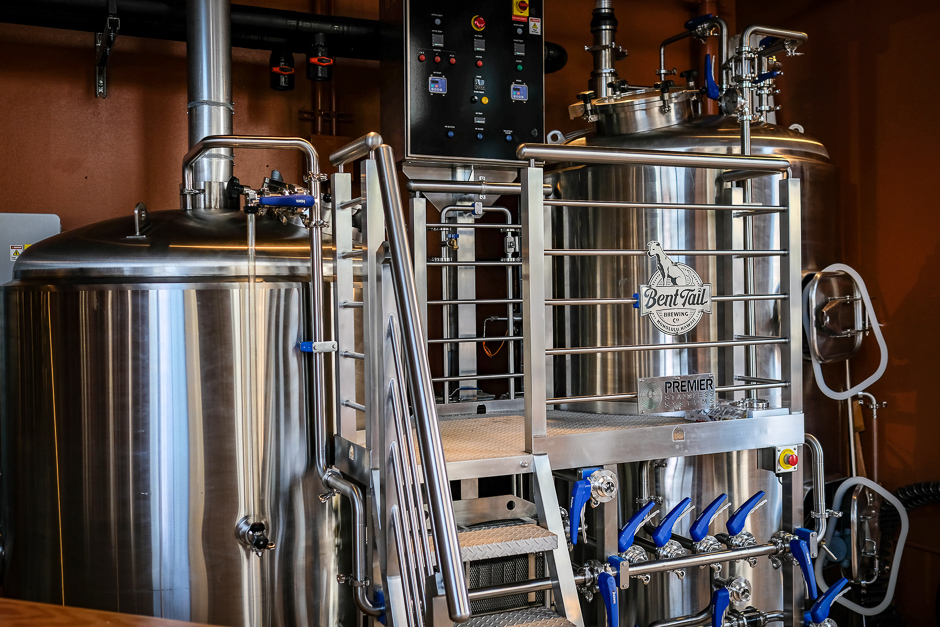 Real soft-opened last week with 33 taps and a menu of gastropub dishes. Even more exciting is what's on the horizon: Bent Tail Brewing, Real's first brewing arm, is set to start producing beers on-site in coming months. The venture is named after Terorotua's and wife Lisa Kim's rescue pup, Bender. Tom Kerns, the award-winning owner and brewmaster of Big Island Brewhaus, repeatedly recognized as one of America's top breweries, has been tapped as consultant. This pedigree is already whetting my palate for the quality of beer that will be brewed here.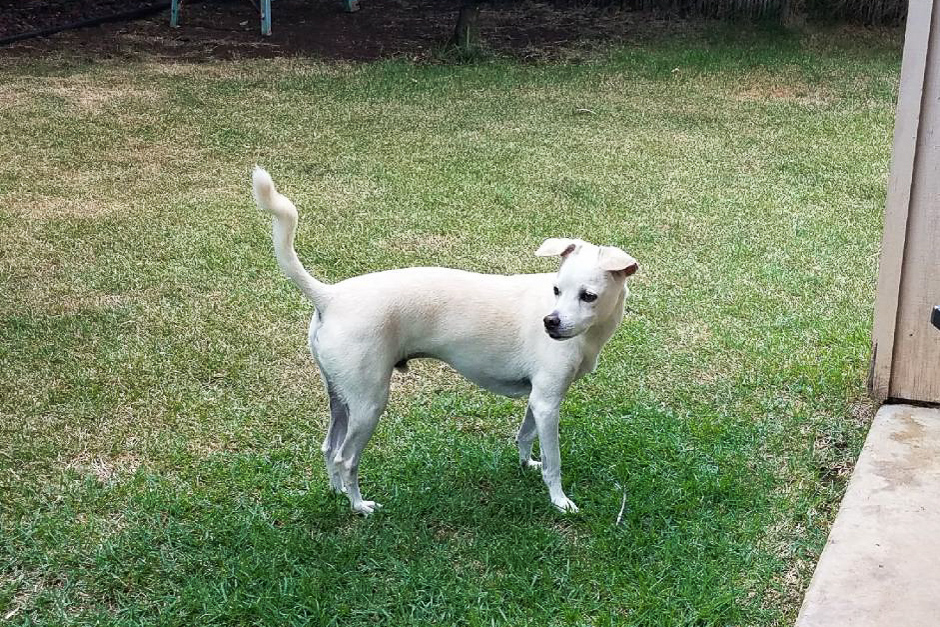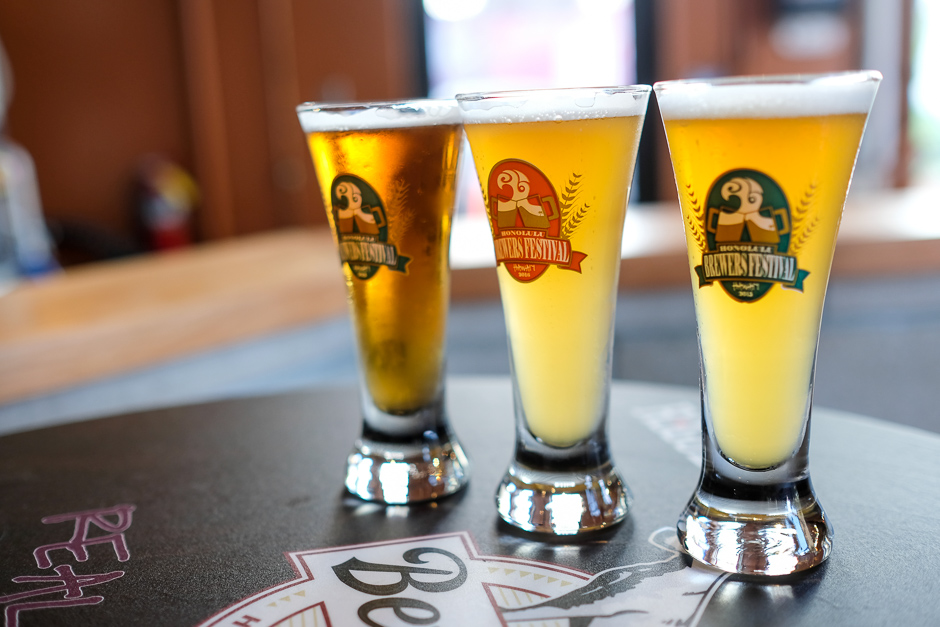 Real was where many of us had our first taste of Belgian trippels and malty chocolate stouts. But it was the eats that went with beer that had us seriously hooked. Terorotua's love for beer had him adding it to dishes like the root beer braised short ribs. Canadian poutine, maple candied bacon and other gourmet bar fare were the stuff that made Real a gastropub.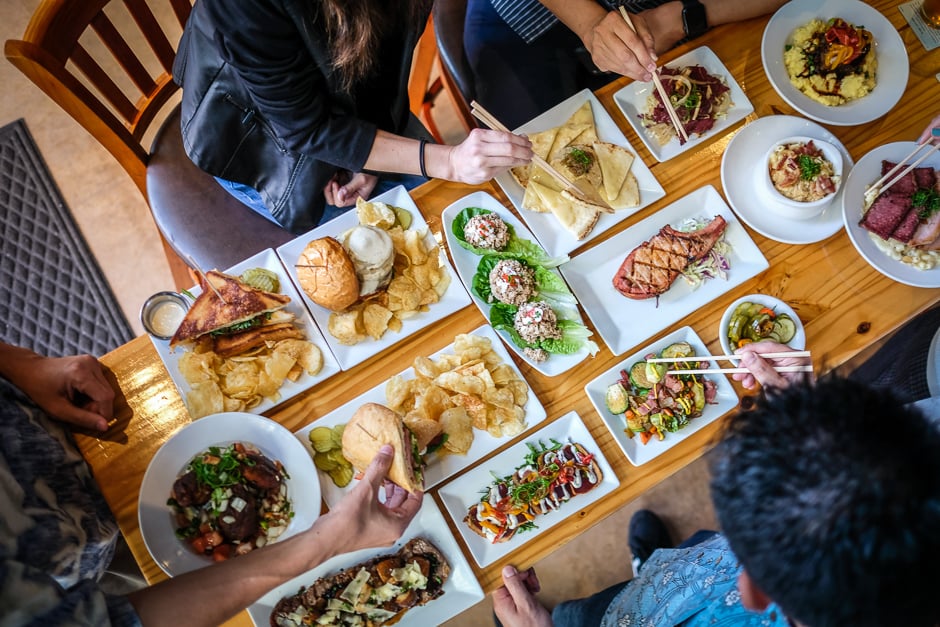 The new Real's expanded menu is by Lee Warnick, the chef who also oversees the kitchen at sister pub Brew'd in Kaimuki. The full-sized sandwiches, hearty salads and share plates make Real a good lunch option for Kakaako's growing daytime workforce as well as dinner.
A legacy item: Spicy fire pickles ($6) are made specially for Real by Andy Doka, known for his bueno salsas sold across the state; they wake up the palate with habanero and ghost chilis.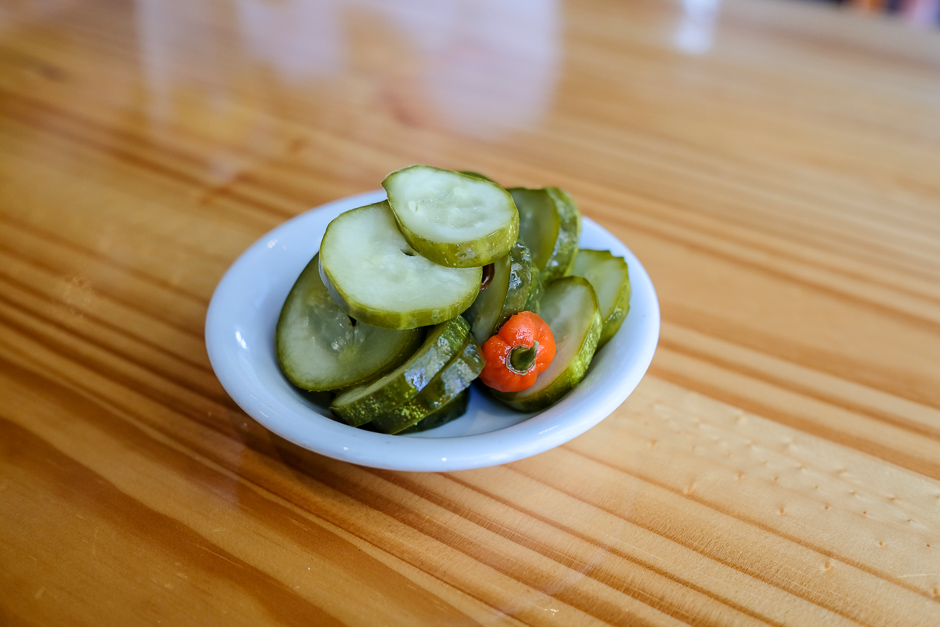 It's not often you see kelaguen in Hawaii. The citrusy, coconutty Chamorro dish is a variation on one from Palate, Terorotua and Kim's short-lived Chinatown gastropub. Real scoops its chicken kelaguen onto lettuce wraps, but we end up shoveling it onto kettle chips for major crunch factor. In the same menu section, $15 will get you a classic ahi limu poke or Tahitian poisson cru with local ahi, coconut and lime; both are perfect for sharing or eating alone with a cold brew.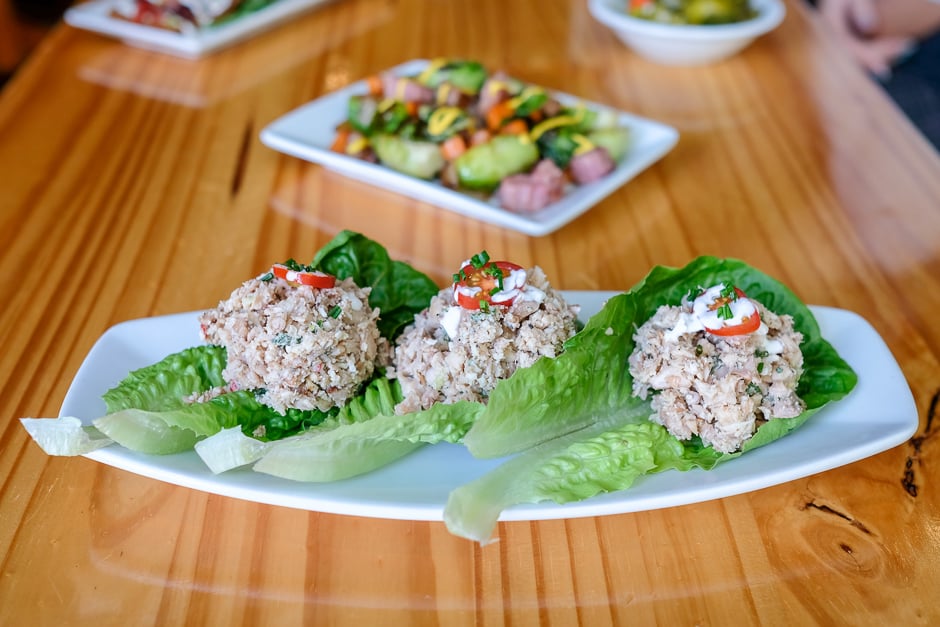 If there's one standout dish among the bunch, it's the pig wings ($17). They're cooked in pork fat and finished lechon style with tomatoes, onions, vinegar and patis. For the record, I've never seen a flying pig. But these are delicious, especially slathered in vinegar and patis.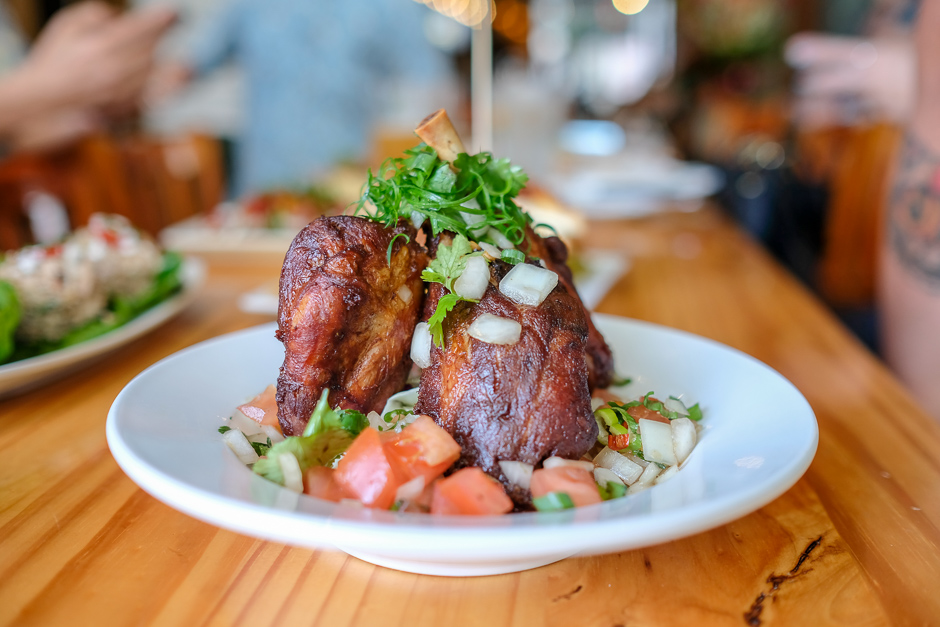 The Bent Tail burger is massive and can be tricked out barnyard style with the additon of bacon, pork belly and pastrami for $10 more. We have it with pepper jack cheese ($1), and that's enough to satisfy.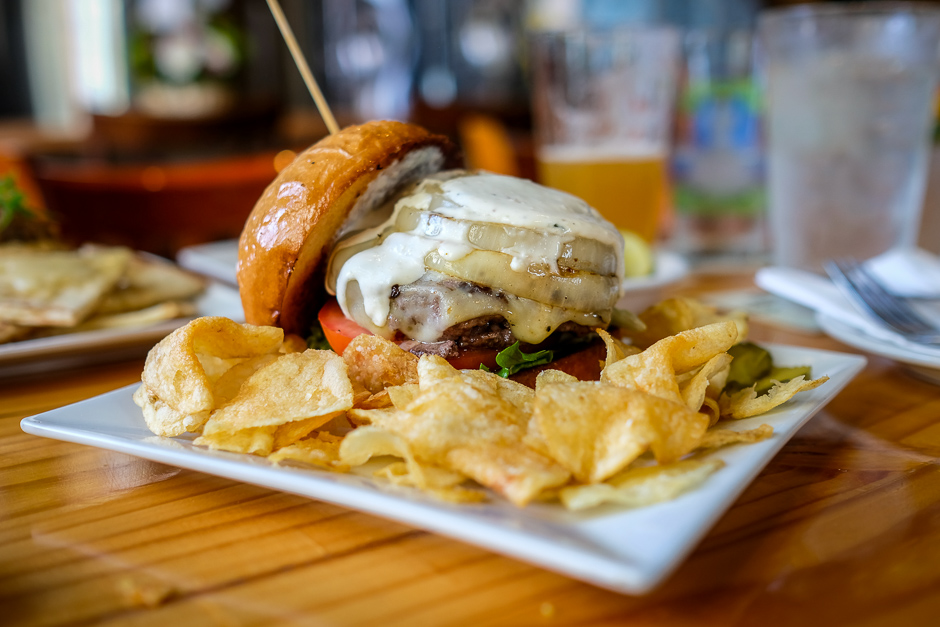 The chorizo griddled cheese sammie has panela and manchego cheeses enveloping a heap of crisped chorizo sausage topped with peppery arugula. A dip of the citrusy IPA aioli brightens up the heavy flavor profile.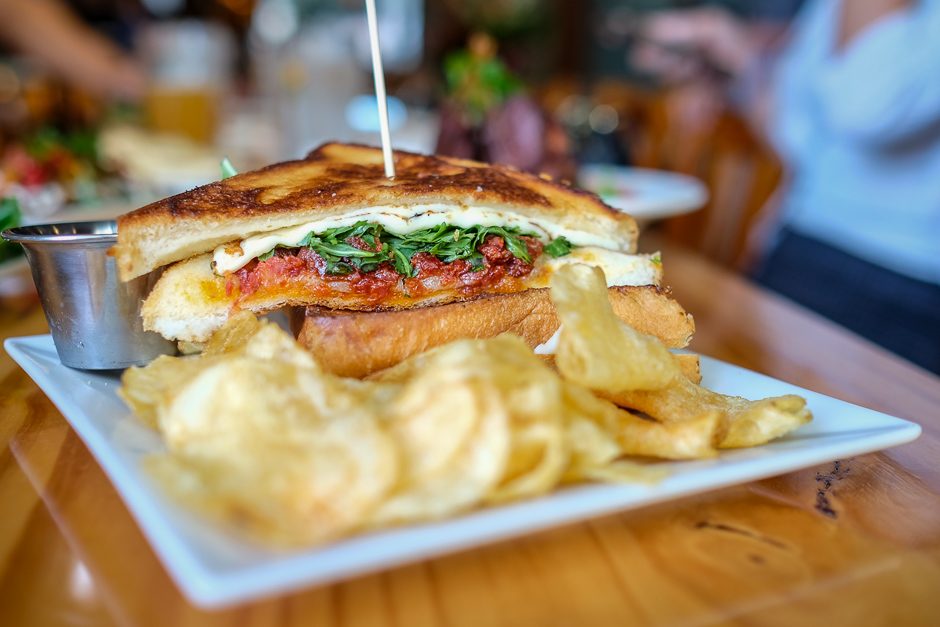 Real swaps out bacon for a thick slab of confit pork belly in its PLT hoagie. It also has a schmear of that garlicky IPA mayo and delivers the kind of porky goodness that would make a crisp pilsner sing.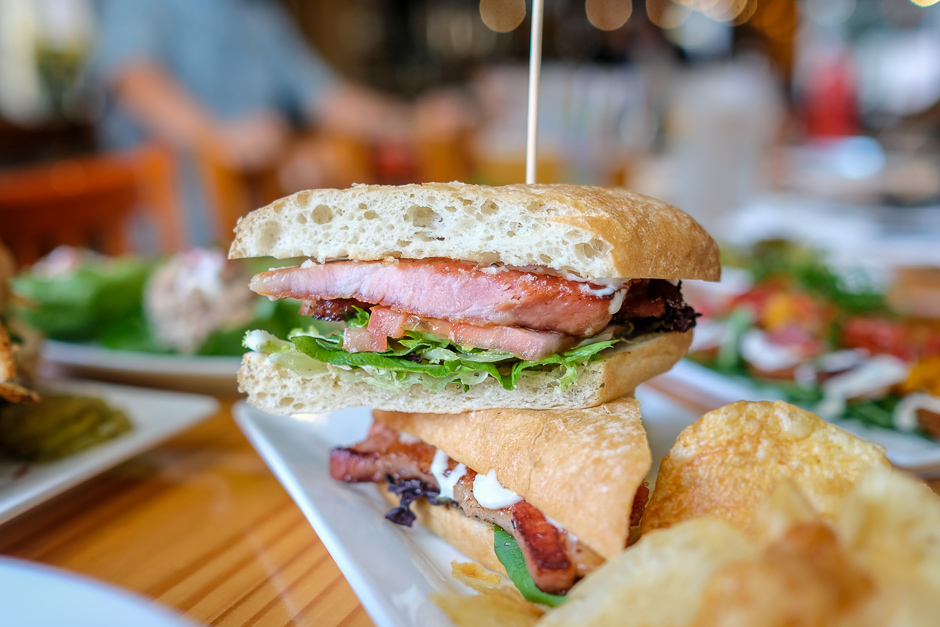 Larger format dishes range from a smoky mac and cheese for $12 to a koji-aged New York strip steak served pupu style with onions and mushrooms for $26. Both are highly recommended from my eating crew, who upgrade the mac barnyard-style with pastrami, bacon and pork belly for $10 more. We're total fat kids by now.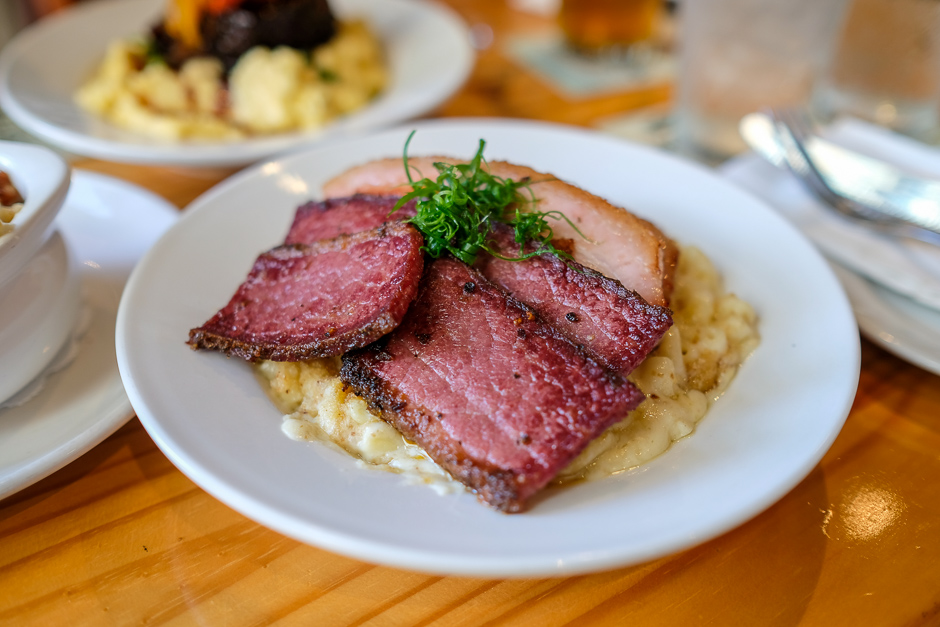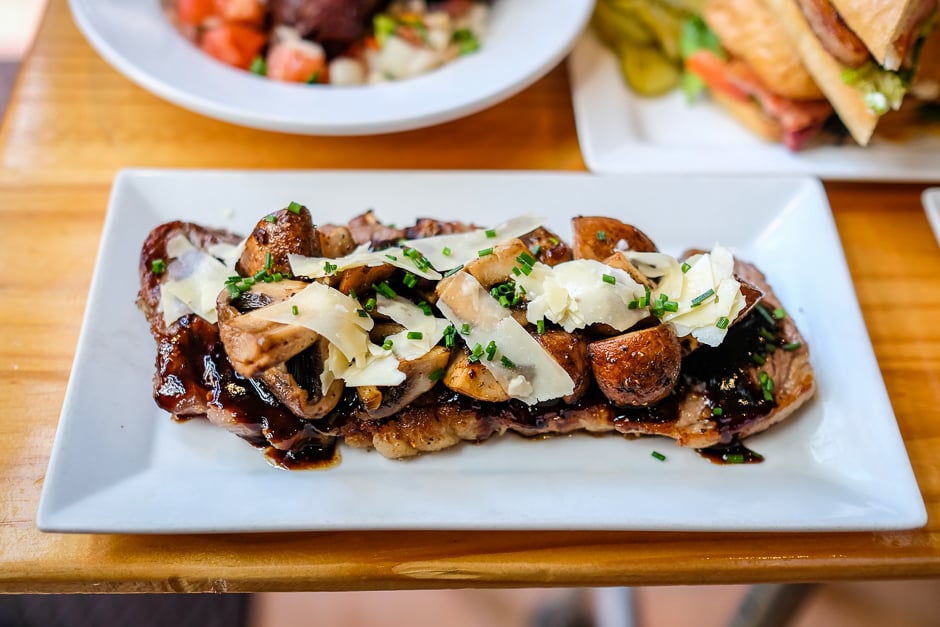 If you want a heftier entree, the Duroc pork chop with bacon mac and cheese ($21) is the way to go. It's a serious piece of meat any way you slice it — brined for 24 hours, smoked on-site and then grilled. Alternatively, the root beer braised short rib with creamy polenta ($22), a holdover from Real 1.0, is still as satisfying.
No matter how full you are, save room for the full-size Irish car bomb ($8) with its chocolate stout brownie, Guinness gelato, Bailey's creme anglaise and Jameson caramel.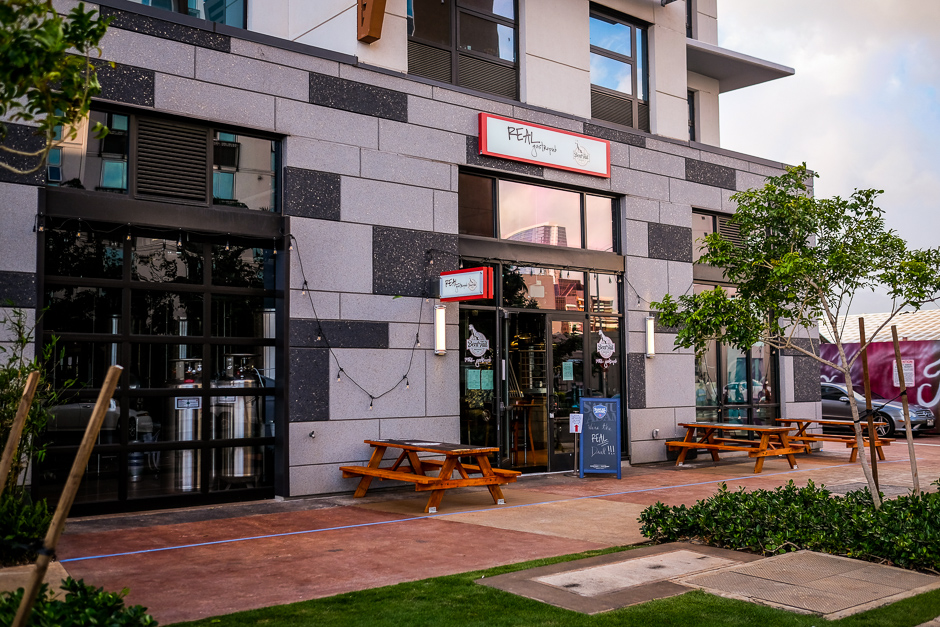 Real's deep fryer has been down because of a gas pressure issue, a hiccup not unusual for a soft opening. It just means that for the time being, deep-fried items like tempura mushrooms and fries are unavailable. The truth is we don't miss them one bit.
Welcome back, Real. It's good see you on the block again.
Real Gastropub
Keauhou Lane
506 Keawe Street
Kakaako
www.realgastropub.com
200-2739
Soft opening hours
Daily 11 a.m. – 9 p.m.
Regular business hours from March 17​
Daily 11 a.m. – 11 p.m.
Parking entrances for Keauhou Lane on South and Pohukaina streets
First hour free with validation and minimum $5 purchase
Second hour $1
Third hour $2