Weekend Wrapup: Aug. 27-28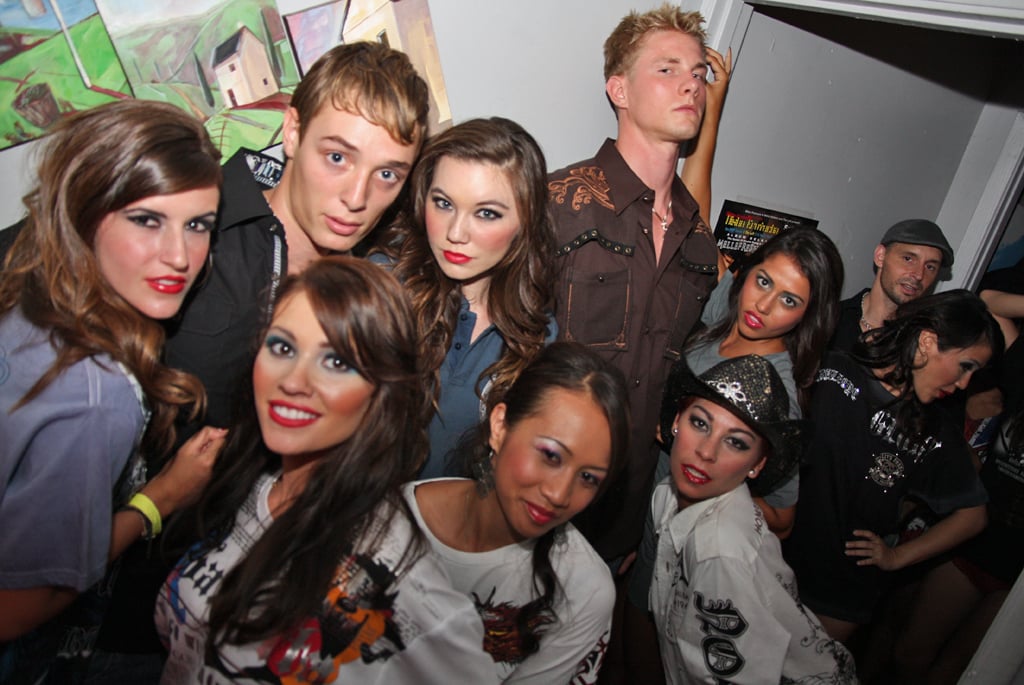 Just as an aside, the Weekend Wrapup, a rundown of the parties, concerts and other nightlife stuff we covered over Friday, Saturday and sometimes Sunday, will be a weekly Monday morning feature of my blog, so don't forget to look for it!
—

Ever had to look at your Twitter feed to remember everything you did over the weekend? Yeah, me too. Not because of crazy/embarrassing blackout benders, but because sometimes the weekends are so busy for me that I have to keep the days straight by revisiting Twitter and my Foursquare checkins.
Friday was a good night, with the Black Star concert first on my list… of course. Everyone who could afford it was there, and those who couldn't were watching from the balconies up above. I got there around 8:30 p.m., just barely too late for self-parking, but early enough that Aloha Tower's valet was still open. First thing I noticed was that your typical hip-hop crowd was outnumbered by Chinatown hipsters, college students and artsy types, a phenomenon explained to me by a hipster friend, who said it's probably because Mos Def and Talib Kweli, along with other high-profile rappers like Jay-Z, really dig the indie rock scene.
Even though the crowd had to stand and wait with the stage darkened for a full hour for the main act, people were way more mellow than at, say, the Nas concert. The guys next to me got bored and started a full-on trivia session (cell phone app) with everyone in earshot chiming in.
After all that, though, Black Star was sooo worth the wait. Talib Kweli was all calm and groovy, with a twinkle in his eye and some funky dance moves, and Mos Def (who can really sing, by the way) alternated between bad-ass, crotch-grabbing rapper and harmony.
After the concert, I headed down to Senor Frog's for their crowded third anniversary party.
Saturday, there was all kinds of stuff going on, including the BJ Penn vs. Frankie Edgar fight, which you're probably trying to forget, if you're a Penn fan. Check out Ed Morita's party pics from Oceans 808:
I came out later, and started off in Chinatown with Electro Tease at Loft, which included a Kazu Couture fashion show. According to the owners of Kazu Couture (their flagship store opened in Pearlridge last year), they just launched a second store in Windward Mall, so keep an eye out for it!
The models at the show were both super cool and super hot; kudos to them for letting me take an impromptu model shot in the hallway just before the show!
Also, check out Jon Lewis' sexy shooting from Electro Tease on our video page… that guy really knows how to move around and catch the best angles
Because the fashion show got started so late, I didn't end up getting to Waikiki for Nobu Waikiki's new Sakura party until after the place had cleared out somewhat. From what everyone said, though, it was jam-packed and hot in there for most of the night.
Next weekend: First Friday! Are you down?
—
Follow Tracy on Twitter at @chant808, on Foursquare (Tracy C.) or email her at tracy@nonstophonolulu.com.