Wednesday at 2: Let's make food trucks legal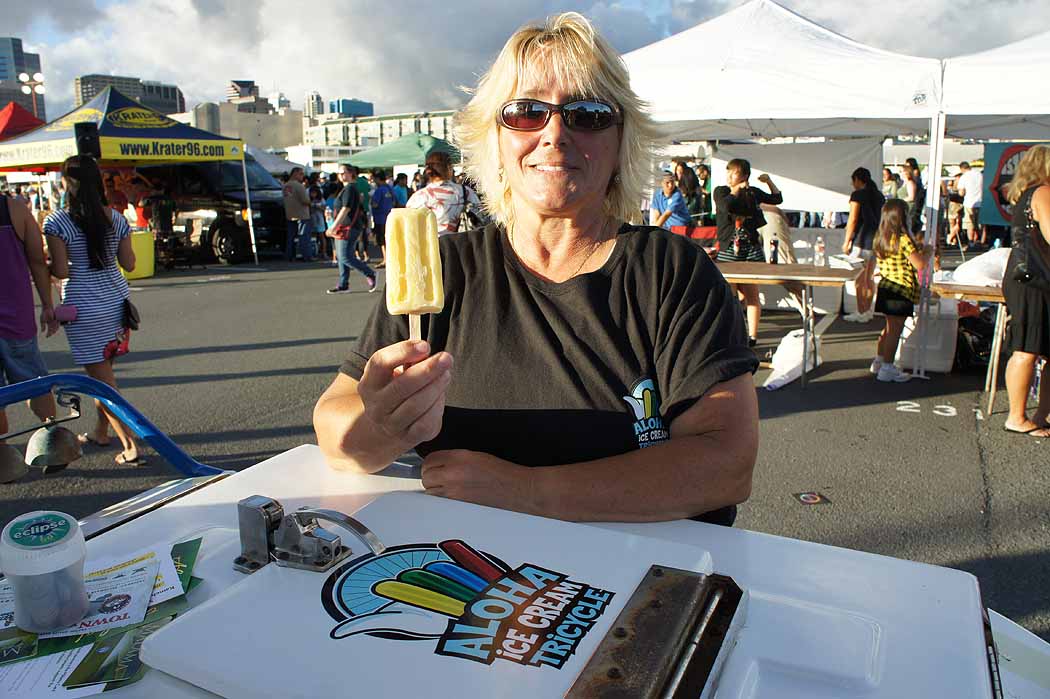 People, we are close.
It's several months now since police started citing food trucks over an old law no one knew existed, a month since their warnings shut down Tacoako Tuesday, three weeks since prosecutors pegged the fate of Tiki Truck's Abe Jazzmin — whose pending court case looks to become the guinea pig for the industry — to the fate of Bill 59.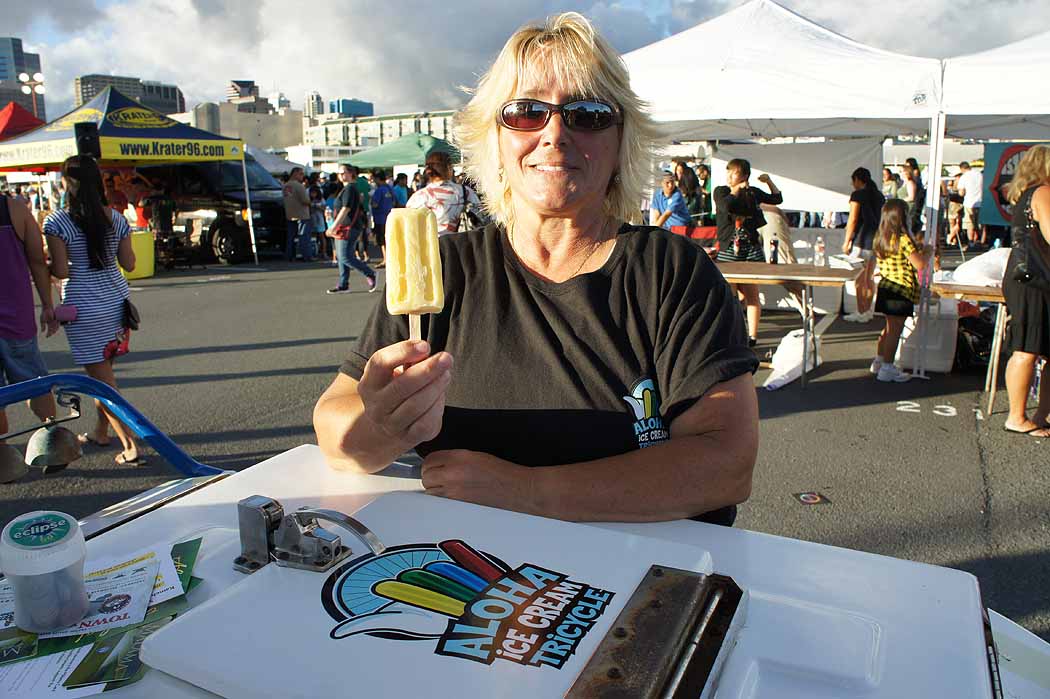 Meanwhile, some of your favorite trucks have been chased off the streets. Aloha Ice Cream Tricycle is shut down except for special events; Fairycakes and others avoid downtown hot spots. Camille's on Wheels has rented semi-permanent spaces on a private lot. Tiki Truck, Aloha Tricycle and others still face court decisions that could cost them steep fines and/or jail time for violating Bill 59's 15-minute limit on doing business on city streets. So the law could still kill an industry.
Come Wednesday, we can get very close to finally changing things. It mattered the last time Bill 59 came before the City Council Transportation Committee that not only did food truck owners show up and testify, you also called council offices, sent in testimony, and in many cases showed up in person. The committee's vote to change Bill 59 was unanimous.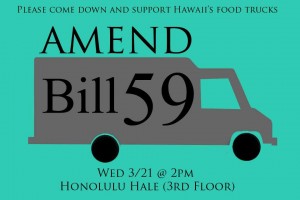 Bill 59 comes up before the full City Council Wednesday at 2. The trucks need another unanimous vote. What they're asking for is simple: Change the 15-minute limit to whatever time limit is posted for that parking stall. In other words, if a truck parks in a one-hour metered zone, let it operate for one hour. If it parks in a zone without a time limit, let it operate for up to three hours. (To answer the question everybody asks at this point, yes, they will — and did — feed the meter.) A unanimous vote will strengthen the chances the mayor will sign a new Bill 59 into law and legalize the trucks.
If you can, please show up. The overwhelming turnout at the March 1st Transportation Committee hearing — where trucks and supporters filled every seat in the room, stood along the walls and overflowed into the hallway — made a huge impact on council members, especially the three solid rows filled with people wearing teal-colored T-shirts.
Those shirts were provided by Camille Komine of Camille's on Wheels and bore the words "What the truck?" But this time it's the color that matters. If you have a teal shirt or other teal clothing, please wear it. If you don't, Streetgrindz' Poni Askew will be outside the doors handing out teal shirts you can borrow.
And even if you don't have teal, just show up. You do not have to speak. You won't even have to sign in. You'll be helping Jazzmin and the other cited truckers, you'll help all trucks survive by legalizing them on the streets, and you'll help keep our homegrown food scene eclectic, evolving and mobile.
When: Wednesday, March 21 at 2 p.m.
Where: Honolulu Hale
530 S. King St. at Punchbowl
Third floor
Parking: Metered parking in municipal lot under Frank F. Fasi Building on same block, entrance on Alapai Street; or street parking off Kapiolani behind Kawaiahao Church. Cars in metered stalls along King Street will be subject to towaway at 3:30
Livestream: Click on the Comments above and check out 808marv's links to the Olelo livestream
If all goes well, food trucks could be back on Honolulu's streets in May.
Meanwhile, here's where you'll find concentrations of them at upcoming events:
March 30 — Eat the Street Japan-fest, 555 South St. in Kakaako
April 14 — Eat the Street Kapolei, Kapolei High School, 91-5007 Kapolei Parkway
April 21 — Eat Out Kailua, Enchanted Lake Elementary School, 770 Keolu Dr. in Kailua
April 27 — Eat the Street Bacon-fest, 555 South St. in Kakaako
May 12 — Taste of Tony, Tony Honda Autoplex, 94-1299 Ka Uka Blvd. in Waipio
May 19 — Eat Out Kailua, Enchanted Lake Elementary School, 770 Keolu Dr. in Kailua
May 25 — Eat the Street Tomato-fest, 555 South St. in Kakaako
June 29 — Eat the Street Garlic-fest, 555 South St. in Kakaako
July 7 & 8 — Hawaii State Farm Fair at Kualoa Ranch, 49-560 Kamehameha Hwy
July 14 — Eat the Street Kapolei, Kapolei High School, 91-5007 Kapolei Parkway
Sept. 15 — Eat the Street Mililani, Mililani Recreation Center 7, 95-1333 Lehiwa Dr.
Nov. 17 — Eat the Street Kapolei, Kapolei High School, 91-5007 Kapolei Parkway