We go Japan! Our last day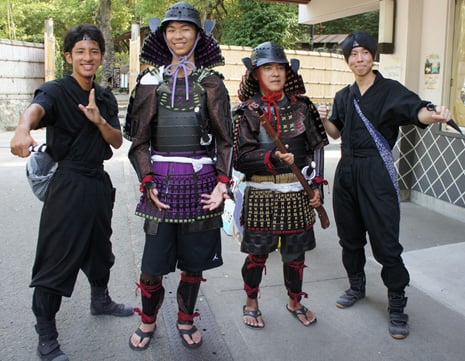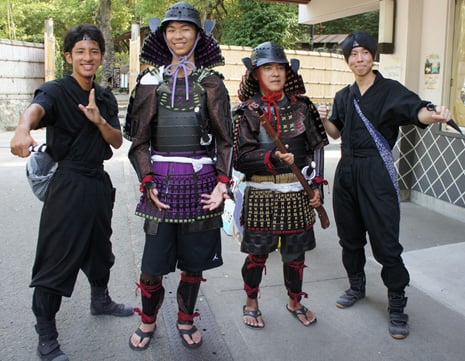 Our last day in the Osaka area was actually one of the biggest highlights for me. It was different, delicious, and so far out of the way that I don't know if I will ever get back there again. But I want to.
Since we had to make our way back from Shirahama to Osaka's Kansai Airport, there were some cool stops along the way. We had all day to do it, since Hawaiian Airlines leaves at 9 or 10 p.m. (Keep this in mind if you take this trip.) The first stop was Nakano BC Sake Brewery, which not only produces sake and umeshu, but plum-based health and beauty products. Due to the time difference, I was in their tasting room at the same time the Joy of Sake was going on, so I had my own little event while the rest of you were standing in line for hundreds of other sakes. The next stop was the Kuroshio fish market, which is full of fresh seafood — just about everything you can imagine. If I can go back there, I would allot more time so I can sample more and work up an appetite. You can also check out the fresh fruit market across the way, with products from the area.
For you samurai movie fanatics, Wakayama Castle might be a good stop. It's where the real Abarenbo Shogun actually lived, and you can try on outfits that will make you look like powerful feudal lords.
Ultimate Japan in Osaka
As usual, this gallery showed the highlights of the day. To see all the photos from this day, click here. To see the entire set from the whole trip, click here.
The Ultimate Japan episodes that were filmed are supposed to run on Oceanic Channel 12 sometime in October or November. Hopefully the show will do another Japan tour if there is enough demand! We found that many of the people who took this tour were on the last tour, about four years ago. If you want to do a trip like this on your own, check with the H.I.S. Hawaii offices — they have an office conveniently located downtown, and one at the Kaheka Don Quijote. You don't have to book a full-on tour like we did, either; you can go on your own, but check with the office on ala carte day trips they may offer. Now that I've seen both, I would recommend at least booking a day tour or two so you can see some things that you wouldn't normally be able to find without some trouble.
My trip was provided by H.I.S. so I could show you a glimpse of what they offer, but my understanding is they occasionally do promotions like this with crazy cheap fares, so you have to keep watching! Follow them on Facebook or Twitter to get the most current information. Mahalo again to H.I.S. and Ultimate Japan!