Waikīkī Has a New Mochi Doughnut Shop
Is Waikīkī now Hawai'i's capital of mochi pastries?
Editor's note: The shop has permanently closed.
A new mochi doughnut bakery is opening today, Jan. 6, in the Waikīkī Monarch Hotel lobby. Mochi Do Hawai'i is Waikīkī's second shop selling chewy, fresh mochi doughnuts (MoDo at International Market Place was first) and is not to be confused with the mochi malassadas at Dukes Lane Market & Eatery. We headed to Hawai'i's capital of mochi pastries for a recent media preview.
---
SEE ALSO: There's Mochi Malassadas in Waikīkī
---
Mochi Do's donuts are $1.95 apiece and come in six-packs when you order online. How are they? Operations manager Jason Young gave us a kitchen tour before we sampled.
---
SEE ALSO: Liliha Bakery is Selling Matcha Mochi Doughnuts
---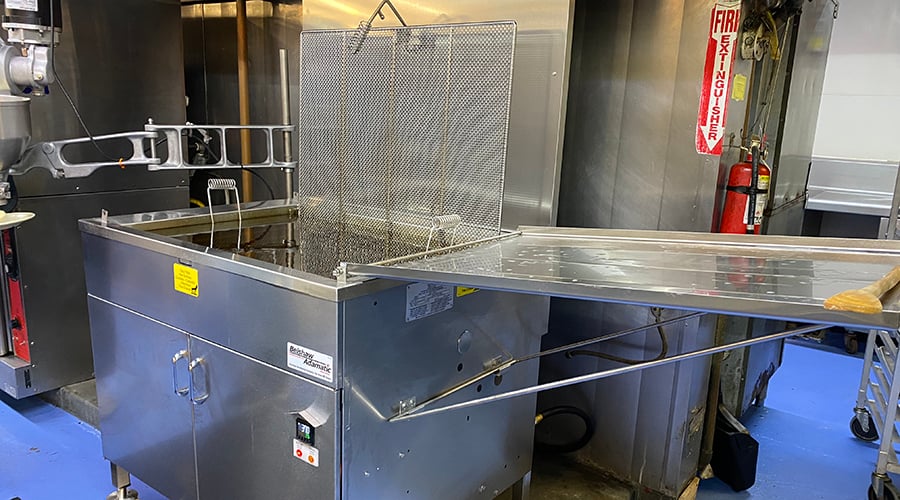 Dough is imported in dry form from Taiwan so can't be replicated in the States, according to Young. It's mixed and fried a little over two minutes in this Belshaw doughnut fryer, whose crinkle cut feature creates doughnut rings with eight connecting spheres.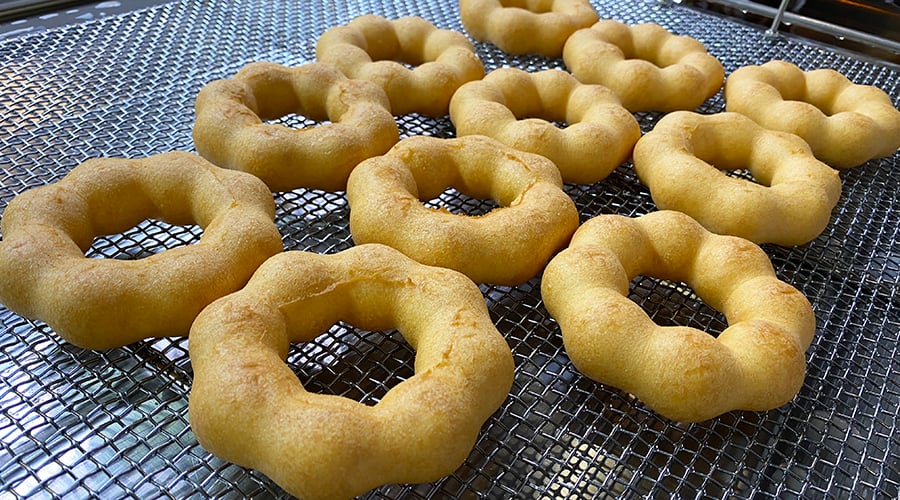 Then the doughnuts are glazed in one of six flavors mixed with white chocolate: Thai milk tea Oreo, ube cheesecake, haupia pie, matcha-cha, mocha mac and Melona. There will also be a rotating flavor of the week.
Ube cheesecake, inspired by ube tarts, has a vibrant purple hue that makes it immediately IG-friendly, with graham cracker crust crumbles on top. Thai milk tea Oreo is a twist on cookies and cream, Melona is refreshing and fruity, and mocha mac is a straight-up chocolate doughnut. The last is my favorite, but chocolate is usually my go-to.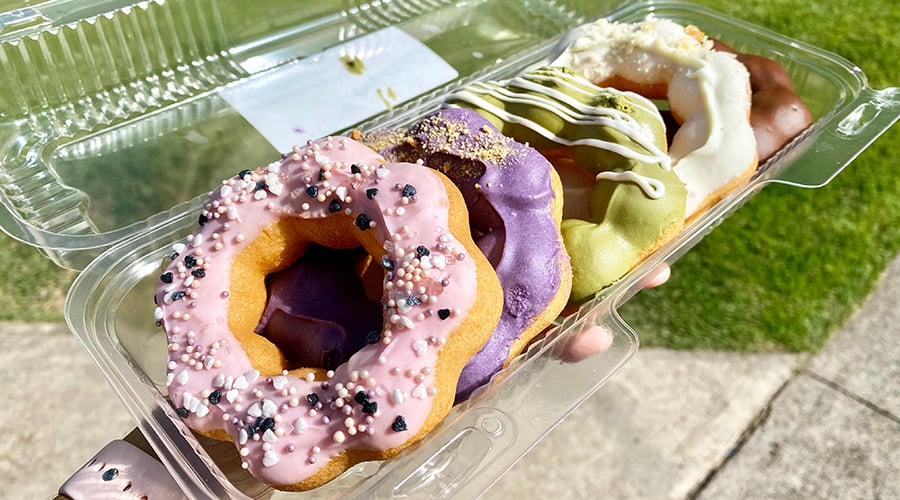 I love how soft and chewy the doughnuts are. The texture is best when the doughnuts are hot and fresh. While flavors like mocha mac are sweeter than others like matcha-cha, the doughnuts on the whole are light with a hint of sweetness that won't give you an intense sugar high. We all have to stick to those resolutions, right?
Doughnuts are available for online ordering and curbside pickup, which is good because parking at the Waikīkī Monarch Hotel is extremely limited. Just show your receipt when you arrive at the hotel entrance.
Mochi Do eventually plans more flavors and gluten-free options. After its soft opening week this week, Mochi Do will be open from 7 a.m. daily.
Waikīkī Monarch Hotel
444 Niu St.
Waikīkī
Daily 8 a.m. to noon
@mochidohawaiibakery