Upscale Dim Sum Is Now on Kapiolani and It's Excellent
Yung Yee Kee opens with Hong Kong flavors near Ala Moana Center.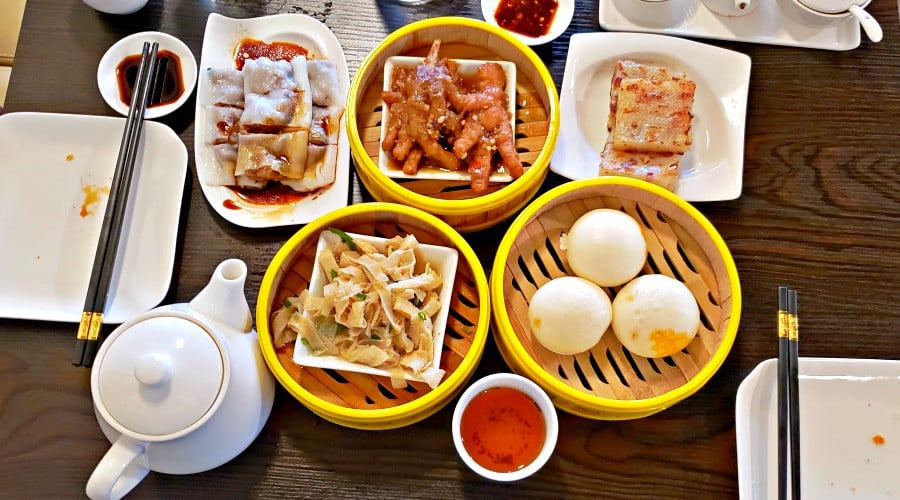 Yung Yee Kee Dim Sum opened with no fanfare this past weekend, appearing seemingly out of nowhere on Kapiolani Boulevard in the former Thank Q Pocha space. But those in the know showed up in droves. While the name is similar to that of a famous Hong Kong eatery, Yung Yee Kee's kitchen is helmed by Yu Kit Rong, a 30-year veteran of Chinatown's Legend Seafood Restaurant. It's a family affair: His wife also cooks and expedites and the restaurant is owned by Aaron Lam and Molly Siu, their son and daughter-in-law. But this is no Legends menu: It's all about elegant dim sum.
I decide to pay a visit for lunch on Monday with my wife, feeling rather clever that we're avoiding the weekend crowds. Boy, am I mistaken. There is already a line when we arrive at 11 a.m. and we end up waiting 40 minutes to get seated amid throngs of mostly Cantonese-speaking diners who also thought they were smarter than the weekend crowd. A 40-minute wait for lunch. On a Monday. But the menu posted outside and aromas wafting out promise a gastronomic reward.
---
See also: Chinee Like Me: Dinner at Tim Ho Wan Waikīkī

---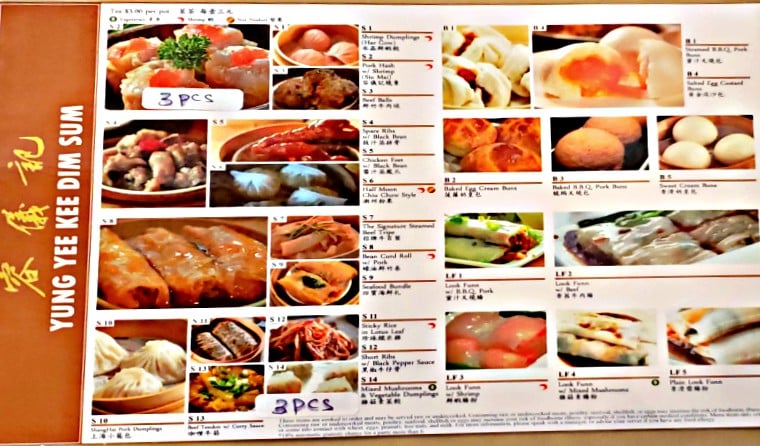 We order our usual favorites along with a couple of specialty items recommended by Siu.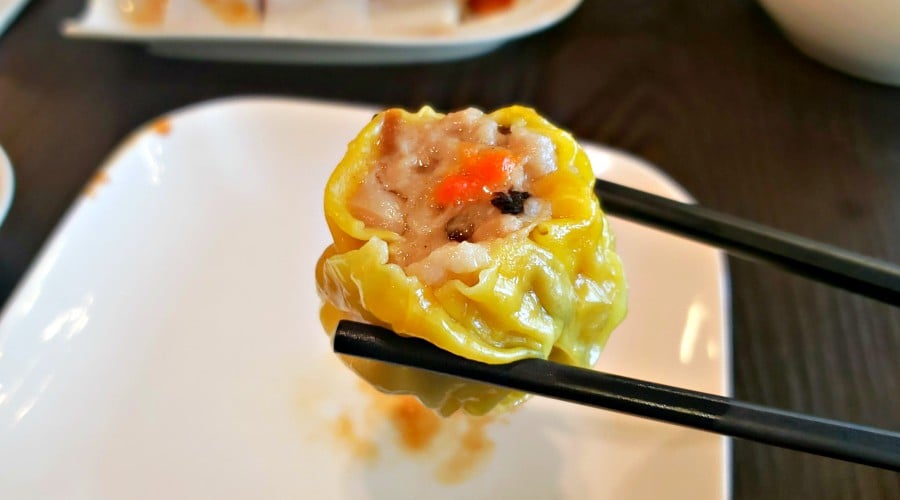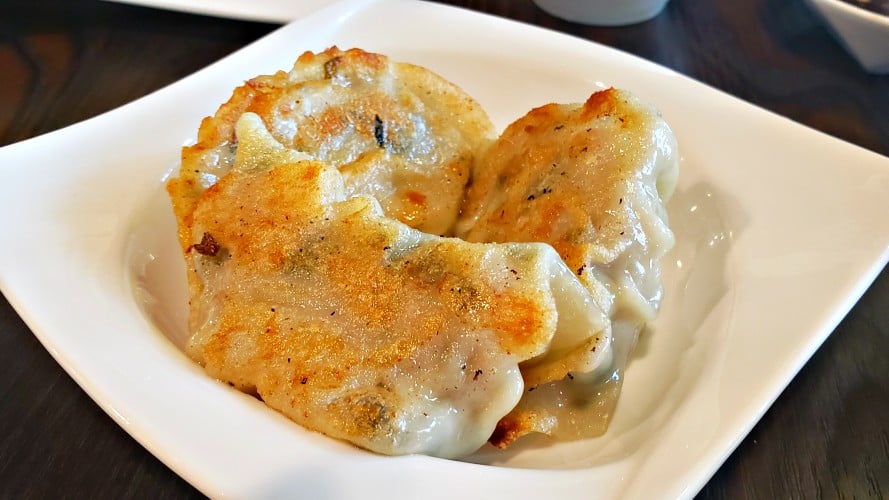 The dim sum looks luscious and fulsome, every dumpling holding generous fillings in thin wrappers and arriving in minutes.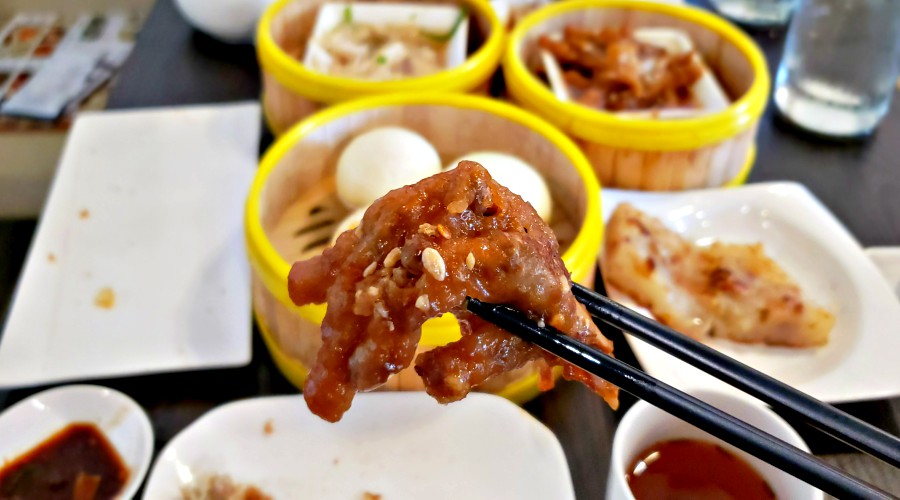 Chicken feet is my go-to dish at any dim sum eatery and I find these to be plump, savory and fall-off-the-bone tender with the distinct taste of star anise.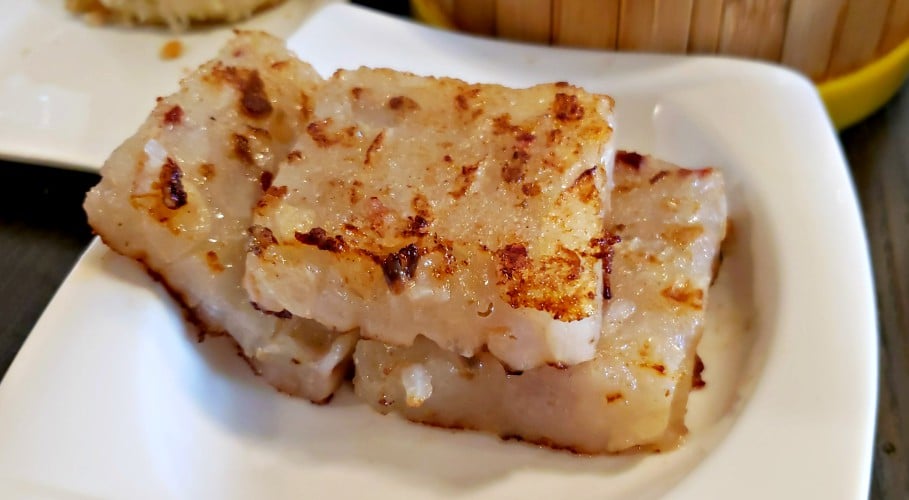 I'm impressed with the turnip cakes, which have a fluffy texture and are gently held together with just enough flour. They melt in your mouth with a delicate sweet and salty finish.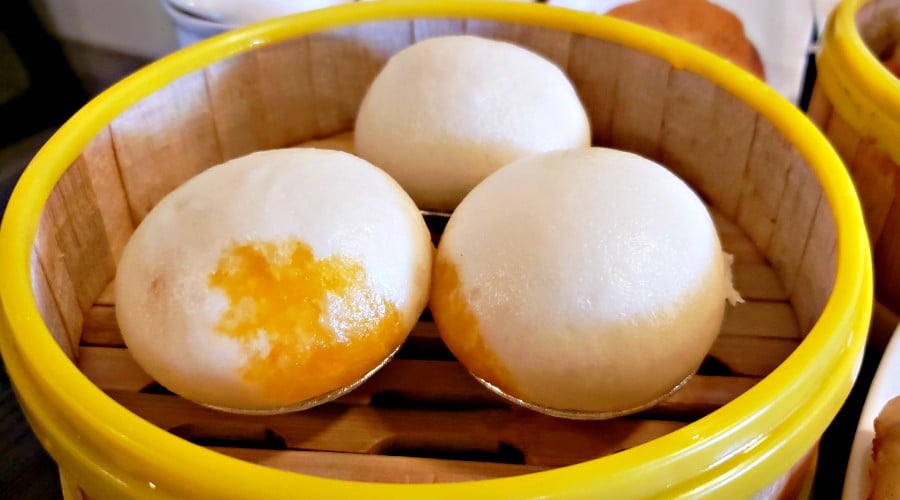 The star of the show is the salted egg custard bun. I have rarely seen liu sha bao in Hawai'i. These are salty and sweet with a velvety molten finish, and I find myself eating them like a kid having his first Twinkie. If you dine here, this is the one thing you should not miss. And make sure you order it early in case they sell out.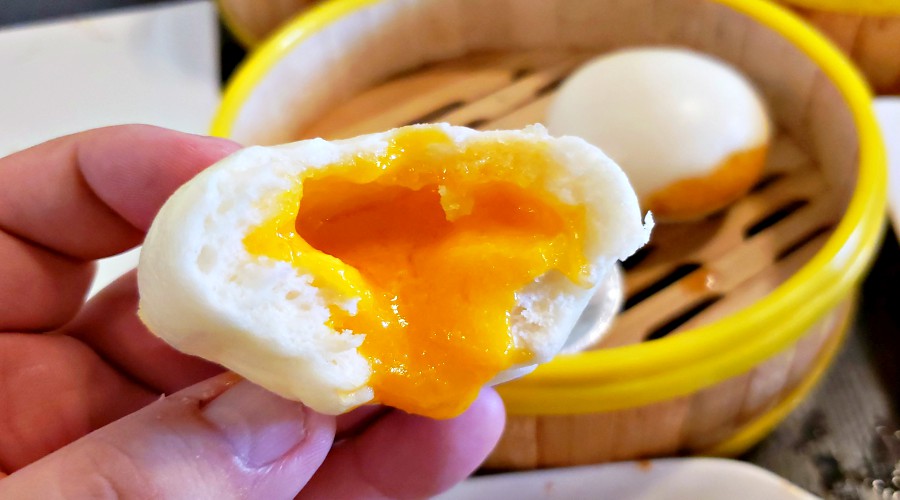 Overall, my wife and I are pretty happy with the experience. The atmosphere is comfortable, there's ample elbow room between tables and workers are attentive and gracious. While the average price of $4 to $11 per plate is a bit higher than what you find in Chinatown, the quality of the food will keep me coming back for more.
---
SEE ALSO: A Dim Sum Crawl of Chinatown
---
If you are going, be warned that parking is a challenge—there's a small lot Yung Yee Kee shares with Burger King and Taste Tea. It's worth it, though, to find parking nearby and stroll over.
1411 Kapiolani Blvd., Ala Moana, (808) 955-7478, @yungyeekeedimsum