Ube soju and carnitas: Taco Tuesday at Chingu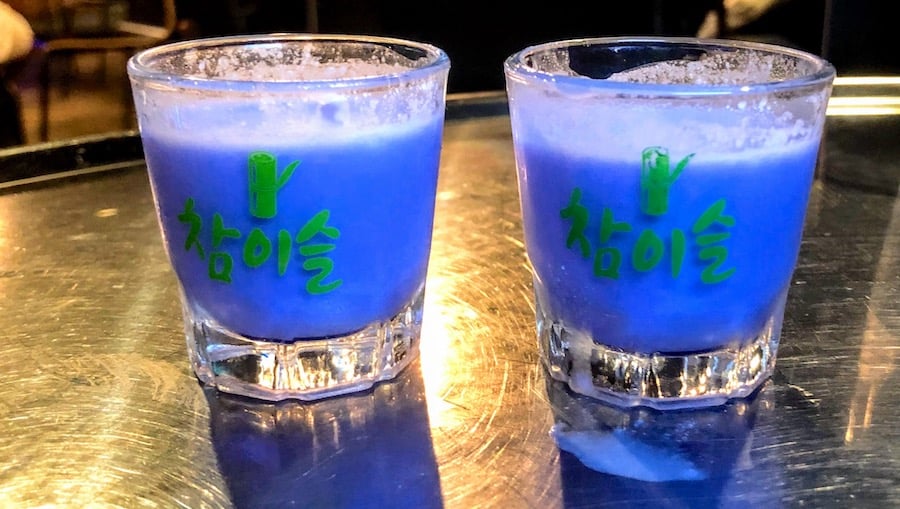 Walking into Chingu feels like entering any other Korean dive bar: black walls painted with colorful graffiti, metal tables, K-Pop playing on TVs and in the two karaoke rooms. But one look at the menu reveals that Chingu takes traditional Korean bar food and reimagines it. On Tuesdays, that vision twists again when a Los Angeles-style Mexican taco stand pops up — exactly the kind of cultural food mashup that I love and miss about my Southern California hometown.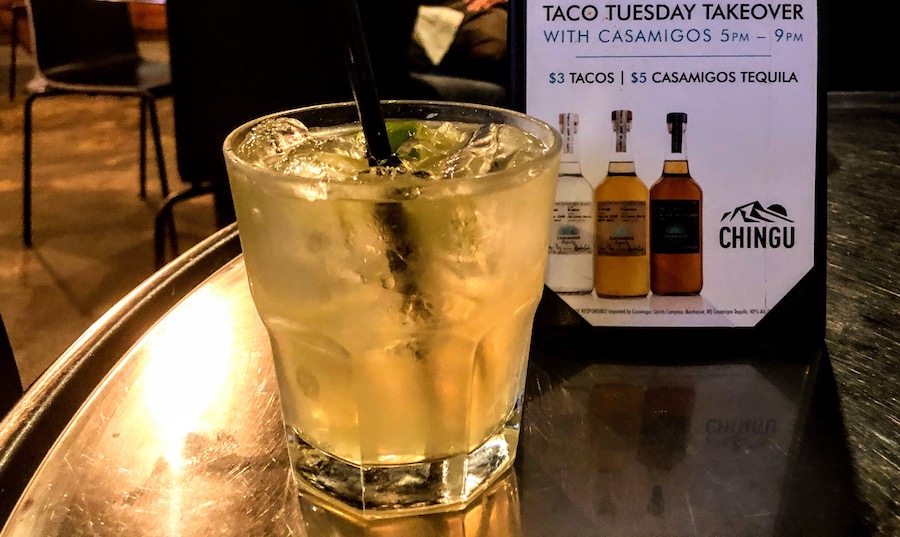 Tuesdays from 5 to 11 p.m., DJ "Jimmy Taco" Mora of 102.7 Da Bomb sets up Jimmy's Tacos in a corner of the restaurant. Carnitas and carne asada are cooked in the kitchen and made to order at his station for $3 each. There's a $5 Casamigos Tequila as well. I start with a Casamigos margarita. It's refreshing and strong — a perfect Tuesday pau hana starter.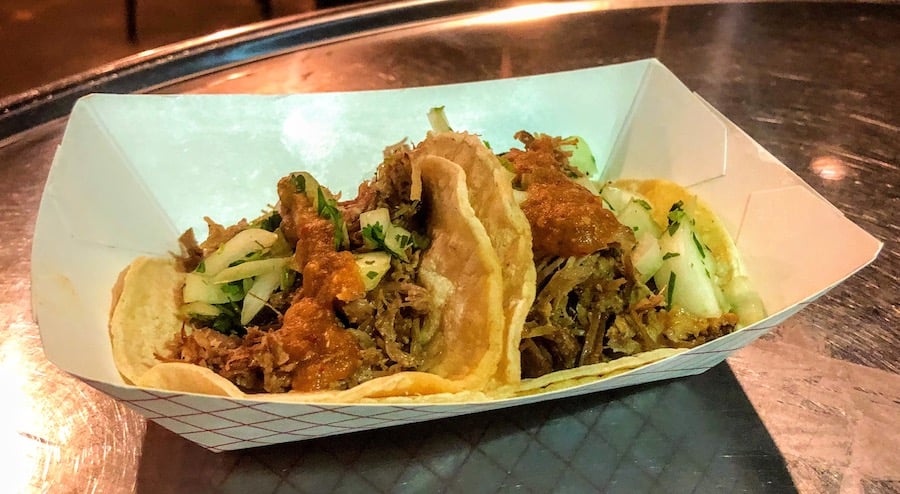 Jimmy's Tacos are solid. He grills two small corn tortillas, fills them with generous scoops of meat and tops them with cilantro and chopped white onion. A garnish of lime, a drizzle of salsa and it's done. Lots of taco places on this island pile on way too many toppings or serve up a meat-only affair. Jimmy does the correct balance of generous meat with a slight, refreshing bite of raw onion and lime. The tortillas could've been cooked a bit more, but the meat is tender, well-seasoned and juicy. I almost feel like I'm back in L.A.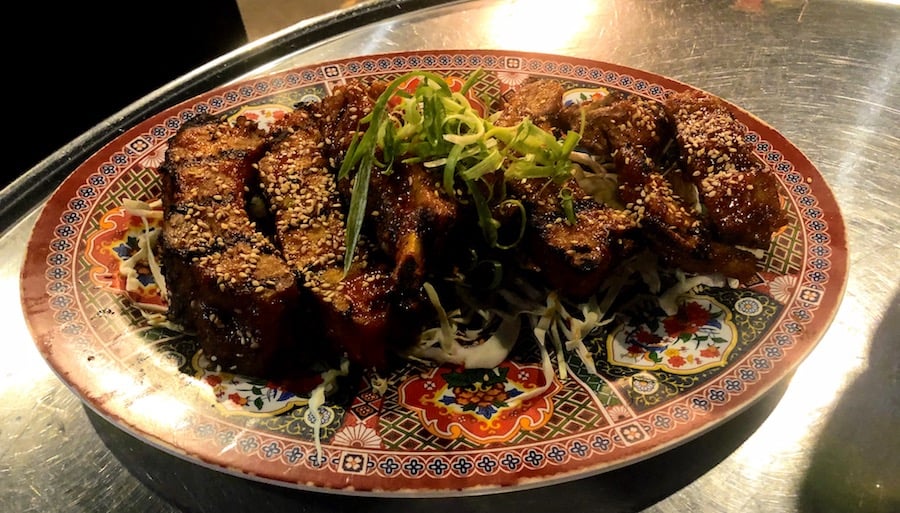 But Taco Tuesday at Chingu isn't complete without some Korean fare and the BBQ ribs do not disappoint. They're thick-cut and the meat is tender and comes off the bone easily, but retains a bit of bite that feels hearty. The sauce is actually finger-licking good — smoky with an earthy, umami-rich, fermented taste with a hint of spice and a generous sprinkle of sesame. It's a perfect accompaniment to the grilled meat and refreshing citrus of the tacos.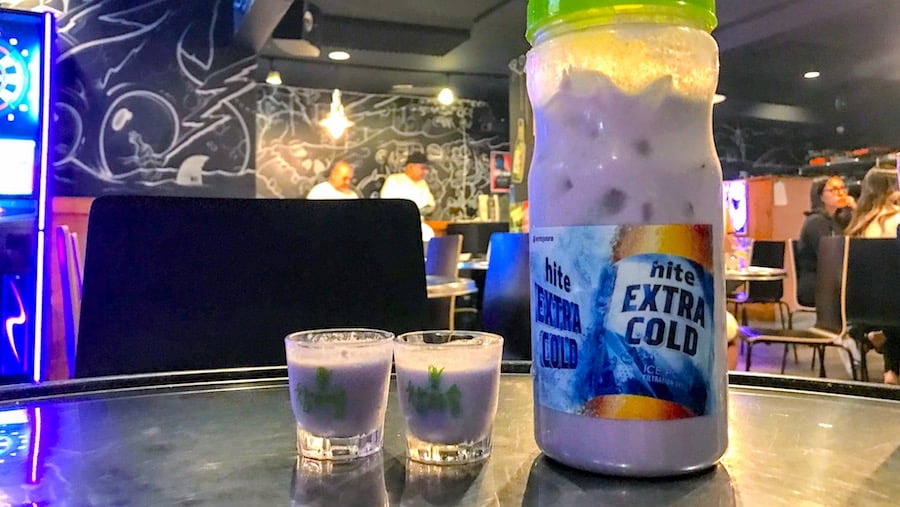 The real reason for my visit, though, is the ube soju. Flavored sojus are staple in Korean bars. Chingu takes their soju seriously, using real ube to produce this magical drink. It's like someone melted a scoop of Magnolia ube ice cream — one of the best ube ice creams out there — and added a nice soju kick before pouring it into a giant carafe filled with ice. Tiny pieces of starchy ube at the bottom are like sweet little bubbles of condensed ube flavor. A $20 carafe is enough for four people, which also makes it pretty affordable.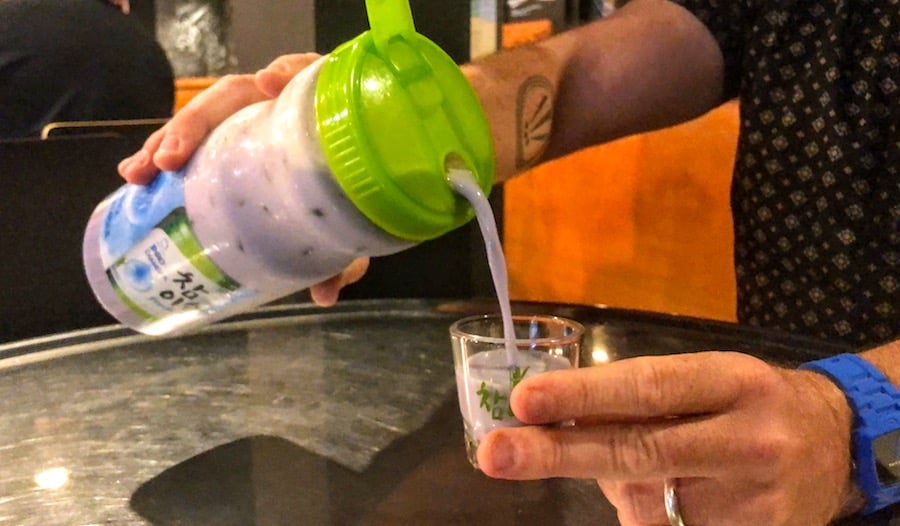 Taco Tuesdays at bars are often crowded, drunken affairs with mediocre tacos and too much well tequila. Chingu's is a fresh take on the scene, perfect for a fun date or night out with friends, And it's a great way to celebrate surviving the beginning of the week.
Chingu Hawaii
1035 Kapiolani Blvd.
Kakaako
592-1035
Daily 5 p.m.-2 a.m.